In the ever-evolving world of children's toys, innovation and excitement reign supreme, and leading this thrilling revolution are electric cars for kids. Embracing modern technology, these electric wonders offer an enthralling and captivating playtime experience, captivating young adventurers like never before.
Among the myriad options available, the BKIRNP Electric Car stands out with its unique features, including remote control capability, four-wheeler drive, and impressive speed. This detailed review delves into the captivating realm of the BKIRNP Electric Car for Kids Review, examining its design, performance, and overall allure. Essential elements like speed and battery life are also thoroughly discussed, offering a comprehensive insight into this remarkable ride-on.
BKIRNP Electric Car For Kids: Specifications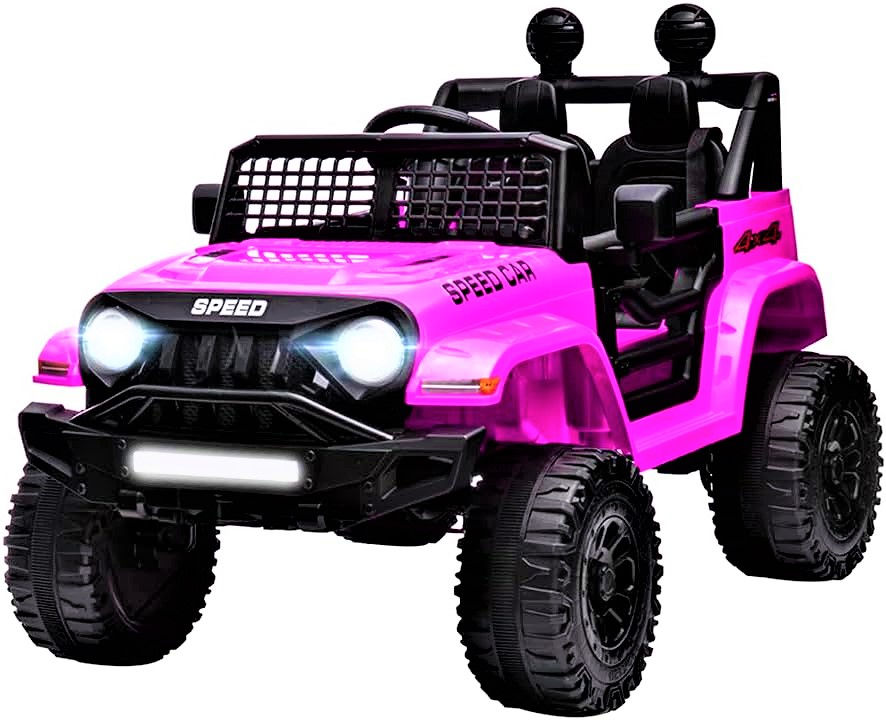 Battery: 12V
Recommended age: 3 – 5 years old
Wheels: Four wear-resistant wheels (Large)
Play Time: 2 hours
Speed Modes: 3 (High, Mid, Slow)
Top Speed: 4 mph
Special Features: Spacious seat with 5 point seat belt, rear view mirror, foot pedal, portable handlebar, Bluetooth, mp3 player, AUX port
Discount Code: 10YBRUS9 (10% OFF)
BKIRNP Electric Car Design and Features
The BKIRNP Electric Car for kids with remote control is designed to emulate real driving experiences, giving young drivers an adventurous ride. With its four-wheels, the electric car guarantees enhanced stability and exceptional traction, rendering it a versatile choice for conquering diverse terrains, be it indoors or in the great outdoors.
With its cutting-edge drive system, the electric car guarantees remarkable stability and unparalleled traction, making it an ideal companion for any terrain, be it indoor or outdoor adventures.
Meticulously crafted with precision, this four-wheel electric car for kids bears a remarkable resemblance to its full-sized counterparts. The interior boasts meticulous attention to detail, featuring a comfortable seat, a functioning steering wheel, and dashboard controls, creating an authentic driving experience that makes young drivers feel like they're in a real car.
Durable and Long Lasting:
Unleash the young adventurer's spirit with the durable & long lasting BKIRNP Electric Car for kids! Fitted with an advanced four-wheels, this electric car guarantees optimal stability and outstanding traction, rendering it ideal for exploring various terrains, whether indoors or venturing into the vast outdoors.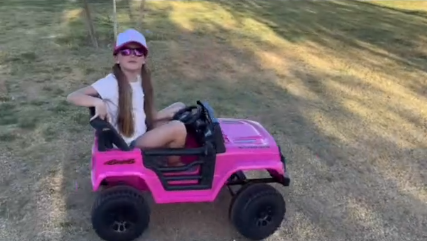 Equipped with large wear-resisting four wheels, this electric car conquers all terrains, from gravel roads and rugged mountain paths to grassy fields, dirt trails, driveways, and sidewalks. Ensuring the utmost safety, this electric car prioritizes your little ones' well-being with the incorporation of shock absorbers, providing a smooth and secure ride throughout their thrilling adventures.
With an explosion-proof and anti-tipping design, parents can feel at ease while their kids embark on thrilling adventures. Let their imagination roam wild as they experience the joy of driving in a car that's built for both excitement and safety. The BKIRNP Electric Car promises endless hours of fun and exploration for young speedsters, making it the ultimate choice for unforgettable playtime moments.
Remote Control Capability:
One standout feature of the BKIRNP 4 wheel electric car for kids is the remote control functionality. Parents can take charge of the vehicle's movement when needed, ensuring their child's safety and maneuvering the car in tricky situations.
This feature of the BKIRNP electric car 4 wheeler comes in handy, especially for younger kids or beginners who are still learning how to operate the electric car independently.
BKIRNP Electric Car Performance:
Introducing the BKIRNP Electric Car for kids – an extraordinary ride that blends performance, safety, and boundless fun. This electric car fearlessly conquers rough terrains, turning outdoor play into a thrilling adventure.
Powered by a robust electric motor, it offers smooth acceleration, ensuring a safe yet exciting ride for young drivers. Safety is paramount, and the BKIRNP Electric Car comes equipped with shock absorbers, an explosion-proof design, and anti-tipping measures. Parents can also take control through the remote, guiding their child's journey with ease.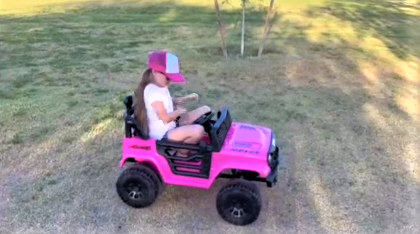 As kids zoom around, they develop crucial skills while immersing themselves in imaginative play. The BKIRNP Electric Car redefines playtime, offering hours of excitement and exploration that leave lasting memories for both kids and parents. Get ready to embark on unforgettable escapades with this durable and captivating four-wheel drive electric car.
Battery Life:
BKIRNP Electric Car durable and safe Kids Electric Cars Four-wheel Drive is equipped with an efficient and long-lasting battery, ensuring extended playtime for young speedsters. On a full charge, the battery can last for approximately 2 hours, making it perfect for hours of joyous driving on various terrains.
Discover the captivating attributes and remarkable performance of this electric car, meticulously crafted to deliver an exhilarating yet secure driving experience for kids, while granting parents peace of mind.
Safety Measures:
The safety of young drivers is of paramount importance, and the BKIRNP Electric Car addresses this with several built-in safety features. Enhancing safety, the car comes equipped with seat belts that securely harness the child while driving.
Additionally, the four-wheels ensures heightened stability, reducing the risk of tipping over. Thanks to the remote control feature, parents can swiftly intervene, guaranteeing a safe and enjoyable driving experience for their child.
Assembly and Maintenance:
Assembling the BKIRNP 4 wheel electric car for kids is a straightforward process, and the package includes clear instructions to guide parents through the setup. Maintenance is minimal, and routine checks are sufficient to keep the electric car in optimal condition.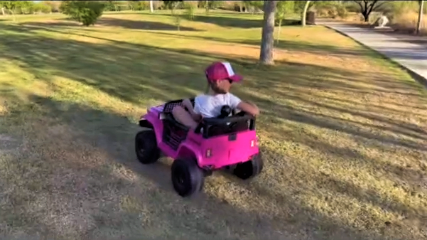 Assembling Steps:
Assembling the BKIRNP Electric Car for Kids is a straightforward process with the provided instructions. Start the assembly process by carefully unboxing the package and organizing all the components. Next, firmly attach the four wheels to the car's chassis, ensuring a secure fit. Install the seat in its designated spot, fastening it properly to prioritize safety during playtime.
Next, follow the wiring diagram to connect the electrical components, including the battery to the motor and any extra features like headlights or dashboard controls. Thoroughly inspect all connections to verify their solidity and stability.
Insert the fully charged battery into its compartment, following the polarity indicators for correct installation. Perform a brief test to ensure all components, including the steering and motor, are in optimal working condition.
After testing, confirm all nuts, bolts, and screws are tightened to ensure stability and safety. Once everything is secure, the BKIRNP Electric Car is ready for play.
How to Drive BKIRNP Electric Car: Steps for Kids?
Experience the exhilaration and safety of driving the BKIRNP Electric Car for Kids with this step-by-step guide:
Buckle Up:

Securely fasten the seatbelt before starting the electric car to prioritize safety throughout the ride.

Start the Car:

Turn the key or press the designated start button to power up the electric car, listening for readiness cues.

Grip the Steering Wheel:

Grasp the steering wheel firmly with both hands to control the car's direction.

Accelerate and Brake:

Use the foot pedal to move forward and gradually increase pressure to accelerate. Release the pedal to slow down or stop.

Steer with Precision:

Turn the steering wheel to navigate in the desired direction. Adjusting your steering intensity for sharper or slight turns.

Practice in Open Space:

Drive in a spacious area free of obstacles or traffic to get familiar with the controls.

Remote Control Guidance:

If applicable, practice with parents using the remote control for added confidence and their intervention, if needed.

Stay Vigilant:

Stay vigilant and observe your surroundings, making sure to avoid collisions with objects or people.

Have Fun Responsibly:

Enjoy your adventure with the BKIRNP Electric Car, adhering to your parents' rules and driving responsibly. Kids can create cherished memories on every ride while safely enjoying the thrill of driving the BKIRNP Electric Car.
How Fast Can Kids Electric Cars Go?
The speed factor is a critical aspect when assessing the attractiveness of an electric car for kids. The BKIRNP Electric Car offers a thrilling ride, with a top speed of 3-4 mph. This speed is carefully calibrated to provide excitement without compromising safety, making it suitable for young drivers.
What age is good for electric cars?
Electric car 4 wheeler for kids is suitable for children aged 3 to 8 years, depending on the model's size and features, ensuring safe and enjoyable playtime experiences.
How long does kids electric car battery last?
The battery life of children's electric cars typically varies from 1 to 2 hours of continuous playtime with a full charge, contingent on the model and usage intensity.
What is the difference between 12v and 24v kids' electric cars?
The primary distinction between 12V and 24V kids' electric cars lies in their battery voltage. 24V cars typically provide more power and higher speed, making them ideal for older children or those craving a faster and more thrilling ride.
The BKIRNP Electric Car for kids with remote control is a fantastic choice for young adventurers seeking a thrilling four-wheel drive experience. Its well-crafted design, remote control functionality, and impressive speed make it stand out among electric cars for kids. With safety as a top priority and an efficient battery life of the BKIRNP electric car, parents can rest assured that their children will have hours of fun while driving responsibly. The BKIRNP Electric Car for Kids Review opens up a world of exploration and imagination for kids, making it an excellent addition to any playtime adventure.