As the car industry strives for a more environmentally friendly future, the emphasis is on automobiles that combine luxury with environmental friendliness. The Mercedes EQS SUV, available in 2023, is an excellent example, catching attention with its elegance and electric potential.
Enthusiasts and curious minds are pondering, how much is the Mercedes EQS SUV? This is more than a financial examination; it digs into the investment required to be at the forefront of electrified luxury. To get to the core of the Mercedes EQS SUV experience, we'll go into price, range, and interior comforts in this piece.
The Price Point of Mercedes EQS SUV:
When evaluating the attractiveness of the 2023 Mercedes EQS SUV, the question that frequently arises is, how much the Mercedes-Benz EQS SUV cost? When we look at the price information, we see numerous options catering to different preferences and performance needs.
The entry-level Mercedes EQS SUV for 2023 is the EQS450, which features a single electric motor. The starting price for this model is $105,650, which includes a $1,150 destination charge. This Mercedes EQS SUV 2023 price tag grants access to a vehicle that seamlessly marries luxury and sustainability.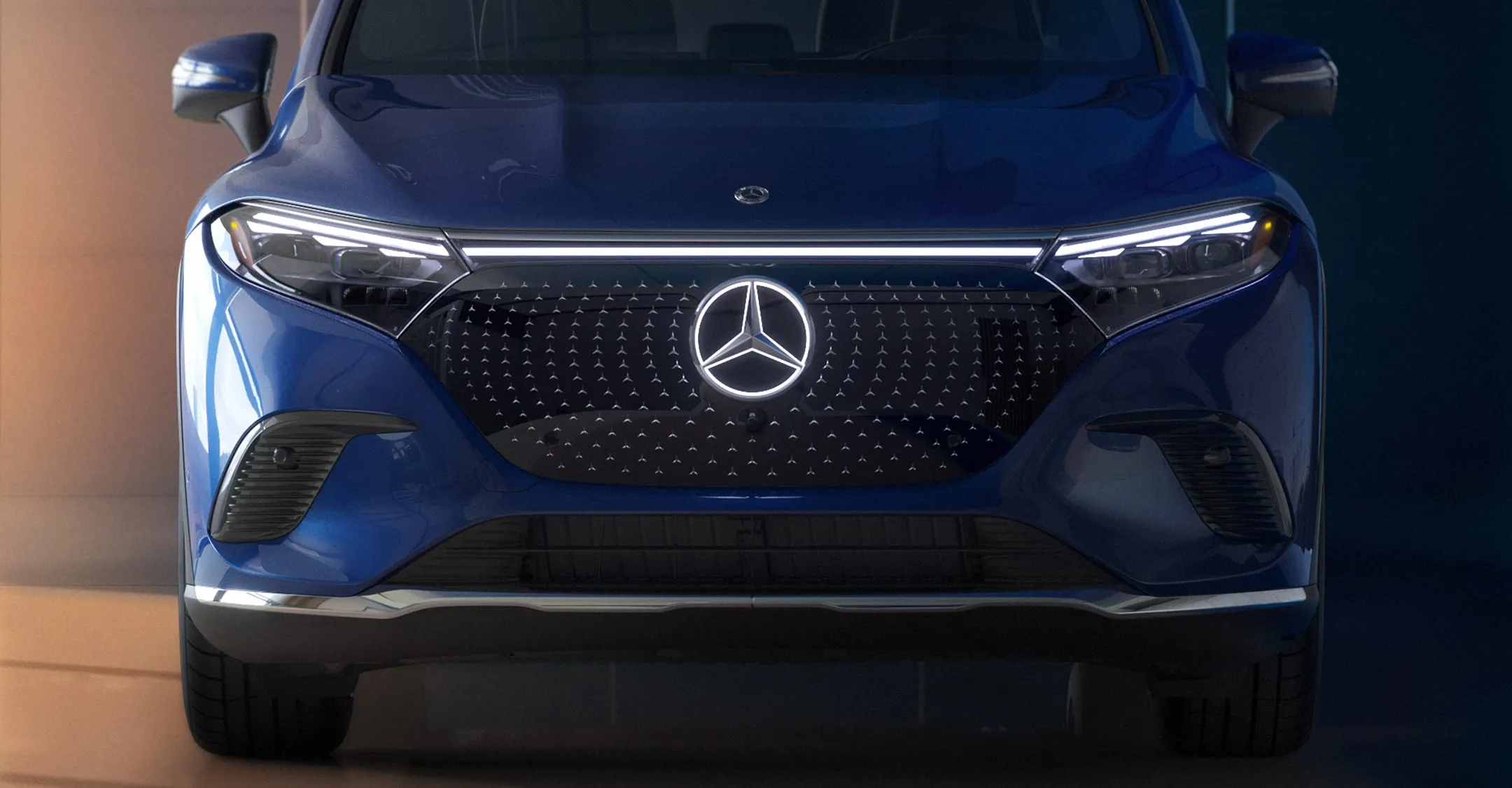 Individuals seeking higher traction and versatility will be drawn to dual-motor all-wheel-drive vehicles. This configuration provides potential for effective handling in multiple driving scenarios, and the Mercedes electric SUV is priced at $108,650, which is only $3,000 more than the single-motor version.
In contrast, the Mercedes EQS580 represents the pinnacle of high-performance electric driving. It has a starting price of $124,200, rapid acceleration, and cutting-edge technology.
Exploring the Electric Range:
To quell the range's curiosity, I released the distances each model can travel on a single charge. It was equipped with a rear-wheel-drive (RWD) system and 20-inch wheels. This setup of the Mercedes EQS SUV range has up to 305 miles (491 km). Such a big range signifies the long-distance capability and alleviates range anxiety in electric vehicles.
Individuals wanting more certainty of all-wheel drive (AWD) might consider the 2023 Mercedes EQS 450 4Matic SUV with 20-inch wheels. The automobile will go approximately 285 miles (459 km) on a full charge.
This slightly reduced range against the RWD model highlights the balance of performance and efficiency. The performance-oriented 2023 Mercedes EQS 580 4Matic SUV with 21-inch wheels retains its 285-mile (459-kilometer) range.
Luxurious Interior:
Mercedes-Benz is recognized for its luxury, and the inside of the EQS SUV reflects this. The cabin was carefully built, using high-quality materials, cutting-edge technology, and a spacious layout.
The EQS SUV has cutting-edge entertainment systems, easy-to-use controls, and a driver and passenger comfort focus. The Mercedes EQS SUV interior showcases the vehicle's internal beauty and functionality.
The Performance-Packed EQS 580:
While doing the Mercedes EQS SUV review, I concluded it is a top-tier variant of the EQS SUV, offering premium luxury and enhanced performance. This model has a strong electric powertrain, providing swift acceleration and a smooth, silent ride.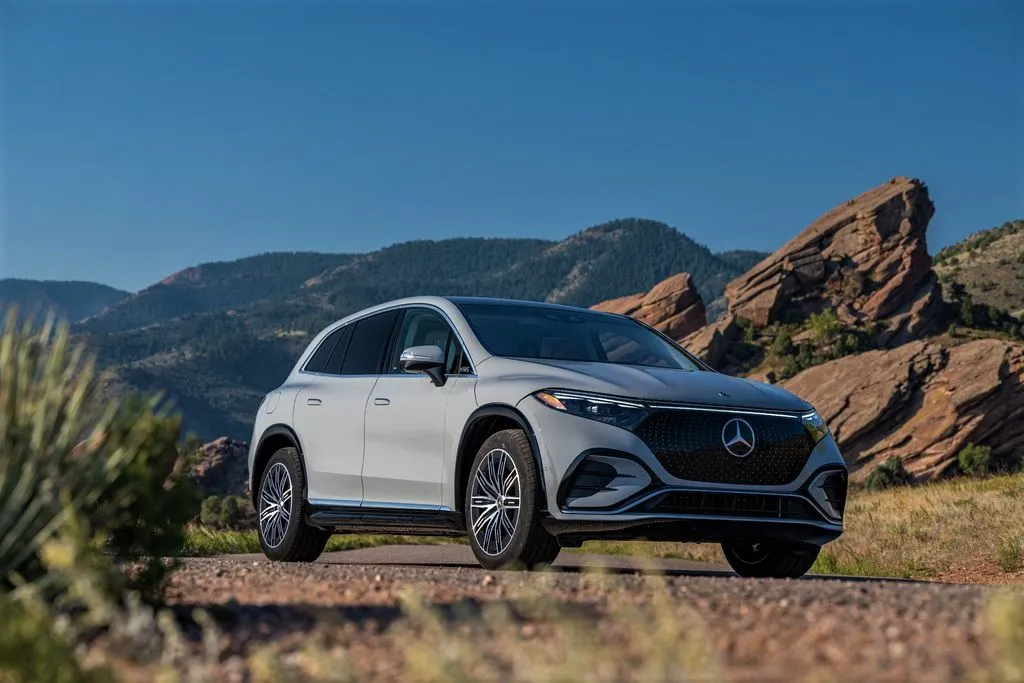 The EQS 580 is intended for people who value elegance and high performance. Its Mercedes EQS 580 SUV price emphasizes this specific model's premium features and performance.
Seating Capacity and Comfort:
Addressing the question, does the EQS SUV have 7 seats? The Mercedes EQS SUV is designed to accommodate up to seven passengers comfortably. This feature makes it desirable to families and anyone traveling in larger groups. The third-row seating ensures that all occupants experience the beauty and comfort of the EQS SUV.
How much does the Mercedes EQS SUV cost in China?
The Mercedes EQS SUV in China starts at more than 910,500 yuan, appealing to discriminating purchasers seeking luxury and electric performance.
Which country created EQS?
Mercedes-Benz, a German automotive manufacturer, manufactures the EQS in Sindelfingen, Germany, displaying the country's engineering competence and ingenuity.
Is the EQS a luxury vehicle?
The Mercedes-Benz EQS is, indeed, a luxury electric car. It represents elegance, cutting-edge technology, and eco-friendly driving, emphasizing the brand's commitment to luxury electric mobility.
Conclusion
Mercedes-Benz's EQS SUV exemplifies the flawless marriage of elegance, innovation, and electric mobility. The EQS SUV is an enticing alternative for anybody looking for a luxury electric driving experience, with its diverse range of cars catering to various tastes and performance requirements. "How much is the Mercedes EQS SUV?" is more than just a financial question; it's an entrance into luxury and environmentally friendly travel. Thanks to its great electric range, spacious interior, and meticulous quality, the EQS SUV exemplifies Mercedes-Benz's dedication to establishing the future of transportation with unrivaled luxury and eco-consciousness.