Shipping an electric motorcycle can seem confusing at first, but once you understand the ins and outs, you'll know exactly how to approach the problem.
With so many shipping companies out there trying to make a quick buck, it's best to do your due diligence before signing with any carrier or broker. Below we'll go into everything you need to know when shipping an electric motorcycle.
Let's get started.
What to Know When Shipping an Electric Motorcycle
Shipping an electric motorcycle might seem like a daunting task, but it is straightforward once you get a grip on the intricacies involved. From understanding the costs associated with varying distances to adjusting expectations about delivery times, the process requires thorough research and a strategic approach. The importance of selecting a trustworthy motorcycle shipping company cannot be overstated.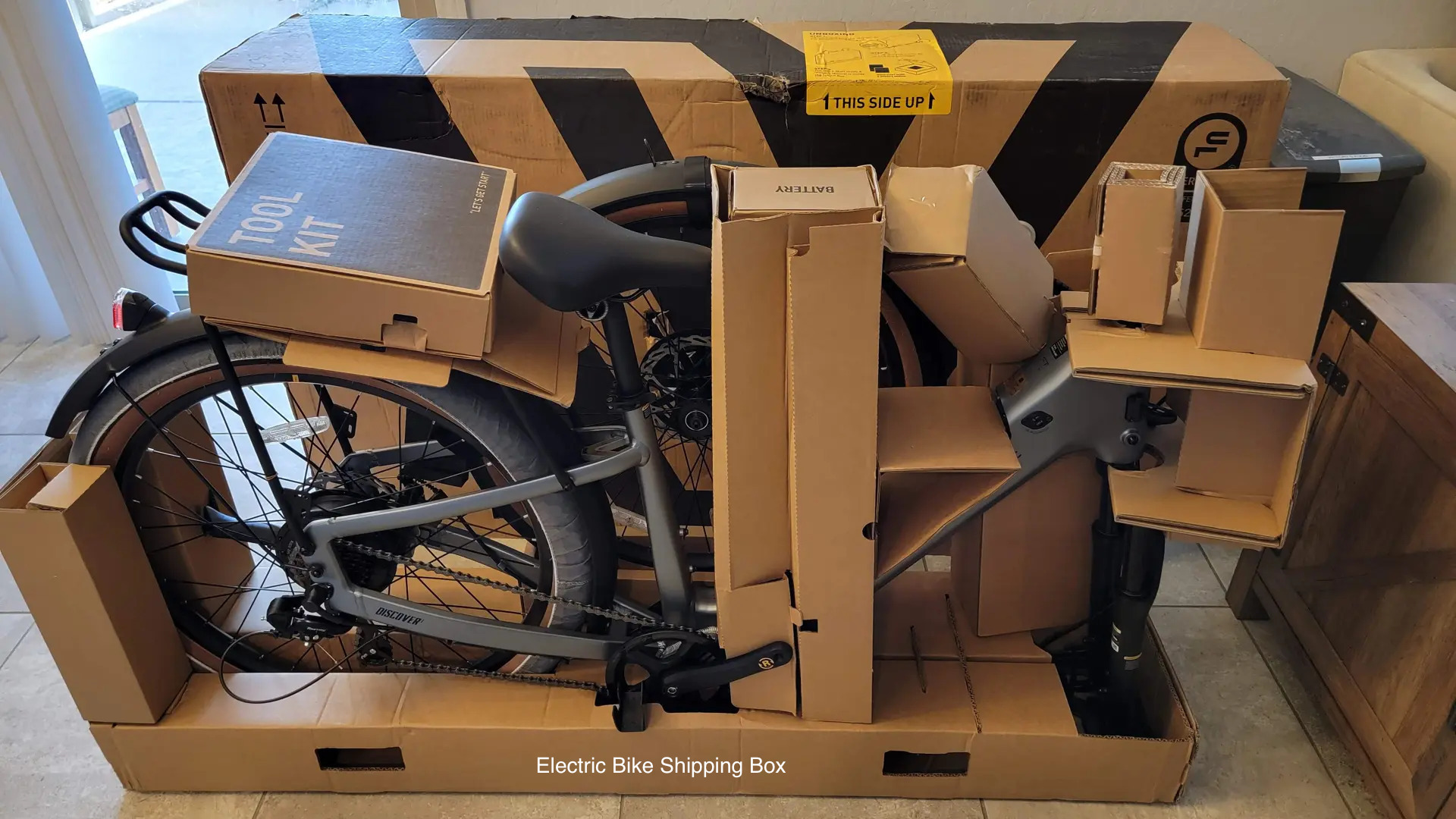 Cost of Shipping:
Consider the cost of shipping before hiring an electric motorcycle shipping company. A1 Auto Transport Inc. quotes that it can cost around $650 to take a motorcycle from Los Angeles to Las Vegas in around 2-4 days.
From Phoenix, AZ to Seattle, WA, they estimate that it would cost around $680, take 1425 miles, and have a turn around time of 4-6 days.
From Boston, MA to Phoenix, AZ they estimate it will cost around $780, take 7-9 days and the distance will be around 2650 miles. These prices will always vary depending on the time of season and the cost of gas. For an accurate quote, always make sure to discuss it with your shipping carrier.
Delivery Times:
Depending on how far you're shipping your motorcycle, you'll encounter longer shipping times. The time of year also will affect the time it takes. One thing to keep in mind is that you'll likely not be able to get your motorcycle on an exact date.
The reason is that delays do happen, and transport companies usually give you a range of dates that your motorcycle will be delivered on. If it's paramount that you have your motorcycle on a given day, then you should book your shipment well in advance and speak to your carrier about getting expedited, guaranteed shipping.
Finding the Right Motorcycle Shipping Company:
Finding the right motorcycle shipping company can be confusing with so many options available. The best way to understand if a shipping company is legit or not is to start by checking their licensing and insurance.
Many websites are acting as transport companies but instead, they are brokers, and some of them operate without the proper licensing which means you won't have any recourse should anything go wrong.
Always check reviews (as well as bad reviews) to understand what the shipping company in question does well and poorly. Reviews can be faked, but poor reviews often will point you in the right direction on what to look out for.
Options to Transport Your Motorcycle:
If you have an expensive motorcycle, you may want to pay a bit extra to purchase enclosed shipping. Enclosed shipping is when your motorcycle is in an enclosed trailer so that it doesn't get seen by anyone and it has less risk of theft. Your motorcycle also won't be susceptible to any weather damage along the journey.
If you don't have an expensive motorcycle, you can opt for open trailer shipping. Open trailer shipments are just that, "open" to the outside world. It's the most common form of shipping because it's easier to batch many vehicles together compared to an enclosed trailer which as limited space.
How to Prepare Your Motorcycle for Shipment?
To prepare your motorcycle for shipment, start by cleaning it thoroughly and taking pictures of your motorcycle with dates on the photos. This is so you have a way to document the state your motorcycle was in before handing it over to your shipping company.
Remove any loose objects or accessories and enable the alarm system. If you haven't had your motorcycle in for a checkup, then you may want to get one done before ensuring all fluids, tire pressure, and batteries are working as necessary.
Remove the gas so it's only at the 1/4th level and document any damage that there may have been before handing off your motorcycle for shipment.
Conclusion
Doing your due diligence by checking licenses, insurance, and real reviews is crucial to ensure your motorcycle's safety. Furthermore, the manner in which you choose to transport, whether open or enclosed, and how you prepare your motorcycle are pivotal for a successful delivery.
By meticulously following these guidelines and being proactive in your preparation, you can ensure that your electric motorcycle reaches its destination safely and in the same condition you sent it.
It's all about making informed decisions, and with this knowledge, you're well-equipped to make the right choices for your motorcycle's journey.