In recent years, e-bikes have emerged as a popular and sustainable mode of transportation, addressing climate change concerns and promoting eco-friendly alternatives. In the context of this trend, there is one brand that particularly stands out as a pioneer: Maxfoot Ebikes. With its groundbreaking designs, cutting-edge technology, and unwavering commitment to sustainability, Maxfoot is leading the charge in shaping the future of transportation.
Maxfoot Ebikes: Pioneering Change in E-Bike Industry
Founded in March 2019, Maxfoot Ebikes began with a vision to revolutionize commuting and travel. Starting as a small team of passionate individuals, the company quickly grew and became a prominent player in the e-bike industry.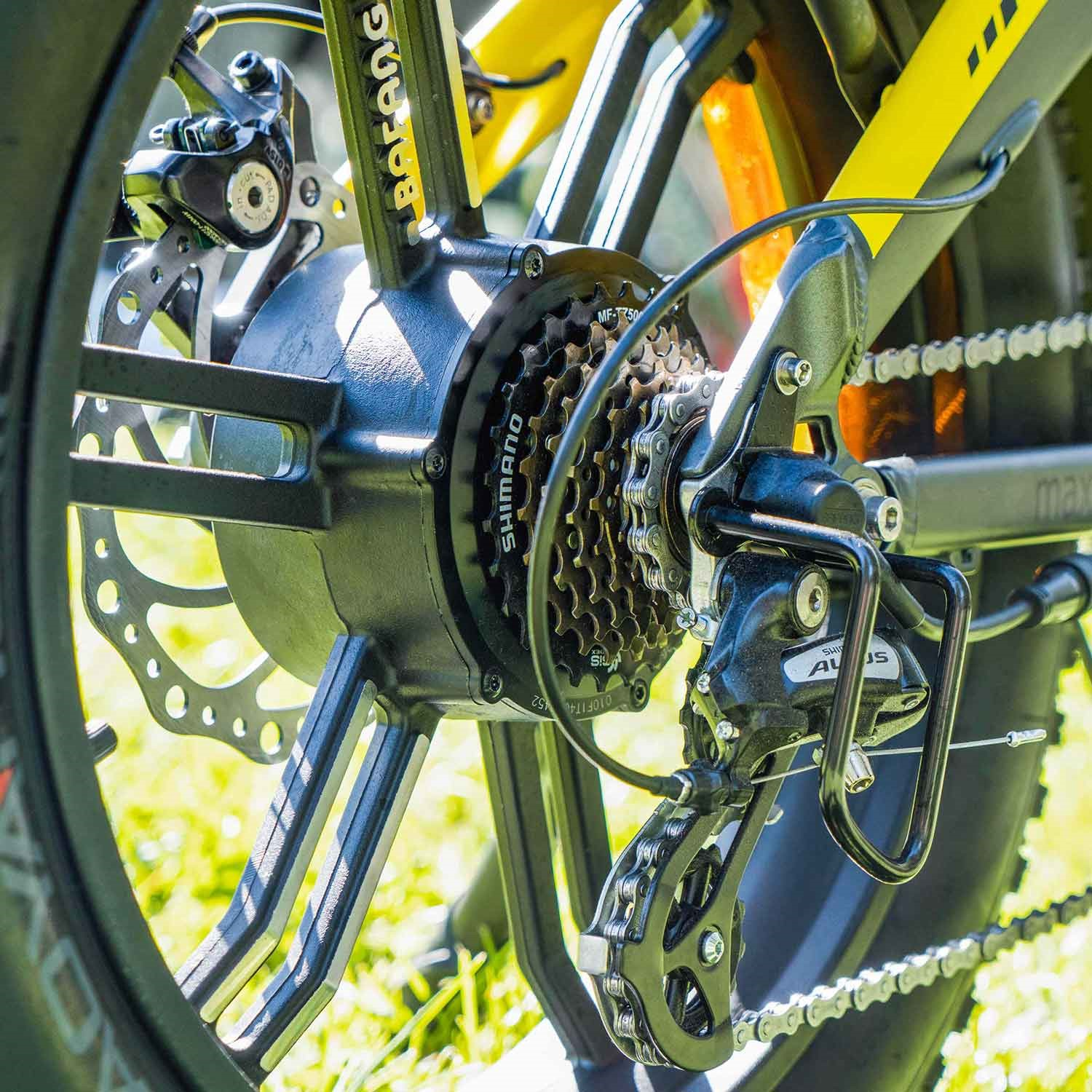 Today, Maxfoot caters to a wide variety of customers' requirements and tastes by providing a broad selection of electric bicycles across a variety of price points. From city commuters to off-road adventurers, Maxfoot has a bike to suit every rider. Their product line includes models like the Maxfoot MF-19, an influential urban commuter.
The rugged Maxfoot MF-17, built for off-road exploration; the MF-18 versatile e-bike is your ideal companion for urban adventures and countryside escapades and the MF30 Three Wheel Electric Bike engineered for both short and long-distance travel and endurance.
Innovation in Motion: Maxfoot's Cutting-Edge Technology and Design
What sets Maxfoot apart is its unique approach to e-bike design. The company continuously pushes the boundaries of e-bike technology, seeking to enhance performance, efficiency, and user experience.
At the heart of every Maxfoot e-bike is a powerful and efficient motor. Their high-quality brushless geared hub motors deliver smooth power, making uphill rides effortless and long distances a breeze. These motors are also built with energy efficiency in mind, with the goals of extending the life of the battery as much as possible and minimizing the number of times it has to be recharged.
Sustainability Matters: Maxfoot's Commitment to a Greener Future
Sustainability is the bedrock of Maxfoot's philosophy. The company strives to reduce carbon emissions and promote sustainable transportation to combat climate change and create a greener world.
Maxfoot's commitment to sustainability extends to its materials and manufacturing processes. They make sure to use materials that are good for the environment and can be replenished, so that their bicycles have as little of an effect as possible on the natural world. Collaborating with suppliers who share their vision, Maxfoot maintains an environmentally responsible supply chain.
The company is heavily involved in the promotion of environmentally friendly modes of transportation and is a strong supporter for the expansion of bike infrastructure in urban areas. Their partnership with local communities and organizations underscores their dedication to a greener future.
Customer-Centric Excellence: Maxfoot's Dedication to Quality and Service
Maxfoot is unwavering in its commitment to providing exceptional customer experiences. From the point of purchase to after-sale service, their attention to detail and devotion to quality are readily apparent.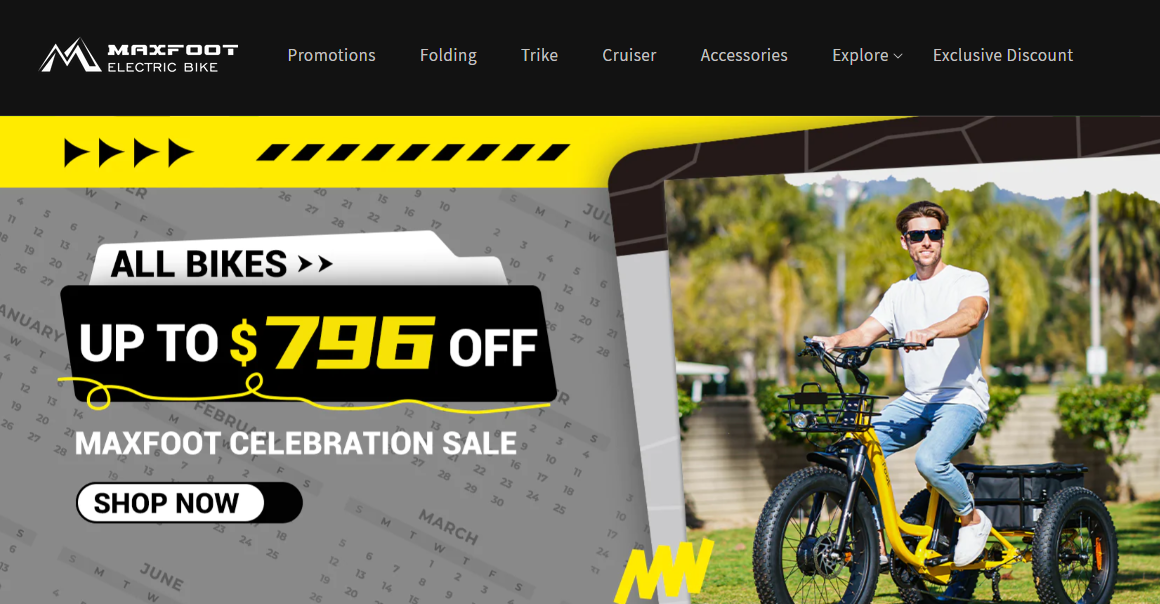 To ensure that every Maxfoot e-bike is of the best quality, we put them through extensive testing. Customers are reassured by the company's commitment to the quality of its goods, which is shown in the generous guarantees offered on all of them.
Reviews left by customers consistently reaffirm the superiority of both the product's performance and the business's commitment to the satisfaction of its clients. Prompt and attentive responses to inquiries and efficient issue resolution demonstrate Maxfoot's commitment to customer satisfaction.
Final Thoughts: Maxfoot Ebikes and the Sustainable Transportation Frontier
Maxfoot Ebikes' vision and dedication are shaping the future of sustainable transportation. The way in which people travel and commute is revolutionized because to Maxfoot's proactive designs and technologies, which are at the leading edge of their fields, and the company's uncompromising dedication to protecting the environment.
As the world seeks eco-friendly alternatives, e-bikes offer a compelling solution to reduce carbon emissions and promote a cleaner environment. Maxfoot's dedication to pushing the boundaries of e-bike technology makes them a leader in the industry and a driving force in the sustainable transportation revolution.
With a focus on customer satisfaction and a trail of industry accolades, Maxfoot Ebikes exemplify a greener future in motion. As they continue to push the envelope of e-bike innovation, Maxfoot remains at the forefront of sustainable transportation, empowering riders to unleash their freedom and embrace a new era of adventure.