Leeds has become the pioneer of eco-friendly urban transportation by announcing an electric bike rental scheme launch in England. It will launch in September to enthrall bike lovers. The initiative aims to provide residents and visitors with a sustainable and convenient mode of transportation. It has been revolutionizing how people travel within the city.
This momentous occasion also signifies the nationwide introduction of ebike rental schemes. The Leeds electric bike rental scheme will offer an affordable and accessible solution for short-distance travel, particularly within the city center.
West Yorkshire Combined Authority WYCA Meeting with Leeds Team
With a fleet of state-of-the-art electric bikes stationed at critical locations throughout Leeds after having signed from West Yorkshire Combined Authority (WYCA).
During a WYCA meeting, the council's executive member for infrastructure, Helen Hayden, expressed satisfaction with the bike-sharing operator and with the introduction of docking stations. She highlighted that the bike-sharing system in their region would be manageable, like the one in London, where bikes are all over the country.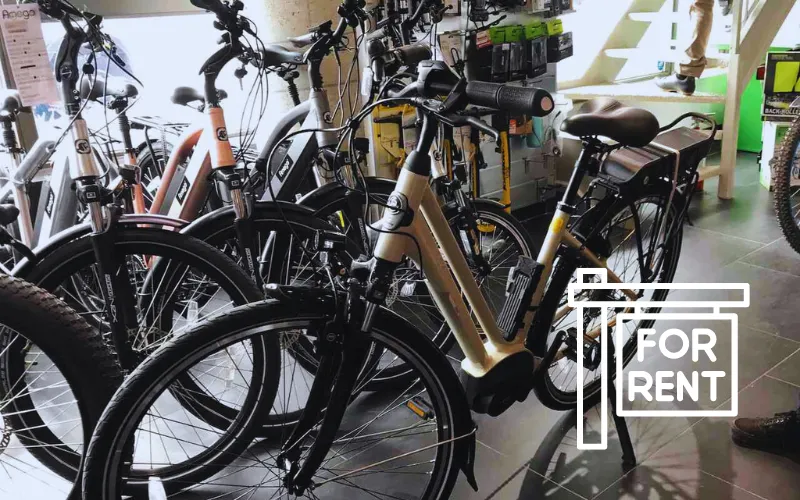 Moreover, the West Yorkshire Combined Authority (WYCA) has allocated £2 million to support the initiative in the form of 515 electric bikes. Beryl Bikes will pay its part by contributing 140 additional bikes. It will make 655 bikes available for the scheme. This scheme promotes sustainable transportation and provides numerous benefits to the community.
Leeds City Council bid for the contract last year and got selected by Beryl Bikes, a manufacturer of e-bikes in Norwich, Bournemouth, and Greater Manchester. This rental scheme has garnered significant attention from neighboring cities and regions.
Local councils across England have shown a keen desire to emulate Leeds' success and contribute to the overall shift towards sustainable transportation. As more cities adopt electric bike rental schemes, there is hope for a broader impact on reducing greenhouse gas emissions.
Thus, it will directly improve public health. These electric bikes will offer an accessible mode of transportation for individuals of varying fitness levels. It will be an inclusive option for all.
Another Dimension
Furthermore, the economic benefits of electric bike rentals must be considered. The scheme has the potential to generate new employment opportunities. It includes various options, from bike maintenance and repair to customer service and app development.
As the demand for electric bikes grows, so does the potential for economic growth in the cycling sector. Beryl Bikes is collaborating with the scheme, and the brand aims to expand its service all around England.
What's Next
By encouraging more people to choose cycling, Leeds is working to make the world a greener, healthier, and more sustainable place to live in. As the first city in the country to introduce such a scheme, Leeds is setting a positive precedent for other cities and regions to follow.
The rental scheme has also received praise from environmental organizations and cycling enthusiasts. The initiative aligns with the United Kingdom's commitment to achieving net-zero carbon emissions by 2050. Moreover, the ongoing efforts to encourage affordable modes of transportation.
The upcoming Leeds electric bike rental scheme has proven to be an eco-friendly and cheap urban transportation initiative in England. The council stated that the rents of the bikes would be equivalent to the fares of local transport.
With electric bikes' environmental and economic opportunities, this scheme can transform how people travel. It can contribute to a more sustainable future for all.