Maintaining good health is imperative, especially when your years are climbing and you need to sustain your body's stamina and motor functions.
People who invest in their health and regularly spend time working on their fitness are saved from the effects of age as their years advance. Better cardio conditions, vital lung functions, and absence of joint pains are among the few benefits of keeping a healthy routine. But the fact remains that your body's natural processes cannot deterred. Once you cross the big 50, you need support, in one form or another, to keep your life going.
Technology has made several exercises more effortless and more accessible for seniors. So, they can also maintain their fitness without compromising or suffering. Electric bikes or electric trikes are considering the best options for seniors because their small electric motor helps them ride without exhausting physical strength in pedaling. This low-impact physical exercise has many health benefits, as it helps improve mental and cognitive health functions.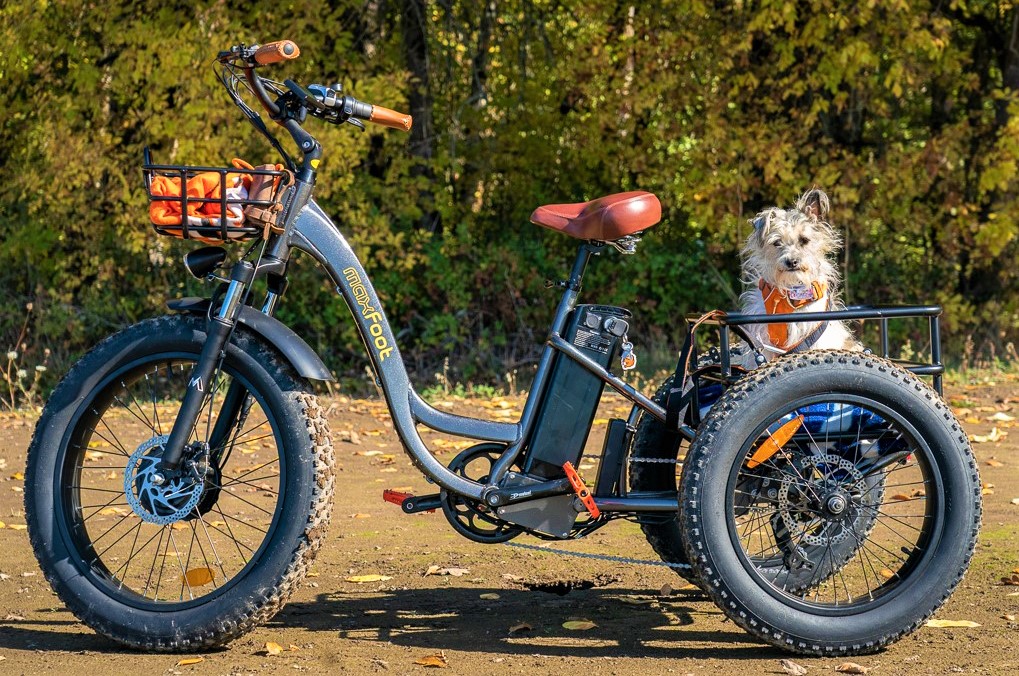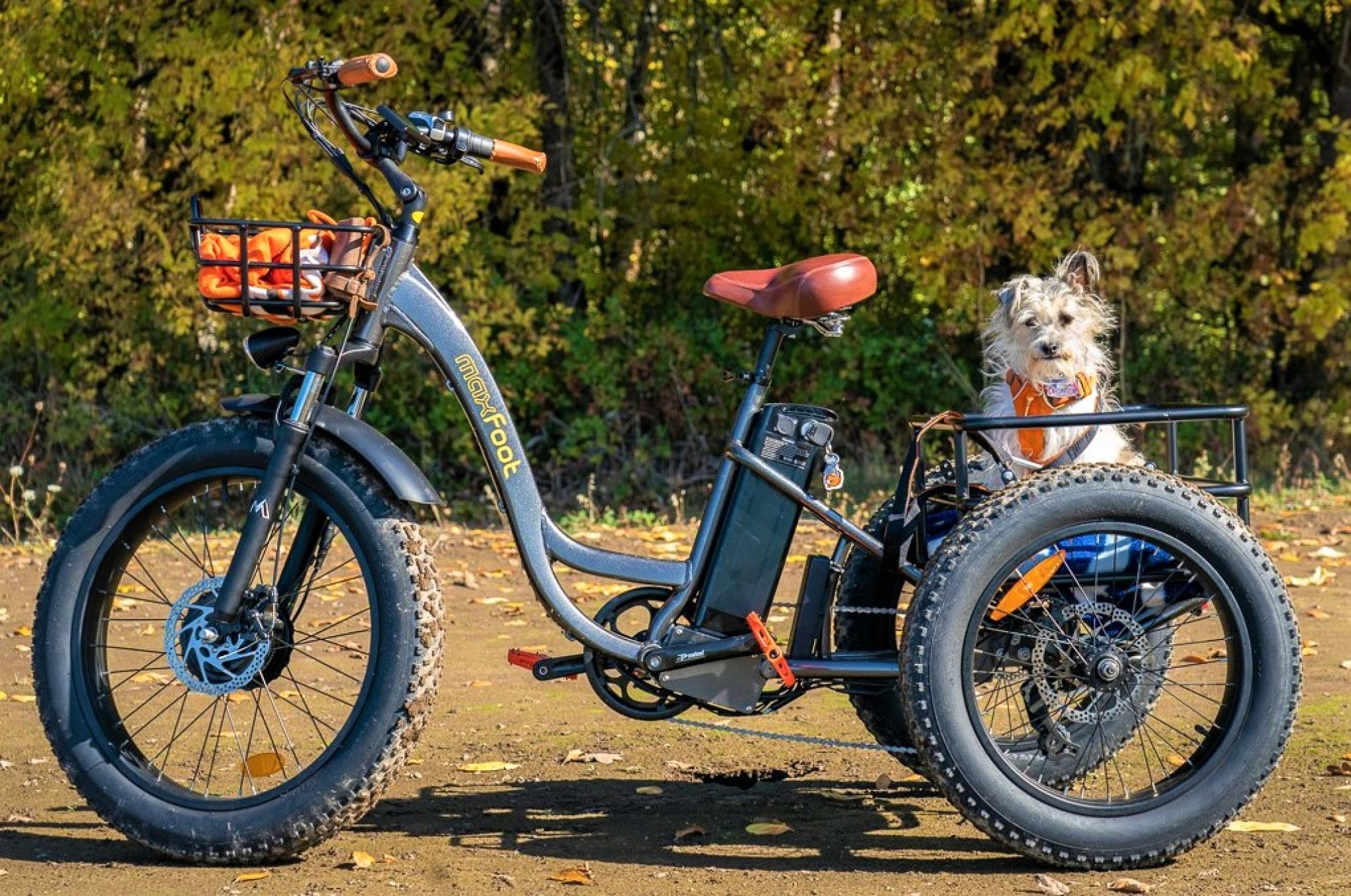 Taking a bike ride around the neighborhood provides them with a much-needed distraction. It helps keep their focus sharp and clear, encourages their brains to exercise memory. These rides makes them feel refreshed by being out in natural air and sunlight. Riding E-Bikes also makes them feel independent; they know they can do their business alone. It helps in boosting their confidence and motivates them to be active.
Things To Know Before Getting An E-Bike MF30 As A Senior
Maxfoot offers a variety of E-Bikes with different specifications to cater to people of all ages. For senior citizens, who require maximum balance, support, and multi-level technological support, MF30 is the ideal partner. It comes in vibrant colors that appeal to the eccentricities of older men and women, from Black, Dark Green, Candy Red, Yellow, and Neptune Blue to Pearl White. It has a SAMSUNG 28V 17.5AH Lithium Battery that is a shock-resistant. The strong shell battery gives 50-70 km ride on a 5 hour charge time. It is also waterproof and keeps the electric bike's drive smooth and manageable.
Its easy-to-use features, fat electric tire cargo trike, high-torque motor, and Dual Disc Brake make it highly safe for older people to ride. You can feel secure while entrusting a senior to ride it without supervision. Its waterproof basket bag with a vast capacity of 48L, step-through Frame. Brushless Bafang Geared 750W Hub Motor provide precision balance. MF30 fat tires and ½ Twist Throttle gives variable speed control to prevents the dangers of imbalance and overturning due to high traction.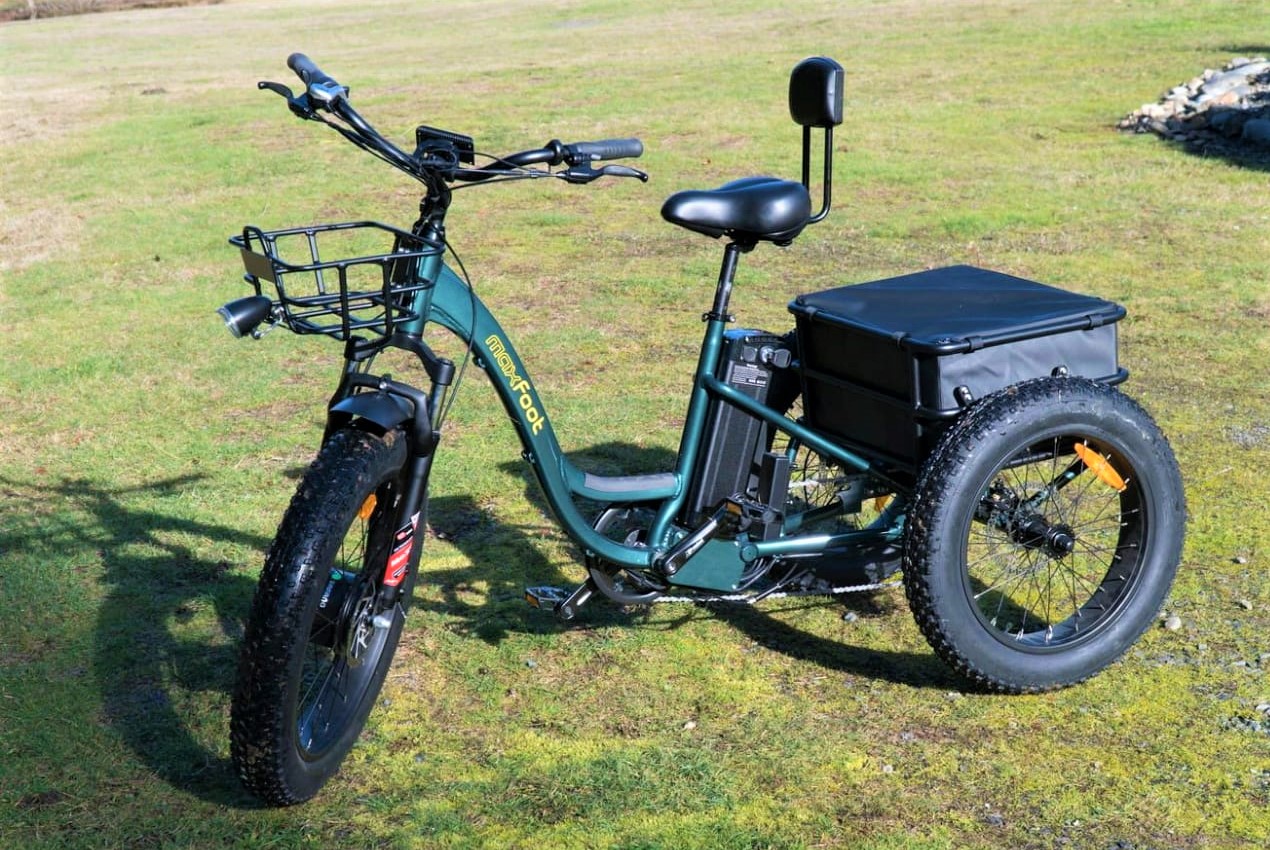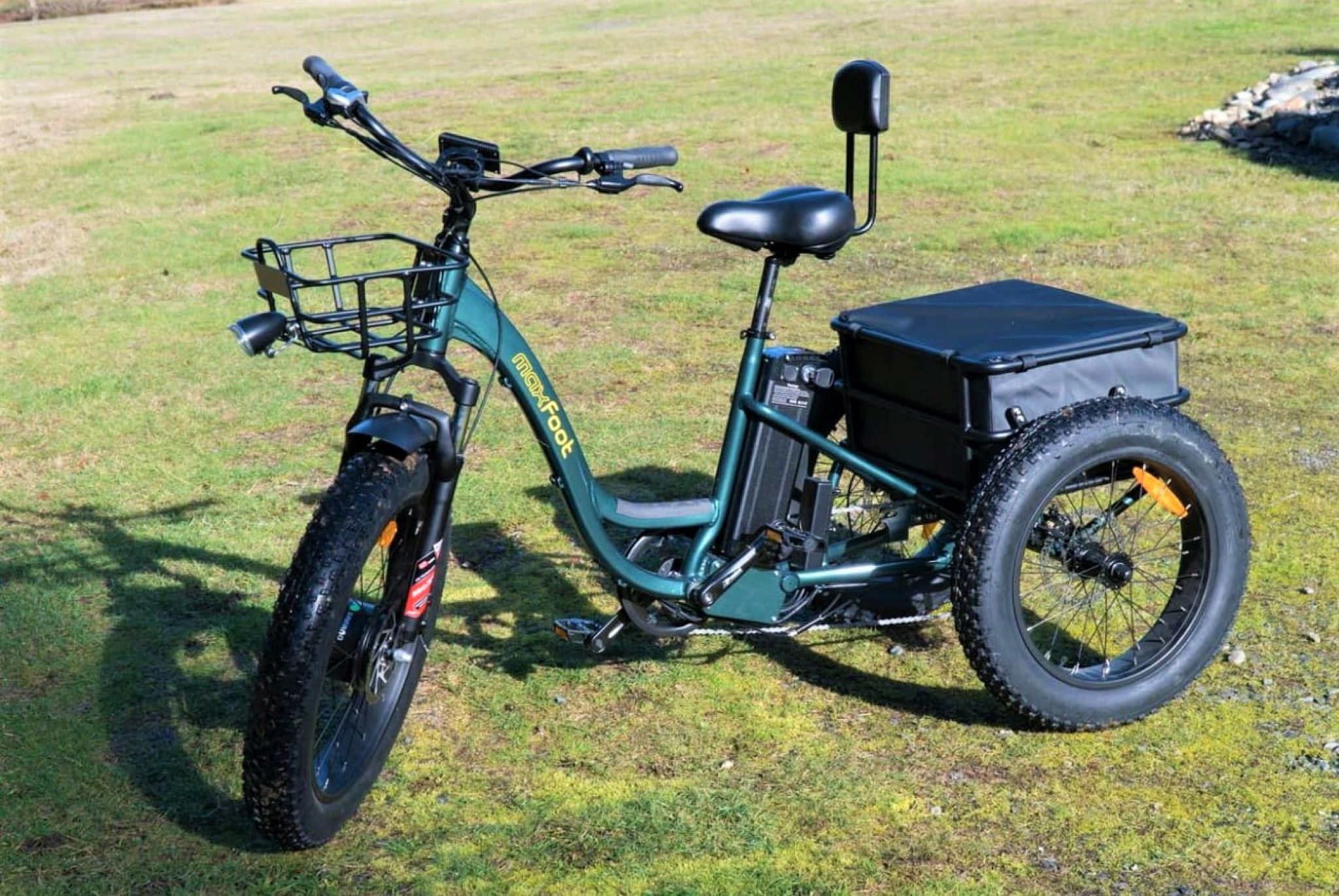 Its 5-inch LCD Display with USB Port allows connectivity to smart devices. The harness provides a robust security fit that keeps you strapped in your seat firmly. It has a 25A overall waterproof controller installed, which makes controlling the E-bike extremely easy. Despite its advanced features and all motor functions, MF30 is designed to protect and provide a completely secure riding vehicle. You can entrust an aged person with peace of mind. 
Riding an E-bike is a better, safer, and faster way to travel, not just for seniors. It saves energy and reduces pollution because of its battery-operated system rather than the fuel. For people who are above 60 and have difficulty driving cars, E-Bike or E-trikes for seniors is a fantastic alternative that keeps them mobile and safe. It may not be considered an exercise due to its lack of physical activity. Still, it allows an older person to be able to travel and enjoy the fresh air. The benefits of sunlight while giving them a completely secure option to remain mentally and physically active.
With MF30, you can take a confident step towards making life easier and simpler for the seniors around you. Its user-friendly functions will help them learn to ride it easily. Built-in secure systems will give the protection they need while on the road. It is a convenient way of commuting that brings style and versatility to your look and offers health benefits that add to its appeal. It's practical, healthy, and fun!