Are you interested in riding a cool electric bike that can handle city streets and tough trails? Well, the newly launched Rattan Quercus Cargo Ebike Review is here for you. It makes your regular bike rides super exciting. 
Enter into the world of electric biking, where you get more power, a stylish look, and cool features. This review will teach you all the amazing stuff about the Rattan Quercus Cargo Ebike. 
Whether you ride daily in the city or love exciting off-road adventures, this eBike has something awesome. So, get ready to learn about its strong double-battery system, its smart torque sensor, and it's easy-to-read screen. Riding the Rattan Quercus Cargo Ebike is like opening the door to a new world of fun cycling. 
Rattan Quercus Cargo Ebike Specifications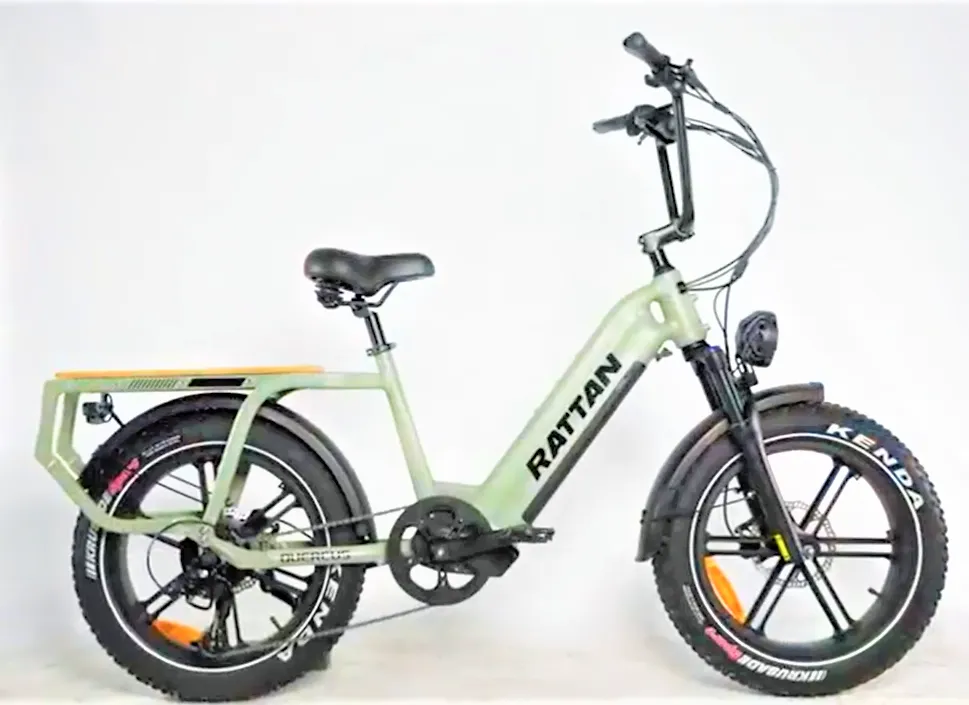 Top Speed: 30 MPH 
 Motor: 750W Brushless Gear Hub
Charging Time: 4 – 5 Hours
Range:Up To 100 Miles
Tire:  20" x 4.0 Tire 
Charger: 48V 4.5 Amp Smart Charger
Throttle
: Thumb Press
Controller: 25A Sine Wave
Pedal Assist
: 3 Modes 5 Levels
Rattan Quercus Cargo Ebike Features
Let's take a closer look at the Rattan Quercus Ebike Features, which include its cool specs and nifty innovations for a smooth ride. 
Frame and Design: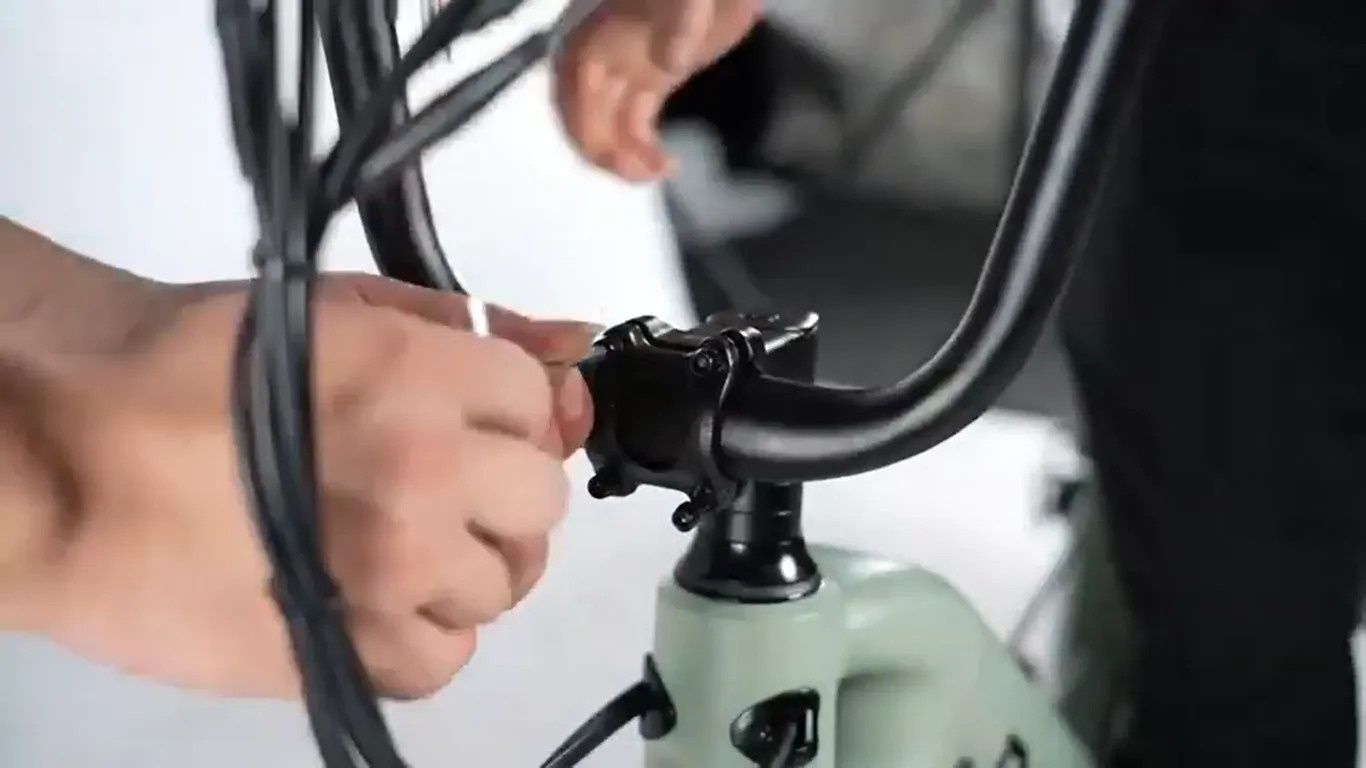 You're in for a treat regarding the Rattan Quercus Cargo Ebike's frame and design. This electric bike is all about making your rides both stylish and functional. The frame of this eBike is made from lightweight yet durable aluminum alloy, giving you a strong and reliable ride. Plus, it comes in two sleek step-thru designs, Green and Gray, making it easy to hop on and off. Its frame and engineering prioritize delivering an exceptional riding experience, regardless of your chosen exploration route. 
Braking and Speed: 
The hydraulic brakes on this eBike serve as your safety anchor, delivering reliable and precise stopping power granting you complete control over your journey. Whether you need to slow down gradually or suddenly stop, these brakes are up to the task, adding an extra layer of safety to your trip. 
With an 8-speed freewheel, you can adapt to various riding conditions effortlessly. If you're looking for a swift and efficient commute, this eBike can reach a top speed of 30MPH. 
This Ebike is your ticket to both safe and exhilarating rides. Whether navigating crowded city roads or exploring scenic trails, you can trust its hydraulic brakes to keep you in control and its speed capabilities to excite your journeys. 
40Ah Battery Power: 
Meeting the standard of UL 2849, Quercus highlights the availability of dual 20A Samsung batteries to double your range , which makes 100 miles on a single charge come true. It has a secure 48V, 960Wh, 20Ah battery with a clever Battery Management System (BMS). It means your battery is safe from thieves and smartly managed for the best performance. 
You can choose to have two batteries – one with 20Ah and another with 20Ah. This changes the game. It makes your eBike go much farther, perfect for long trips or fun adventures.  
With a total capacity of 40Ah, you can ride for hours and hours without stopping. The Rattan Quercus Cargo Ebike's battery power means you can explore more and not stress about running out of power. It's your ticket to long and exciting rides without limits. 
Cargo Capacity of Rattan Quercus: 
One of the Rattan Quercus Cargo Ebike's most notable characteristics is its exceptional cargo capacity, which boasts an amazing load-bearing capability of up to 450 pounds (204 kilograms). This remarkable cargo-hauling capability distinguishes it as a heavy-duty eBike. 
Its solid build, reinforced frame, and sturdy cargo rack give the stability and strength to handle heavy loads. The load capacity of the Ebike increases its utility and helps its environmental friendliness by providing an alternative to gas-guzzling automobiles for delivering large products. 
Rattan Quercus Ebike Tire and Suspension: 
These all-terrain tires are your trusty companions on the road. They're designed to handle all sorts of terrain with ease. Whether you're gliding through city streets, conquering gravel paths, or venturing into the great outdoors, these tires are up for the challenge. 
With its hydraulic front fork, boasting 80mm of travel, it's like having your personal shock absorber. Bumps and rough patches become a breeze, ensuring a smooth and comfortable ride. 
You can lock, adjust, and fine-tune the suspension to suit your preferences. So, whether you're cruising or tackling challenging terrain, the Ebike's tire and suspension setup is there to make every ride a pleasure. 
Torque Sensor and Control: 
It provides precise control and real-time responsiveness, which means you have complete command over your eBike's power output. Whether navigating busy streets or tackling challenging terrain, the torque sensor adapts seamlessly to your riding style and conditions. 
But that's not all. The torque sensor also steps in when it comes to braking. It ensures that your stops are safe but also stable and reliable. There are no sudden jerks or surprises – just smooth, controlled braking. 
With this Ebike's torque sensor and control system, your rides become efficient and enjoyable. It's like having a personal cycling assistant, ensuring every pedal stroke and every stop is a breeze. 
Display and Connectivity: 
The eBike has an easy-to-read LCD screen that puts all your essential ride information before you. You can see your current speed, power level, and mileage. It's like having your dashboard. 
But that's not all – this eBike offers Bluetooth app functionality. Just think about it – you can connect your smartphone to your bike. This opens a world of possibilities. You can fine-tune your ride settings, track your journeys, and even easily map out new routes.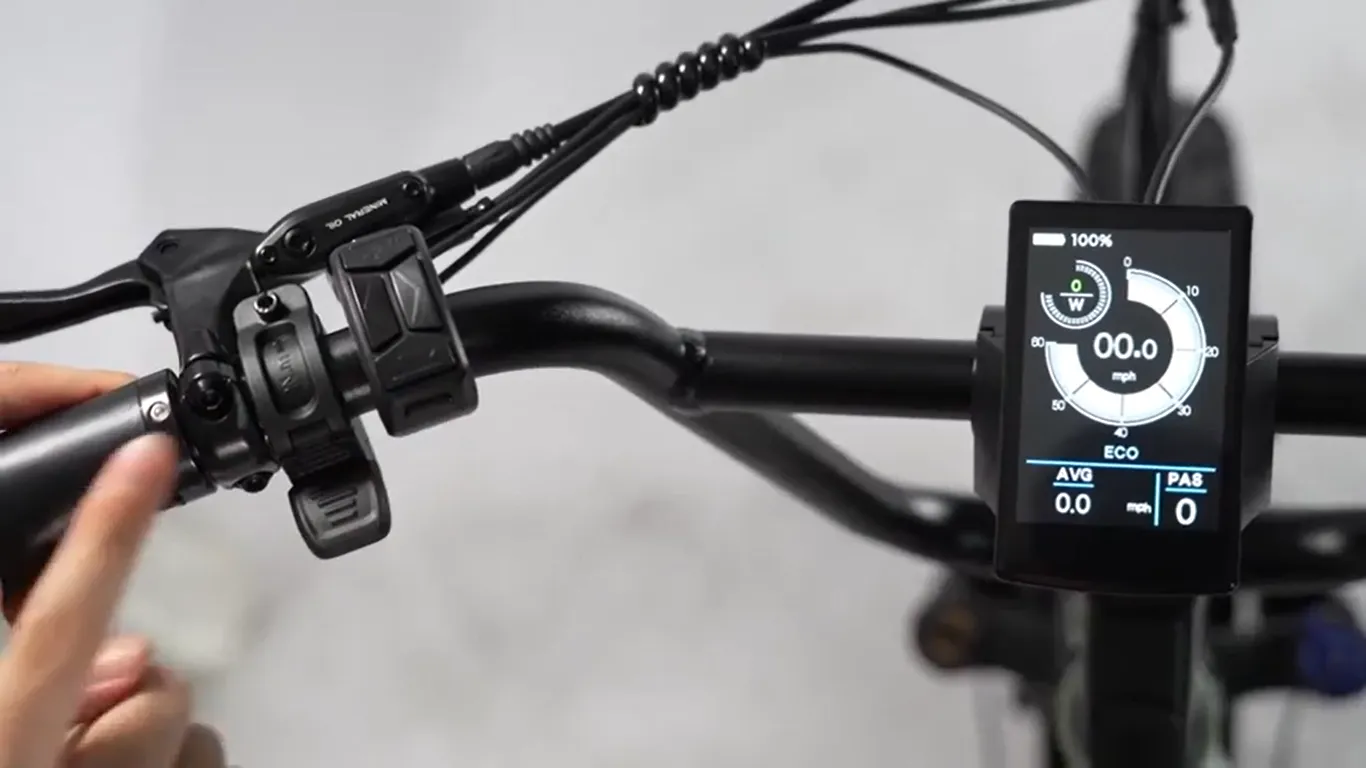 The Ebike's display and connectivity features make your rides more interactive and customized. It's like having a digital companion along the journey, ensuring you're always in the driver's seat, ready for new adventures. 
Positive
Sleek and elegant aluminum frame design. 
Exceptional all-terrain performance, thanks to all-terrain tires. 
Reliable hydraulic brakes ensure safety. 
Impressive top speed, reaching 30 MPH. 
Extended riding range with a dual battery system. 
Enhanced control via a torque sensor. 
Interactive display with Bluetooth connectivity for added convenience. 
Enjoy a comfortable and smooth ride with suspension. 
Negatives
The dual battery system adds extra weight. 
Maintenance requirements are higher for hydraulic components. 
Conclusion
Rattan Quercus Cargo Ebike Review tells us this electric bike is a big deal in cycling. It combines power, style, and usefulness excitingly. It's made of strong yet light aluminum, tires that won't quickly get flat, and has a special suspension in the front that makes your rides feel smooth and comfy, whether on city roads or bumpy trails. 
This e-bike can reach 30 mph, ensuring an entertaining and safe ride. It also includes two powerful batteries (40Ah), so you may go on lengthy journeys up to 100 miles without worrying about the batteries failing. 
Experience the ease of use with a crisp, readily legible display that is smoothly connected to your smartphone through Bluetooth, making it your digital companion for improving your rides. 
What is the top speed of the Rattan e-bike? 
The Rattan Quercus Cargo Ebike can achieve an impressive maximum speed of 30 MPH. It provides a swift and efficient mode of electric-powered transportation. 
What advantages do cargo bikes offer? 
It has many benefits ranging from environment friendliness to efficiency to versatility. This bike also alleviates urban congestion and decreases vehicle demand. 
What distinguishes a cargo e-bike from a regular e-bike? 
Cargo e-bikes are purpose-built for transporting goods or passengers, often featuring dedicated cargo space. In contrast, regular e-bikes are primarily designed for personal transportation. 
Is riding a cargo bike challenging? 
While cargo bikes have a steeper learning curve due to their size and weight, most riders quickly adapt. They require more effort to start and maneuver, but with practice, riders become comfortable and appreciate the stability and versatility of cargo bikes.