Welcome, my fellow skaters, to the WowGo 3E electric skateboard review. It is one of the best skateboards with the highest speed of 24mph, a high-quality battery, and a lightweight build. But is that enough to know before buying it?
Let's review all the features of this electric skateboard. Is it going to win the best all-around skateboard title, or is it just another mediocre one?
Don't worry; we are going to find it out!
WowGo 3E Electric Skateboard Specifications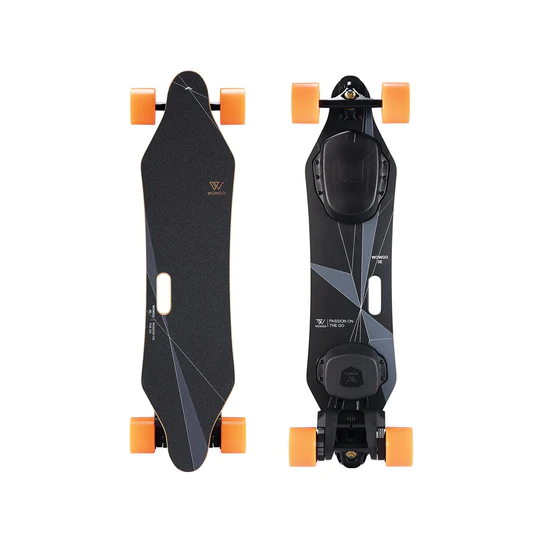 | Specification | Tested value |
| --- | --- |
| Range | 13 miles/ 21km |
| Top Speed | 28mph/45km |
| Tires | 90mm/ 105mm |
| Charging Time | 2.5-3 hours |
| Weight | 16.5lbs |
| Climbing Angle | 30-degrees |
| Charger | 2A charger |
| Frame Material | 97cm x 22.5cm x 13.5cm |
| Recommend Height | 97cm |
| Payload | 120kg |
| Battery | 12S2P 43.2V 5.0AH 216 WH Li-ion |
| Motor Power | 2 x 560W Belt motors |
WowGo 3E Electric Skateboard Features
The WowGo 3 skateboard is one of the best electric skateboards, which will never leave you alone in the hills, mountains, around rivers, and heavy traffic roads. They are best with high speed, maximum range, and top-quality material.
You will love it due to its long-lasting ability. It gets charged within 2 hours, and you can enjoy the rest of the hours. With good maintenance, it can last you more than 10 years.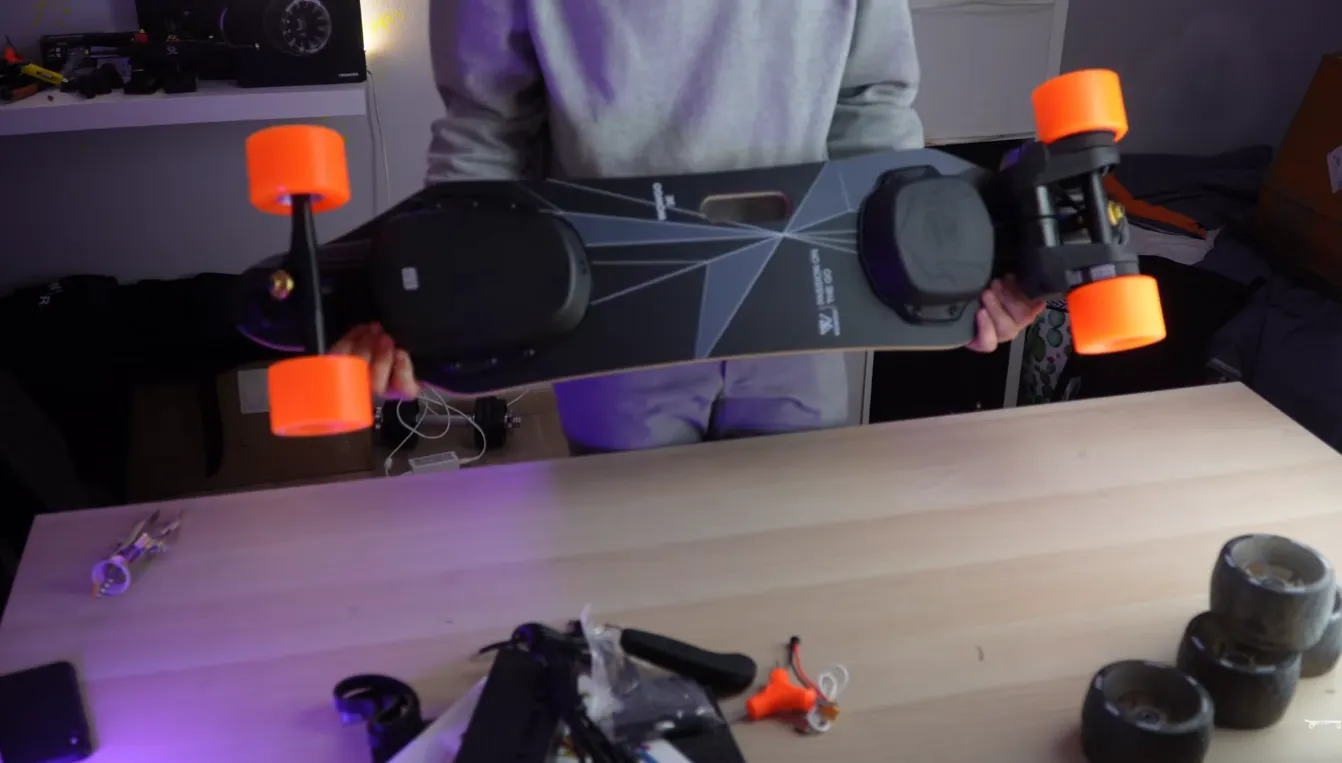 WowGo 3E Max Weight:
WowGo skate has almost 17.2 lbs weight and contains 22.7 gross weight. Its board is almost 38.9 x 5.5 inches long, meaning its measure is average compared to its price range.
The maximum weight of the rider will be 280 lbs. But it will be better to purchase the 264lbs weighed skate; it will be easier to carry around.
WowGo 3E E-Skateboard Speed Limit
The best thing about the WowGo is that you know you are purchasing the item with the highest speed. The electric longboards have a modest speed of 24mph. It is one of the highest speeds, making the WowGo the best skate.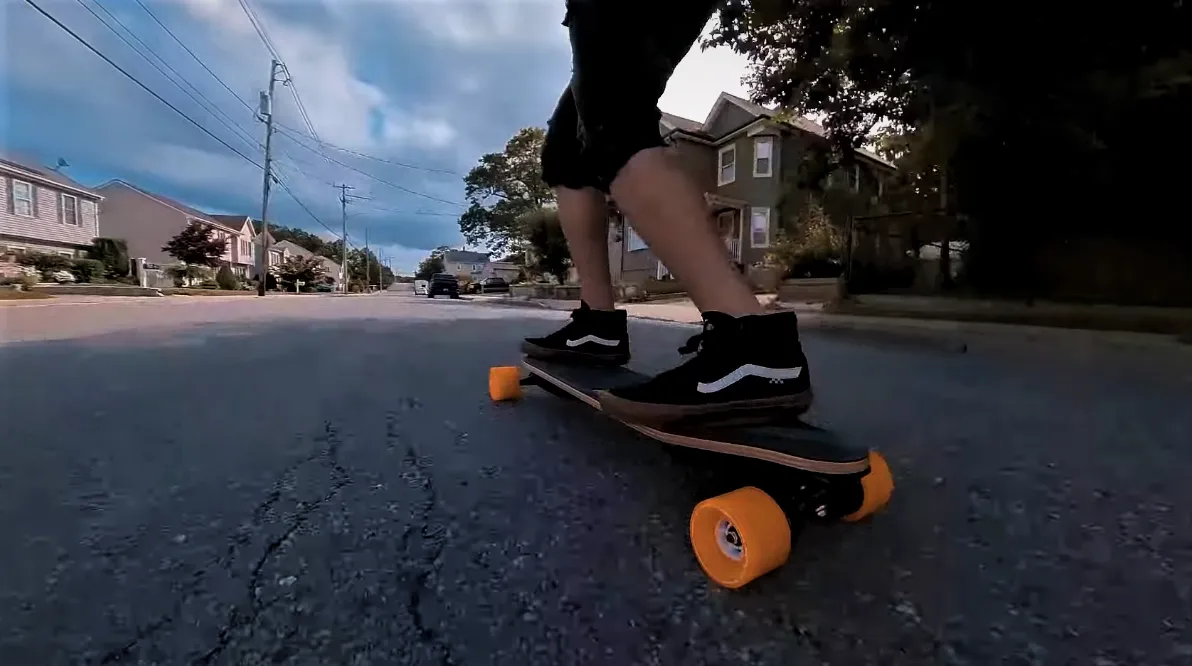 WowGo 3E Electric Skateboard Price:
The average price of the WowGo is $449.99. with the average price, WowGo 3 is the best gift anyone can ever receive. If you want a lightweight, easy-to-carry, portable skate, then WowGo is the best. There are different prices of the WowGo in the market; you can purchase the one that is affordable and comes under your range.
WowGo 3E Electric Skateboard Range:
What range are you expecting from the electric skateboard for $449.99? It is pretty much it can be. The high-quality battery of the electric skate contains high-quality Samsung 30Q cells, which is the best thing. The 10wh equals the 1km range, so you can say that the maximum range of the skate is 14 miles.
With the fast speed, it can help you travel longer and maximum. So, while purchasing the electric skate, ensure to check its range. The more expensive skate will be, the higher range it will have. So, purchasing an expensive electric skate with a higher range is good to enjoy its speed and features.
How Long Does the WowGo 3E Take to Charge?
WowGo has a 5Ah capacity battery with a higher voltage of 50.4V. Its higher capacity battery only takes 2-3 hours to charge completely.
If you want to purchase the 8Ah battery, it will take almost 3-4 hours to be charged completely. With a fully charged battery, it can support 14.3 miles long range.
1) WowGo Water Resistant?
No, WowGo is not waterproof; remember that while purchasing it. Using it for a long time will also reduce its resistance. As much as you use the WowGo, its resistance will keep decreasing. First, it has little resistance to water, so water can harm its efficiency and reduce its speed.
So, always keep your WowGo away from the water; it can damage the board in many ways. While riding it, avoid icy surfaces and do not go outside in snowy weather. Even a little water can affect the board's quality, and the results will make you sadder.
2) Can Electric Skateboards Go Off-Road?
Yes, any electric skateboard can go off-road. Riding the skateboards off-road the road is the best thing to enjoy it. The powerful construction of the skateboards can handle all the hurdles and terrain. They are made perfectly, so you don't worry while taking it to the off-road places.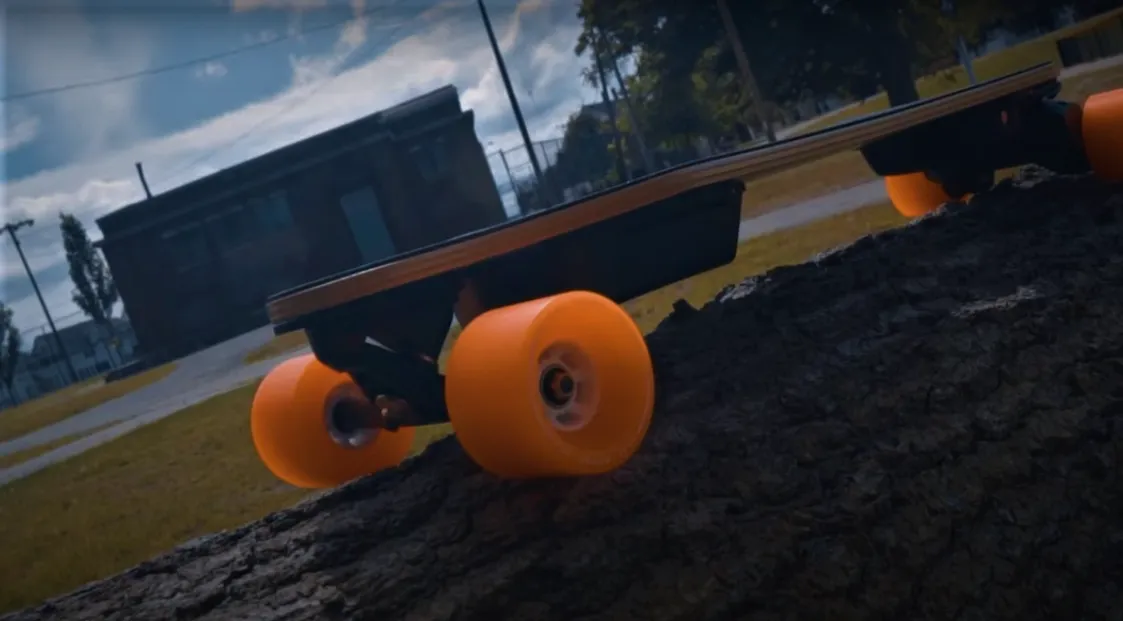 Whether you want to shred the streets or hit the trails, off-road skateboards will always help you go where you want. So, do not hesitate and enjoy your journey on the off-road places with higher speed and maximum range quality.
3) WowGo 3E Electric Skateboard Go Up Hill?
Yes, you can easily take the electric skateboards up to the hill. They have the best manufacturing and strong components that can help you go where you want. If you live in mountainy areas, you might love going outside to enjoy the weather and hills.
If you like different modes of the journey, WowGo electric skateboard is the one which can understand you and help you to enjoy the moment.
Yes, you cannot ride flat surfaces always, so take your skateboard outside and start climbing hills. It can sustain the 25-30% inclines without facing any issues. If you are worrying that you might face an accident, then don't worry. It will not happen because they are manufactured to bear all the hurdles and help you go up to the hills all you want.
Benefits
It has a flexible desk.
The excellent brakes help the rider to stop easily.
Easy to use and comfortable remote.
With round tires, it is perfect for climbing hills.
The quality of the skate is high and strong.
Drawbacks
It does not have a handle.
Does not support poorly paved roads to travel.
Is WowGo a Chinese Company?
Yes, WowGo is a Chinese company that manufactures electric skateboards for outdoor sports. It has excellent service worldwide and provides great skateboards to users. They are popular due to their high-quality skates.
Is It Worth Getting an Electric Skateboard?
If you want a lightweight and fun outdoor skate, purchasing the WowGo is worth it. It is easily used, environment-friendly, and provides good user support. Ensure you purchase the correct branded model and enjoy the weather while riding it.