The WoeGo Mini 2S is an incredibly fantastic skateboard with cutting edges, dynamic design, and powerful motors. My team and I tried several skateboards and went through a complete testing process. After doing so, we found this the best skateboard right now. This WowGo Mini 2S electric skateboard review has a lot to tell you.
It will make you zip through the city's streets with impressive speed and precision. It offers a great remote control to supervise its speeds, responsiveness, navigation, and more. Its sleek design with industry-grade solid material has enough power to withstand all the pressures and burdens. It provides you with smooth rides full of fun.
WowGo Mini 2S Electric Skateboard Specifications Summary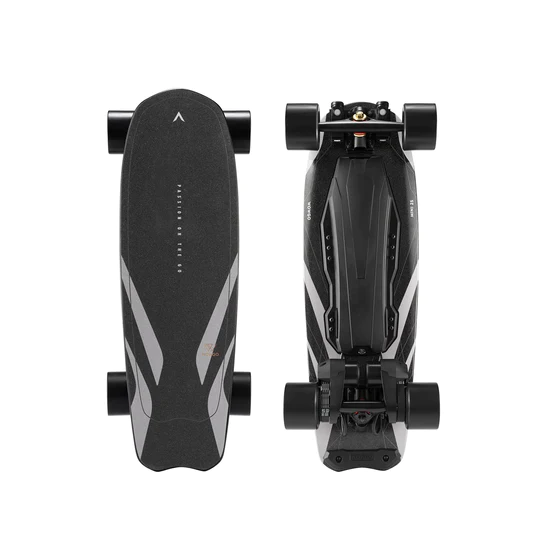 | Specification | Tested Value |
| --- | --- |
| Top speed | 24.8 mph |
| Range | 25 km |
| Deck length | 29 inches |
| Motor power | Dual motors combining 450 watts |
| Charging time | 2.5 to 3 hours |
| Weight | 15 lbs |
| Wheel | 90mm |
| Color | Multiple |
Why You Choose WowGo Mini S2?
There are multiple reasons to convince an individual to buy this incredible skateboard. If you look at its decent speed, it will make you fall for it. The compact size of it makes it easy to carry and store anywhere you want. It gets you electric power backup with a fast charging facility, and the lightweight body with solid material makes it a robust product.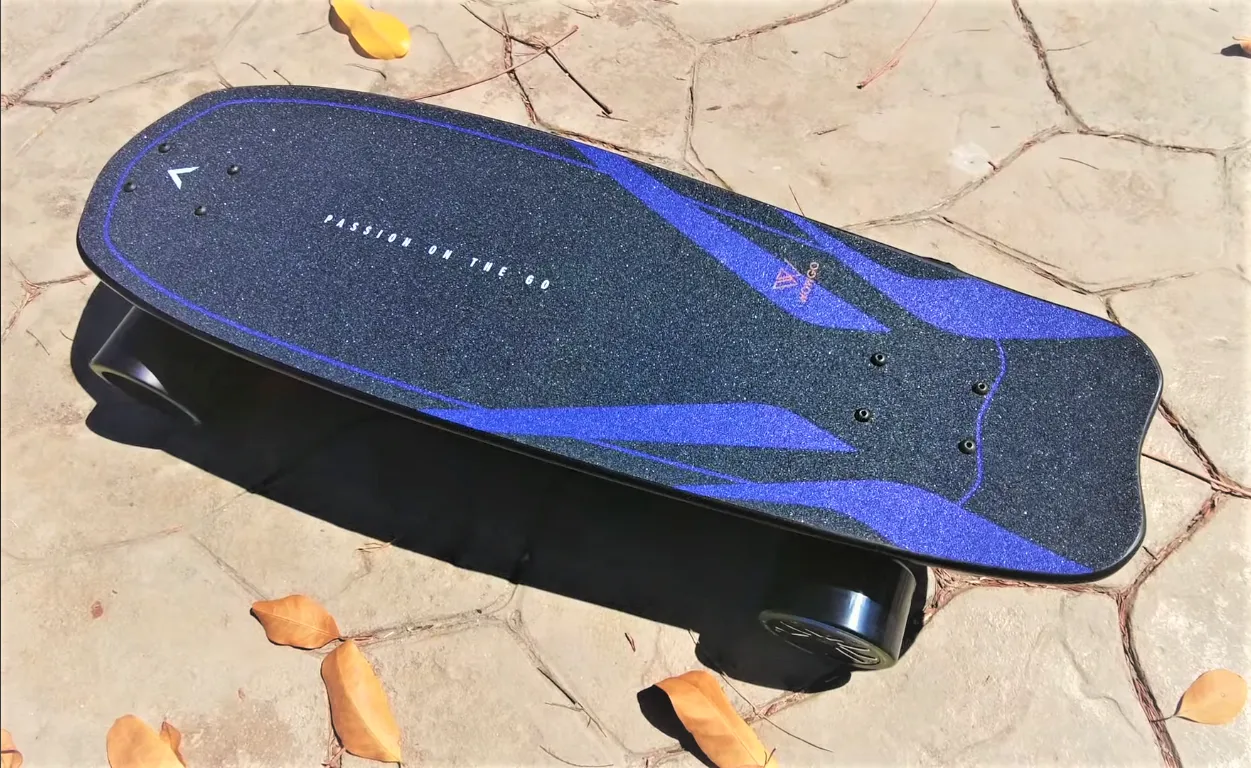 The hub motors this skateboard uses are silent, and no one gets disturbed by the noise. It has looks features, detailed specs, and desired technical and colorful making with cutting edges. I found it a complete beauty for skating lovers.
This very WowGo Mini 2S electric skateboard review contains everything about this skateboard. It is super friendly for beginners, has an affordable pricing range, and adds fun to your life.
Top-Line Features of WowGo Mini S2 Skateboard
It has a range of features, unique looks, and a solid frame with a maximum weight of around 100 kg. It is a great deal of weight dealing with a skateboard of 15 lbs only. Moreover, you can grab the skateboard in a colour of your choice. It offers multiple options for the sake of users, and the manufacturer deserves a standing ovation for this specific reason only.
1) Solid Body Material:
It has a substantial body with the strength to handle all the pressures and loads. The manufacturer uses an industry-grade material to make it a real-time beast. It looks beautiful but is very strong. The main frame can handle up to 220 lbs of weight which is 15 times greater than its original weight. So, if you live skating, you can't get anything better than this right now.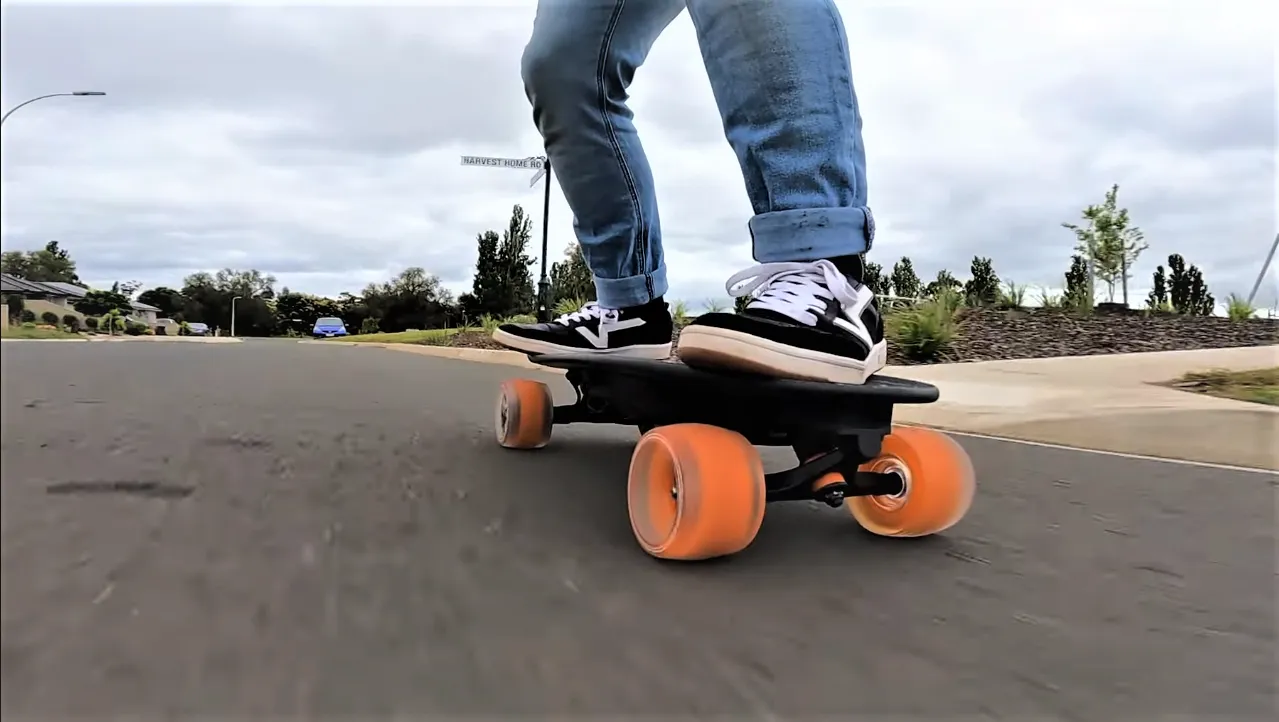 2) Max Load Carriage in Small Ride:
Regarding load carriage, the WowGo Mini S2 surprises with its rock-solid frame, wheels, and other components. It has a total weight of at most 15 lbs, but the weight it can handle and carry without making the riders feel it is around 100 kg.
So, the WowGo Mini 2s weight in kg is around 6 kg, and it carries 16 times its original weight, which is impressive.
3) Beautiful Design and Multiple Colors:
It has a simple but beautiful design, and you can easily place your feet without indulging yourself in a mess. Moreover, it is available in multiple colors, and you can pick the one you like the most. The color schemes are vibrant, funky, and super attractive, and the manufacturer catches the feel of fun a skater requires.
4) Powerful Motors with Fast Charging Option:
It has a dual-motor system with incredible power, and by combining them both, you get more than 450 watts which is suitable for a skateboard. You can charge it within 2.5 hours, saving time to contact you more on the fun side. The placement of motors is so easy, and you can do it yourself anytime. You can remove them to carry the skateboard super easily.
5) Ideal Range with Fast Speed:
What is the range of WowGo Mini 2s? It is good, and you get a coverage of 25 km with a faster speed. It takes you to 25 km on one charge. The rate goes up 24.8 mph, which is even incredible. So, the WowGo Mini 2s motor power deserves applause for all possible reasons. I became a fan of its speed and long-range coverage.
6) Low-priced and Valuable:
It is a low-priced scoreboard for the said specs and features. You can have it for less than 500 bucks, and all the appliances with batteries and motors will also be added to the package. It provides you with great value for the money you spend. The WowGo Mini 2S electric skateboard is an excellent option for fun lovers and riding buffs.
7) Remote Control for Comfortable Usage:
It gets you a bright and beautiful handheld remote control that helps you supervise the functions of this skateboard. With this one, you can easily manage the consumption of battery, speed, and other features to get the best out of your skating experience. It is an excellent deal for those who want a quality skateboard without compromising style, colors, and versatility.
What is the Price of WowGo Mini 2S?
The price range of theWowGo Mini 2S varies between 460 to 560 dollars. The shift in price depends on the color you choose the power backup you need, and other components. However, it is undoubtedly a great deal for skaters to get something this extraordinary within a reasonable budget.
How heavy is the WowGo Mini 2S?
It is light but very lightweight. The total weight of its body with batteries on is around 6 kg. So, you can carry it anywhere super easily. It makes things nifty satisfied with its comfortable removal of motors for even easier carriage.
Is WowGo Mini S2 worth it?
It is way more than worth it because of its worldly features. The funky colors and high-quality parts make it an alluring choice for many. If you love skating and want to improve your skills to the next level, you need something reliable and robust enough to hold your weight seamlessly, and that's what the WowGo Mini S2 can do for you.
Wrap Up
I hope you have enjoyed this
WowGo Mini 2S
electric skateboard review. I added all the details with facts. It is a compact size skateboard loaded with heavenly features. It is reliable and robust enough to carry an enormous weight of up to 100 kg. You can take it anywhere because of its sleek and lightweight design. The making of this skateboard tells the story of the dedication and efforts the manufacturer has put into it.