Electric bikes have revolutionized the way we commute and explore, providing an eco-friendly and efficient mode of transportation. The Heybike Mars stands out in the market with its impressive speed, range, and practical blend. In this Heybike Mars electric bike review, you can have the key features and specifications of the Heybike Mars. It includes its compatibility with different rider heights and weights.
In addition to that, this article will be highlighting the battery's endurance and efficiency. Furthermore, read on and explore the bike's practicality and convenience, examining its folding dimensions, manual, and charging instructions. Considering price, specifications, and value, this review can help determine if the Heybike Mars electric bike suits your needs.
Heybike Mars Electric Bike Features
As a Class 2 e-bike, Heybike Mars electric bike max range offers a range of up to 48 miles with pedal assist. It ensures you can embark on longer journeys without worrying about running out of power.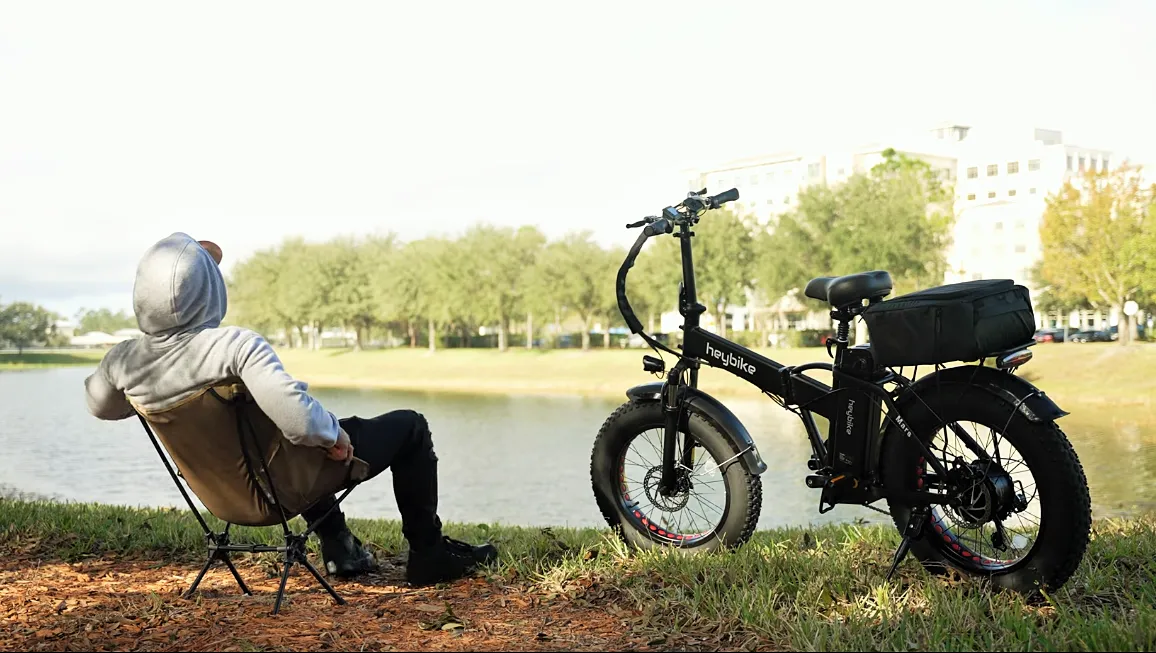 Equipped with a powerful 500W brushless gear motor, the Heybike Mars effortlessly propels you forward. Its 20″ x 4″ fat tires provide excellent stability and traction, allowing you to conquer various terrains easily.
| Featured Values | Tested Values |
| --- | --- |
| e-bike Class | Class 2 |
| Range | 48 Miles(Pedal assist) |
| Hub Motor | 500W Brushless |
| Charging Time | 6-7 hours |
| Battery | 48V 12.5Ah Lithium |
| Tires | 20″ x 4″ Fat Tire |
| IP level | IPX4 |
| MAX Payload Capacity | 300-330 lbs |
| MAX Load for Rear Rack | 100 lbs |
| Weight | 80.5 lbs |
The bike is powered by a reliable 48V 12.5Ah lithium battery, which offers a charging time of 6-7 hours. You can conveniently transport your belongings with a maximum payload capacity of 300-330 lbs. Moreover, it also comes with a rear rack that can carry up to 100 lbs.
With an IPX4 rating, it can withstand water splashes and light rain. The e-bike measures 176×61×133 cm, and Heybike Mars folded dimensions are 94×38×74 cm. Weighing in at 80.5 lbs (36.5 kg), the e-bike itself is 66 lbs (30 kg), while the battery weighs 9.35 lbs (4.24 kg). With these impressive Heybike Mars electric bike specs, the e-bike offers a powerful and versatile riding experience.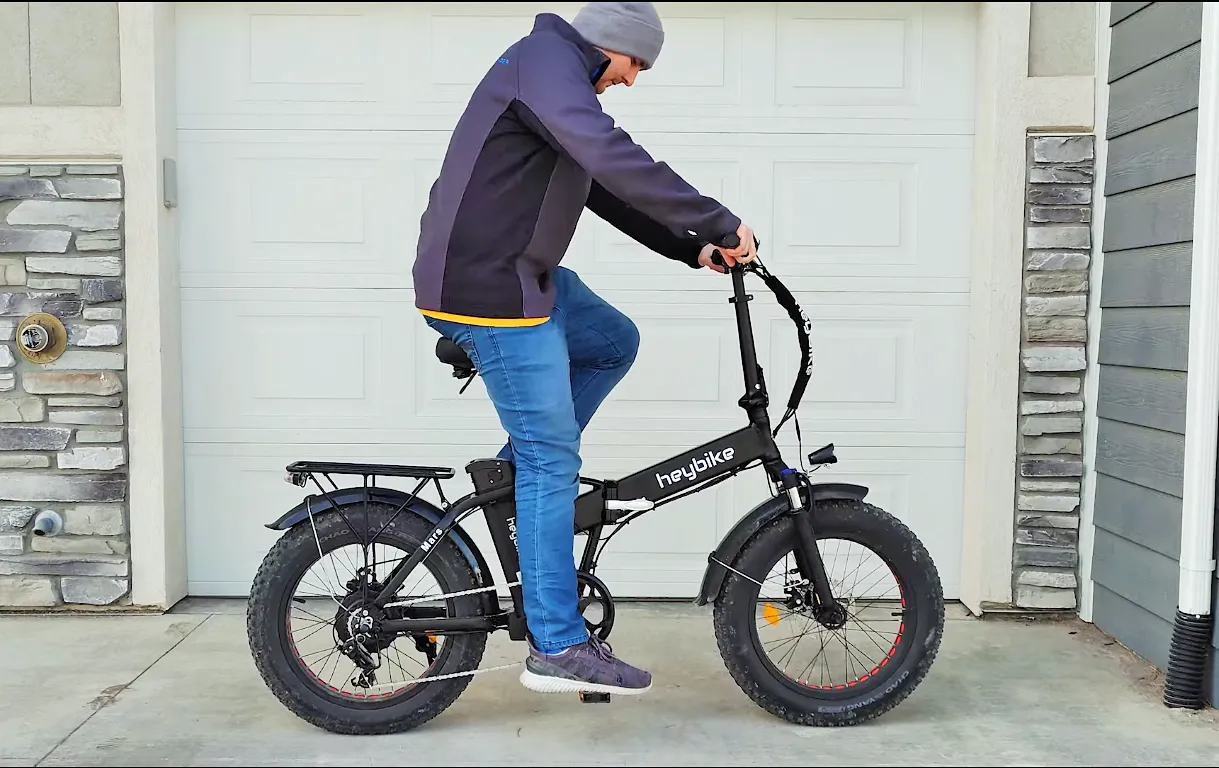 Performance and Range
Heybike Mars electric bike top speed of 20 mph provides a thrilling ride that will have you zipping through city streets. The power and acceleration are impressive, providing a smooth and exhilarating experience.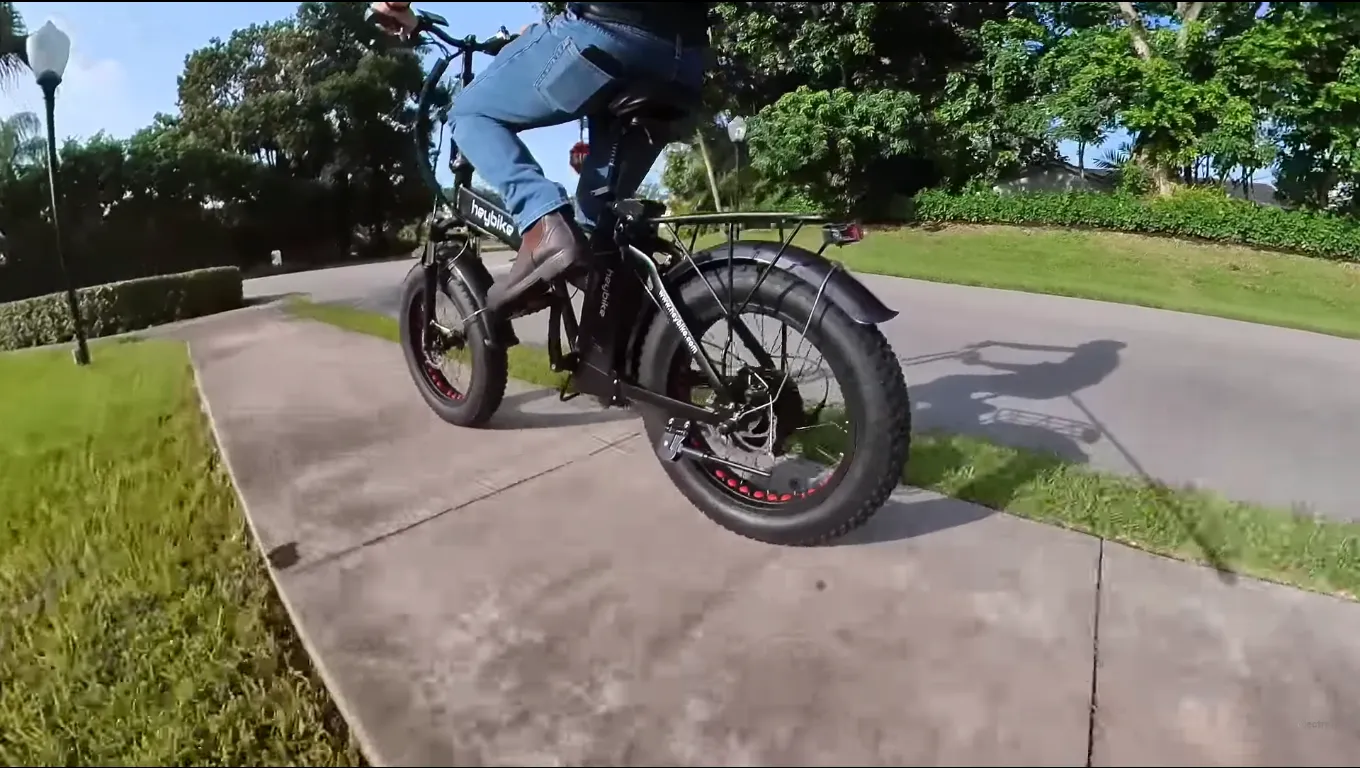 But what truly sets the Heybike Mars apart is its remarkable max range of 48 miles. The battery's endurance and efficiency ensure you can enjoy a full day of riding without any range anxiety.
Charging Mars is a breeze, thanks to the manual's straightforward Heybike Mars electric bike charging instructions. Plug it in and let it charge overnight, and you'll be ready to hit the road again in no time.
Perfect Height and Weight Compatibility
When picking a Heybike e-bike, look for the Heybike Mars electric bike rider's height and weight compatibility. Starting with rider height and weight compatibility, this bike is advertised to fit individuals ranging from 5'3″ to 6'3″.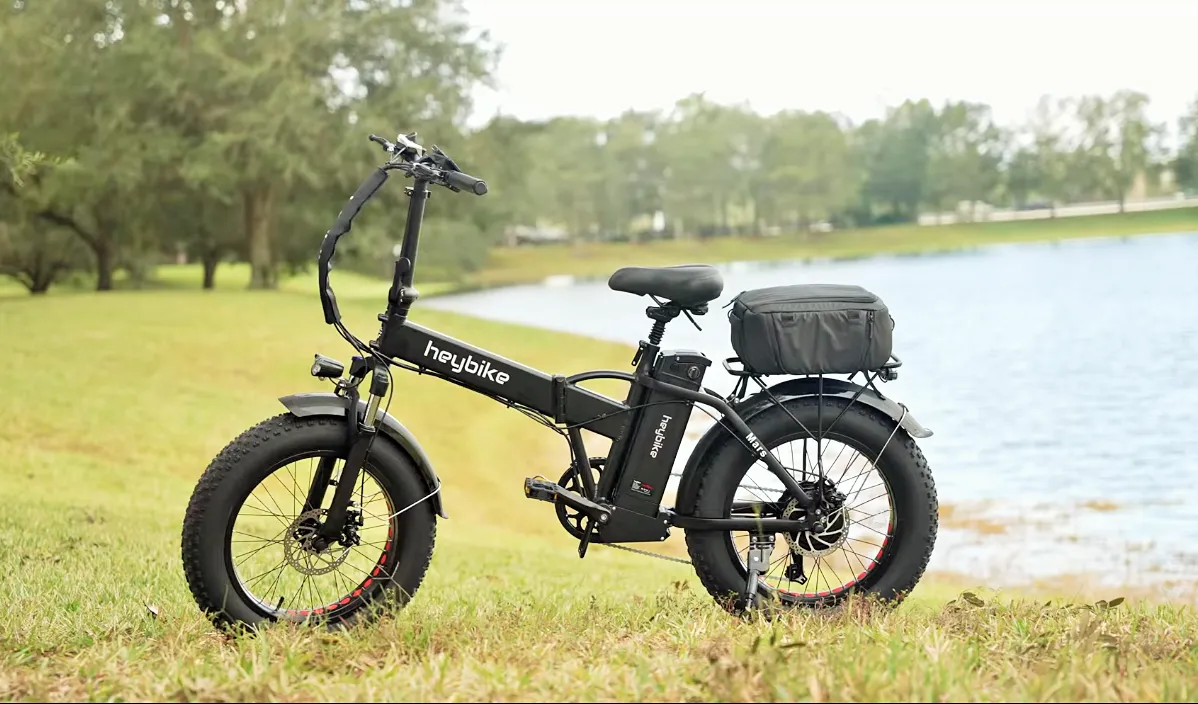 Because I stand at 5'8″, I must say it fits me perfectly. I didn't encounter any real issues while riding it, and the adjustable seat and handlebars allowed me to find the optimal riding position.
Additionally, the Heybike Mars electric bike comes with a comprehensive Heybike Mars electric bike manual that guides you through the setup and operation of the bike.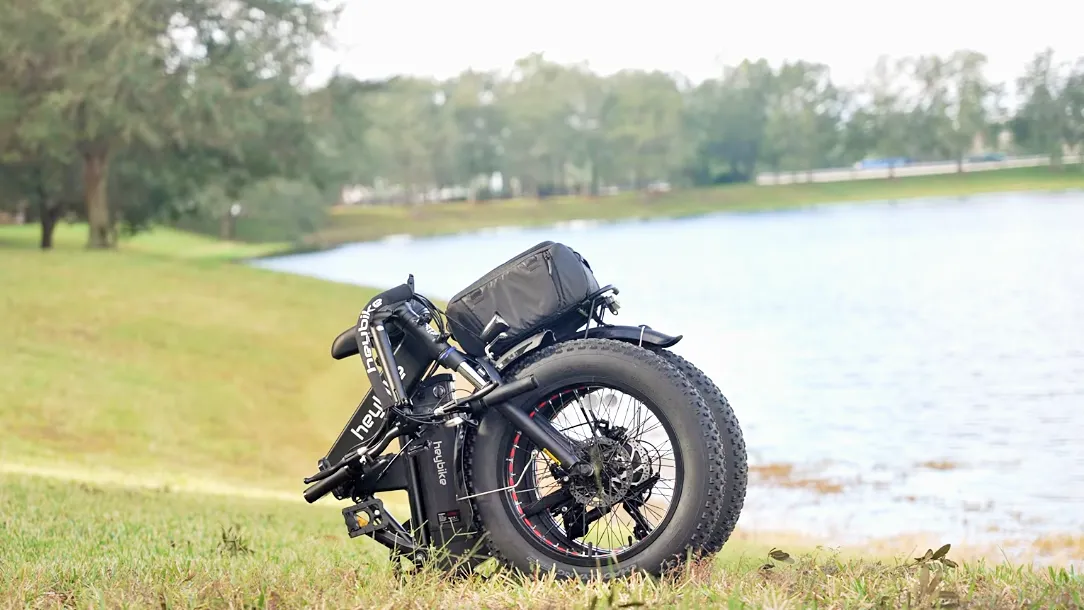 It provides clear instructions on adjusting various components, such as the seat height and handlebar position. It provides a comfortable riding experience for riders of different sizes.
One notable feature of the Heybike Mars is its impressive weight capacity. It holds riders in the 300–330-pound range which accommodates a wide range of body types. This robust construction provides confidence and stability, even for heavier riders.
How much does a Heybike Mars cost?
It is an affordable and versatile electric bike designed for urban commuting and recreational use. The Heybike Mars electric bike price is almost $849.
How long does the Mars bike battery take to charge?
The Heybike Mars electric bike battery typically takes 4 to 6 hours to charge fully.
Does Heybike Mars have a throttle?
Yes, the Heybike Mars does have a throttle. It allows riders to accelerate without pedaling and can provide speeds of up to 20 mph.
Conclusion
After doing Heybike Mars electric bike review, I find out it offers an exceptional blend of speed, range, and practicality. With a top speed of 20 mph and a maximum range of 48 miles, it provides an exhilarating and worry-free riding experience.
The powerful 500W motor and 20″ x 4″ fat tires ensure excellent performance and stability on various terrains. The bike's compatibility with the rider's heights and weights allows for a comfortable and personalized riding experience.
Its reliable battery, simple charging instructions, and impressive weight capacity make it a versatile and reliable choice for eco-friendly commuting and exploring.