For the people looking for the honest Varla Eagle One V2.0 Off-Road Electric Scooter review, I have some good news for you. A month ago, I got a call from my buddy as he bought this unique electric scooter.
Boom! That was the moment I thought of reviewing this amazing scooter. This review covers everything from the high-power motor to the long-lasting battery. Let's look at what this electric scooter offers.
Varla Eagle One V2.0 Specifications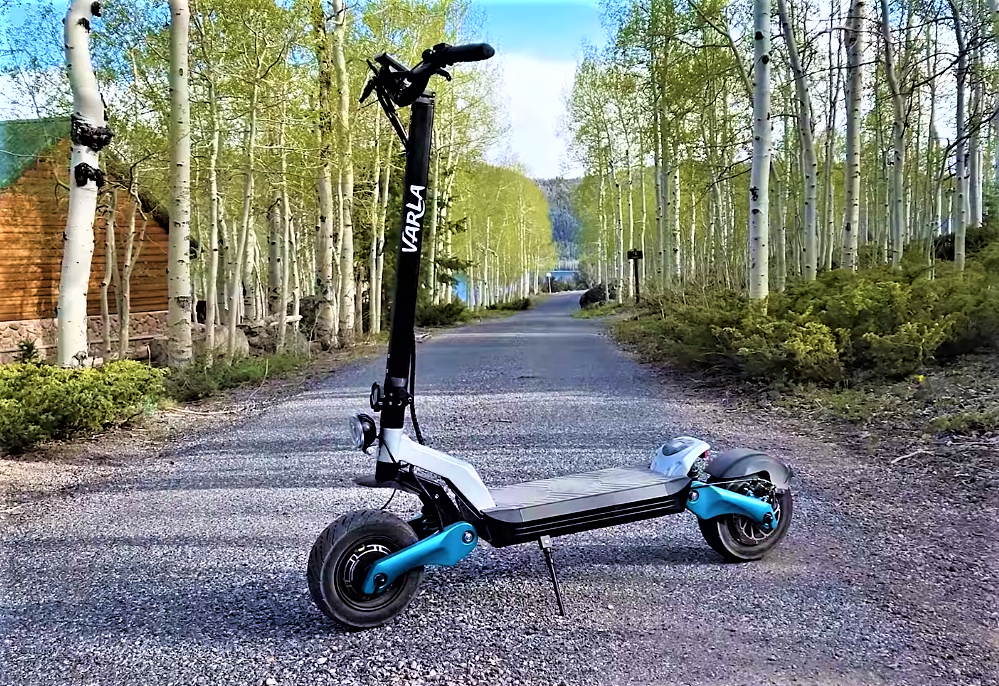 | Specification | Tested Values |
| --- | --- |
| Motor  | 1000W X 2 Dual hub motor |
| Range  | Up to 42 miles |
| Top Speed  | Up to 40mph when fully charged |
| Display  | 3.5-inch LCD Display |
| Brakes  | Dual hydraulic brake + ABS |
| Tires  | 10 X 3.5 in pneumatic tires |
| Charging Time  | 9-10h (single charger) / 5-6h (two Chargers) |
| Weight  | 82 lbs. |
| Waterproof Rating  | IP54 |
| Climbing Angle  | 30+ degrees |
| Charger  | 2A charger |
| Payload  | Max. 330lbs recommended 265 lbs. |
| Frame Material  | 6061 aluminum alloy |
| Light  | Front white LED light/ rear red LED light |
| Recommend Height  | 4'5" to 6'11" |
Detailed Specifications
Your Coupon Code: ROE (Avail $60 Off All The Varla Scooters)
Features of Varla Eagle One V2.0 Off-Road Electric Scooter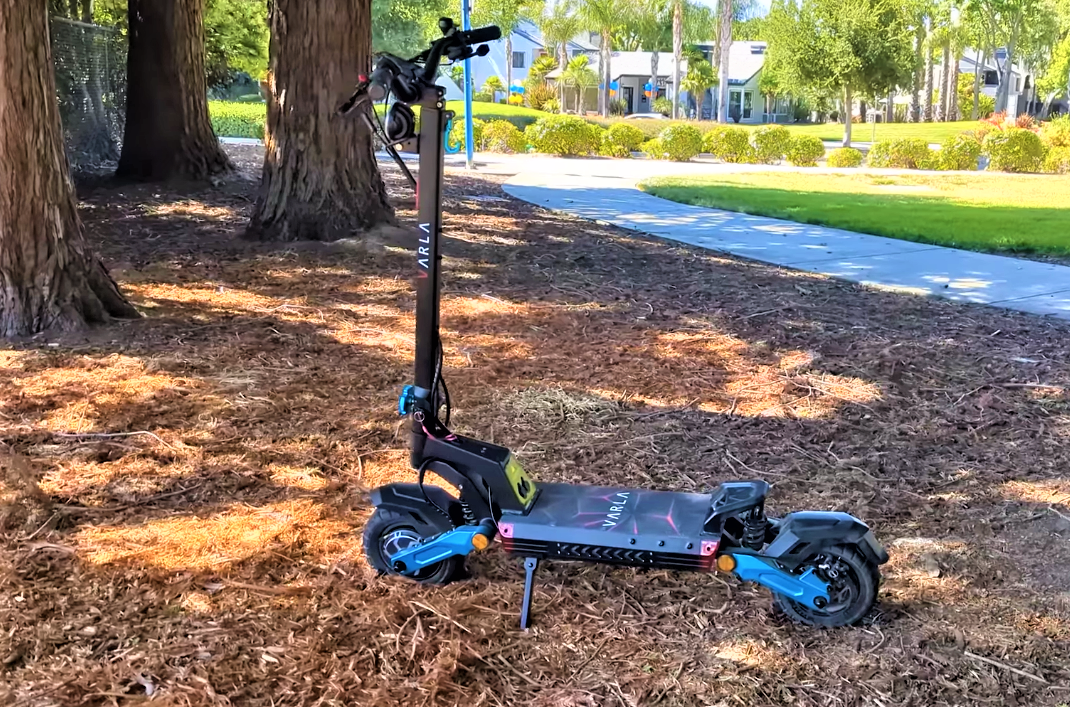 It's been over a month since I tested the Varla Eagle One. I have to complain about this amazing electric scooter. I love multiple features, but its motor power of 1000W x 2 is the best thing in an electric scooter.
I can take it off-road while mountaineering and never had any problem with it. Multiple other features, such as its amazing battery life and top speed, have made it travel at 40mph on a scooter.
Complete detail about the amazing features of Varla Eagle 2.0 are;
Dual 1000W Powerful Motor:
The unleashing raw power of Varla Eagle One v2.0 dual 1000W motor is one of their electric scooter's best and most notable features. It has a dual 1000W front and rear hub motor, perfect power of 52V, and a 20.2Ah lithium-ion battery. You will enjoy Varla's motor power if you are used to riding electric scooters.
The best thing about this electric scooter is that it can easily accommodate heavy-weight riders. You can still ride this electric scooter easily if you weigh over 150 kg. The motor power allows the electric scooter to go at full speed. There is a dual 1000W hub motor that makes your riding experience powerful. You can enjoy a smooth and effortless ride with the help of this electric scooter.
Varla Eagle One V2.0 Top Speed Km/H:
Another center of attraction for Varla Eagle is the top speed and climbing ability. You can get a maximum speed of 40mph with the electric scooter. It has the perfect design for thrill seekers and people who want an exhilarating ride. If you are a good off-road e-electric scooter, you will love to take the electric scooter off-road and enjoy the biking trails at 40mph.
Charging your electric scooter completely, you can even drag the top speed. Still, the motor power of the electric scooter has to be intact. Along with the amazing top speed, there is another commendable feature of the electric scooter: the climbing angle.
I could take it to the mountains easily, and the climbing angle of the electric scooter was more than 30 degrees. The amazing climbing angle makes the electric scooter suitable for tackling steep hills and all other challenging terrains.
Varla Eagle One V2.0 Battery Life:
The battery is also one of the best features of the electric scooter. It has a 52V/20.8Ah lithium-ion battery. It provides the best range of battery that ranges up to 42 miles on a single charge. You can easily travel long distances without needing to worry about the battery.
The Impressive Acceleration and Range of Varla Eagle One V2.0 will make you love this e-electric scooter. If you want to take the electric scooter to work, college, or university, you can take it easily, no matter how far it is. You can also take the e-electric scooter to run errands and enjoy the scenic ride by staying close to nature. The scooter has a long battery life, and the battery quality is also pretty sustainable.
Safe and Smooth Braking:
Safety is one of the best features you must be looking for in your e-electric scooter. You can trust Eagle V2.0 for your safety as the electric scooter has dual hydraulic brakes. These brakes ensure reliable and smooth stopping power.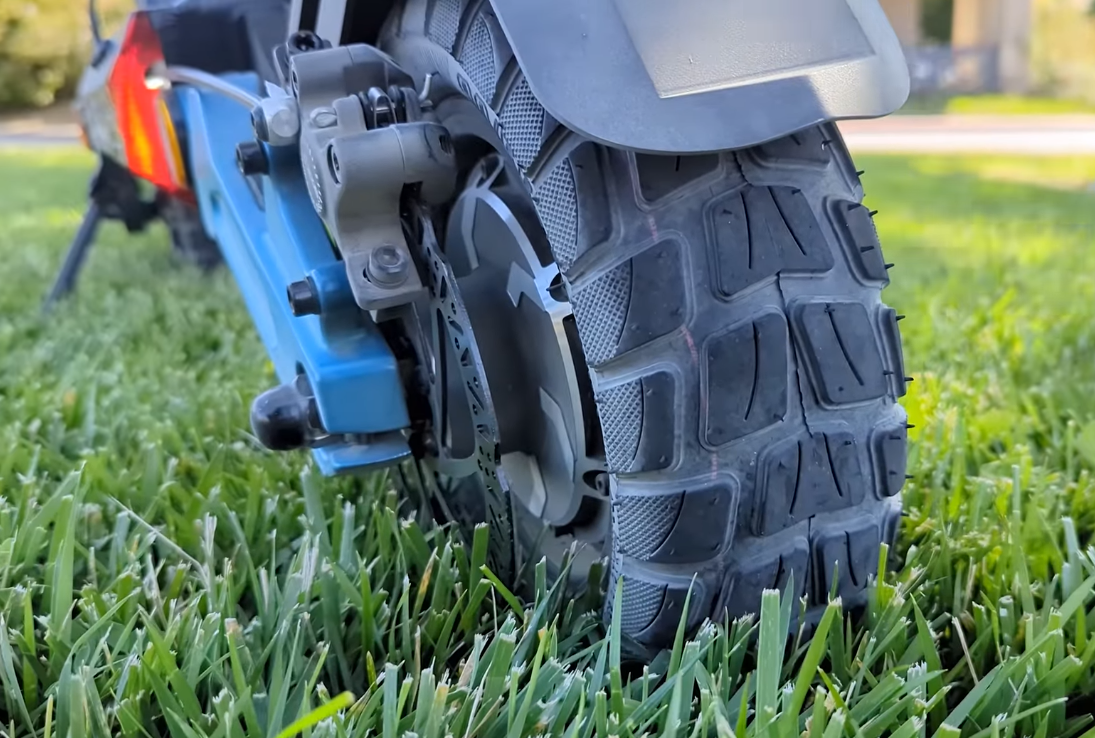 The electric scooter also provides peace of mind as you can ensure that you are riding on a safe and secure electric scooter, and there is no risk of any accident if you are riding it carefully. These hydraulic brakes are amazing; they help me stop at the right time whenever I push them. There is no delay in the braking system, and you can enjoy a smooth ride.
Display Accessories:
The amazing scooter features a perfect 3.5 inches LCD that provides clear and easy-to-read information on the electric scooter screen. You can check the speed you are going and the maximum speed you can take on the electric scooter. You can also check the screen's battery life and many more features.
I love how the display has the potential to be visible during the day as well. You don't need to worry about looking at the display during the day as the brightness level is well-suited to be visible during the day. Many other accessories, such as front bags, fenders, and hook, make your ride even more convenient.
Easy Storage and Transportations:
You can also fold the electric scooter and take it to several places in your car. If you plan on mountaineering with your friends, you can take the electric scooter in your car trunk and unload it when you reach close to the mountain. Due to the folding clamp design, you can store the electric scooter after use in small spaces. The electric scooter makes the whole thing easy.
Strong and Durable Build Quality:
The electric scooter is a craft made from 6061 aluminum alloy. It tends to withstand any rough terrain, and you can use it daily fearlessly. The electric scooter is designed to take a maximum payload of 330 lbs. It also ensures the perfect stability and durability for riders of different sizes. If you are 4'5″ or 6'11", you can trust the electric scooter to accommodate you.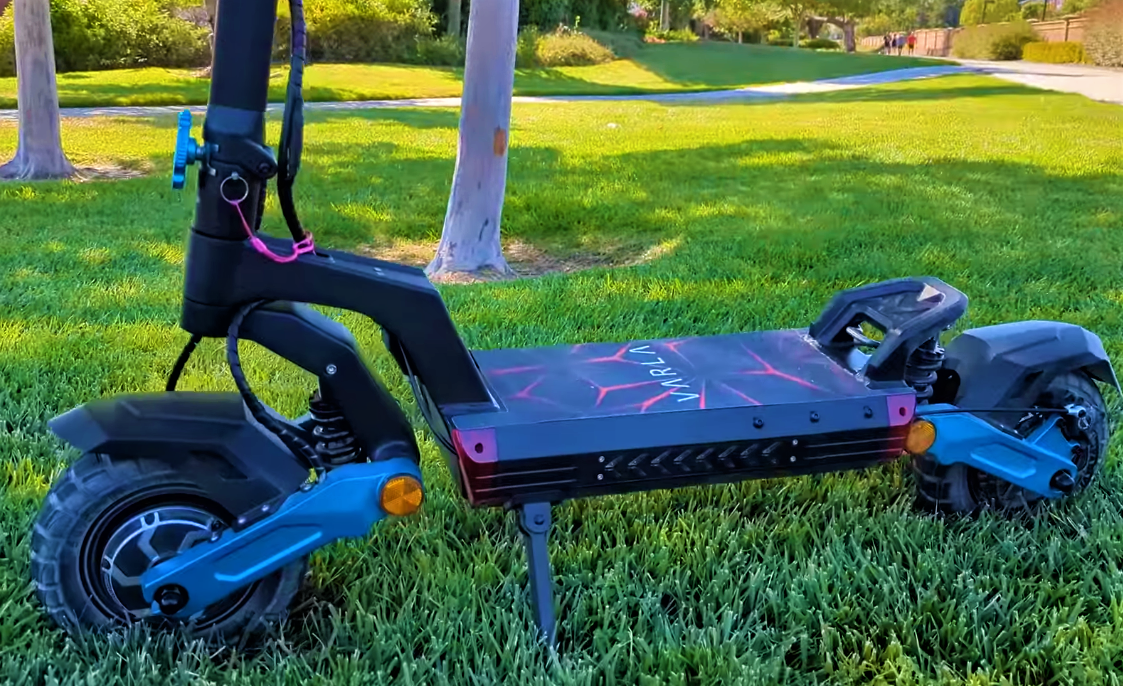 Varla Eagle One P-Settings:
There is a p-setting manual on the setting area of the Varla Eagle one; the P1 stands for the LCD brightness, P2 for speedometer units, and P3 for battery voltage you cannot adjust. The electric scooter comes with a whole manual of settings, and you can read out the p-setting and fix the setting easily.
Varla Eagle One V2.0 Price:
The amazing Varla Eagle One V2.0 will cost you around $1,699. The cost is better compared to many other competitors offering the same features.
Positive
The scooter delivers excellent acceleration.
There is a superior grip and traction.
High weight capacity allows you to carry 330 lbs.
An impressive 52V/20.8Ah battery ensures you can take it on a long ride without pause.
The convenient folding design of the electric scooter makes the whole commute easy.
Negatives
Price of the electric scooter is on high side
The weight and portability could be better
What is the Real Range of The Varla Eagle One V2.0?
The amazing 52V/20.8Ah lithium-ion battery is in the Eagle One V2.0. It allows the electric scooter to travel more than 42 miles easily. It helps in making it perfect and ideal for long-distance riding.
How Long Does Varla Eagle One V2.0 Battery Last?
It takes almost 8 to 9 hours with single charger, then you can take the electric scooter out and take almost 40 to 42 miles easily before you need to charge it again. Remember the miles and the time you need to charge again when you are out with your electric scooter.
What is the Maximum Voltage for Varla Eagle One V2.0?
There is a total range you can take on a Varla Eagle One V2.0. The voltage ranges from 24V to 60V easily. But when the electric scooter comes in, its default voltage is 48V.