Electric skateboards are getting popular. Youngsters use them within the college campus and moving around the neighborhood. You can purchase electric skateboards from several different brands, or you can build your board.
The value of the money is no comparison as far as the difference between a pre-built and DIY electric skateboard. Within your budget, you can get much better parts to build your electric skateboard and personalize that according to your requirements.
Few brands of skateboards encompass a complete upgradability ecosystem. Most of the time, you can't change the battery or ESC from the pre-built skateboards. Only the option is to change the wheel, but that will not make you use your electric skateboard like a pro.
Suppose you have graduated from college and wish to have more speed on your electric skateboard to reach your workplace on time, then will you buy another skateboard with more speed? Well, that will take a lot of money to spend. The better option is to build your electric skateboard and upgrade it when needed.
Additionally, when you build a skateboard, you know how to fix it. You know about its parts and their working. When you have built an electric skateboard, you can replace any part, which is the beauty of DIY electric skateboard parts.
Electric Skateboard Parts List
Now I will give you the knowledge and at least the tip of the iceberg for what you'll need to build your electric skateboard. It is easy to build your skateboard with the following parts.
Mechanical Parts
Electric Motor and Motor Mount
Drive Train Kit
Extra Belt
Electrical Parts
Electric Speed Controller
Battery and Battery Management System
Remote Receiver
Charging Adapter
Wires
Charger Port
Other Parts
Deck
Grip tape
Trucks
Wheels
Bearings
Riser pads
Where to Buy Parts for Electric Skateboard?
The Internet is full of DIY electric skateboard parts. Authenticity goes with reliable websites. You can buy DIY electric skateboard parts from Amazon and Eovan board. These websites are top-rated in providing consumer satisfaction through the best products.
1) Electric Motor and Mount
The most exciting part of the electric skateboard is its motor. The motor decides how fast the skateboard will go. The motor is cylindrical with a silver shaft coming out one end to put a pulley to attach to a belt that will run your wheel eventually. I recommend having Eovan Electric Skateboard 6374 Motors . These motors are top-rated on the website.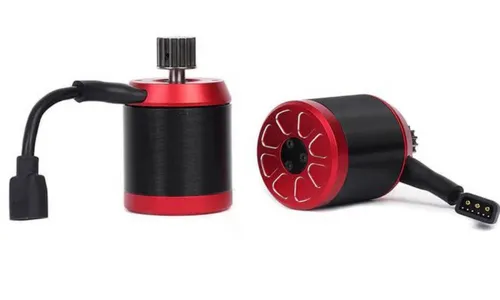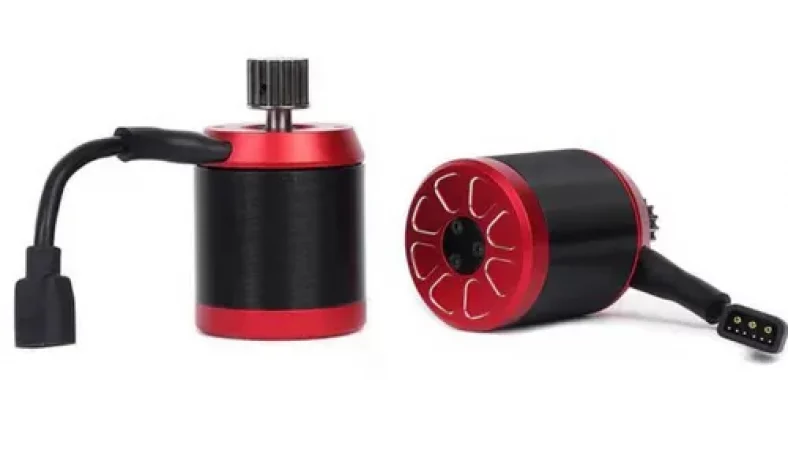 Three-phase wires are coming out the back, and sometimes a sensor wire. It would be best if you also had a motor mount with a clamp. The clamp is made for the truck's caliber because of the shape's nature. It does not slip or slide. You will connect the motor mount with the clamp.
I also suggest buying Eovan Maroon Motor Mount. Then connect the motor mount to the motor with a couple of screws. The motor stays there underneath your board. You need to capture the energy of the moving motor somehow. Usually, you do that by slipping a pulley right over the driveshaft, then taking a belt and running that to another pulley that's on your wheel.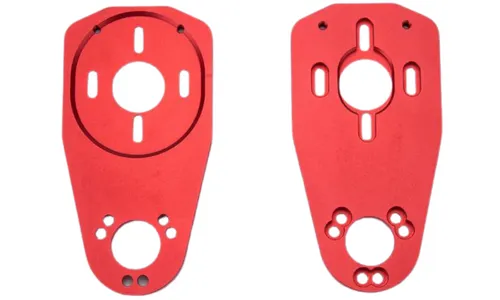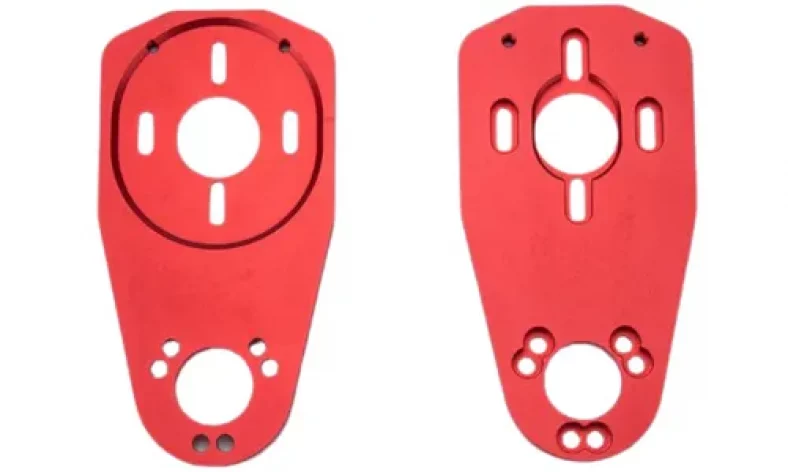 2) Driven Train Kit
The Drive train kit needs to maintain all the parts that combine. The electric skateboard propulsion system is made of 6 elements. Motor pulley, wheel pulley, drive belt, motor, wheel, and battery.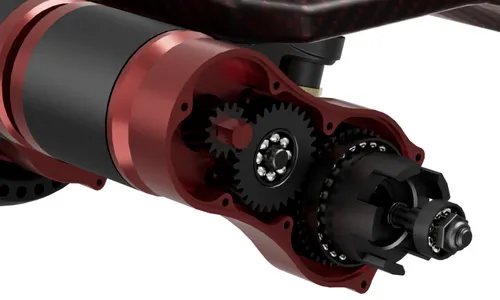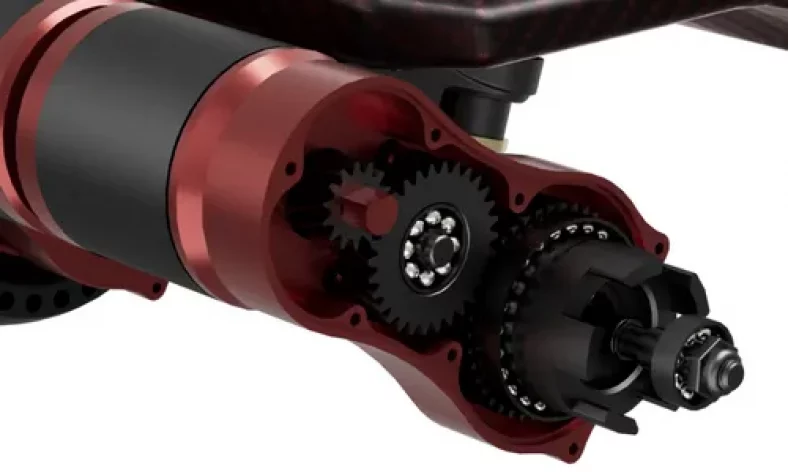 All 6 things work together to get the drive train or the propulsion system working at a speed that is useful to humans. There are 5 variables that you need to decide on to get the results that you want; Gearing reduction ratio, motor KV, battery voltage, wheel diameter, and desired top speed.
You can customize the drive train to get precisely what speed you want. You can buy Eovan Gear Drive Set to achieve the optimal speed on your electric skateboard.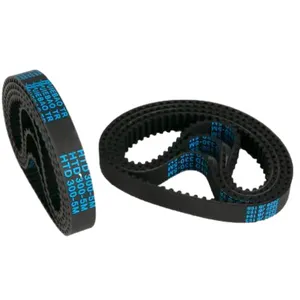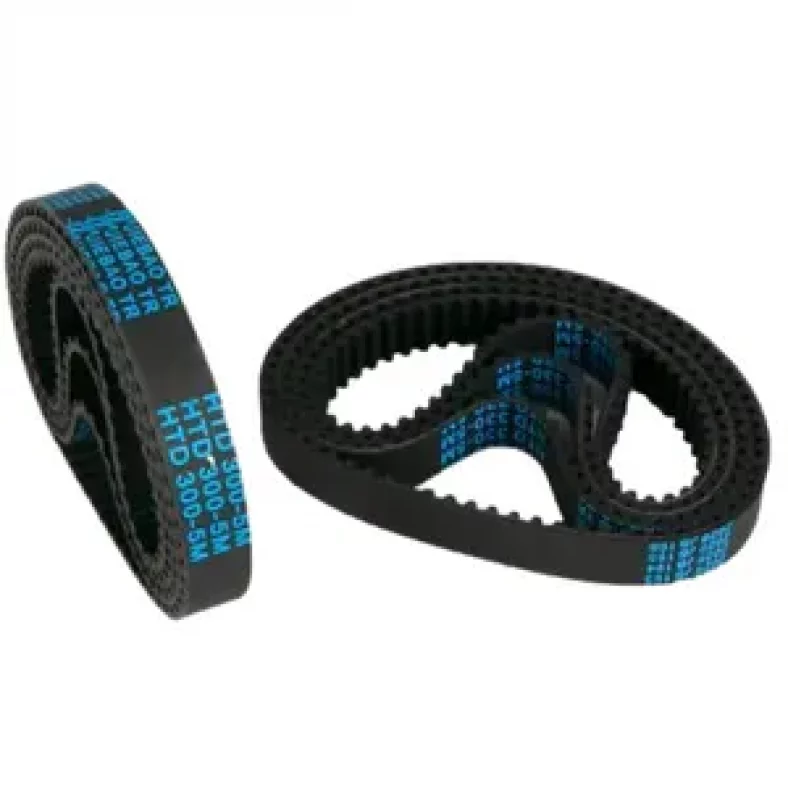 3) Extra Belt
Skateboard becomes functional with its Belts. It would help if you made it tighten from time to time. Sometimes one belt could feel a bit different, tighter, or looser, and you feel like adjusting it. You can replace the belt if you have extra ones in your accessories. You can buy your DIY electric skateboard parts.
4) Electronic Speed Controller
It would help if you had something in between to control how much power goes from your battery to your motor. That is an electronic speed controller. I recommend having Eovan Electric Skateboard Generation II Speed Controller that comes with a remote.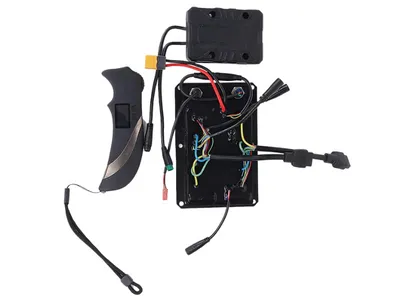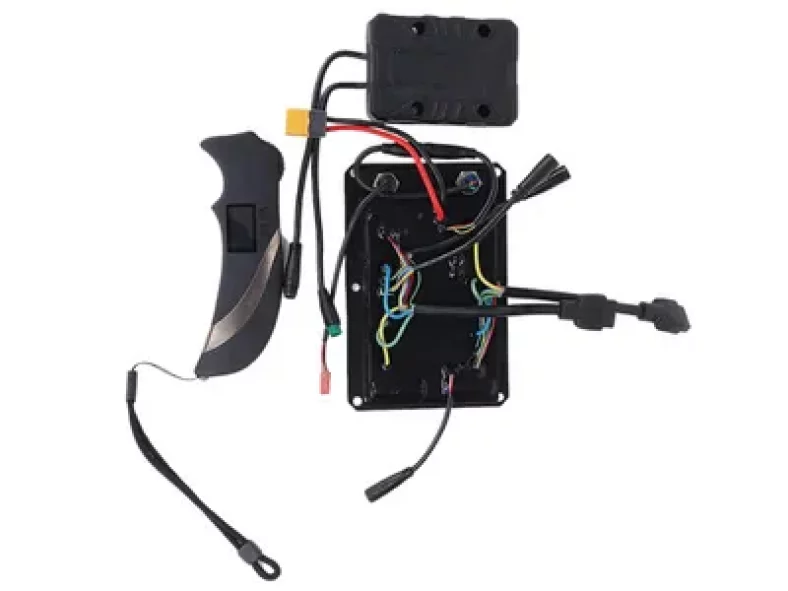 5) Electric Skateboard Battery and BMS
It would help if you had a top-rated battery with enough amperage and voltage to push a person forward. You can take Eovan Electric Skateboard Battery Pack. It has lots of range, and it is a swift battery. It will be connected straight to the motor. This battery pack contains 4800mAh 21700 fat cells that have a considerable capacity. Depending on the motor and other skateboard parts, this can go up to 30 to 60 km.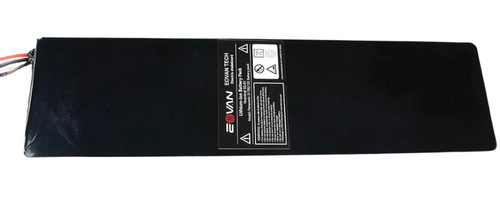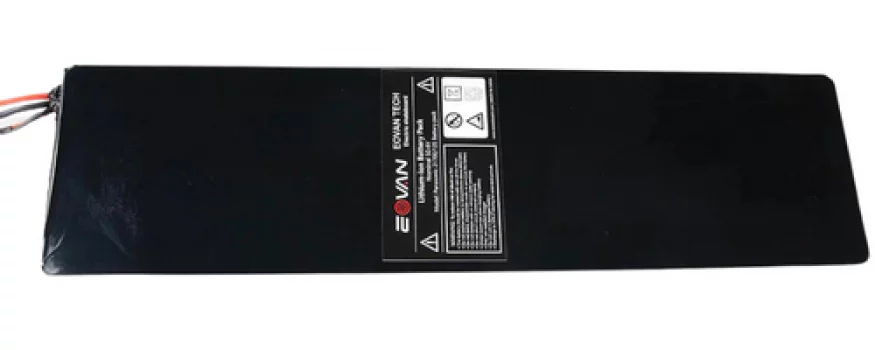 6) Remote Receiver
Remote receivers for the skateboards are good when you need to adjust speed. Some remotes have displays that show notifications. It will show the battery light and inform you when it is dying. Eovan GTS Super Remote is the best thing to buy for your electric skateboard. It has a power button and a setting button. You can move the trim wheel of the remote to accelerate or brake the skateboard.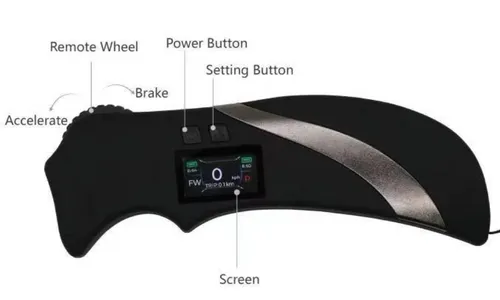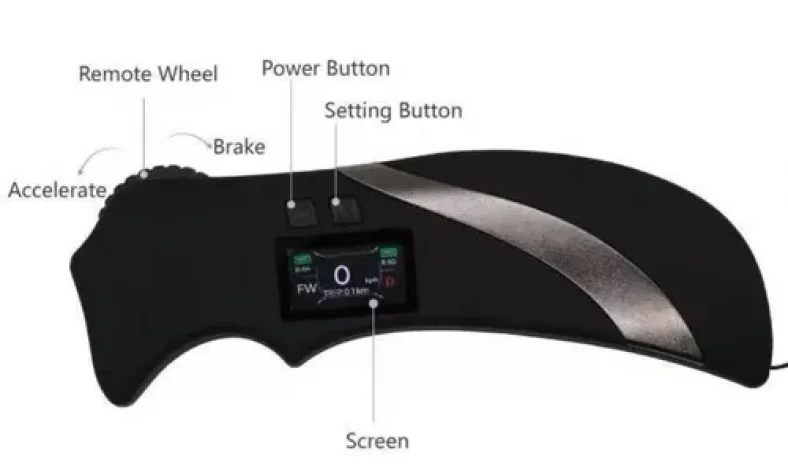 7) Charging Adapter
Eovan Electric Skateboard Fast Charger delivers 50.4V and 5A power to charge your electric skateboard ideally. It needs a 100-240V 50/60 Hz input.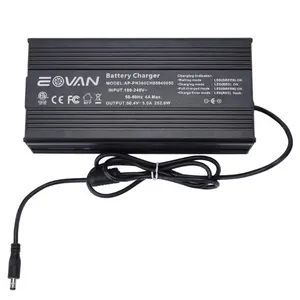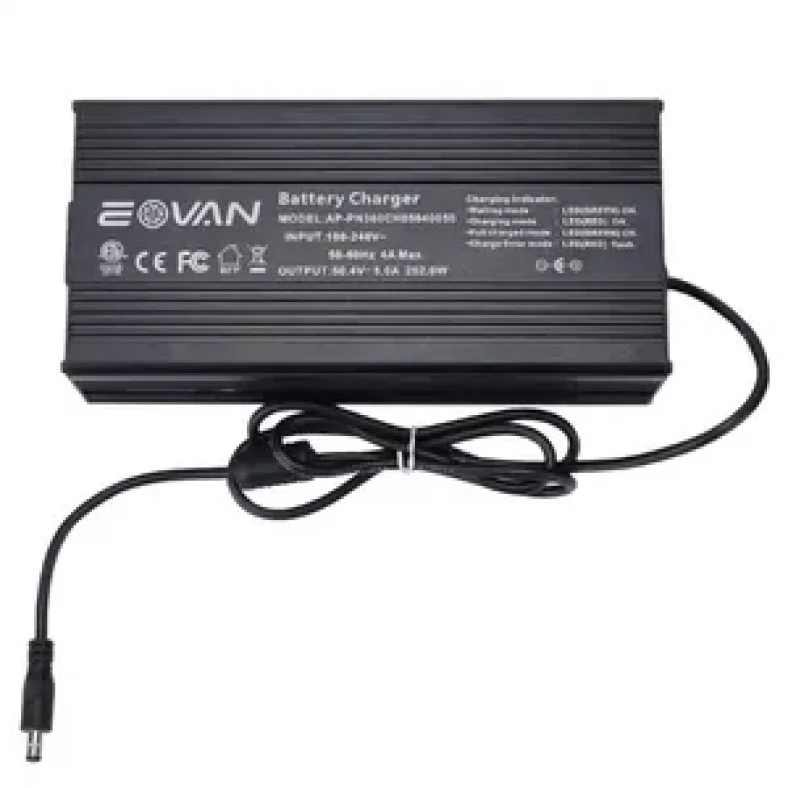 8) Charger Port
You can use WELLSTRONG Skateboard Charger Port Replacement because it is made with high-quality copper core and can be used in all skateboards. It is an easy-to-install charging port that works well for DIY electric skateboards.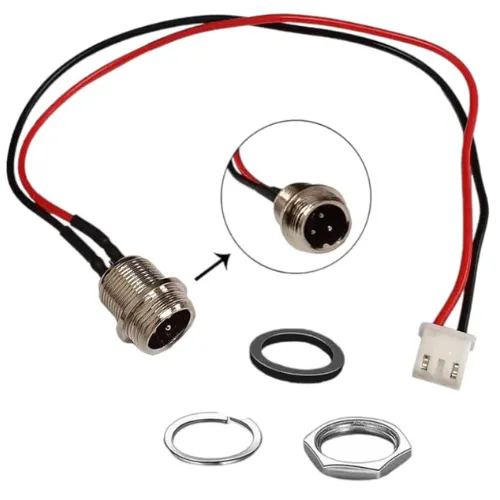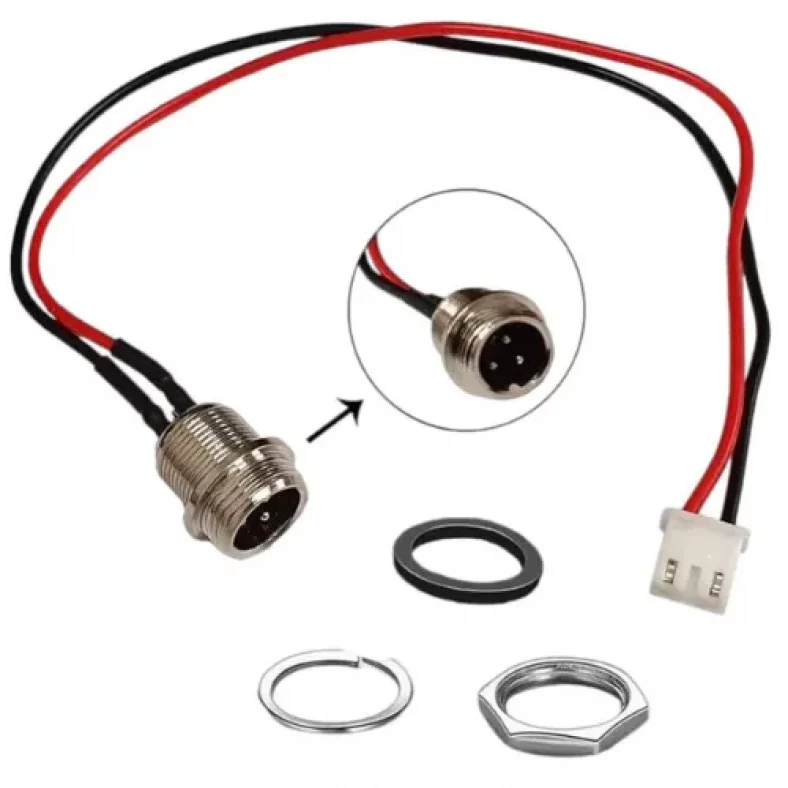 9) Skateboard Deck
For making your electric skateboard, you can build it with an old deck by giving that a new shape and looks. You can use sandpaper for reshaping that in a new cruiser-style deck. Fortunately, you can buy a budget-friendly electric skateboard deck cover, Eovan GTS Carbon Super Electric Skateboard.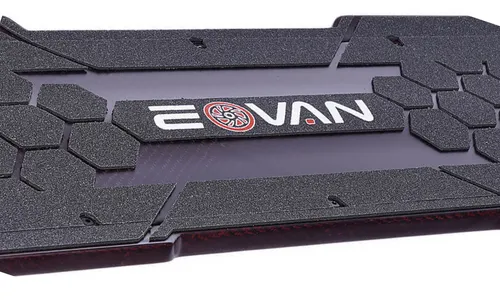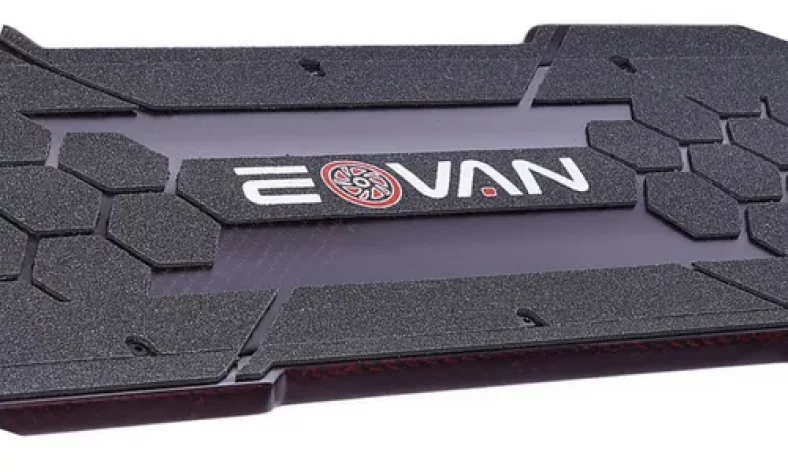 The deck cover can be mounted on a wooden ply deck of your choice. You must use a reliable and sturdy wood that can take your weight load and put you quickly forward.
10) Grip Tape
Eovan Electric Skateboard Grip Tape can be a perfect option to make your skateboard aesthetic. Try to paste it with a lot of care, as there can be bubbles on the curve side of the skateboard. You must gradually paste it from one side to the other. After pasting the grip tape, cut down the extra part from the sides and make them smooth. Finally, make holes the same as on the deck to fix out wheels.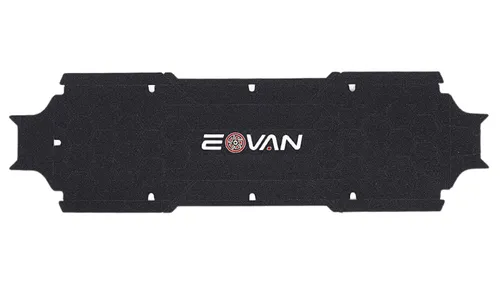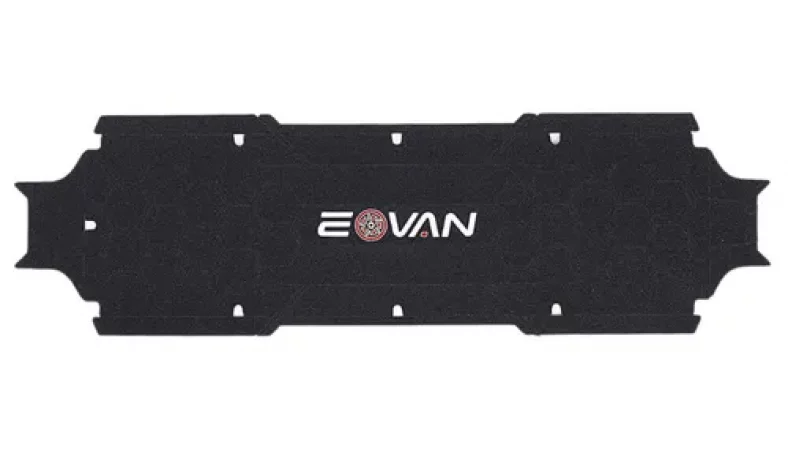 11) Skateboard Wheel
There are 3 main characteristics of skateboard wheels. Hardness, size, and shape. When choosing a wheel for your skateboard, the most vital thing to consider is what kind of skating you want to do. With that in mind, decide the hardness of the wheel.
There are hard wheels and soft wheels. If you want to do tricks on skateboards, then get hard wheels. They are slippery and give you power slide, pivot, and revert tricks. If transportation is your main concern, then go with soft wheels. They are unmatched for fast and smooth commutes across the town.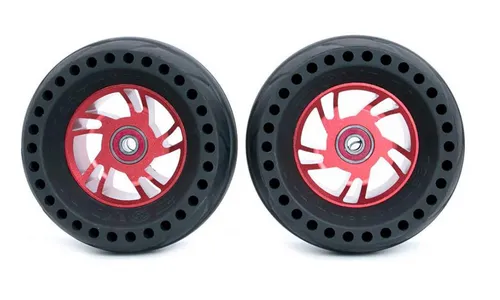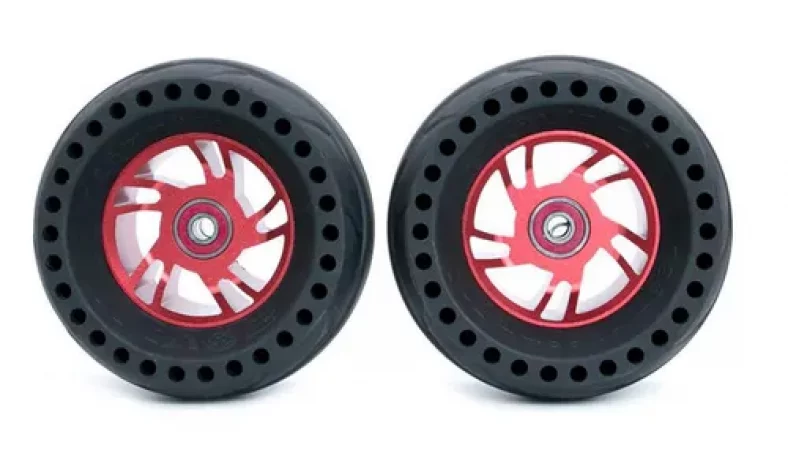 They can handle rough pavement and roll right through debris on the ground. Bigger wheels keep your speed more extended and roll more easily over rough pavement, even with hard wheels. Smaller wheels lose their speed quicker than big wheels.
The wheel's shape depends on the contact patch, lip, and side wall. The wider the contact patch, it will give a firm grip. Here is my recommendation EOVAN GTS super RS125 Airless Rubber Wheels.
12) Electric Skateboard Truck
The electric skateboard truck is the part of the electric skateboard that needs to be connected to the deck with some screws. The truck has a hanger; at both ends of the hanger, there are axles to fix the wheels. Eovan Electric Skateboard Generation II DKP Trucks are more stable and rugged. These trucks have a single-layer base, so it is easy to slide over them.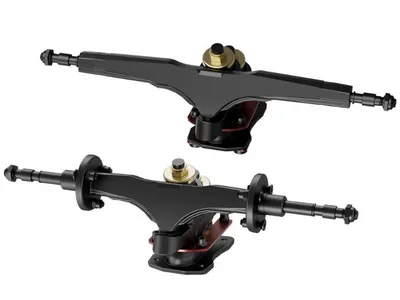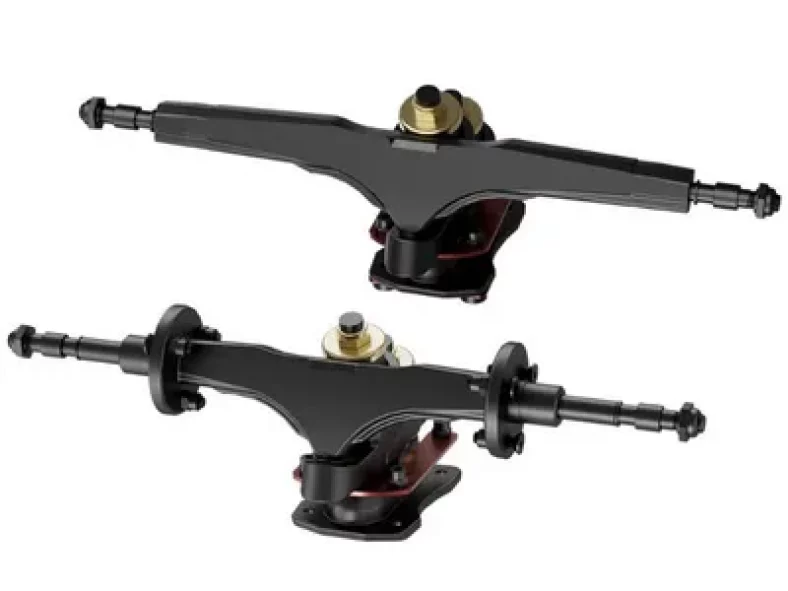 13) Wheel Bearings
The trucks of the skateboard have little washers on there. You can also buy some extra bearings to make an electric skateboard. Bearings keep the wheel tightened. Bearings have outer and inner rings and balls in the raceway. Bones REDS Skateboard Bearings 8 Pack is suitable for DIY electric skateboard parts.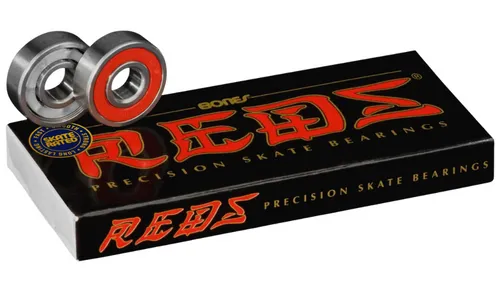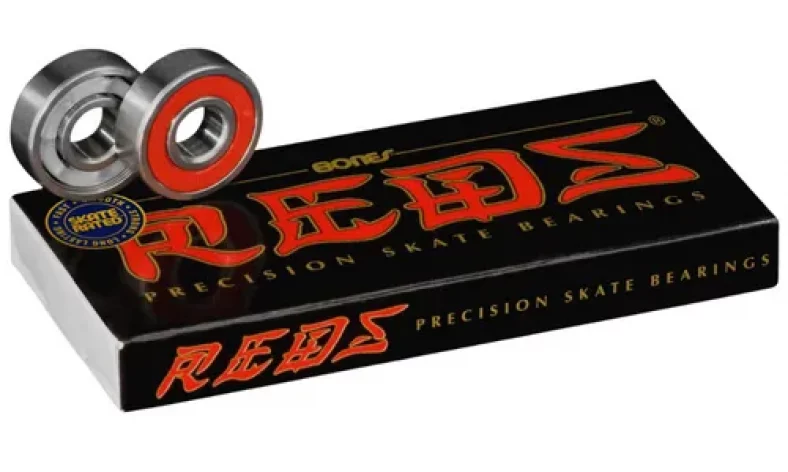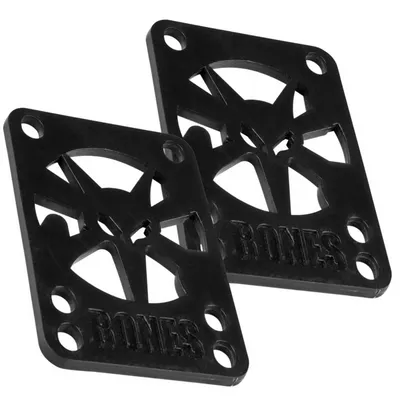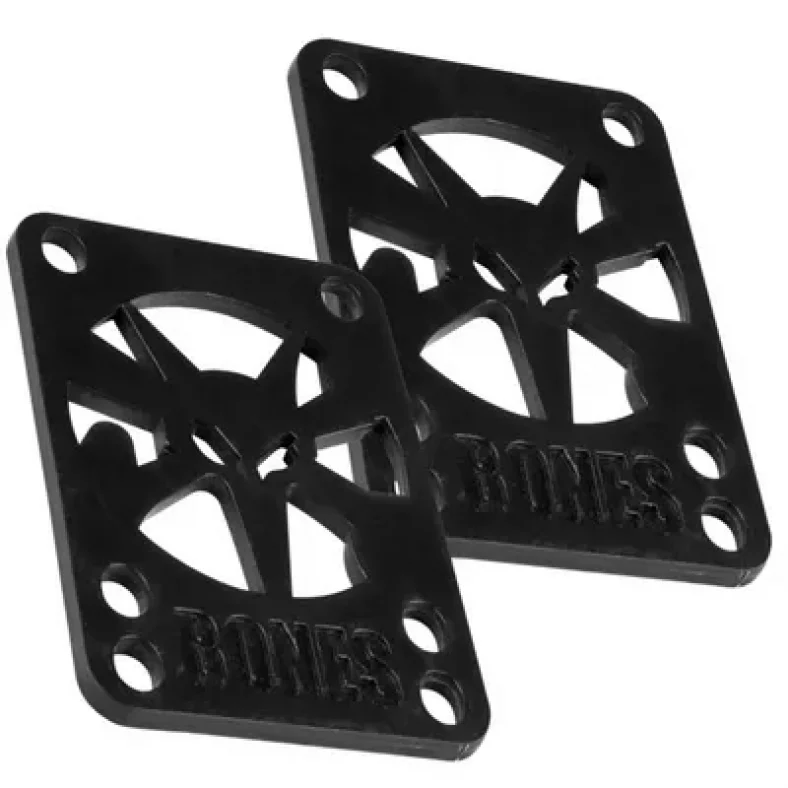 14) Riser Pads
On the skateboard, you have a little area where your wheels tend to touch, and the wheels touch the bottom of the skateboard. They stop you from riding. Riser pads go between your truck and the board. They are supposed to prevent wheel bite. Riser pads are used explicitly for cruiser boards with bigger wheels. You can get sharp turns without getting wheel bites. You can perform different tricks on your skateboard while using Bones Skateboard Riser Pads.
3 Easy Steps:
How to Build Your DIY Electric Skateboard?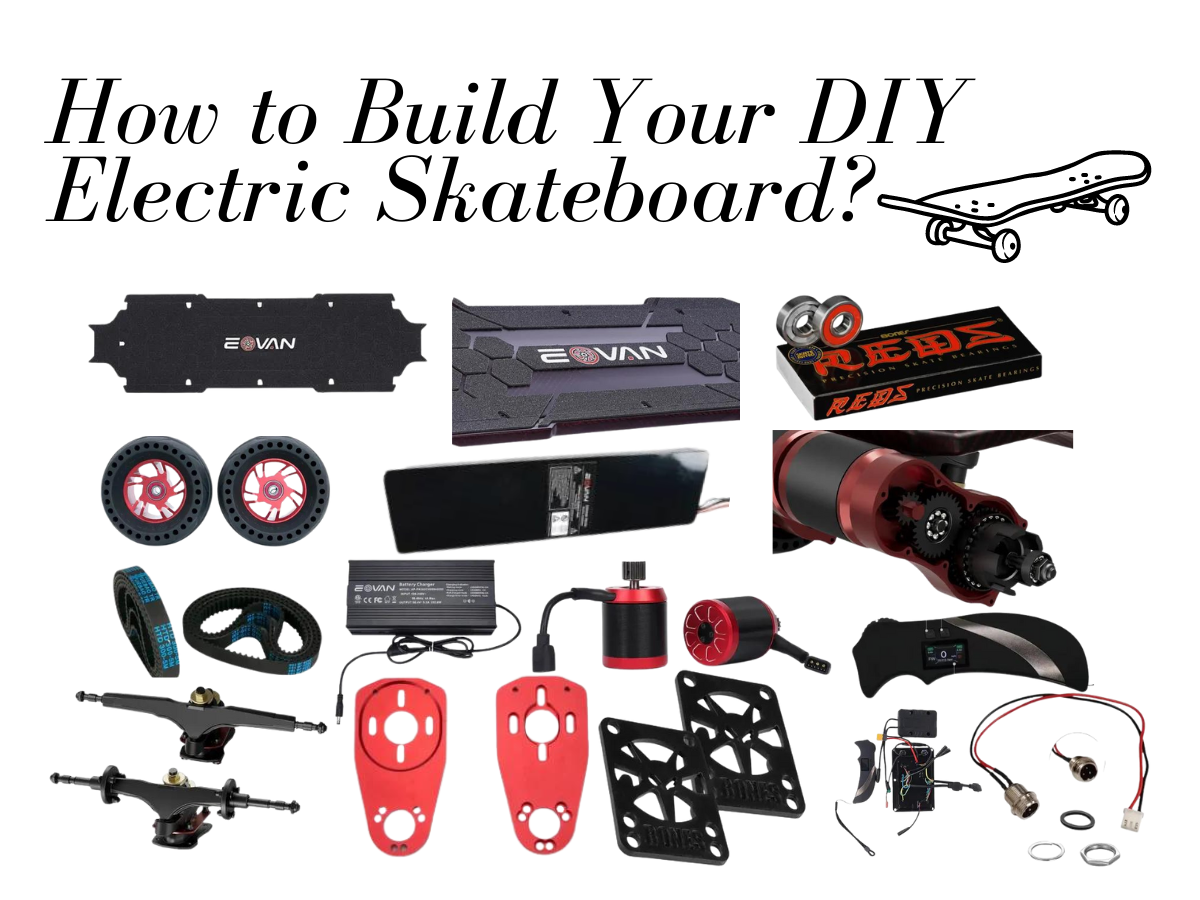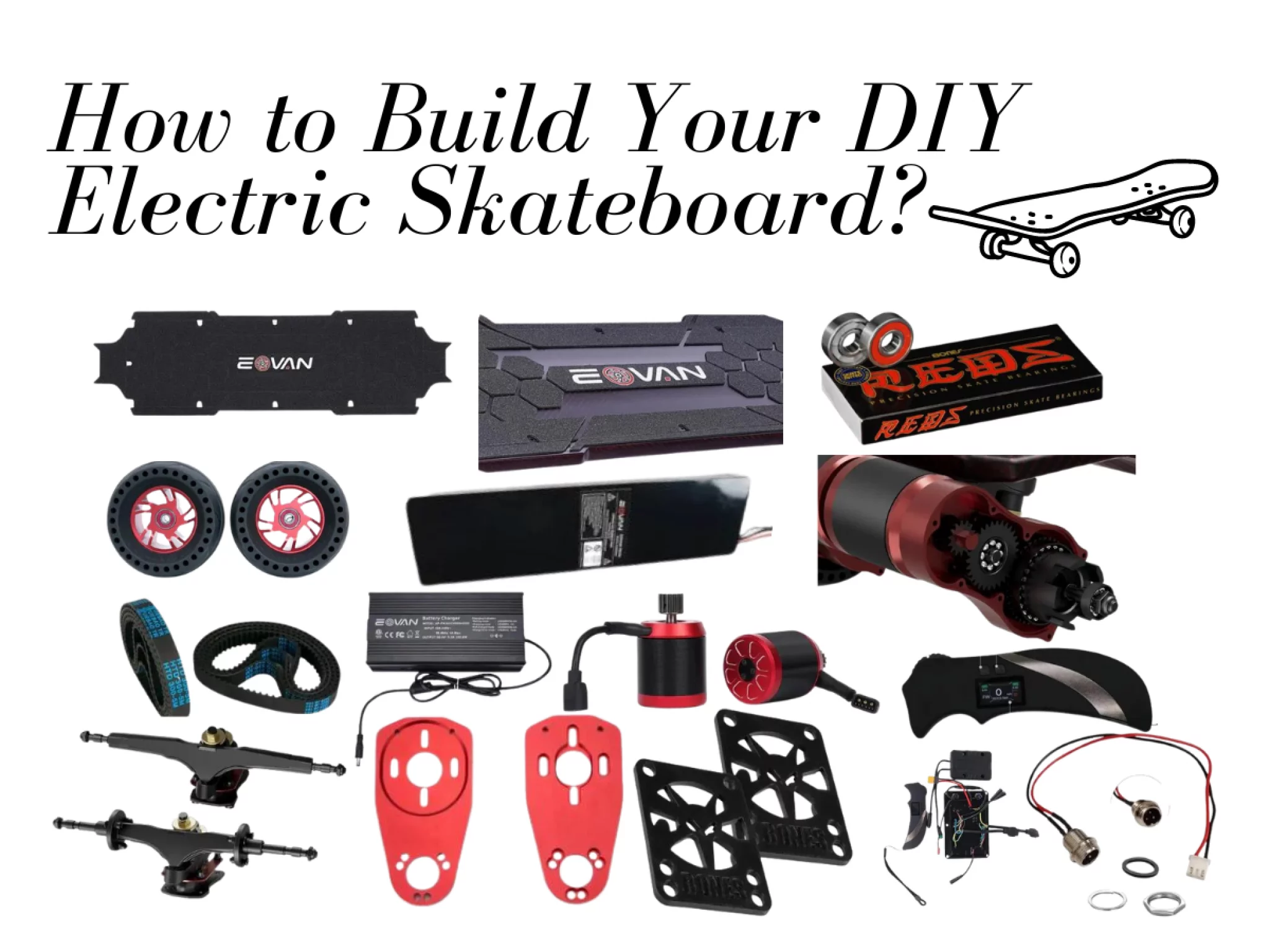 1) Preparing Deck
Your skateboard deck is the first thing to observe. You must consider three things before getting a deck for your electric skateboard. The wheelbase, flexibility, and shape. You can take the wooden piece of 7-ply for the deck in a directional or symmetrical shape.
Kicktail can be made for easy lifting of the board. There must be an appropriate distance between the wheelbase to mount electric components. It also determines how big the battery will be. The thinner the deck or the fewer layers of ply, the more flexible the deck will be.
2) Mount Motor and Battery
The motor mount is essential for every DIY electric skateboard with belt-driven motors. The motor mount helps in mounting the motor on the truck. It gives the ability to move the board forward. It has to hold a lot of weight and can stand with a lot of torque. If your motor mount is not solid, it can mess up many different things.
Slide the motor mount on the truck's axle and tighten the clamp around the truck. Now fix the motor on the mount using the screws. Now fix the belt and attach the wheels. Make sure you have enough room to fix the battery enclosure on the skateboard. You need to make the motor of the skateboard a little closure to the battery, but it should be a manageable distance.
Grab the gasket of the battery and push out all the little screw-hole fillers. Reveal the screw holes and lay down your gasket where you want to install iron the deck. Mark the holes on the deck and drill these holes. Install the battery at the perfect place and tighten the screws. Connect the wires with the motor.
3) Installation of Other Parts
Once the electronic parts are installed, you must add a charging port and other parts to the skateboard. Before attaching the wheel truck, use riser pads for safety. This is the point where you must be satisfied with all the parts installation. If you feel something confusing, then fix it again. Check belts and screws properly.
Finally, your electric skateboard is ready to use. You can customize your board by applying grip tape and stickers. It will look fabulous, and you will enjoy riding on your personalized electric skateboard.
Building an electric skateboard can be a complex process for some untechnical hands. Fixing wires and other electronics inside the skateboard's deck is tricky. Still, if you decide to do so, you can follow the instructions in many videos on the Internet. Once you have done it, it will be a piece of cake for you to replace any part or fix it. Enthusiasts can understand the satisfaction of building something for themselves and their pleasure. Our parts list for DIY electric skateboard can assist you in this regard.