Mobility Scooters are nothing but your disability assistant. These electric devices can make you feel like the king/ queen of the road as they help you to commute anywhere. They are expensive, and not everyone can purchase them. There are health insurance companies that give value to your social life. Medicare programs help old and disabled people to gain their needs.
Can you get a Mobility Scooter through Medicare?
If your doctor prescribes a mobility scooter, you must buy it from a certified, durable medical equipment provider. It can be hectic, but Medicare can pay for those mobility scooters with the accessories like relieving mattresses and cushions. The process is lengthy, and you must wait around 3 months.
Some rules or criteria exist to get or qualify for the free mobility scooter or power wheelchair for seniors or people who need assistive devices to move. First visit to the doctor or medical specialist authorized to recommend that the person needs a mobility scooter.
He will examine if the patient cannot walk smoothly. He will prescribe a mobility scooter to move from one place to another for ease and safety. He will declare that a person is physically or medically unfit to move independently outside or inside the home.
He can't even use a walker to bear his weight and need more assistance or assistive devices. The mobility scooter is safe and easy to use, and you can handle it easily. Medicare has different programs supporting seniors and disabled persons with assistive mobility devices. The mobility scooter and other medical equipment are covered in Medicare part B.
This program covers 80% of the cost of acquiring the mobility scooter; in some cases, they provide it for free. The supplemental Medicare policy covers 80% but if you have the policy. It may cater to the remaining 20%. Unfortunately, that is not covered by standard Medicare. Then you have to pay 20 % if you agree, then contact the local Medicare officer to support the Medicare saving programs.
Some senior citizens can't pay 20%. They can contact the Medicaid officer to show him their inability to pay the remaining amount. Medicair is another insurance program in which the senior citizen doesn't have to pay and can get a mobility scooter.
Types of Mobility Devices Covered by Medicare
Medicare pays for many assisted medical devices after the doctor's recommendation. The process is simple, so anyone can call Medicare and get a mobility scooter. There are manual wheelchairs, power-operated scooters, and power wheelchairs.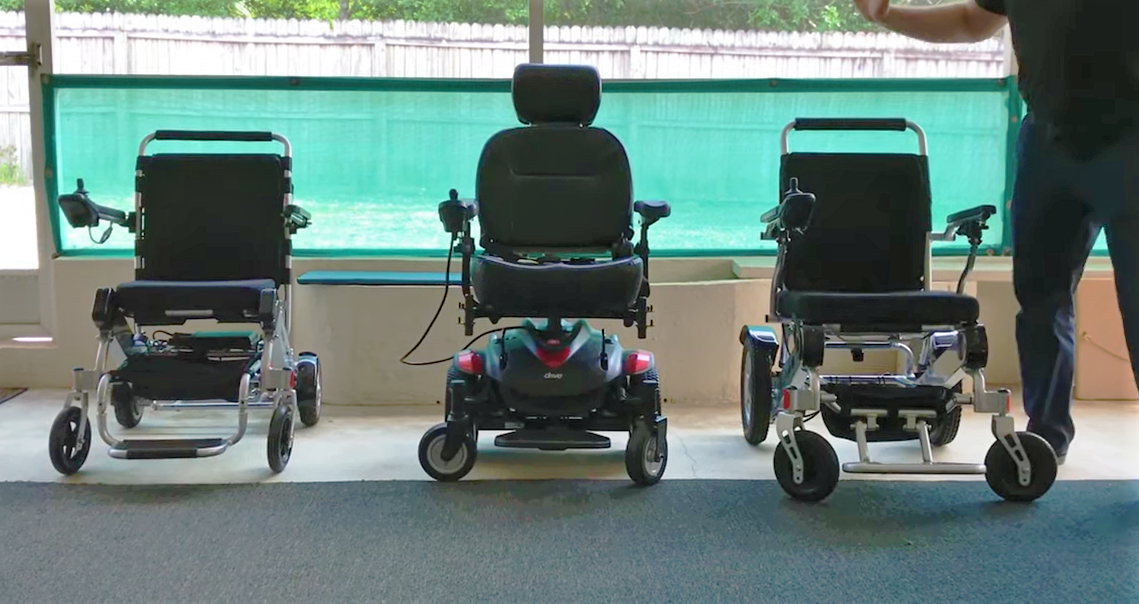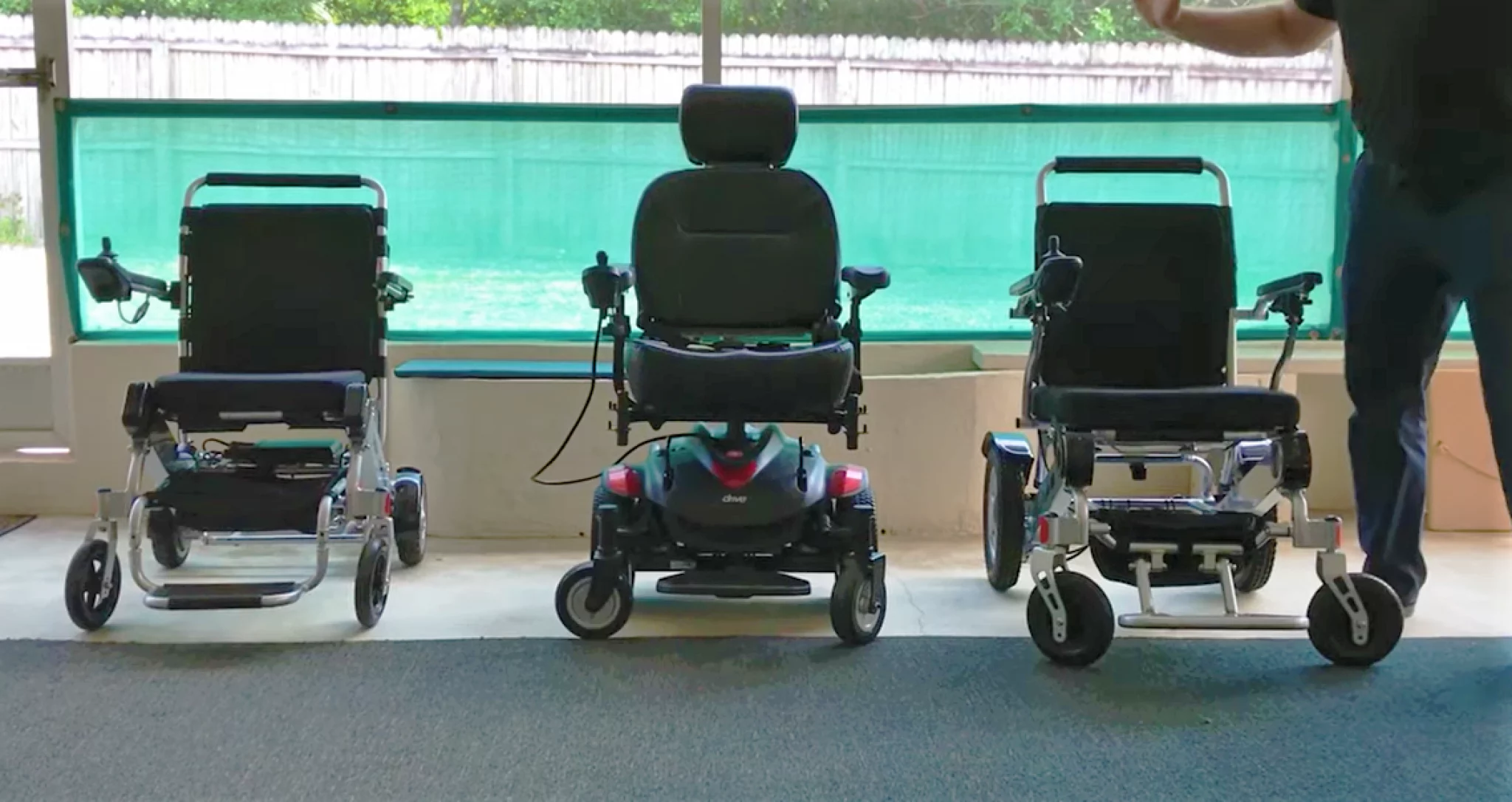 Mobility scooters have handlebars, and power wheelchairs have joysticks to operate. To qualify for mobility scooters, you must be strong enough to sit and control their movements. Power wheelchairs are provided to those who can safely operate them.
Medicare Wheelchair Requirements
You can qualify for the Medicare wheelchair when you pass a test inside the home. There are strict guidelines. You must have a written order, seven-element order, and many other documents showing why you can't use a cane to get inside and around your home.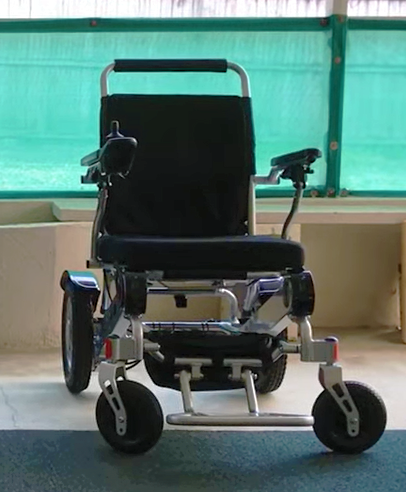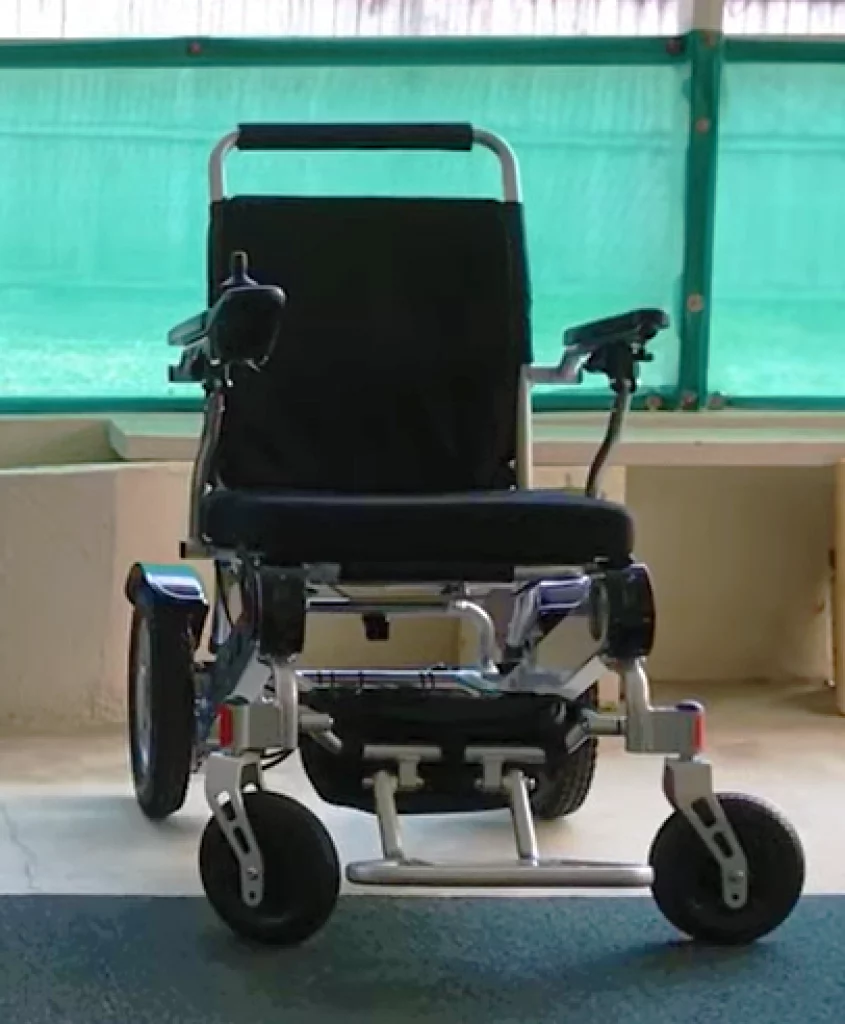 A cane can be used for upper body movement or balance. You need documents telling why a walker can't be used for your daily activities to move inside your home. When you qualify for that, the next step is determining why a manual wheelchair is not working.
This is a 60 to 90 days process for insurance. Medicare does not facilitate users to give convenience. It seeks medical necessity.
Mobility Scooter Prescription
When you need to get a mobility scooter from Medicare, you need to have a special appointment with your Physician to check the medical necessity of a mobility scooter. Many medical conditions can qualify you for mobility scooters with Parkison's disease.
In this disease, the patient's mind cannot control balancing, and a lack of coordination occurs. Due to that, he can feel shakiness or stiffness. The Physician has to document the assessments for a power mobility evaluation.
Arthritis can also get you a mobility scooter prescribed by an Orthopedic. This can be an infection or stiffness of joints that make the body immovable.
Diabetic nephropathy patients must use mobility scooters to cover their commutation. This is a fatal disease for which dialysis is prescribed.
Multiple Sclerosis is a disease in which the immune system attacks the central nervous system. This disease affects the brain and spinal cord, so mobility scooters are suggested to those patients.
Medicare Wheelchair Evaluation Form
The Physician will fill out the evaluation form for the Medicare wheelchair. This form can easily available on internet for download. The first section of the form has Personal information about patients. The medical history section will have primary and secondary diagnoses. There is a need to show the cardiac and respiratory status of the patients.
The home environment is also a part of the evaluation form in which you provide information about your home accessibility for the mobility scooter. It would help if you were informed about your community with transportation, employment, and others.
The Physician must evaluate the patient's sensory processing and communication skills. There is a section for sensation and skin issues. You will provide complete information about our current mobility status.
The Physician will check out your wheelchair skills with its operation and transfer. You will also be checked for wheelchair balancing and ambulation. There is a chart of measurement in which the doctor will fill up different measurements of your body while sitting in a wheelchair.
The patient needs to be evaluated concerning different organ positions like the pelvis, trunk, legs, and foot. Head, neck, hands, and shoulders must also be checked. Then the doctor will give his recommendations for the mobility device.
There is a lengthy questionnaire that needs to be filled out. The doctor can add up additional comments according to the patient history and present status. Finally, this document will send to Medicare with the prior authorization request.
How do I Know if I Qualify for the Mobility Scooter or Wheelchair?
Your Mobility device supplier will get a decision letter from Medicare to provide you wheelchair or mobility scooter. You can get connected with Medicare through this number; 1-800-633-4227.
If Medicare finds any lacking in your information in the evaluation form or if you medically do not need a mobility device, then Medicare rejects your request.
Get your Mobility Scooter
The supplier will evaluate your status and will contact you for delivery. Finally, you will get your mobility scooter at your home, and Medicare will pay for it. You can also get training to operate mobility scooters from the suppliers.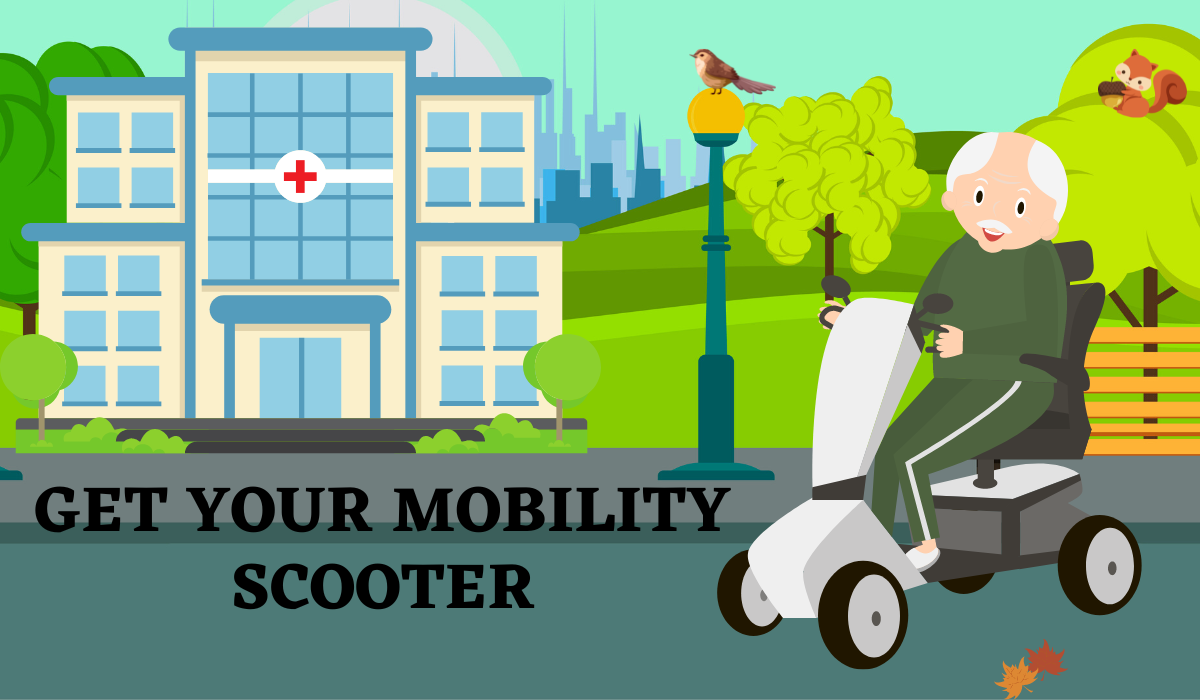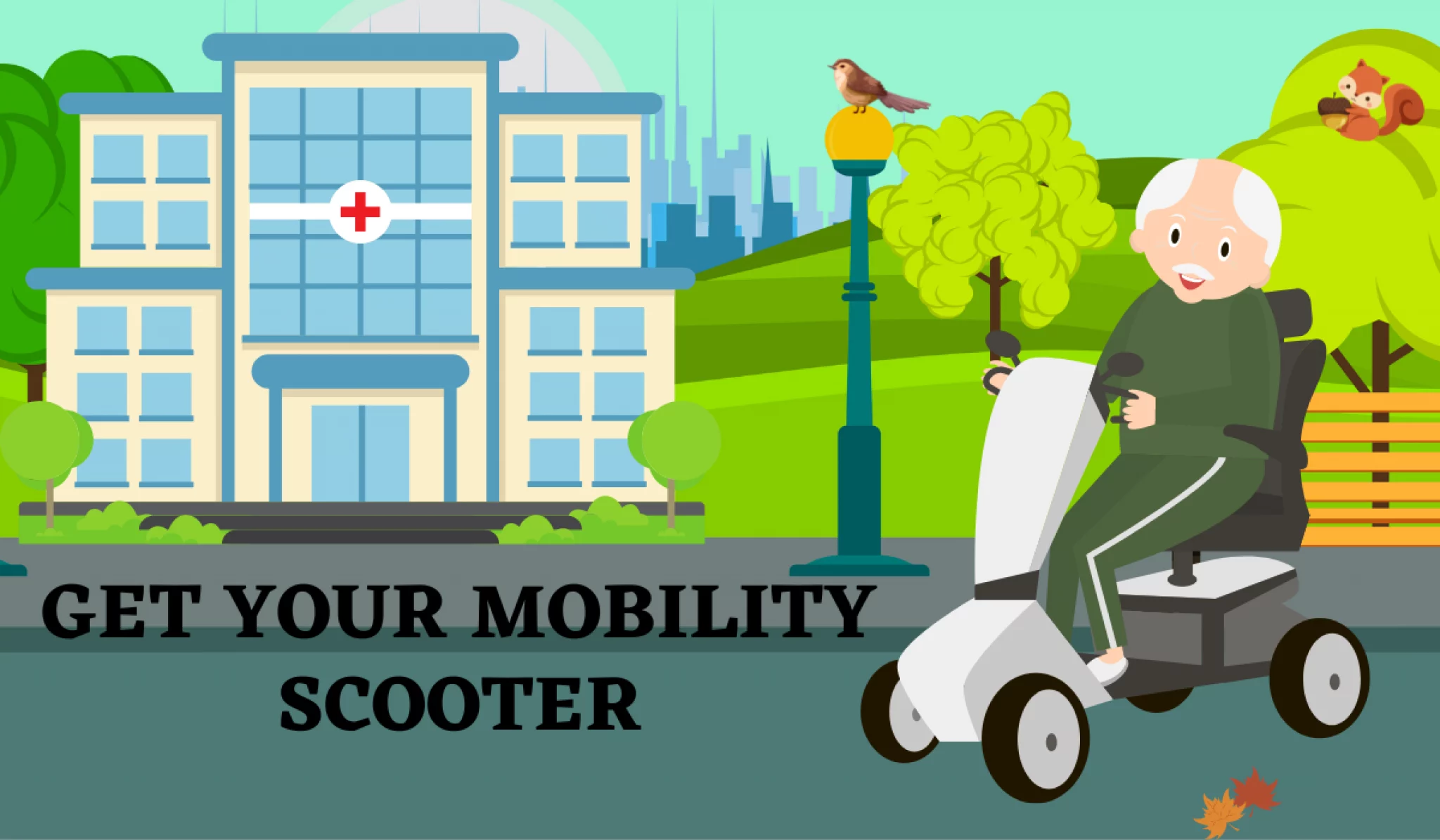 Payment Methods
There are different situations for paying the cost of mobility scooters. However, if you qualify for the mobility device, you will have to pay only 20% cost of the device. Medicare will pay the rest. There are options to buy or rent a mobility device from a qualified person.
It depends on the patient's health and the type of scooter selected. The patient income situation is also being analyzed to get its cost.
4 Lightest Mobility Scooter
Lightest Mobility Scooter Medicare Approved
Here we suggest some lightest mobility scooters Medicare approved.
Spitfire Scout Deluxe 3-Wheel
The Spitfire Scout Deluxe 3-Wheel scooter gives convenient mobility in a colorful and customizable Scooter body. It is compact, lightweight, and easy to assemble into five manageable pieces. The superior value of the scooter makes it ideal for daily use and travel that requires vehicles and transportation.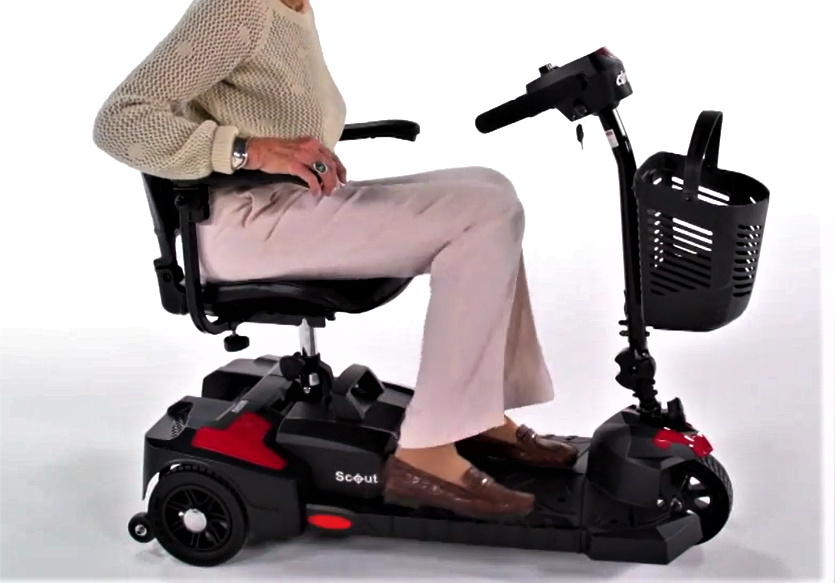 Spitfire Scout 4-Wheel
The four-wheel Scout gives improved stability on rougher outdoor routes. It has a technologically advanced quick-connect battery pack and a delta-shaped steering handle. It is effortless, even with limited strength or dexterity. These features make t perfect for the disabled and older.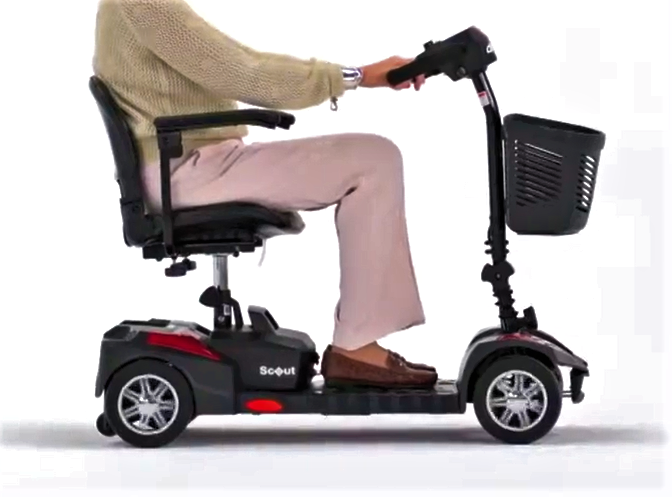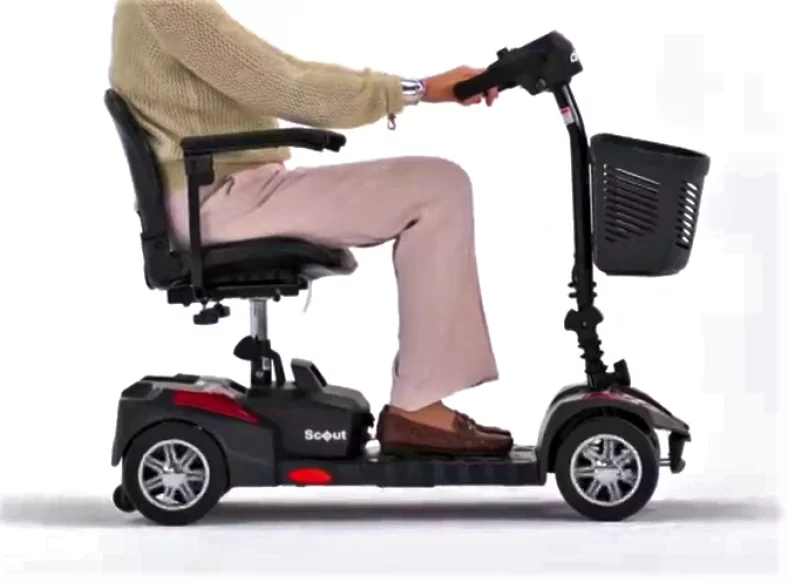 SNAPnGO Electric Travel Mobility Scooter
It is the most lightweight 3-wheel mobility scooter. It can handle 300 pounds weight on it. It is easy to assemble and disassemble. The bicycle saddle and handlebar level charging port are for easy reach. The most comfortable part of the scooter is its maintenance-free honeycomb, never-flat tires.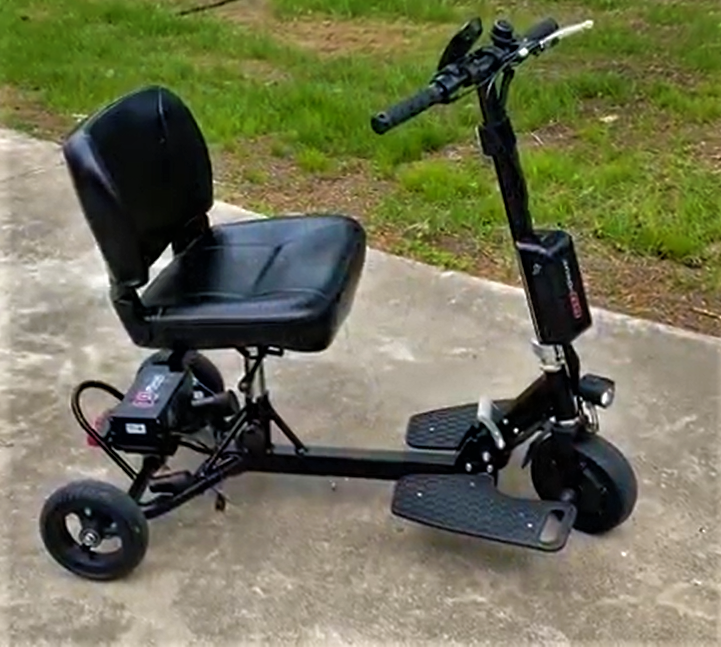 Ewheel EW M34 Scooter
This scooter is portable and has the most extended range. It is the lightest electric mobility scooter. The four-wheel design ensures stability, and the compact size makes it easy to go around. It features a non-slip platform and swivels execution seat with movable armrests. There are easy controls and a larger capacity for all riders.
How often will Medicare pay for a wheelchair?
Medicare pays for wheelchairs after a long process of evaluation. Diagnosing your skills or body imperfection may lead to disapproval of the wheelchair.
Does health insurance cover mobility scooters?
Health insurance covers mobility scooters as Durable Medical Equipment's (DME). This medical insurance can ask you to pay a small amount for your mobility scooter, and the insurance company will pay the rest.
How do you get funding for a mobility scooter?
You can get health insurance for achieving a mobility scooter. Some brands give special offers to the needy and patients. They have different monthly payment plans and discounts.
Do you have to pay road tax on a mobility scooter?
The mobility scooter is free from all taxes. You do not need to bother with the license or number plate too.