Are you a mountain biker and want to know what are Eggbeater pedals on a mountain bike? Eggbeater pedals are renowned for their durability, lightweight design, and superior performance in all conditions.
With several variations of eggbeater pedals, you can find the perfect fit for your riding style. But what makes them unique, and are they compatible with other cleats and shoes? In this eggbeater pedals review, you'll get the answer to these questions and more.
What Are Eggbeater Pedals?
Eggbeater pedals are mountain bike pedals in unique designs and offer the best performance. They are named after their resemblance to an eggbeater, with a circular cage that houses the cleat mechanism. This cleat mechanism engages with the shoe, providing a secure connection between the foot and pedal.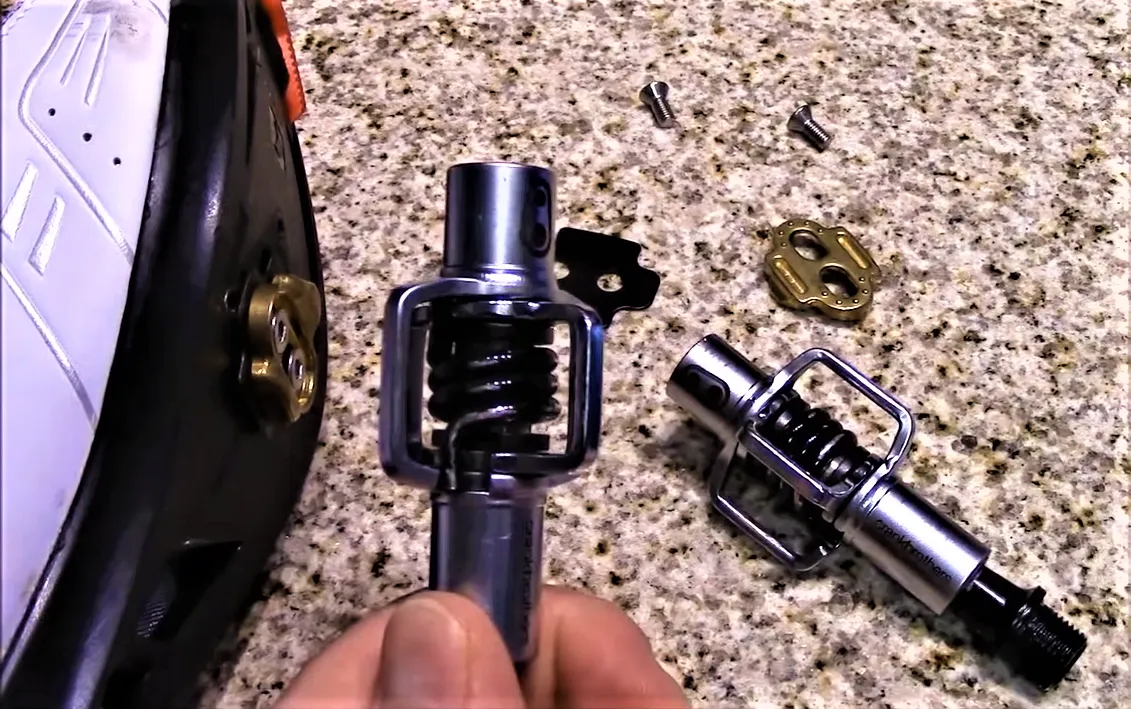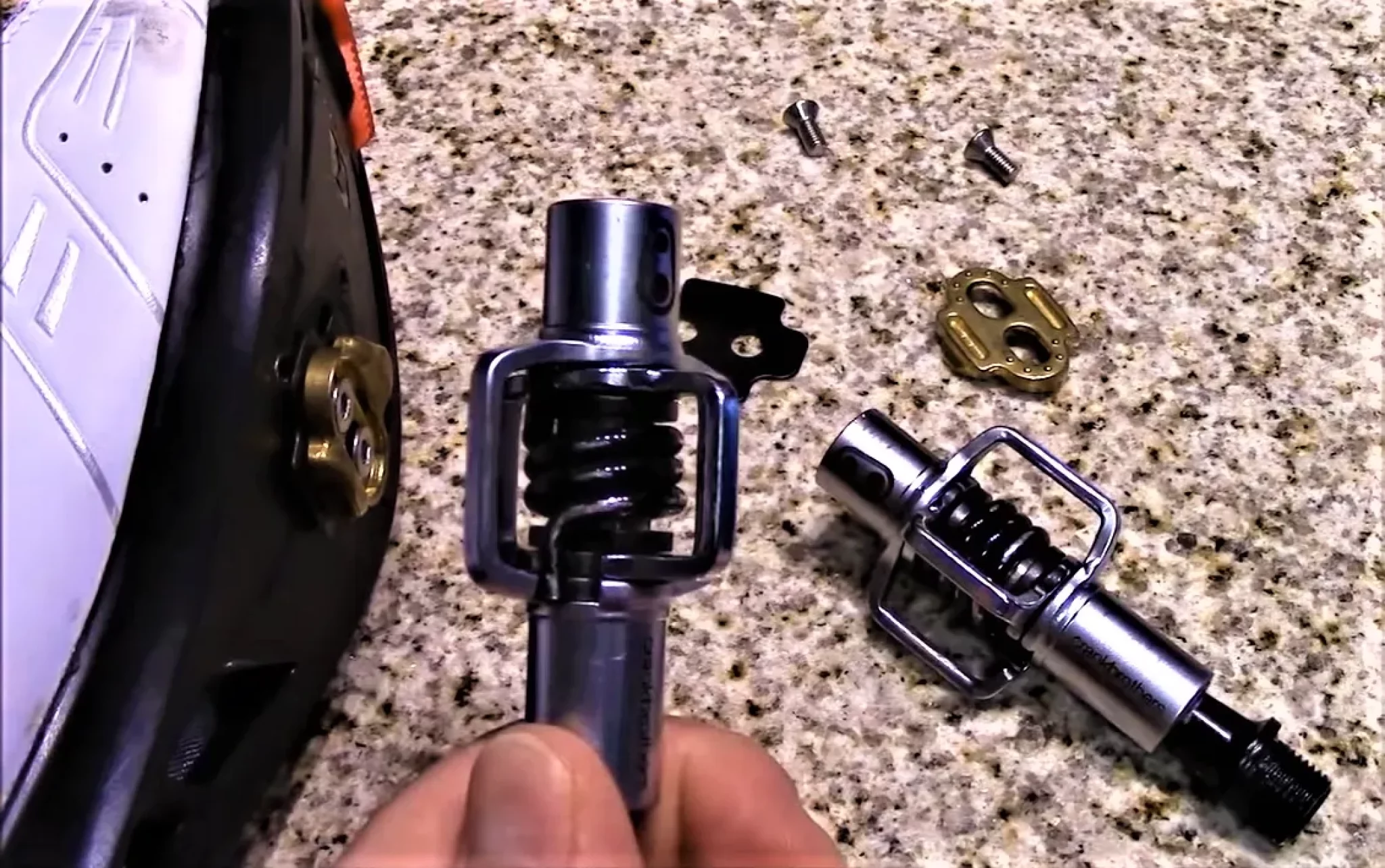 One of the critical features of Eggbeater pedals is their lightweight design. They are made from materials like titanium and stainless steel, which make them durable and resistant to wear and tear. Eggbeater pedals are also compatible with a wide range of shoes and cleats, making them a versatile choice for mountain bikers.
Types of Eggbeater Pedals
What type of eggbeater pedals are found in the market? Crank Brothers, the manufacturer of eggbeater pedals, offers several variations of their popular pedal system to suit different riding styles and preferences. But what is the difference between the Eggbeater 1 and 2 and 3.
Eggbeaters 1: It is the most affordable model, featuring a minimalist design with a small and lightweight pedal body.
Eggbeaters 2: It adds a slightly larger platform for increased stability and support.
Eggbeaters 3: It takes things even further, featuring a larger platform and a more durable construction for aggressive riding.
Each model has different features and specifications, such as varying floats and releasing tension levels. When choosing Eggbeater pedals, it is better to consider your bodyweight limits and riding style.
What Sets Eggbeater Pedals Apart from Others?
What makes egg beater pedals so unique? Unlike other pedals with an effective, bulky cleat mechanism, eggbeater pedals are lightweight and minimalist. They feature a small, circular mechanism that engages with the cleat on your shoe with a simple 90-degree twist.
This minimalist design has numerous advantages, some of which are as follows: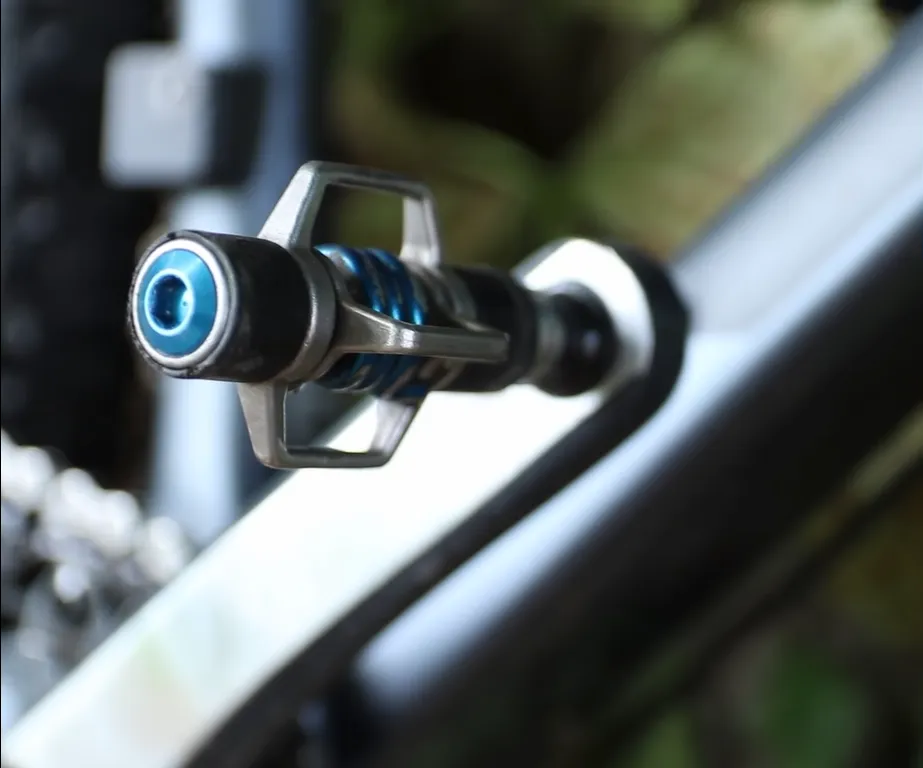 Easy to clip in and out of, even in wet and muddy conditions.
Light in weight makes a big difference in overall bike weight and performance.
Small design of eggbeater pedals decreases the risk of getting clogged with mud and debris.
Eggbeater Pedals Compatibility
Mountain bikers usually ask the first and most crucial question: Will SPD cleats work on Crank Bros Egg Beaters? Regarding compatibility, eggbeater pedals are designed to work with a wide range of mountain bike shoes.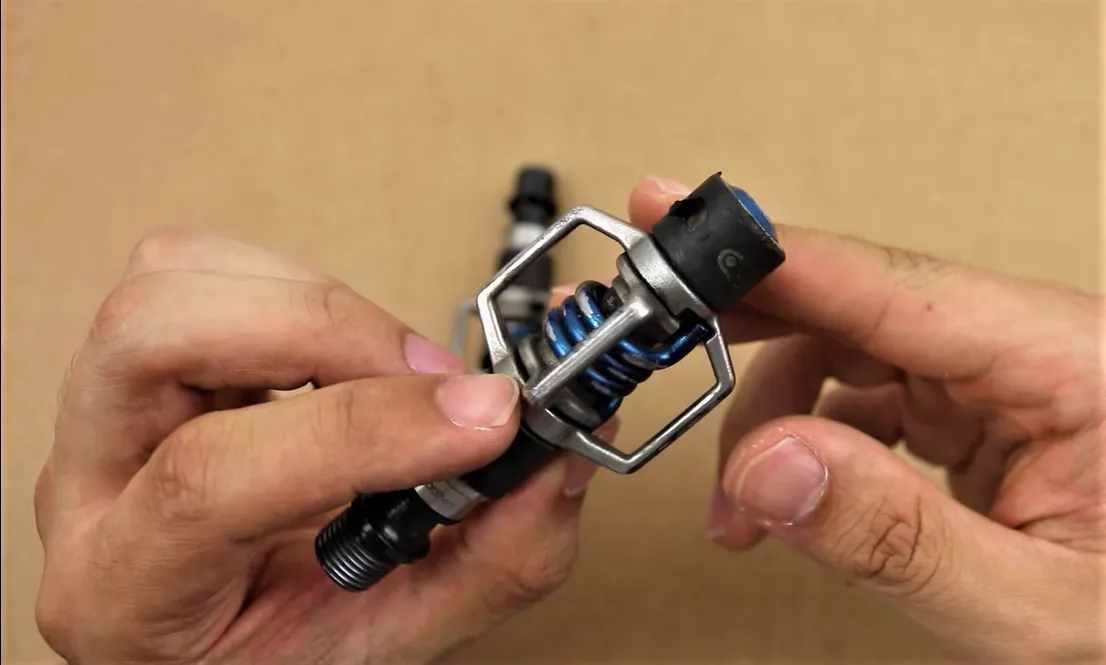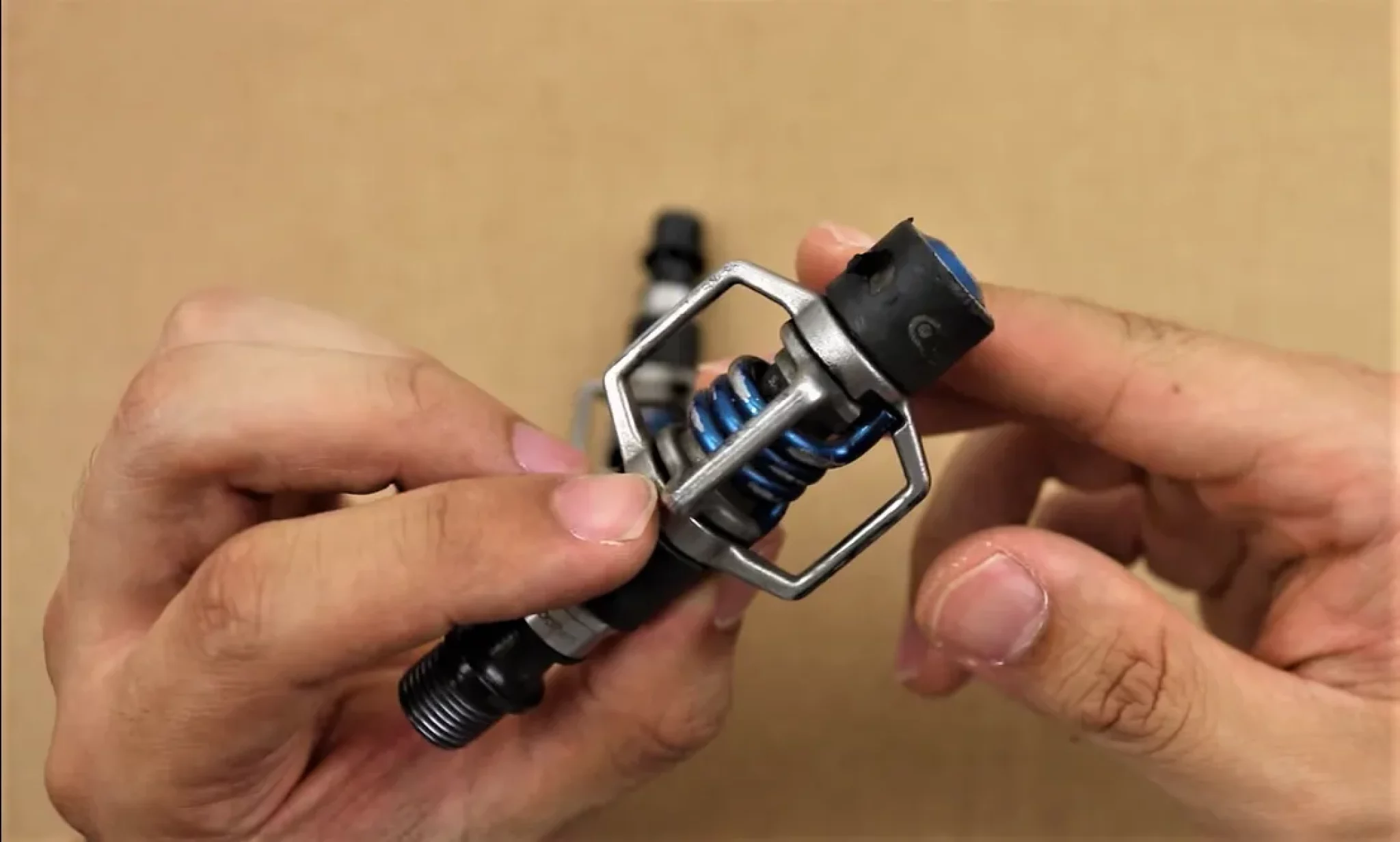 It's also essential to ensure that your shoes are consistent with the specific type of eggbeater pedal you are using. For example, some models of eggbeater pedals require a specific cleat with four holes rather than two. Always double-check the compatibility of your shoes and pedals before making a purchase.
Which One is Better Eggbeater Pedals or SPD?
The clipless pedal systems for mountain biking, there are two of the most popular options: eggbeater pedals vs SPD.
Eggbeater pedals are well known for their lightweight design, easy mud-shedding capabilities, and simple clip-in and clip-out mechanism. They also tend to be more affordable than SPD pedals.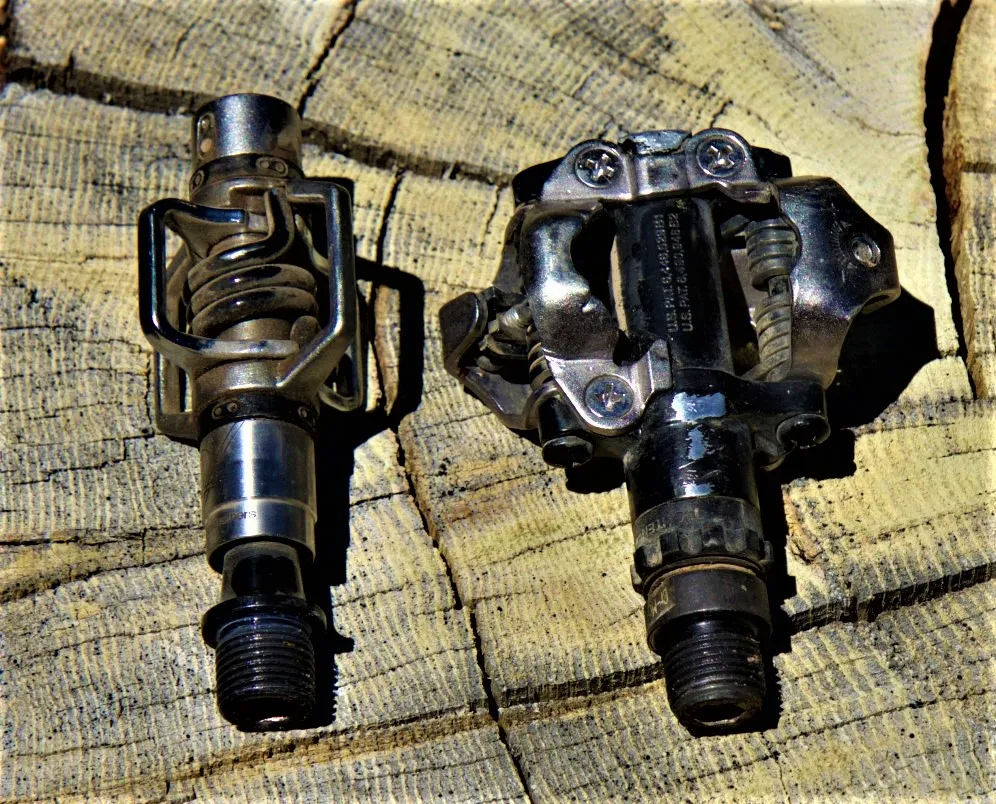 On the other hand, SPD pedals offer adjustment and are generally more secure feeling underfoot. They also have different compatible shoes in the market.
Can I use Eggbeaters and MTB shoes for road biking?
You can use eggbeater pedals and mountain bike shoes for road biking, but they may not be as efficient as road-specific systems.
How to use an Egg Beater?
Hold the egg beater with one hand and turn the crank with the other to beat eggs or mix ingredients.
Is There a Bodyweight Limit for Eggbeater Pedals?
While eggbeater pedals are known for their lightweight design and durability. Most eggbeater pedals are designed to handle riders up to around 200 pounds.
Let me wrap this up for you. If you're wondering, "What are Eggbeater pedals on a mountain bike?" Eggbeater pedals are popular among mountain bikers due to their lightweight design and superior performance in all conditions. In addition, it comes with an easy clip-in and clip-out mechanism that adds convenience. When choosing eggbeater pedals, it's necessary to consider compatibility, bodyweight limits, and variations to find the perfect option.