BMW Motorrad, the renowned German motorcycle manufacturer. The BMW Motorrad launches CE 04 Electric Scooter, the latest innovation in urban mobility, the CE 04 electric scooter. This groundbreaking vehicle represents BMW's commitment to sustainable transportation solutions without compromising on anything.
In a highly anticipated announcement, BMW Motorrad introduced the CE 04 electric scooter, showcasing its advanced design and futuristic appeal. Built on the foundation of BMW's commitment to quality and innovation, the CE 04 aims to redefine urban mobility and cater to the growing demand for electric vehicles.
BMW CE 04 Electric Scooter Key Features
The BMW CE 04 specs set it apart in the market. Equipped with a powerful electric motor, it offers swift acceleration and smooth handling. These features make it an ideal companion for navigating through congested city streets.
The BMW CE 04 range allows riders to travel longer distances without frequent charging. It boasts integrated navigation and connectivity with a sleek 260mm (10.25 in) TFT color screen.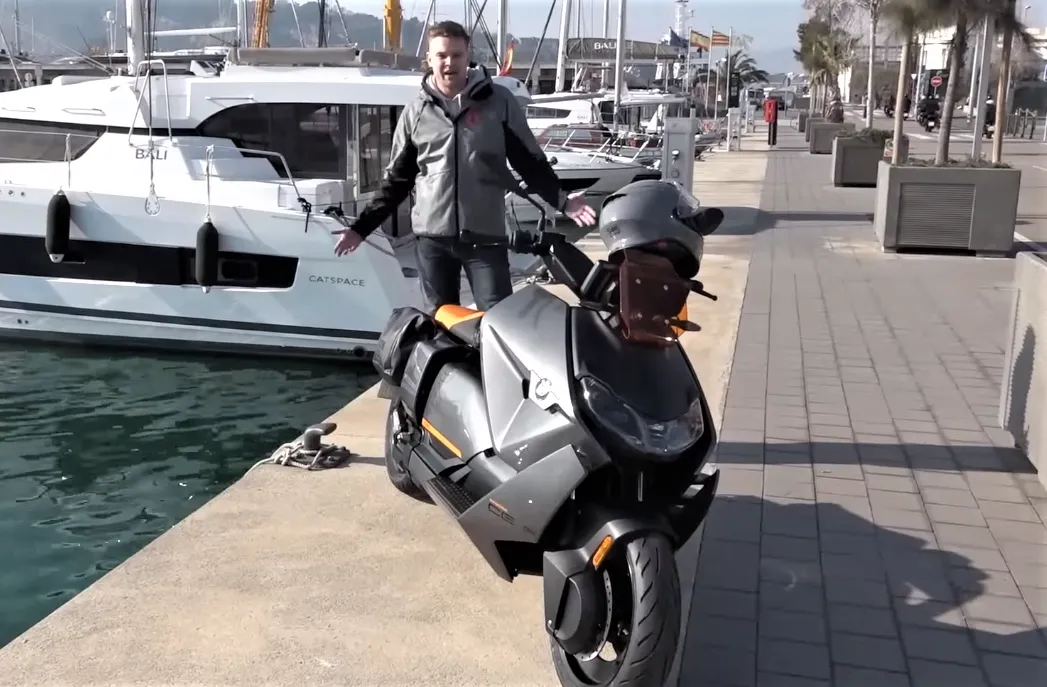 How Fast BMW CE 04 Can Go?
If you are wondering how fast is a BMW CE 04? This electric scooter delivers an exhilarating riding experience with its top speed, making it perfect for commuting. Riders can effortlessly navigate through traffic with a top speed of 75 mph.
The next question could be: what is the mileage of BMW CE 04 electric scooter? The scooter's range allows for extended journeys, covering up to 80 miles on a single charge, depending on riding conditions.
Sustainability and Efficiency of Design
BMW has adopted a sustainable design principle into the CE 04 electric scooter, aligning with its commitment to a greener future. The scooter features regenerative braking technology, allowing the battery to recharge during deceleration, maximizing energy efficiency. Furthermore, the CE 04's sleek and aerodynamic design minimizes drag, optimizing performance and range.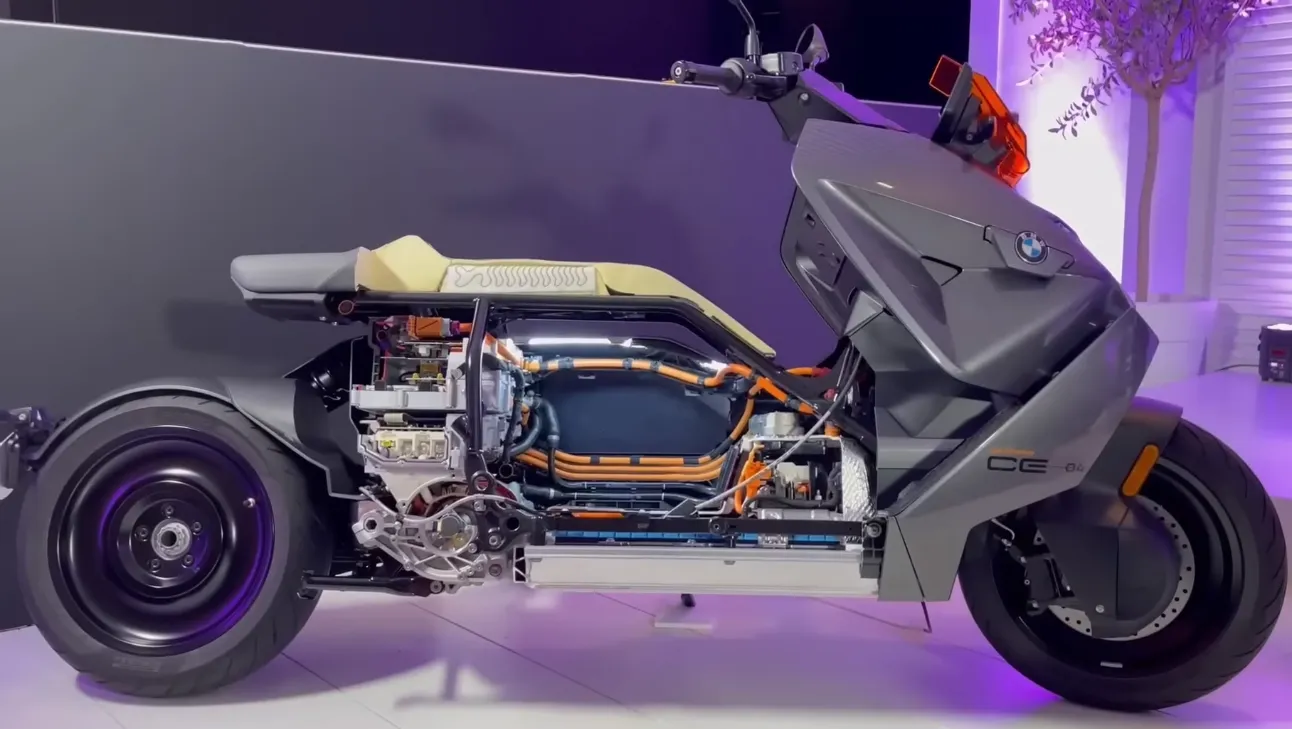 Power and Performance of the BMW CE 04 EScooter
This electric scooter features an electric motor and does not have a traditional combustion engine. What size engine is the BMW CE 04? The "04" in the scooter's name hints at the 400cc scooters this bike aims at.
Now you have the answer: How many CC is BMW CE 04? As for the motor, the CE 04 offers EMP156 permanent-magnet liquid-cooled synchronous motor that ensures that riders can confidently complete their daily commutes.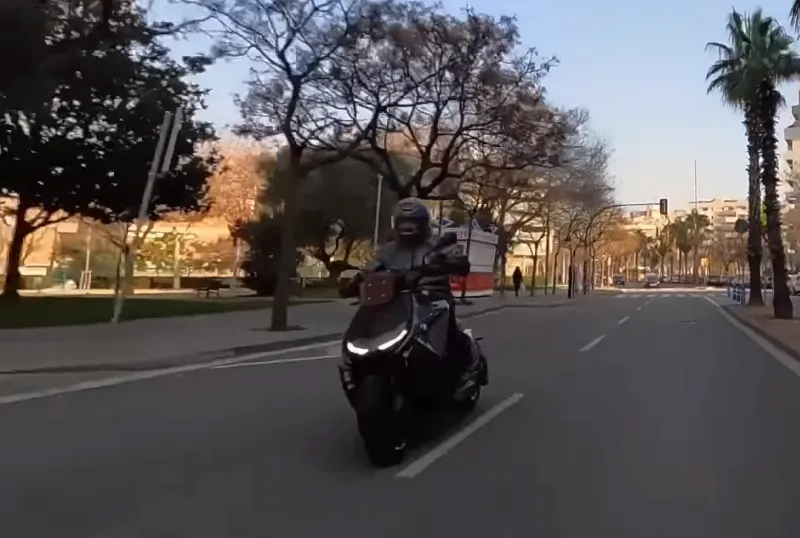 Additional Features in BMW CE-04
The helmet audio gear compatibility enables convenient communication and music integration. The scooter's LED lights provide optimal visibility, while USB connectivity in the waterproof dash storage facilitates phone charging.
Storage options abound, with a spacious belly compartment and an optional "saddlebag" attached to the rear. The CE-04 doesn't compromise on functionality either, incorporating regenerative braking, reverse gear, and a center stand.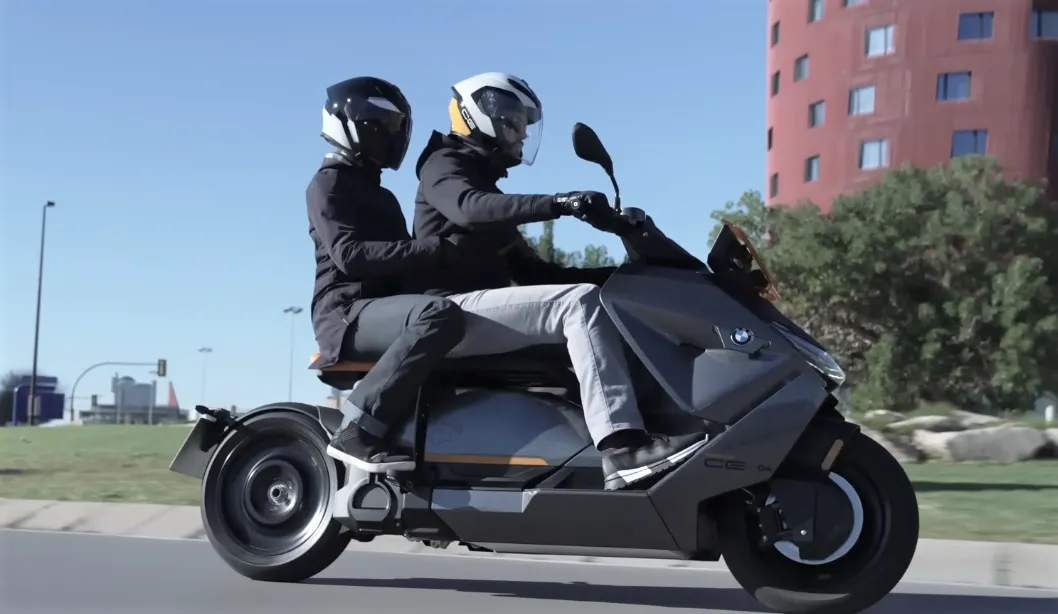 For those seeking enhanced comfort and advanced features, supplementary packages are available. These include a heated seat, tire pressure control, sexier auto headlights, multiple riding modes, ABS with lean sensitivity, and advanced DTC (Dynamic Traction Control).
The accessory seat options offer additional comfort with heating and backrest options. Other desirable features include heated grips, a higher windscreen, and a built-in quick charger, significantly reducing charging time.
What's BMW CE 04's Pricing and Availability?
The BMW CE 04 France is set to be available in various other markets, catering to the increasing demand for electric vehicles. At the same time, BMW CE 04 electric scooter price details may vary based on regional factors.
The scooter is positioned competitively within the electric scooter market, offering an excellent value proposition for riders. It is perfect for those seeking a premium and sustainable urban mobility solution. So, if you are thinking to get into the mobility revolution, then BMW Motorrad CE 04 electric scooter is the one fit choice for you.