Electric bikes have been doing well for years, and with every passing year, the technology has gone so sophisticated and advanced for better travel experiences. Rattan store has done a great job with its series of electric bikes, having unique designs with colorful aesthetics. The latest Pathfinder ST model has almost everything you wish to win in one bike. Remember to read this Pathfinder ST electric bike review in full.
It has a powerful motor with robust battery power to write the best travel chapters for you. You get the max range of up to 65 miles in one charge, which is incredible. It allows you to carry enormous weight without worrying about any damage to the bike's frame. Let's not rely on what you have read; there is more coming your way, face it.
Why Choose Pathfinder ST Electric Bike? 
If you are looking for a travel partner that goes every road, off-road, beaches, or any other side you go, the Pathfinder ST is the ultimate choice for the job. It gives your trips a new way to adorn your memories with the best. It has everything you seek in a significant bike: aesthetics, solid parts, quality tires, LCD, max range, powerful battery, and much more.
It gets you smooth rides with durability and reliability, and the Thumb press throttle gets the ultimate control with super ease. Whether you look at its Automatically integrated front light and Integrated tail light with brake light indicator functionality or other features, you will find it an ultimate blessing for bike buffs.
When you look at its material, it is aircraft grade and has the strength to withstand all the pressures and burdens up to 400 lbs. Moreover, it offers an incredible speed of up to 28 mph with a dual-power motor. 
By looking at the details, 750w 48V Brushless Rear Hub Motor, 1200W (Peak) 750W (Sustained), to ride the e-bike at ease without a load, and Range: Up to 65 miles, I found this bike an incredible help for bikers. I found this Pathfinder ST electric bike close to a perfect eBike with no significant flaws. 
| Specifications | Tested Values |
| --- | --- |
| Motor | 750W |
| Max Range | 65 miles |
| Battery | 48V 720Wh |
| Max Loading | 400 lbs |
| Charging time | 4 to 5 hours |
Top-Line Features of Pathfinder ST Electric Bike 
There is a massive list of features that you would love to enjoy with Pathfinder ST. Let's get straight to the breakdown and know the facts.
1) Powerful Motor for Better Speed 
You get a 750W motor with refined touches to boost your bike speed. The hydraulic disk brakes are inevitable for bikes offering more than 25 mph; fortunately, the Pathfinder ST has it all. It gets you to speed up to 28 mph with premium quality disk brakes.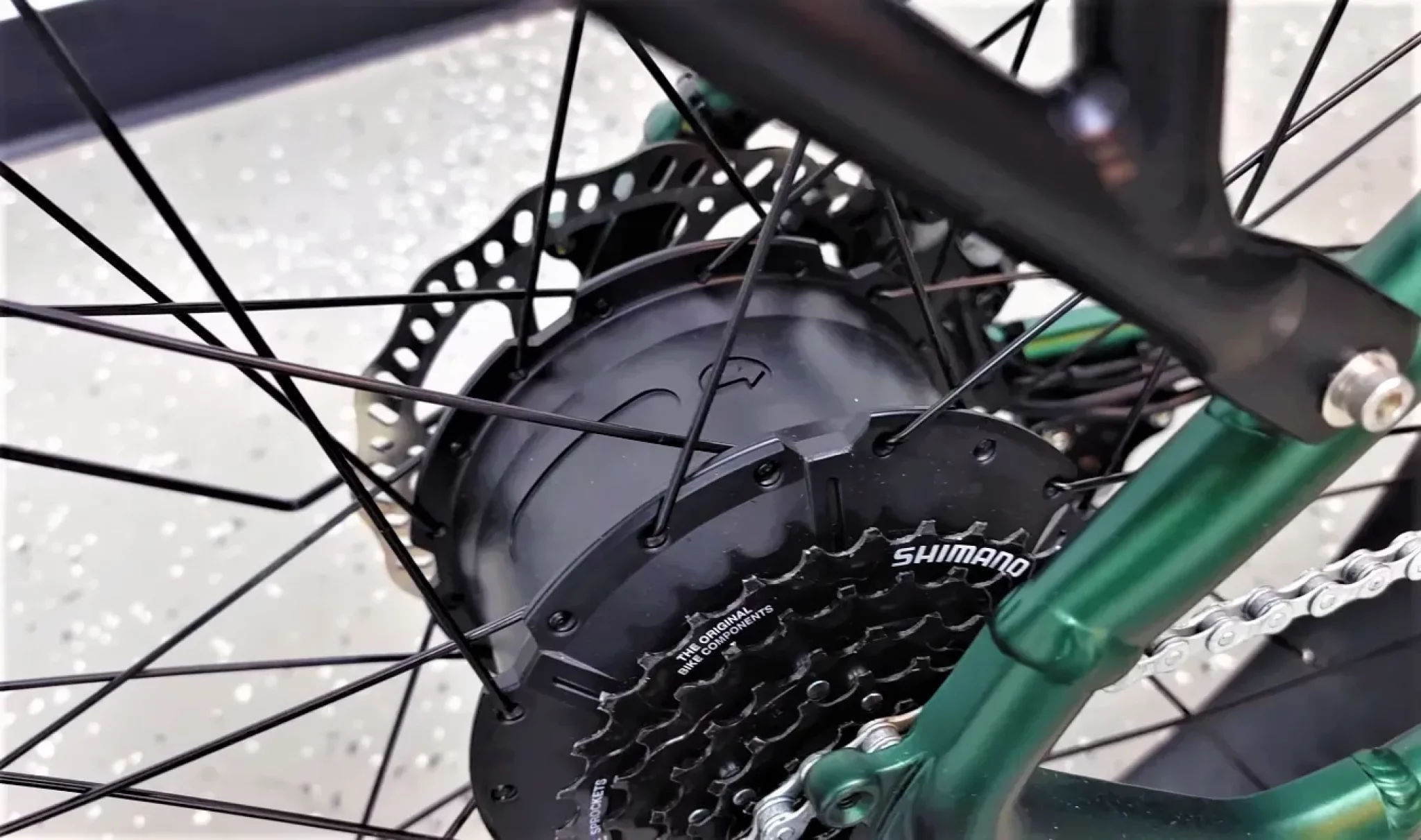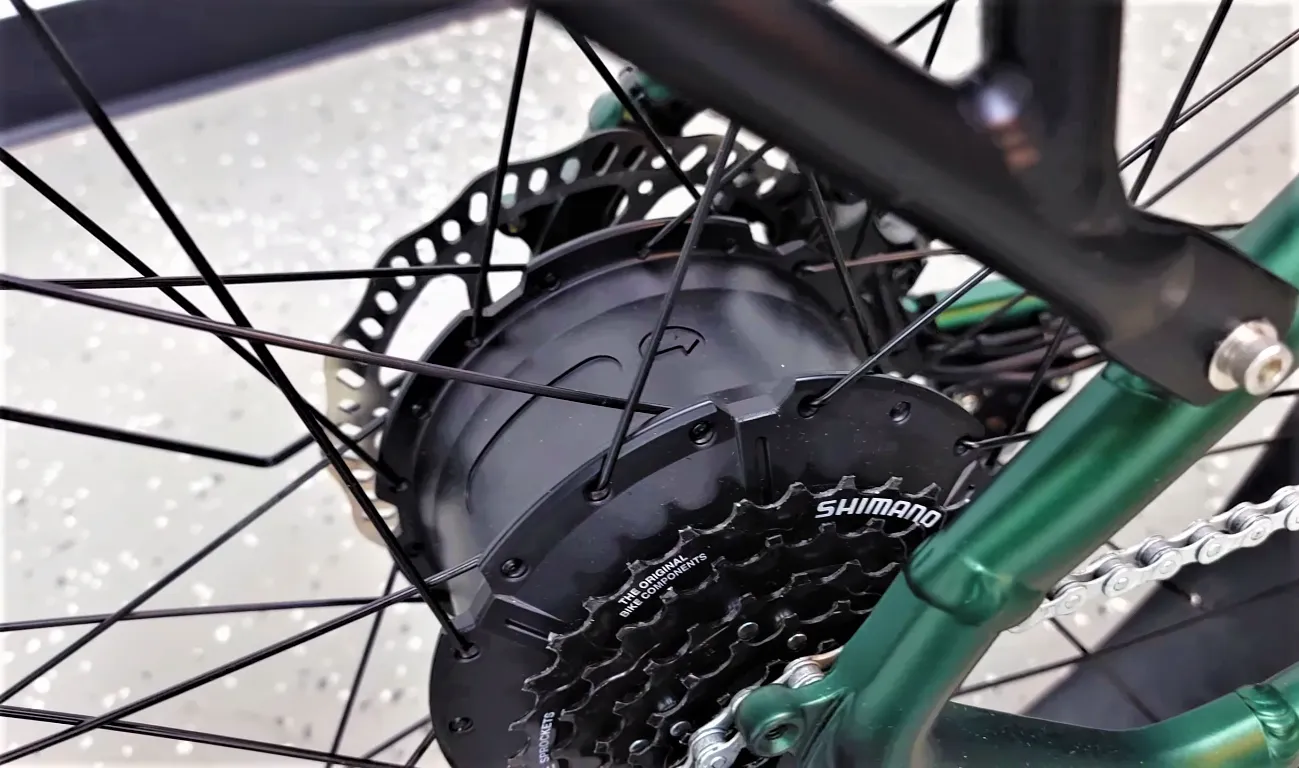 The reflective stripe tires, CST, custom 26″ x 4.0″, and aluminum frame get you a real deal for traveling. Getting Top speed: 28mph is a decent element for speed lovers.
2) Elegant Design with A Durable Frame 
The design is elegant and captivating, with a solid frame and eye-catching colors. The aluminum frame adds a lot to the finishing and strength of the bike. Moreover, you get a Wellgo alloy 9/16″ big platform pedal that gives your feet a comfortable room to play.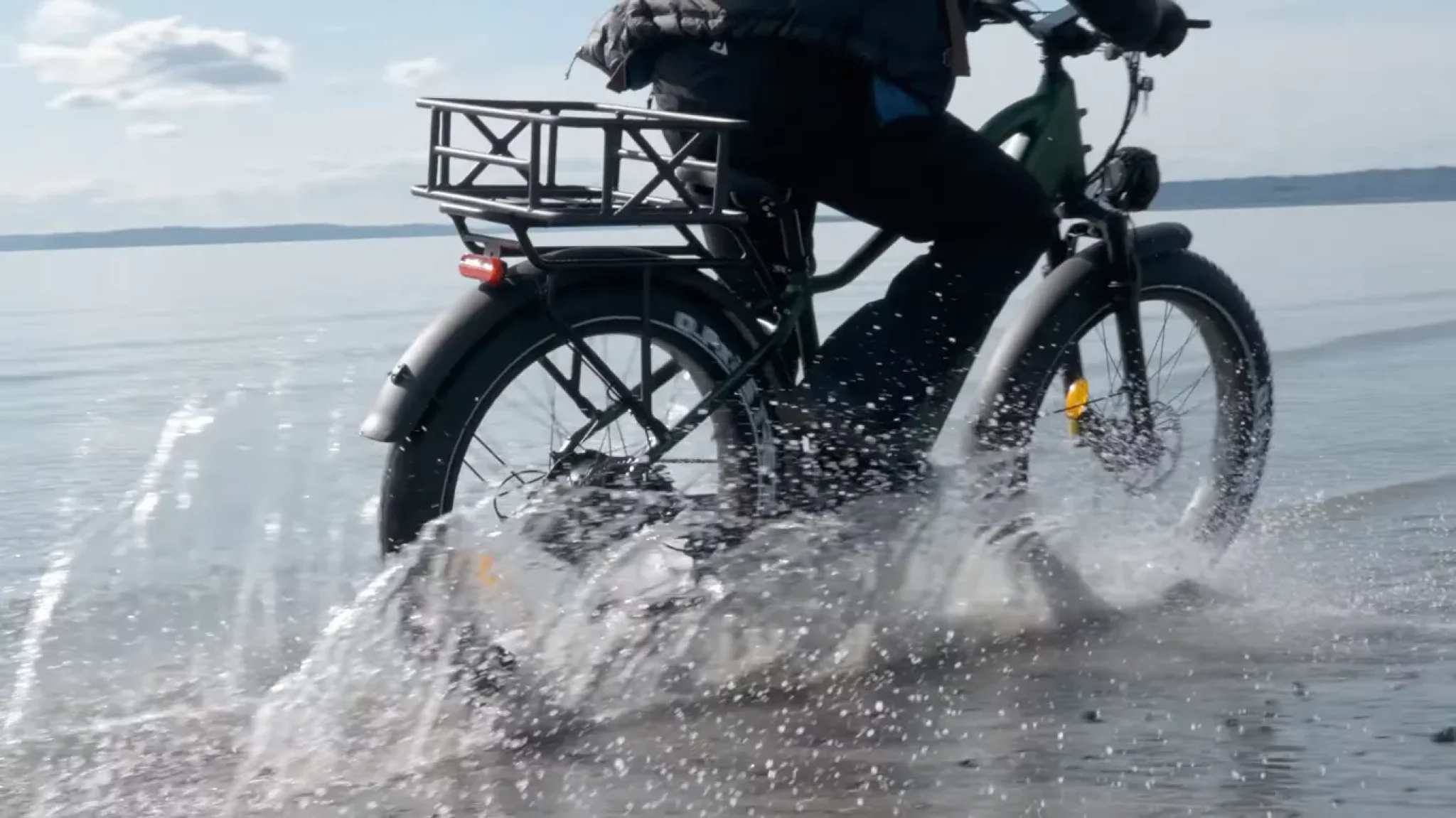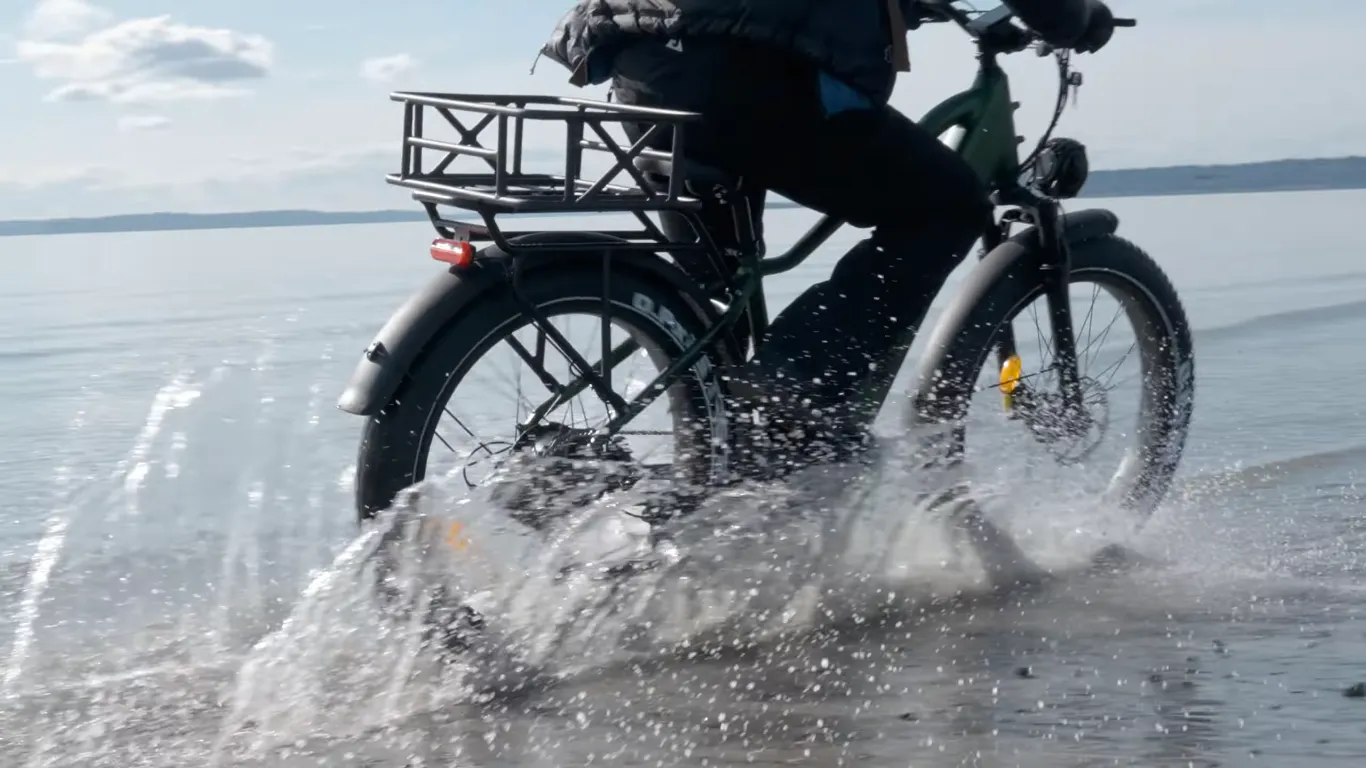 The 8-speed gear shift system allows you to enjoy different speeds according to the roads you ride. It is undoubtedly an excellent addition for bikers with its ergonomic comfort, leather grips, and solid frame to deal with bumpy roads.
3) Removable Fast Battery 
It has a removable battery that you can replace and rejuvenate whenever needed. The 48v 15AH semi-integrated battery long endurance can get you magical rides with super-fast speed and extra range covering. You also get a 3A fast charger that takes the least time to charge, going around 4 to 5 hours max. You can keep the battery up to the mark by keeping it safe and secure, and if you find it out of order for any potential reason, you can get it repaired or replaced if you want.
4) LCD Display Facility 
You also get LCD Color Display with wireless mobile connection & APP Sync facilities for better biking experiences.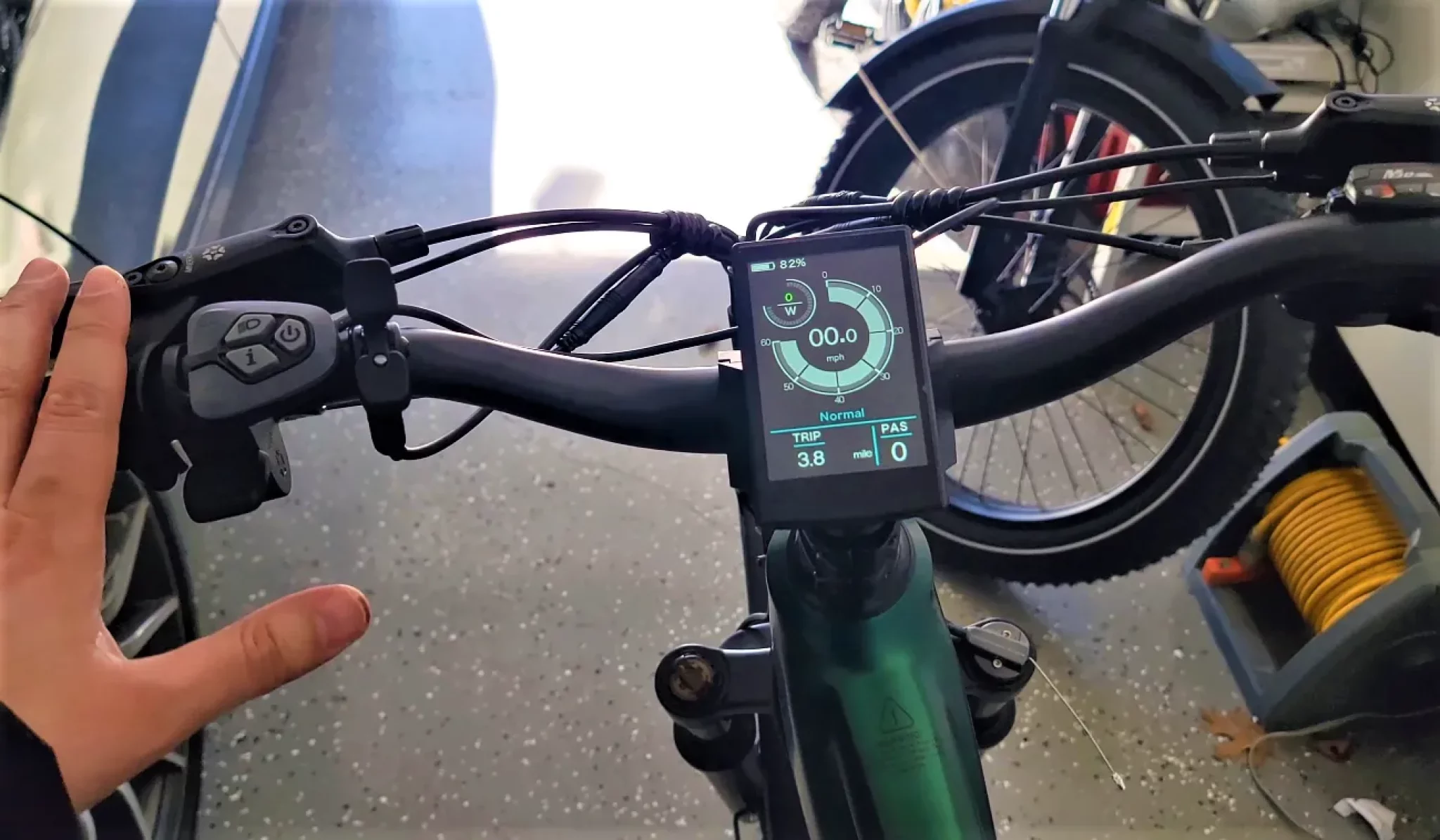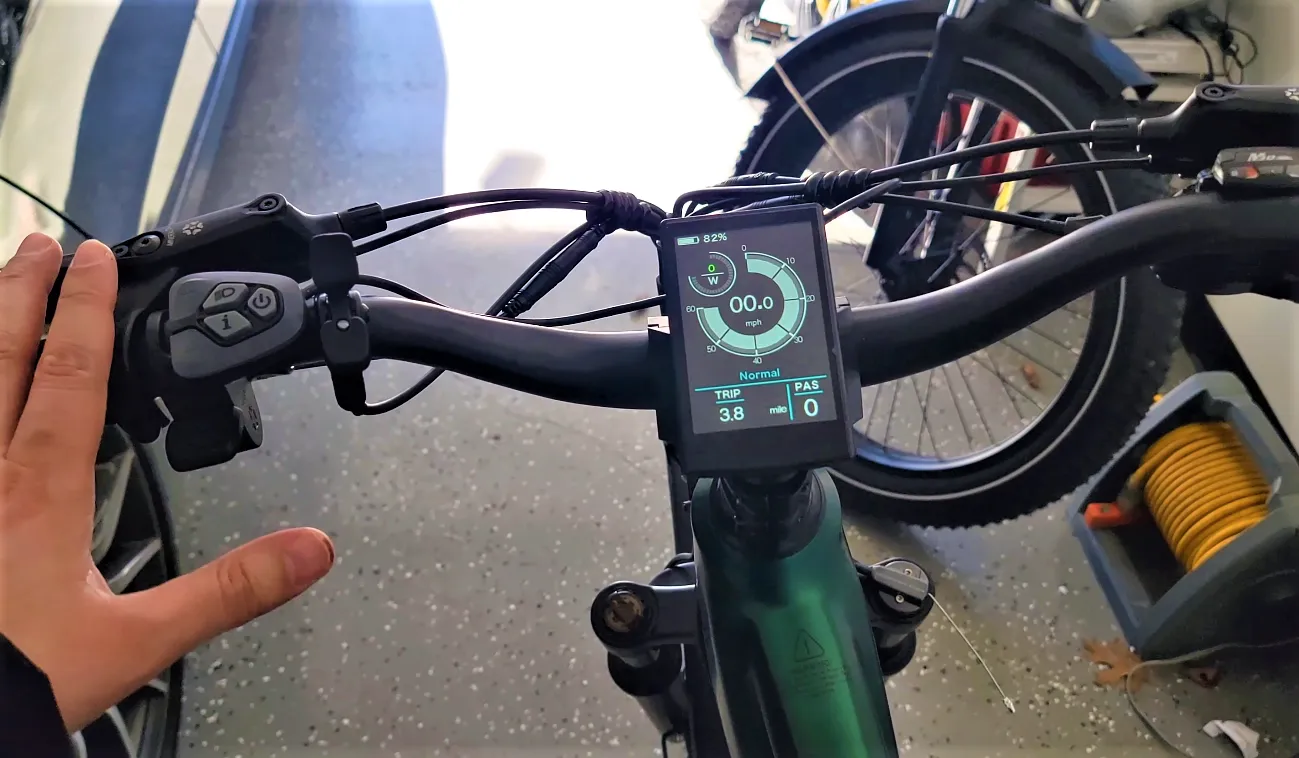 The LCD lets you observe all the important figures that help you ride safely. You can increase or decrease the speed and keep the battery up to the mark to avoid any hazards during the voyage. Getting a display on your bike is no less than a blessing, which makes you avoid huge losses.
5) Multiple Colors with Magnificent Aesthetics 
You have four different color options, and you can choose the one that better defines your personality and styles your life with enchanted rides. Moreover, the aesthetics of the time are so attractive, and you feel good while riding this bike. The front 180mm and rear 180mm hydraulic brakes can perform the best job for your safety while you ride at maximum speed. 
6) Rugged and Reliable eBike
I found the Pathfinder ST a rugged and reliable bike with all the potential features you crave in an excellent eBike. The remote Lock-out suspension fork with adjustment convenient and safe mechanism asks for a price, and it delivers at the same time.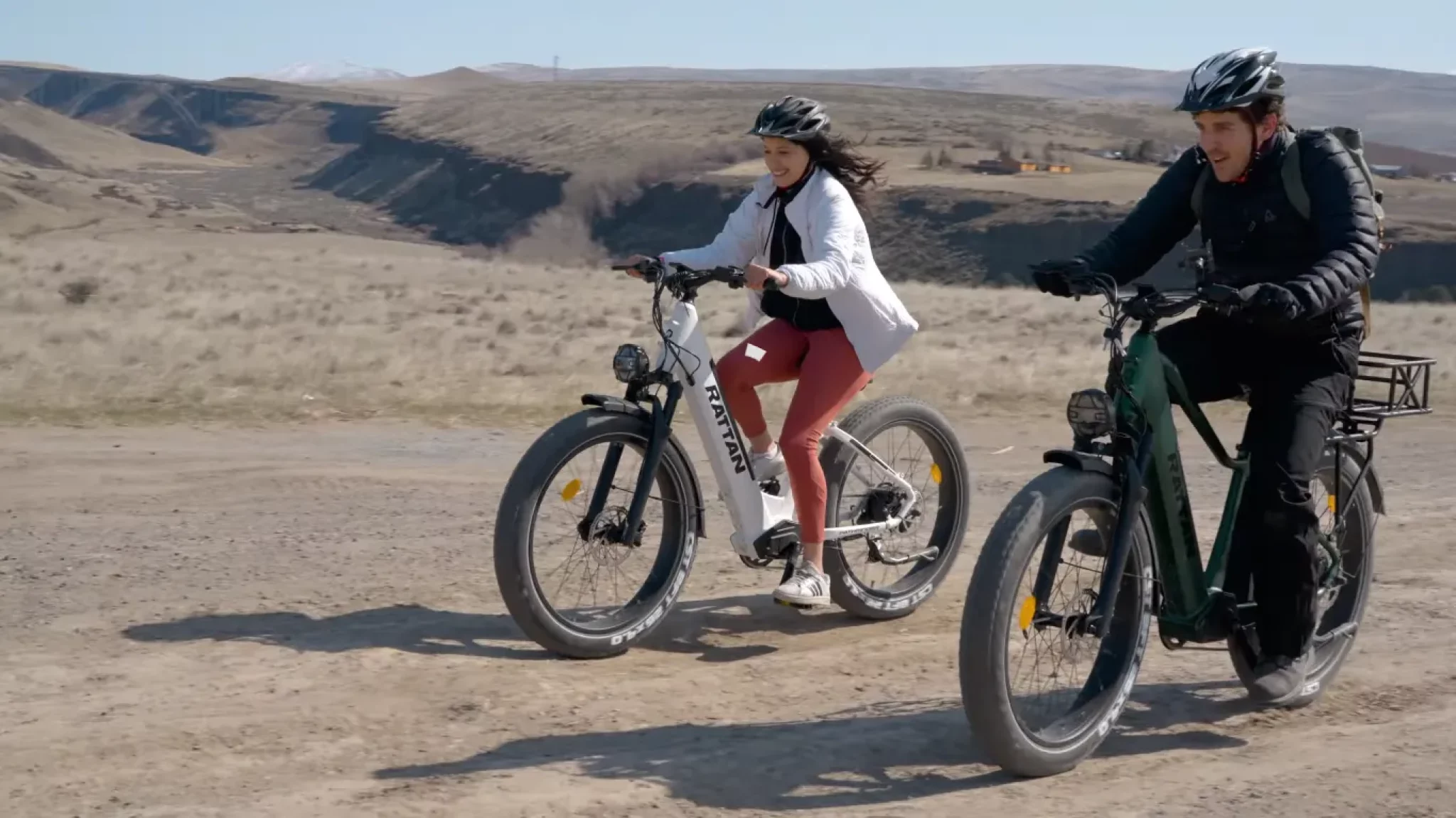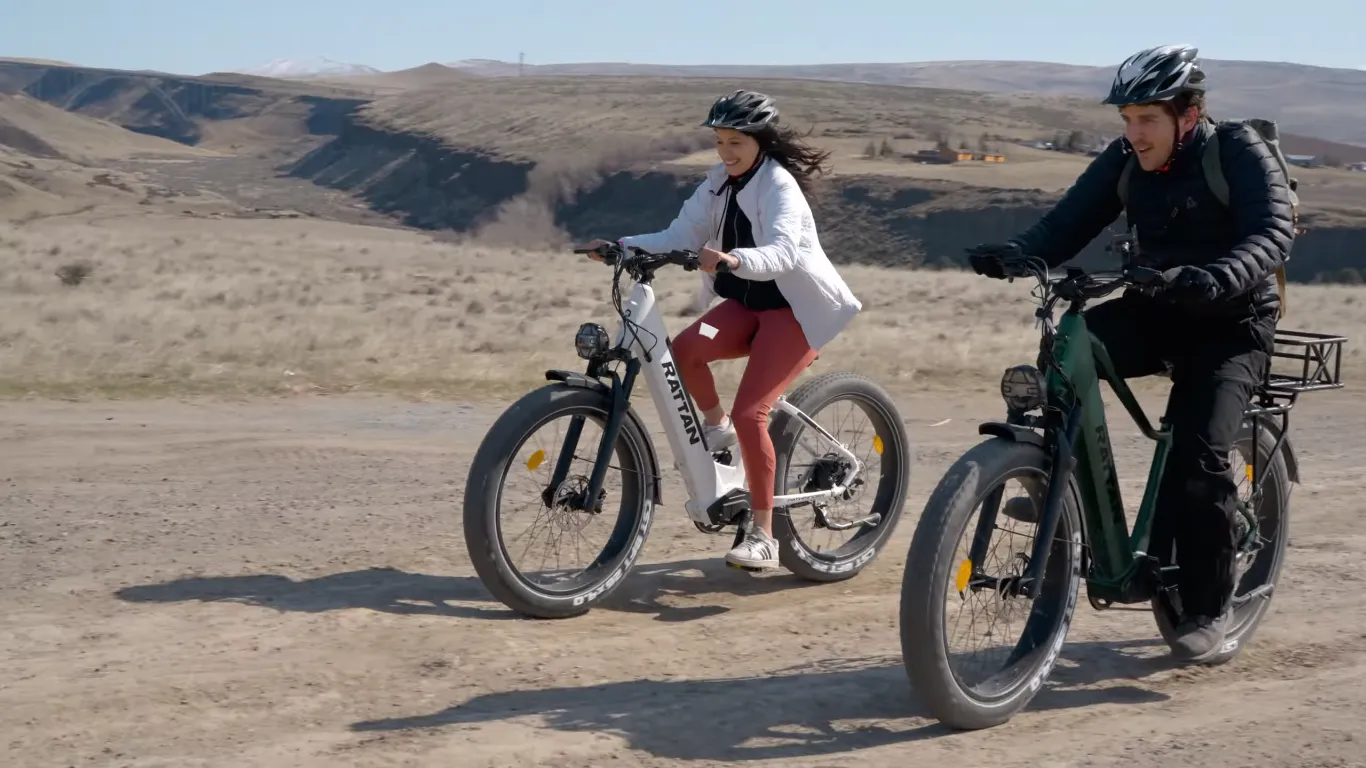 However, when you look at the strength and reliability of the bike, you won't find anything disappointing. Payload capacity: 400 lbs. Isn't it incredible? Of course, it is super good as far as eBikes are concerned.
7) Price and Warranty 
The price range of the bike is 1600 dollars which are low for the loaded traits you get with it. It also gives you a long enough warranty backup to support your spending. I kept this Pathfinder ST electric bike review as unbiased as possible and hope you find nothing contrary when you try it.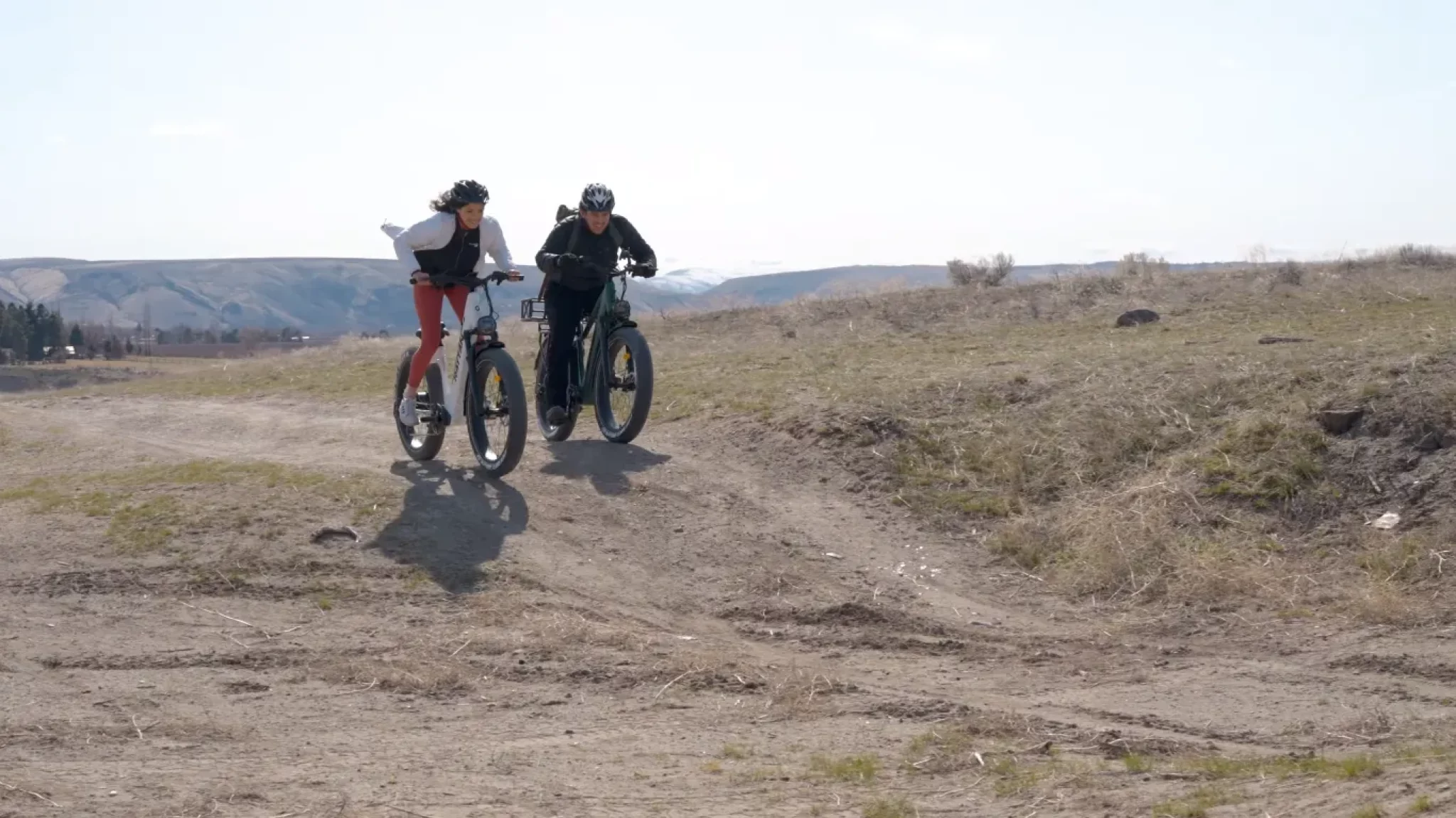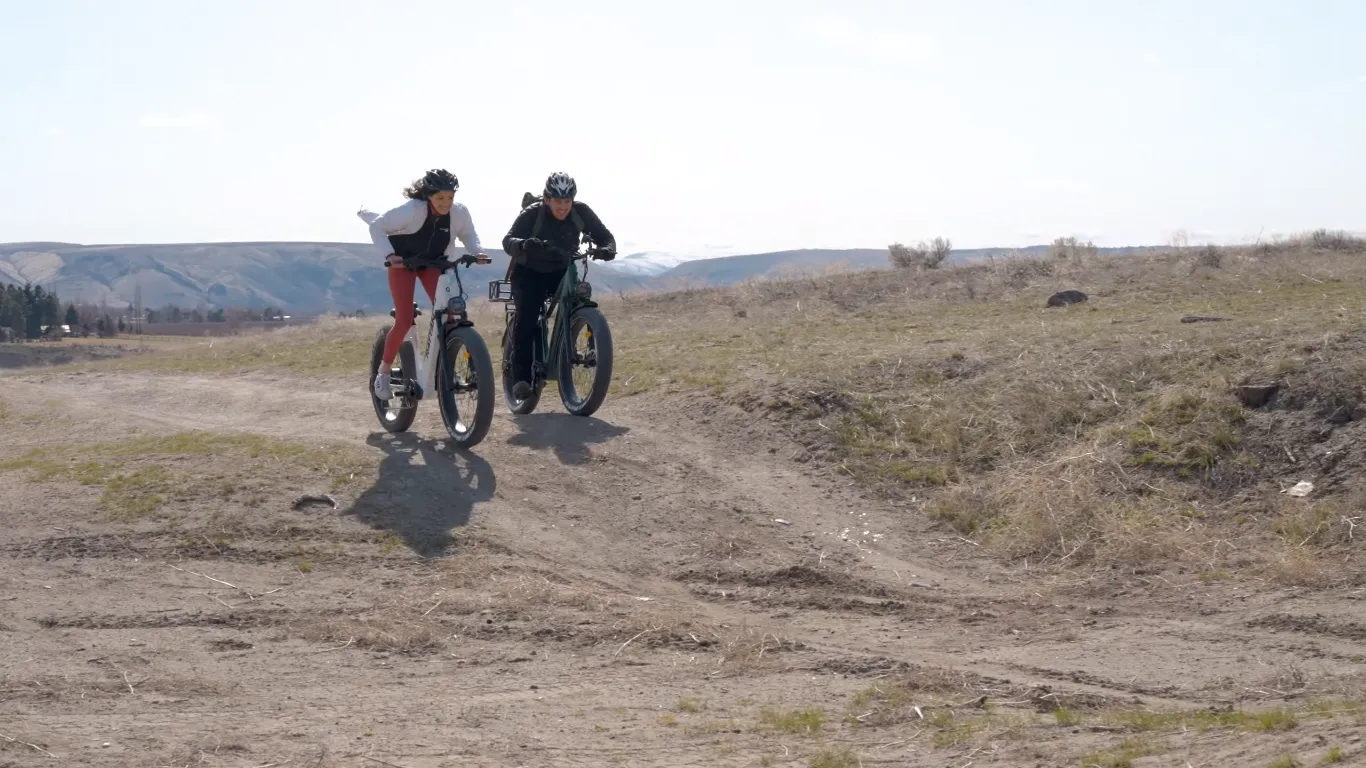 Two models: Step-thru & High-step; choose one that goes well with your rhythm. Above all, I would not recommend you place an order without giving it a try yourself, and that's what my team and I did before writing this review.
How much does a rattan Pathfinder weigh?
Two models are available in different colors, and the bike weighs around 60 to 65 lbs. However, it has the strength to carry 400 lbs of weight. The frame is super solid and made of aluminum that can last long for years.
Is Pathfinder ST worth it?
I am confident that the bike is way more than worth it for the price you pay. It has a range of top-notch features that are enough to justify your buying decision, and you won't regret choosing it for your future trips.
Final Words:
The Pathfinder ST is an eBike with all the technical details you crave in a good bike. It offers a powerful battery with a faster charger that takes no time to charge. The layout of the bike is super beautiful, and the frame is made of aluminum material suitable for dealing with burdens up to 400 lbs. The max range is up to 65 miles with 28 mph; I found it super exciting.