Are you an adventurous soul seeking the perfect ride to conquer challenging terrains? By ANCHEER 500W Electric Mountain bike review, I discovered that this electrifying beast is here to transform your off-road experiences. With this electric mountain bike, you can easily conquer steep inclines and tackle rough paths thanks to its robust performance capabilities.
The e-bike boasts impressive features like a comfortable and responsive handlebar, ensuring superior control and maneuverability. Its top speed capability provides an exhilarating rush, while the long-lasting battery ensures you can explore far and wide.
This review will examine the specifications, performance, features, pricing, and overall value for money this Electric Mountain Bike offers. So, fasten your helmet and get ready for an electrifying journey as we uncover the secrets of this exceptional off-road companion.
Top Features
ANCHEER 500W Electric Mountain Bike
For starters, here are the Ancheer Mountain electric bike specs so you know what you're getting when you intend to buy this electric mountain bike.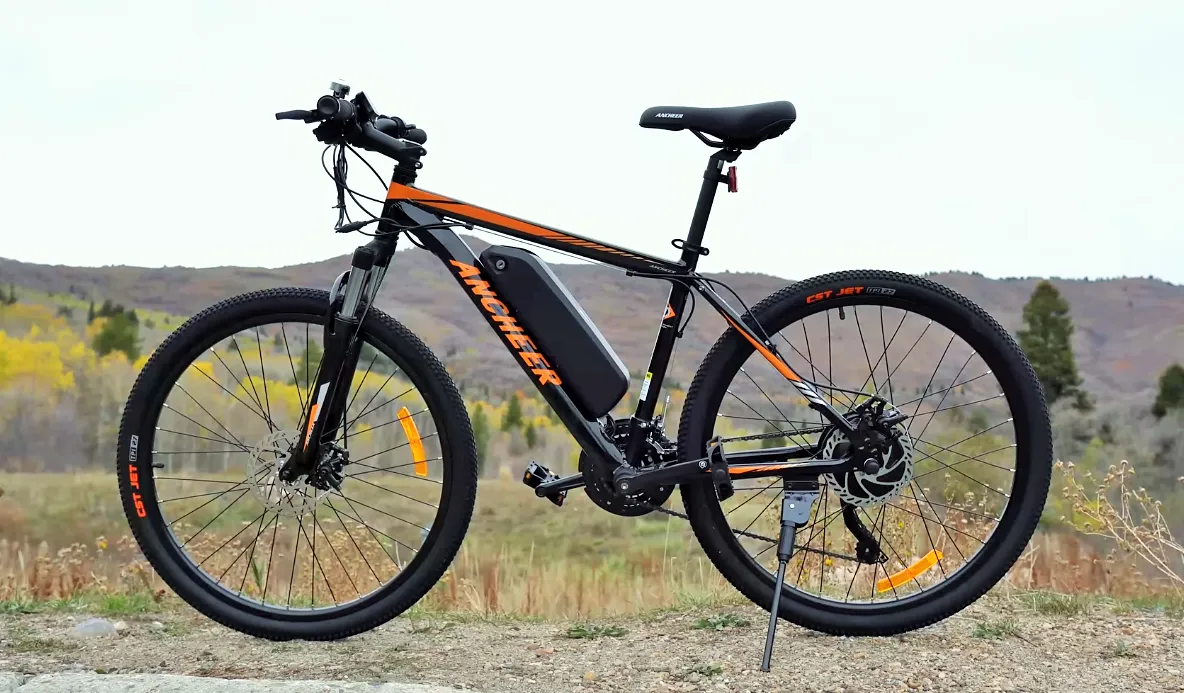 | Featured Values | Tested Values |
| --- | --- |
| Frame | Aviation Aluminum Alloy 6061 |
| Motor | 500W |
| Range | 22 – 40 miles |
| Top Speed | 19 – 20 mph |
| Battery | 48 V 7.8 AH 374Wh |
| Charging Time | 4 – 6 Hours |
| Working Modes | Throttle/Pedal assist/Manpower |
| Load Capacity | 264 Pounds |
1) Top-Speed & Robust Motor:
With its robust Ancheer electric bike 500W motor, this bike effortlessly propels you forward, making even the steepest inclines feel like a breeze.
The Shimano 21-Speed derailleur adds another layer of versatility to the bike's performance. It allows seamless shifting between gears, ensuring optimal pedaling efficiency and smooth transitions.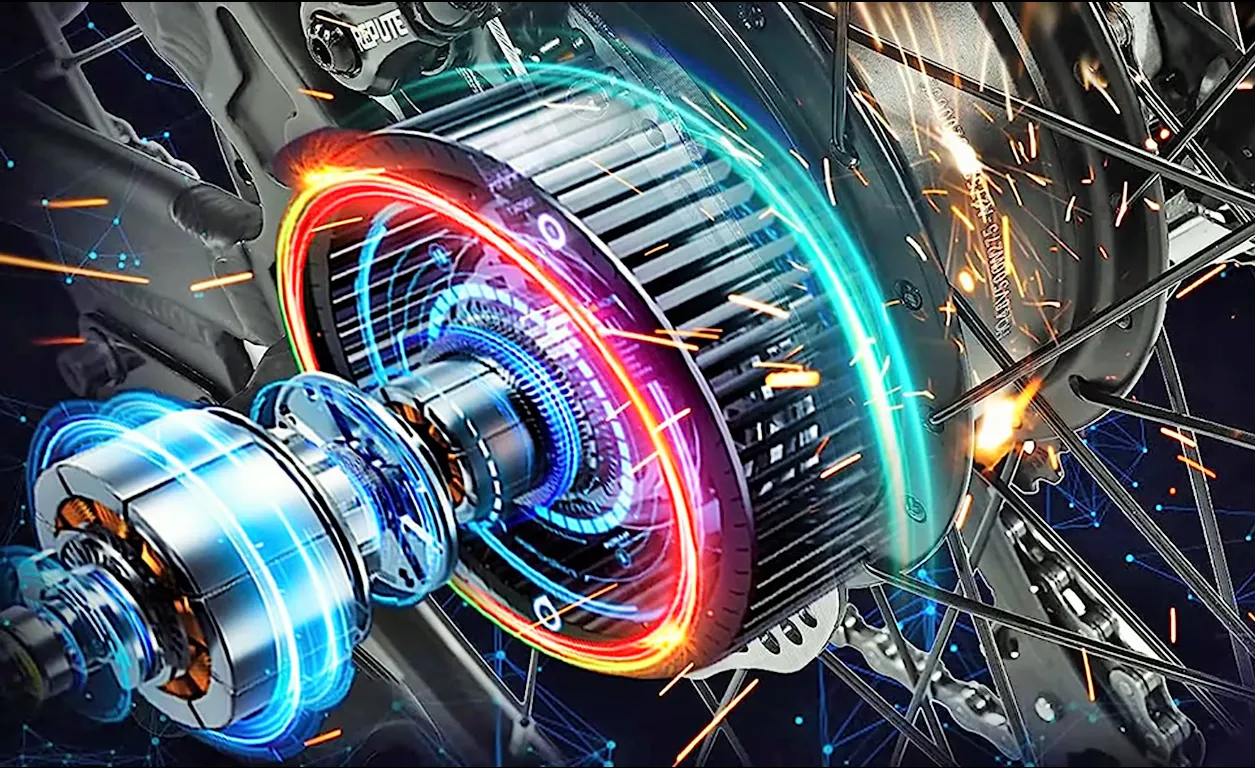 One aspect that truly stands out is the Ancheer electric bike top speed capability. Clocking in at an impressive 19 to 20 mph, you'll experience an exhilarating rush as you zip through trails and paths.
The combination of power and speed gives you the freedom to explore and conquer various terrains confidently. You'll find the right gear to match your riding style and terrain while tackling an uphill climb or cruising along a flat stretch.
2) Battery & Range:
The ANCHEER 500W Electric Mountain Bike delivers an impressive performance that won't leave you stranded. With a robust 48V 7.8 AH 374Wh Ancheer electric bike battery, this bike provides the juice you need for thrilling adventures.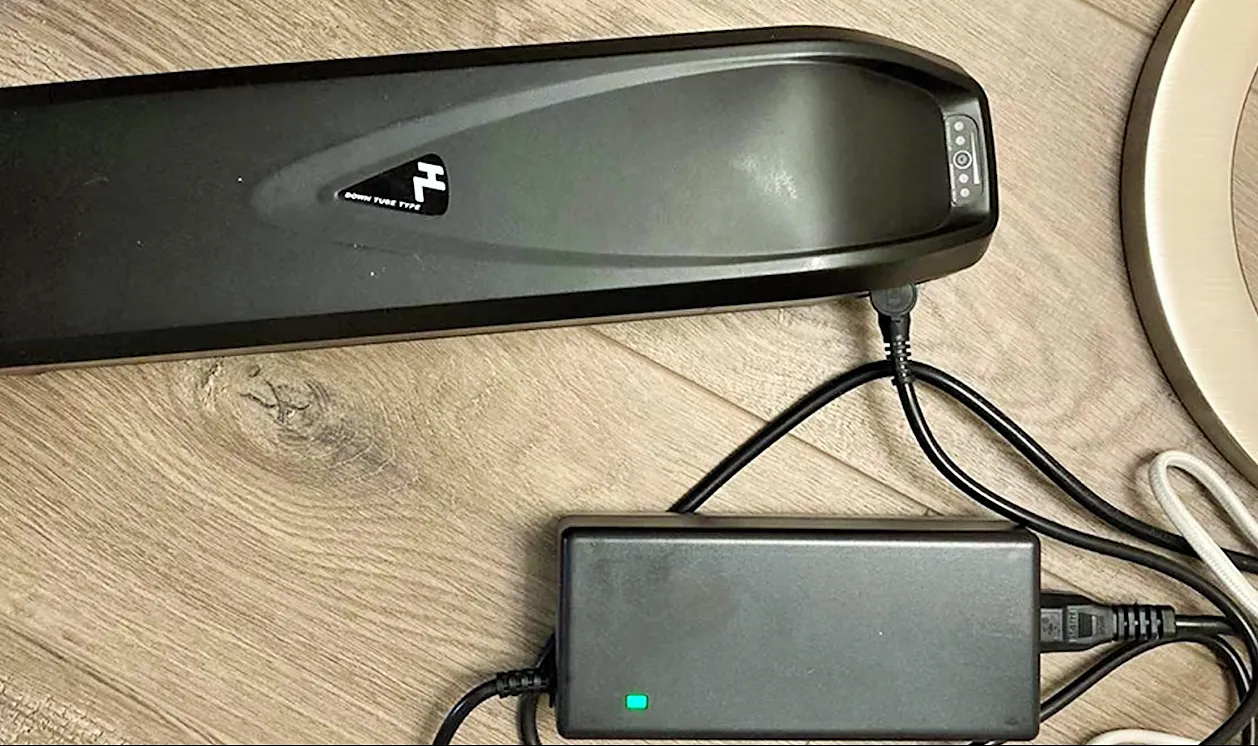 I tested the ANCHEER electric mountain bike and was amazed by its range of capabilities. You can expect to ride anywhere from 22 to 40 miles on a single charge. The Ancheer electric Mountain bike max range depends on various factors such as terrain, rider weight, and assistance level.
Charging the battery is easy, taking only 4 to 6 hours to reach total capacity. With the Ancheer electric bike charger, you can charge it overnight and be ready for an action-packed day.
3) Exceptional Off-Road Experience:
Ancheer electric bike fat tire with a width of 2.1 inches provides exceptional traction and stability on uneven and challenging terrains. Navigating through mud, sand, or gravel with these tires grip the ground like a champion.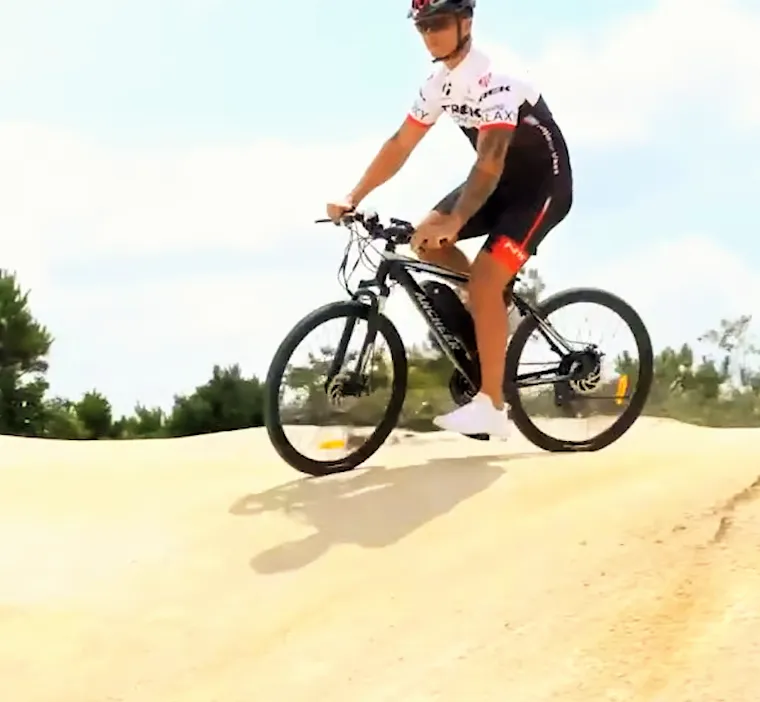 What sets this electric mountain bike apart is its three working modes: throttle, pedal assist, and manpower. You can choose how much assistance you need, rely on the powerful motor, pedal with some extra boost, or enjoy a traditional manual ride.
There is nothing more amazing in this bike than the Ancheer electric bike handlebar. It offers a comfortable grip and precise control, ensuring that every turn and maneuver is effortless.
You'll feel in command of the bike as you confidently navigate twists and turns on your off-road adventures. Moreover, this bike provides a customizable riding experience that caters to Ancheer Mountain electric bike rider height and weight.
This Electric Mountain Bike has front and rear disc brakes to ensure safety. These brakes offer reliable stopping power, giving you the confidence to ride at higher speeds and descend steep slopes with control and precision.
4) Budget Friendly Product:
The Ancheer electric bike price is incredibly wallet-friendly around $400, making it accessible for riders of all budgets. This bike is packed with impressive features that rival more expensive options.
One thing that impressed me was the inclusion of an ANCHEER electric bike manual. It provides clear assembly, maintenance, and troubleshooting instructions, making it easy for beginners to handle. The manual ensures that you have all the information you need to get the most out of your electric bike experience.
What is the life of the battery in the electric bike?
The lifespan of the ANCHEER Electric Mountain Bike battery can vary depending on usage and maintenance, but typically it lasts for several years.
Is Ancheer a good electric bike?
Ancheer is a budget-friendly electric bike. It may offer different quality and features than higher-end options but still provides a satisfactory riding experience.
How long does it take to charge a 500W battery?
The 500W battery takes approximately 4 to 6 hours to reach full capacity when charging.
My findings in the ANCHEER 500W Electric Mountain Bike review show that it is a powerful, versatile off-road companion that transforms your riding experience.
Its exceptional traction and stability, customizable riding modes, and comfortable handlebar provide a superior riding experience. With its budget-friendly price and comprehensive manual, this Electric Mountain Bike offers great value.