The electric motor is the essential part of an electric scooter. It has the responsibility to get mechanical energy by converting electric energy into it. The electric motor generates mechanical energy when applied to the electromagnet field's electric current.
The electric motor must be functional, and the power must be according to the rider's need in an electric scooter. If you want to use your electric scooter for long hours or racing purposes, you may go for the high-power electric motor. In this article, I discuss some details about electric scooter motors.
Electric Scooter Motor Specifications
Generally, electric scooter motors need some voltage like 12 volts to 60 volts. It also needs several cables to be connected to the different parts of the scooter. Some electric motors have 6 wires, and some have 12 wires.
The electric motor can create electric Torque. It can be measured in Newton meters. The force can rotate your electric scooter as much as the power the motor applies. The motor will create much Torque. The electric scooter motor specification also depends on its motor type.
Types of Electric Scooter Motors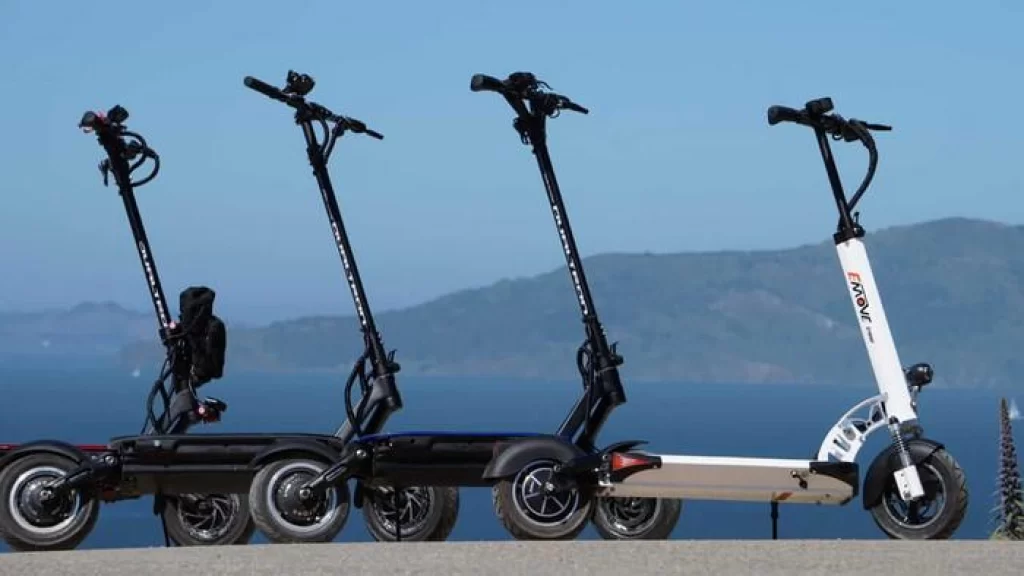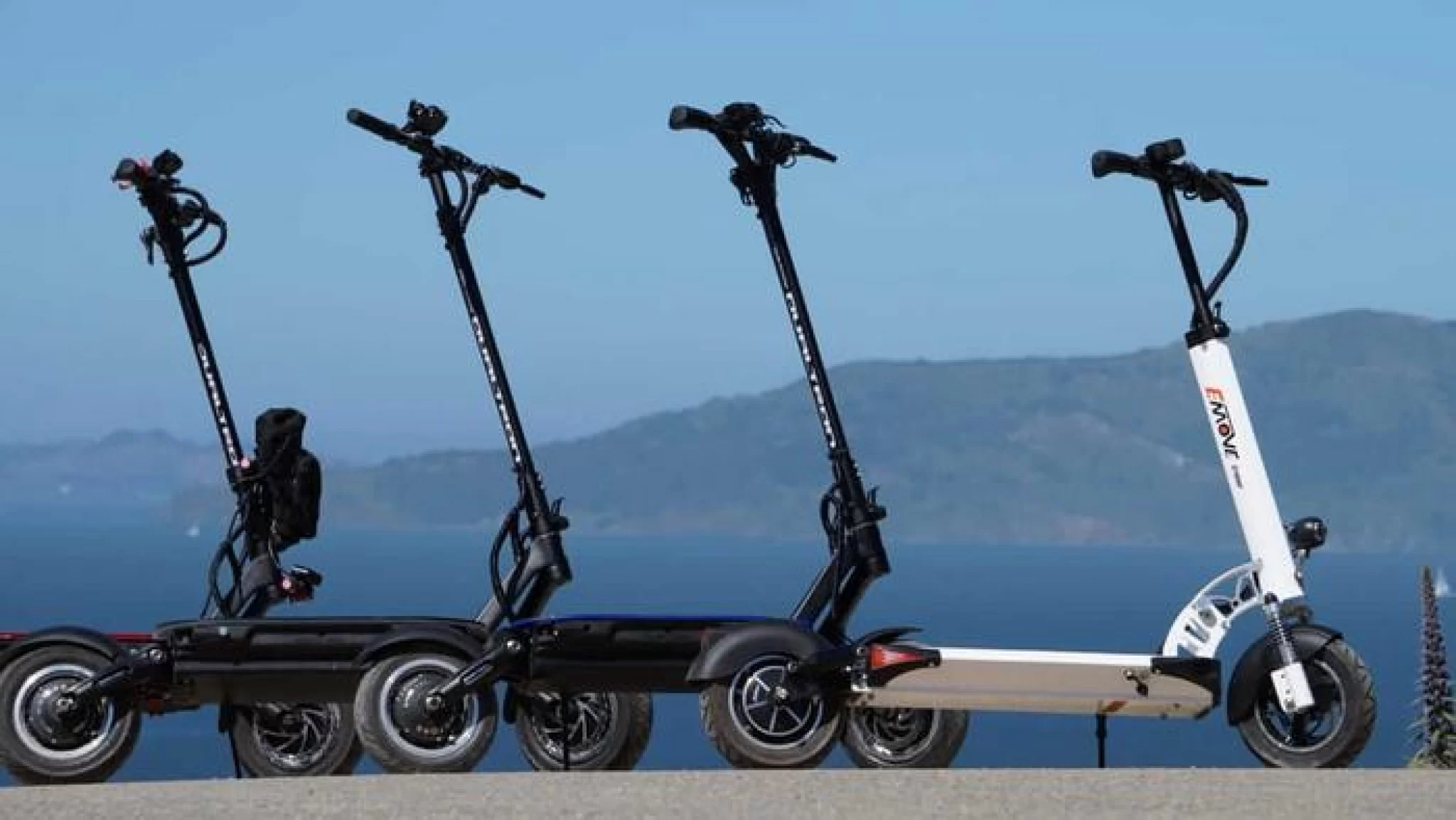 There are two types of electric scooter motors.
1) Brushed Motor
Brushless motors have been used in electric scooters since 1800. These motors can be used commercially and in industries too. By expecting from its name, these motors have brushes in them. These brushes give power to the coil phases that result in the production of power.  
Advantages:
Affordable in price
Best for beginners
Provide medium speed
Disadvantages:
Short lifetime
Brushes can be worn out
Much noisy motor
Poor Torque ripple
2) Brushless Motor
It is an electric scooter motor upgraded version. These motors have been used since 1970. These motors use digital switch circuits that create power. These motors are much more functional than brushed motors. They do not overheat and have durability because of their practical usage.
Advantages:
Long lifetime
High power, speed, and acceleration
Quiet operation with high efficiency
Disadvantages:
Brushless motors are expensive
Electric Scooter Motor Power
Electric scooter motor power is calculated in Watt, meaning if the motor uses 1 Joule per second, it takes 1 Watt of power. If the motor takes 2 seconds to take 1 Joule, the power must be 0.5 Watt. If the motor takes 0.5 seconds to cover up 1 Joule, the power will be 2 Watt.
The electric scooter motors have a minimum power of 250 Watt and the highest power of 1200 Watt. The electric scooter can take up to 15 mph with its 250-watt scooter DC motor.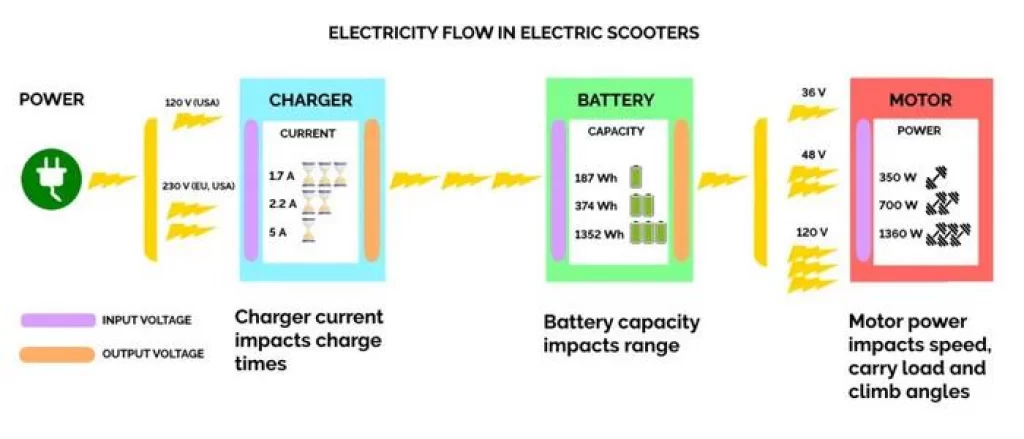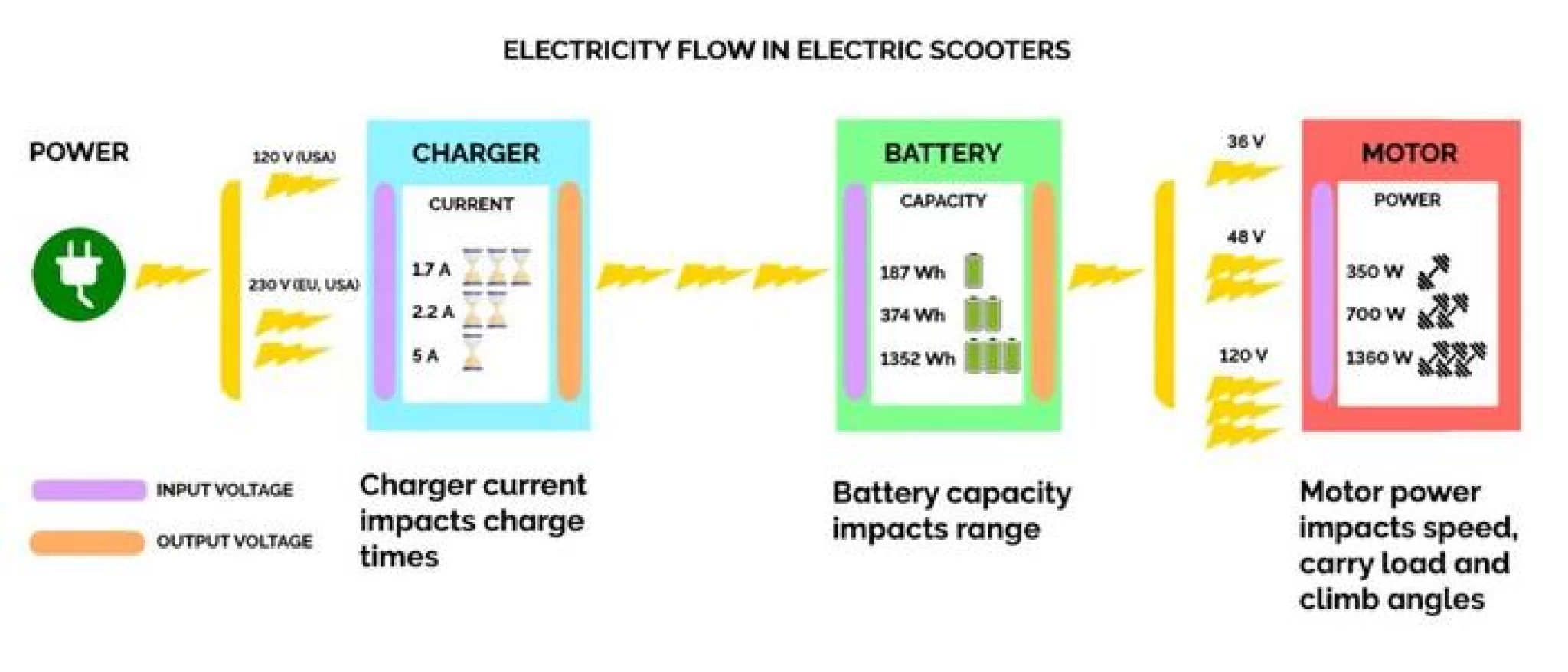 With greater electric motor power, you can have a better speed option. These motors are available with 24V, 36V, 48V, and 52V batteries. Most electric scooters are manufactured with a Lithium-ion battery.
These batteries have excellent performance with their energy density. They are much durable. Some electric scooters have Lead-acid batteries and are used in cheap electric scooters.
They exert poor energy, so their performance is not satisfactory. Top brands are busy doing electric scooter motor upgrades.
Peak Power vs Continuous Power
The motor's peak power refers to the maximum limit of power in a short time taken by the motor. After that, the motor starts heating. Calculating the motor's peak power is more significant than its continuous power.
Continuous power refers to the power consumed by the motor for an unknown period while running. This power shows the wattage and power rating of the electric scooter motor.
How Do Electric Scooter Motors Work?
As we have already read, the electric scooter DC motor needs the energy to work. When the rider powers the electric scooter, the electric signals travel through the controller's wires. The controller directs the battery to deliver energy to the motor.
The motor then starts working by creating Torque. The electric scooter moves forward, and the throttle can control the functions. When you twist the throttle more, it passes more signals to the motor to accelerate the scooter.
Manufacturers of Electric Scooter Motor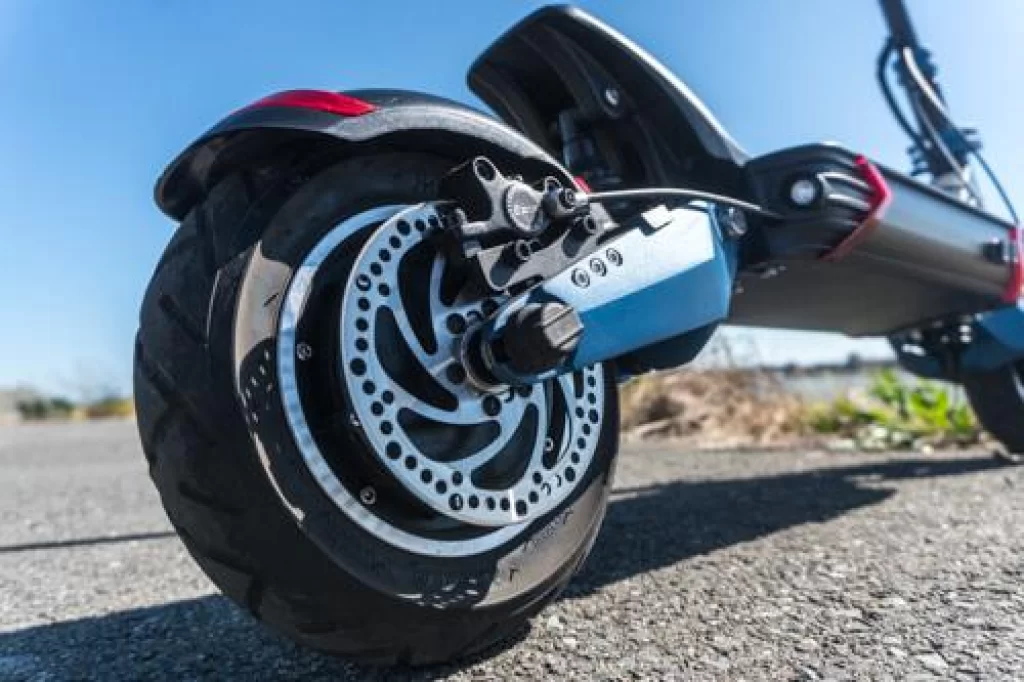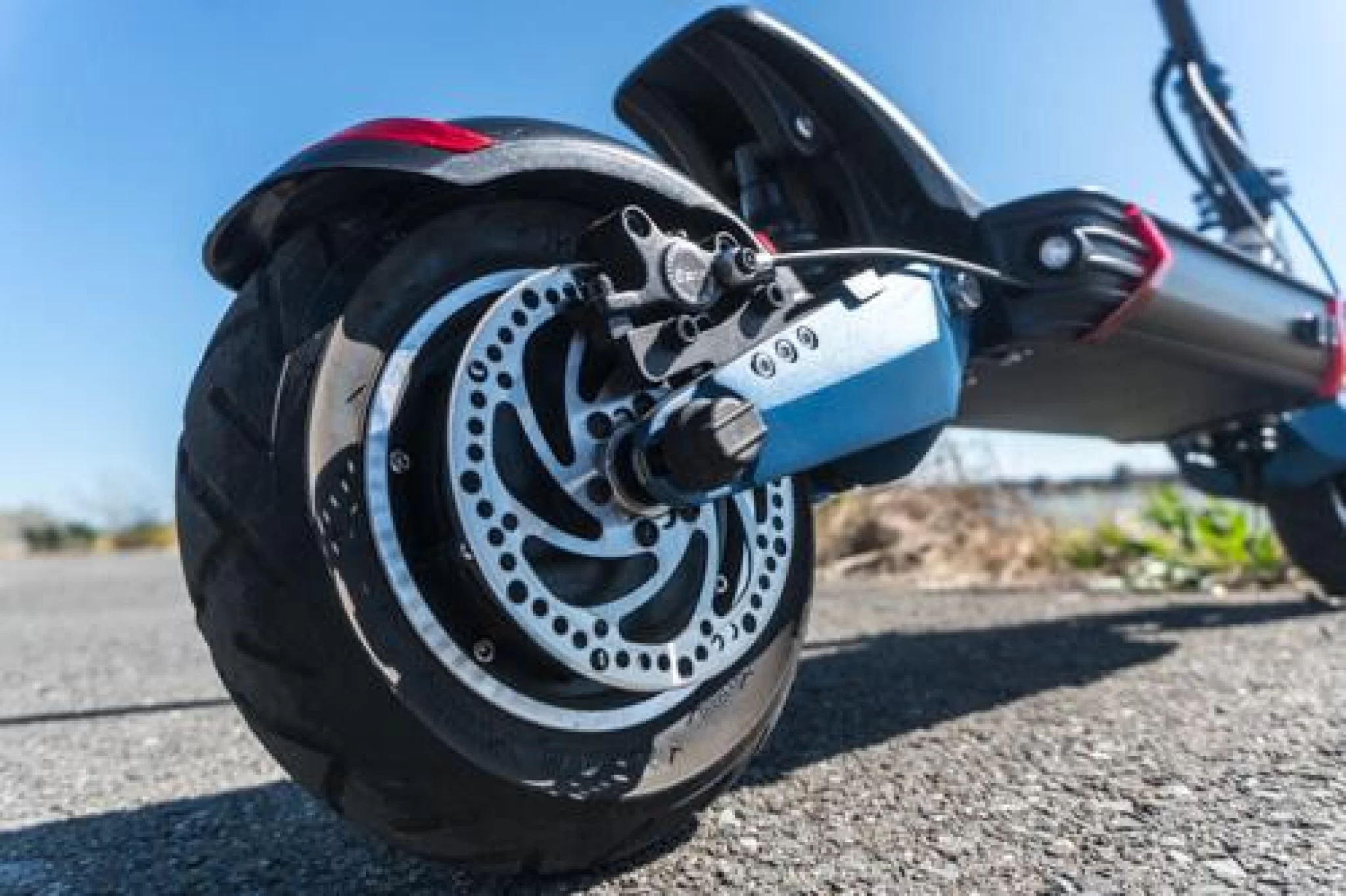 Many brands are providing electric scooter motors on Amazon.
TDPRO
You can go for TDPRO, which offers a brushed motor with the controller. This motor has 36 Volt 800 Watt power. The motors and controllers can be placed in electric scooters, go-karts, bikes, and mopeds. 
Kunray
Kunray electric scooter motor has the power of 48 Volt 1000 Watt. It is available in a kit on Amazon. This kit has a brushless motor, a controller, handlebar and foot throttle, chain, 3-speed switch, plate ring, and lock key. This kit is much more cost-effective. Kunray also offers different kits with variable accessories.
Kaibrite
Kaibrite provides an electric scooter motor of 48 Volt 2000 Watt power. It is available with a controller, throttle, crankset, chain, battery display, and power lock key. This kit can be applied to DIY engines too. It is the best option for motorized electric scooters.
YaeTek
YaeTek 24 Volt 250 Watt motor is top-rated on the internet. The motor has a backrest for multiple uses.
BestEuip
BestEquip motor has 2000 Watt power with 48 Volt capacity. It is sturdy due to its Aluminum material. It cannot get rust on its surface. The motor works with high efficiency and low noise. 
Electric Scooter Motor 1000w
The 1000 Watt electric scooter motor can take up to 20 to 30 miles per hour. You can easily enjoy this speed if you have the right body weight of a maximum of 265 lbs. If the rider's weight is slightly over, the motor will slow down the scooter's speed. The motor powered scooters with 1000 Watt batteries are under $500.  
Electric Scooter Motor 2000w
If you use a smooth road for running your electric scooter, you can go up to 40 mph speed with a 2000 Watt motor. It also depends on some other factors to speed up the electric scooter. An electric scooter motor 3000 Watt can go up to 70 km/h in favorable conditions.
12v Electric Scooter Motor
A 12 Volt electric scooter motor is suitable for kids' electric scooters. It can go up to 3 to 5 mph speed. This speed can be perfect for 4 to 7 years old kids.
24v 250w DC Electric Scooter Motors
The motor with 24 Volt and 250 Watt power exerts a moderate speed to be used by beginners and old aged people. It can take up to 20 miles per hour, depending on factors. It makes it easy to control the electric scooter for the riders. 
Electric Scooter Motor Kit
Amazon has a variety of electric scooter motor kits. These kits can be used to build your electric scooters. You must buy an electric scooter frame and a motor kit to have your DIY electric scooter. It is possible only if you know the technical aspects of electric scooters.
You may also use these kits for upgrading your electric scooters. You must take the help of an expert. Otherwise, it may be challenging to do that.
Follow the Electric Scooter Motors Guide
It is essential to maintain electric scooter motors because the performance of the electric scooter depends on its motor. An electric scooter motor guide can be beneficial for the better performance of your electric scooter.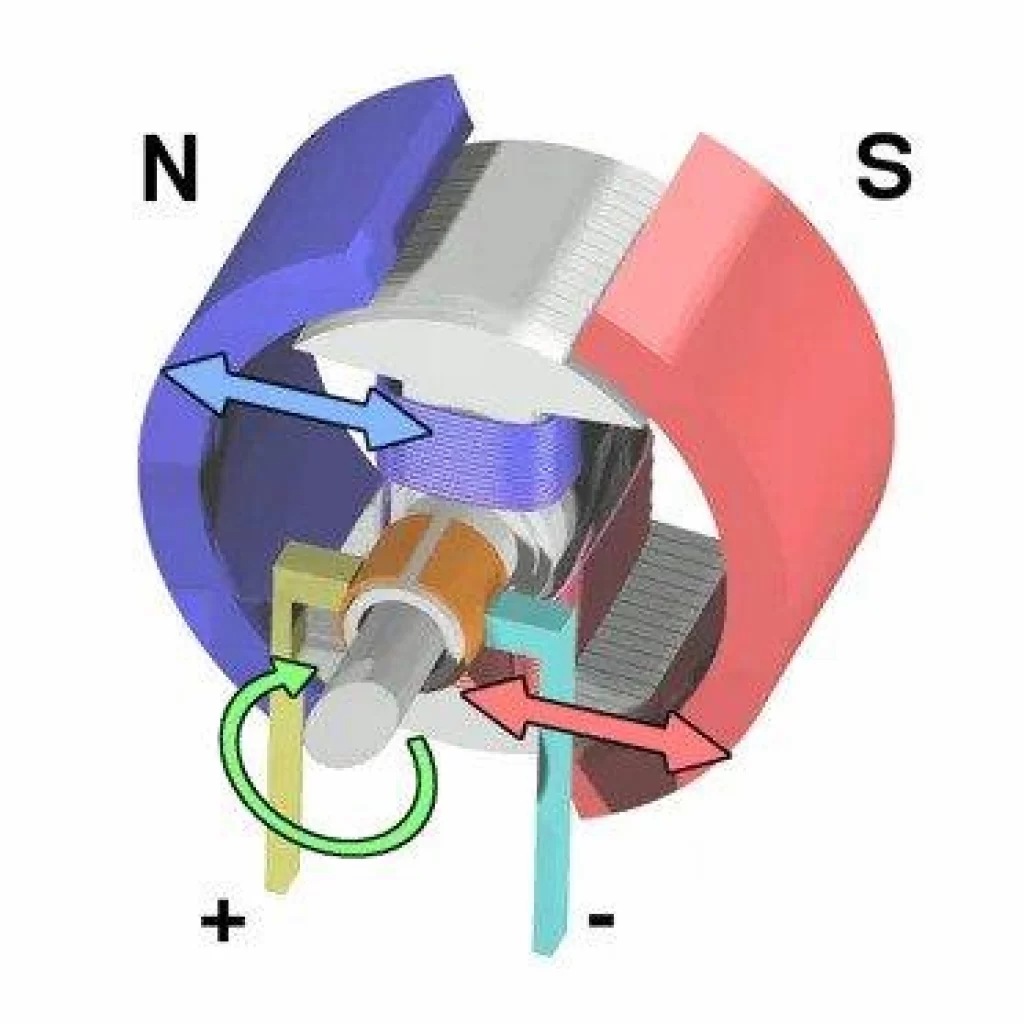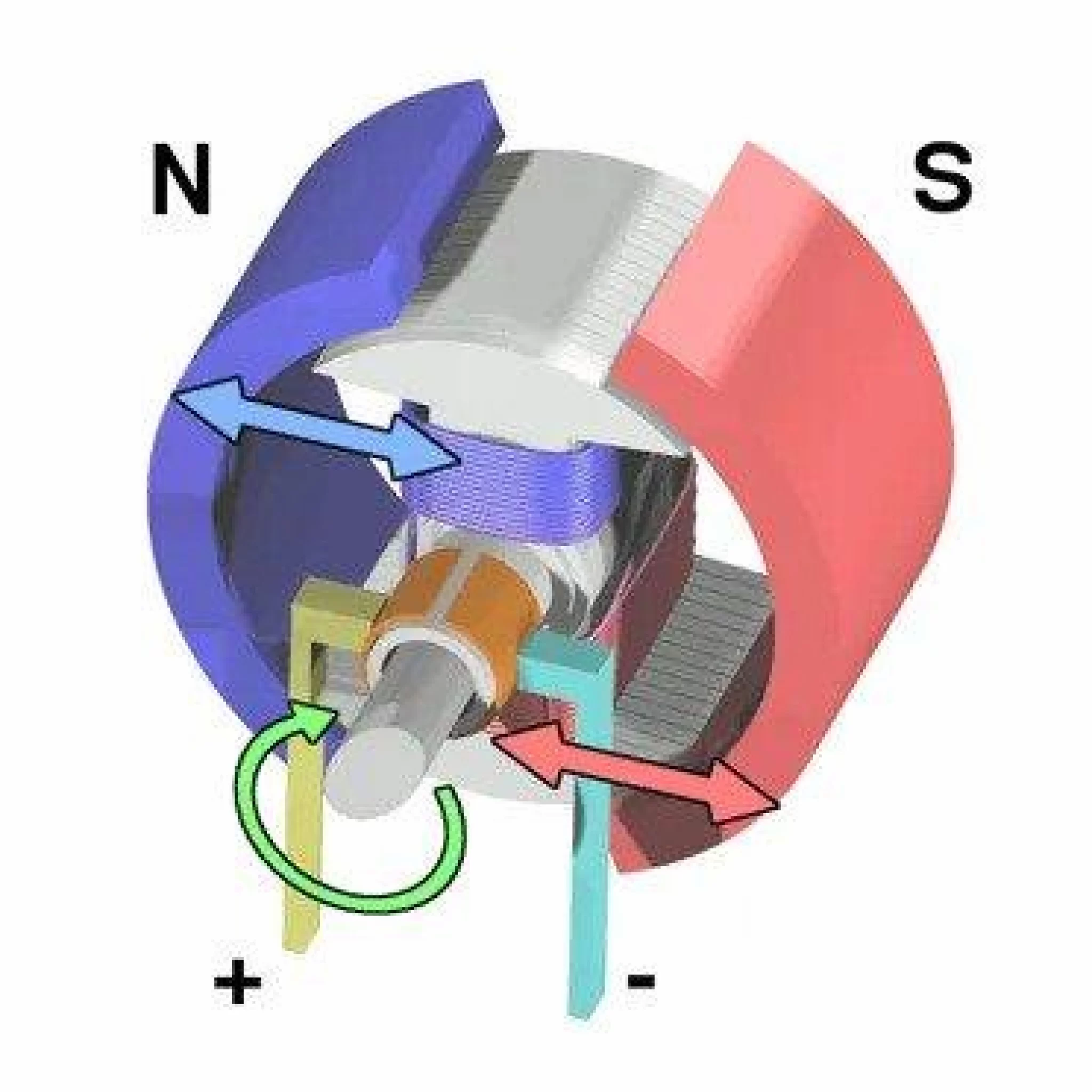 First, you must know which type of motor your electric scooter has. You will act accordingly to maintain your motor powered scooter. It is also essential to take care of other electric parts too. Follow these tips for proper maintenance of your electric scooter.
Clean it daily
It would help if you cleaned up the dirt particles from your electric scooters daily. It keeps the scooter in optimal condition. Use a clean piece of cloth to wipe it. Never use water to clean your electric scooter.
Avoid Moisture
Your electric scooter has electronic particles. They can be damaged when interacting with water. Avoid using your electric scooter in the rain. Do not interact with water in any condition.
Check Connections
Make a habit of checking the connections of the motor. If any connector is loose, it will result in an improper power supply. It can also damage the electric scooter motor if it goes too long.
Be Up to Date
You must know how to maintain your scooter electric adults because you may not frequently take it to the experts. Try to fix some errors yourself. Be careful while doing that. If you do not understand the problem, then take help to the electric scooter technician.  
Charge it When Needed
It would help if you charged your electric scooter when you needed to charge it. If you use it daily, then charge it regularly. When the charging is done then, remove the charger. Overcharging may also spoil the performance of the motor. These tips will give you a good electric scooter motor guide for sure.
Conclusion
Motorized electric scooters have been going ordinary day by day. People are much more severe about environmental pollution. They use electric vehicles for their commutation. The electric scooter motors are expensive. They must have good care to be functional. It may cause low maintenance and long life of the scooter.