The electric unicycle is everyone's favorite with its pretty design and efficient working. There is a high demand for this electric unicycle, and many people ask how fast and far they can go and compare them with their e-bikes in specification and price. If you are a unicycle nomad with a craze for riding EUC, this Electric Unicycle InMotion V5 review is a perfect read!
I keep testing new EVs and figuring out how they work in my daily commute. This InMotion V5 review is another episode of my work. Being beginner friendly, I liked how it has modest power and is lightweight. Want to know more about this EUC? This article contains a detailed review of the new electric unicycle InMotion V5 and its specifications and features. So, stay tuned!
Electric Unicycle InMotion V5 Specifications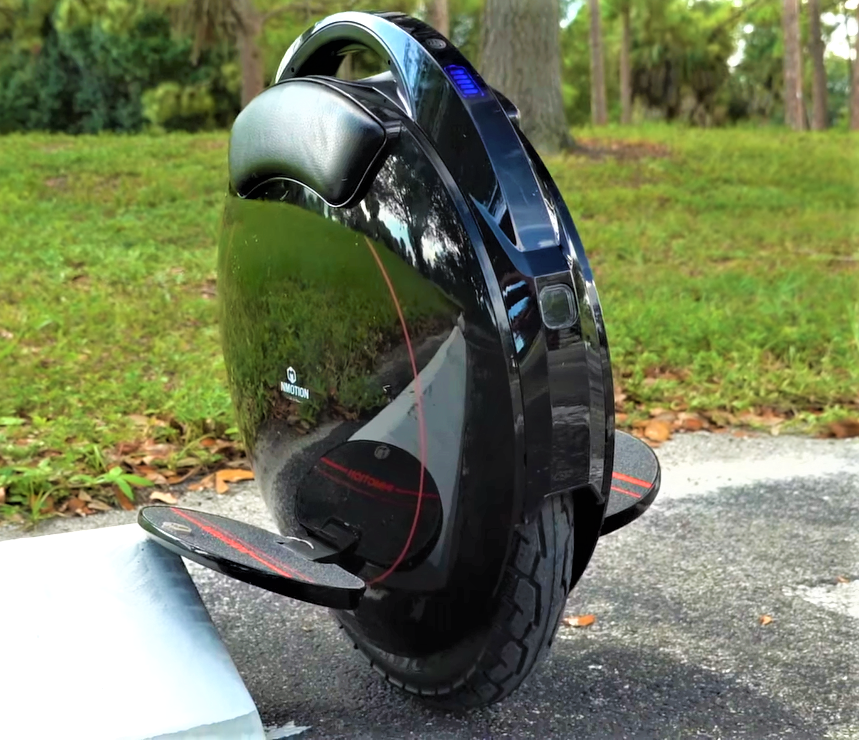 | Specification | Tested Values |
| --- | --- |
| Brand   | INMOTION |
| Battery   | 188 Wh |
| Motor   | 450W |
| Dimensions   | 18.74 x 15.82 x 6.53 inches |
| Weight | 25lb or 11.3 kg   |
| Connectivity | Bluetooth 4.0 BLE   |
| Weight Capacity | 120 kg   |
| Colors | Black   |
| Range | 9.5 to 12.5 miles   |
| Max Slope | 18 degrees   |
| Wheel Size   | 14 inches |
| Top Speed   | 12.5 mph |
| Extras   | LED lights, little foam pads for ankles |
Features of Electric Unicycle InMotion V5
I got this amazing electric unicycle InMotion V5 as a Christmas present from my father, and I have been driving it across my residence to the market more often. While reviewing, this e-cycle has proved to be as amazing as I imagined. This ride is compact, and you can fit it anywhere you like. I don't need to worry about locking it outside like any e-bike or scooter. The size is extremely portable and compact, so I can easily take it inside anywhere I want.
Following are some of the InMotion V5 tech specs;
1) Fast Speed V5 InMotion
This electric unicycle has amazing speed adjustability; you can bring down the speed to 3 mph and then increase it to 12.5 mph. There is a fast change in the command and speed of the e-cycle, and you can go from slow to top speed in just one click. This electric unicycle has another option for handling and operating the speed range from 9.5 to 12.5 miles while considering factors like temperature, road conditions, travel speed, and rider weight. INMOTION V5 top speed is 12.5 mph.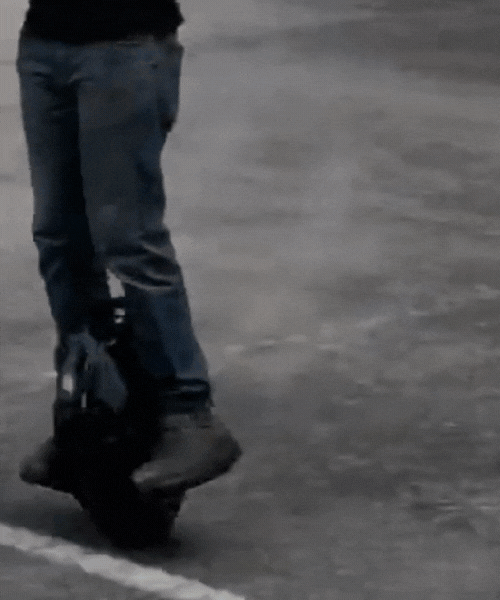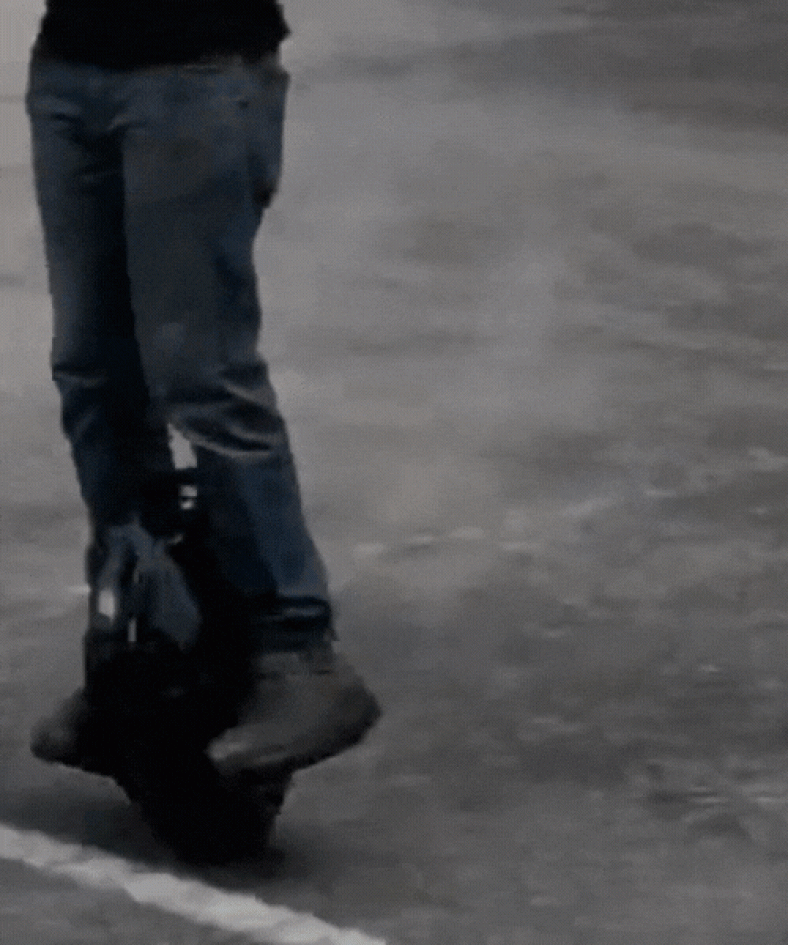 2) INMOTION V5 Battery and Power
The power of this e-cycle is 450W, and the battery capacity of V5 is 188Wh. It will charge to its full when you put this e-cycle on charge for 1.5 hours with its charging port. The power of this e-cycle enables it to ensure a smooth ride with high speed and control brakes efficiently. This motor power helps to ride on rough roads.
On the other hand, the battery keeps it alive throughout the day, and you can charge it easily without carrying the whole thing with you. In-built overcharging protectors are installed in this e-cycle and discharge the e-cycle as soon as the battery charges.
3) Impactful Design
InMotion v5 electric unicycle is a lightweight e-cycle with a sleek design. This design attracts many users, which is why this electric unicycle has become a crowd-pleaser. The stylish manufacturing design makes this one of the best electric unicycles available.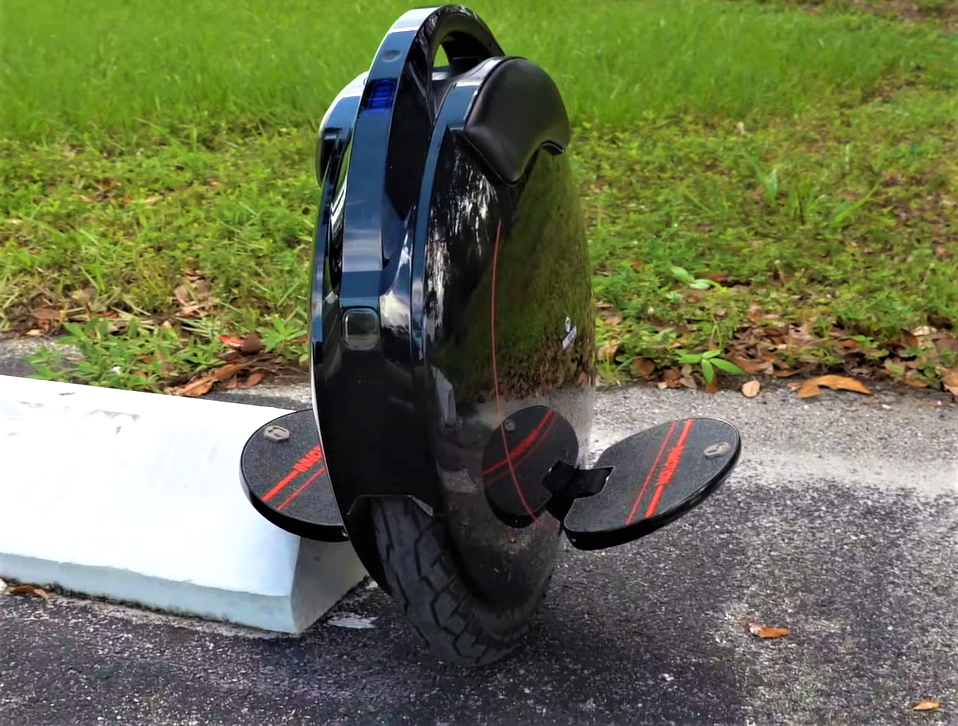 4) INMOTION V5 Tire Pressure
The outer wheel is 14 inches and makes it easy to maneuver the ride. This model is easy to carry, and this feature makes it different from others. The wheels are thick and easy to sustain on the ground easily. These wheels make the ride comfortable, and it is easy to cross the bumps on the road without disturbing the ride.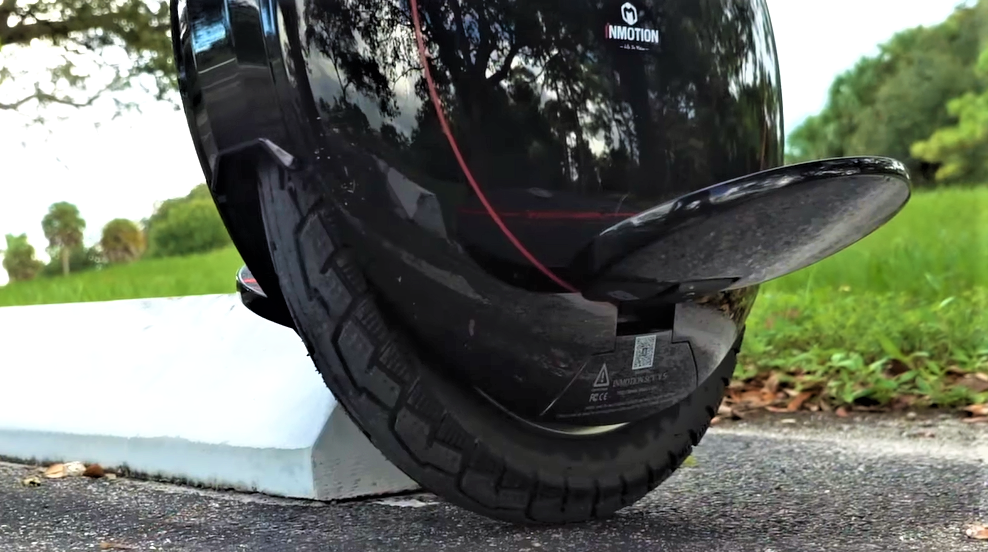 4) Luminous Headlights
When you ride this bike in fewer light conditions, a headlight in the front of this e-cycle helps you ride it at night or in places with less light. There is also a rear red light to help you ride this bike in traffic. These lights are efficient in protecting you from road accidents due to less vision.
5) Weight Capacity
INMOTION V5 weight capacity is 260 lbs; it can hold a human of 260 lbs or less. If you are slightly overweight, you don't need to worry about the carrying capacity of this e-cycle; you can ride it if your weight is 260 lbs or less.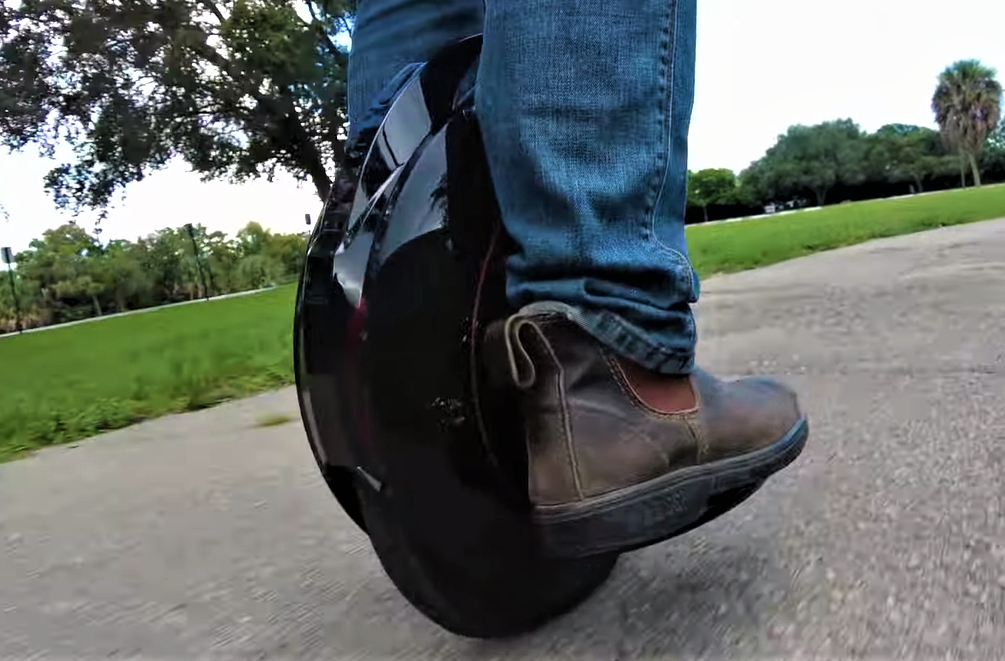 6) Slope Tackling Power
This e-cycle is effective in enduring 18 degrees slope, and you can take it to slopy areas. The 18-degree slope and the amazing 450W motor power combine to give this e-cycle the power to ride in slopy and rough patches of the road without stopping. This e-cycle is water-resistant IP55. You can also take it into damp places and easily handle light puddles.
7) Easy Assembly
This InMotion e-scooter is easy to ride and assemble; when I came further, I unpacked it and pressed the reset button near the charging port. You can easily power the device with the help of this charging port. You can also power on and off the device from this button easily. You can easily practice and become familiar with this e-cycle by turning the power button on.
8) Eco-Friendly
This e-cycle is eco-friendly, as you don't need to add fuel or diesel into this e-cycle. It runs on electricity stored in its battery; this feature makes this bike eco-friendly.
9) Comfortable Ride of V5 InMotion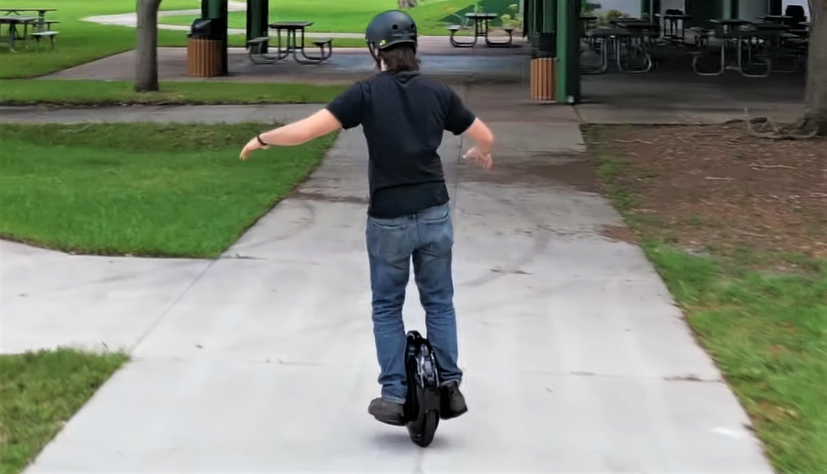 V5 InMotion electric ride ensures a comfortable ride with the help of its strong grip and balancing technology. You can easily keep your energy and ensure a comfortable ride if you have practice. It would help if you had some practice to gain full balance; before this, you can lean on a wall to get some practice.
10) Connectivity
This V5 e-cycle has flexible Bluetooth connectivity; you can connect it with any of your smart devices and then check all the details of this e-cycle on your phone; you can check its current speed, range, battery, light, and many other features through this app by connecting it with Bluetooth.
11) Price
The Electric Unicycle InMotion v5 price is $699. I got it as a Christmas present, so it is a win-win. The price looks slightly more than what most users want, but it offers so much utility that you won't regret buying it.
Benefits of Electric Unicycle InMotion V5
This e-cycle is budget-friendly, and beginner EUC riders can afford this e-cycle easily.
There are safety features in the application to make your e-cycle safe.
You can easily take it anywhere; it is highly portable.
There is a guarantee of a smooth ride.
This e-cycle lasts long and consists of durable material.
You can learn to balance this e-cycle easily with good range and recharge time.
Drawbacks of Electric Unicycle InMotion V5
Sometimes the INMOTION app shows some glitched while used.
The power button of this e-cycle is very sensitive to touch.
If you have a large foot and your height is good, the pedals might be too short for you to ride on.
How Long Does an V5 Electric Unicycle Last?
You can take this e-bike for more than 12 miles by charging it fully; this e-bike can go up to 12.5 mph. If you have charged your e-cycle fully, it will go 12 miles without stopping or the battery dying.
Is The Inmotion V5 Waterproof?
The InMotion V5 is waterproof and IP55-rated water resistant; you can easily use it on a water surface as it is water resistant. The IPFF waterproof rating and sandpaper-like pedals provide a reliable solution to the device, no matter the dry or wet environment outside.
What is the Fastest Electric Unicycle?
V13 Challenger is the fastest electric unicycle; it has some of the most amazing features, such as 10,000 W motor power with a top speed of 140 km/h, 87mph. But for beginners, V5 is the best and most practical.
What is a Good Brand of Unicycle?
Some of the top brands of a unicycle are Nimbus, and Kris Holm, both of these brands are UDC selected and make high-quality unicycles; if you buy one of their EUCs, you won't regret your decision.
If you are on edge and confused about purchasing EUC, you can consider buying InMotion V5 as it is a perfect choice. Its affordable price and attractive design make it a tailored option for beginners.
This EUC is not for taking it off the road; you will have to manage the ride on the road. If you already have some experience balancing the e-cycle, you will have an absolutely fun ride with the help of this electric unicycle. There is also an INMOTION V5 manual for users to understand the working of this e-cycle.