Varla is a renowned name in the Scooter industry, and the latest Varla Falcon has been a fantastic addition to the series. Whether you need an eco-friendly transportation mode or budget-friendly options, Varla Falcon has everything to meet your needs and wants. I've prepared this Varla Falcon electric scooter review to make you learn its real power, battery timing, design, frame quality, and more.
Varla has been serving communities in more than 31 countries, and the latest stats tell us it has done more than a million users globally. Riders ask for durable and efficient transport options with all the safety protocols, and you can attain all this by considering Varla Falcon. It has a beautiful design with multiple color options and tubeless tires. It is super easily foldable and even easier to unfold all over again. Let's get started.
Exclusive Discount: New Coupon Code
Save $60 on Varla E-Scooter Purchase: ROE
Varla Falcon Electric Scooter Specifications: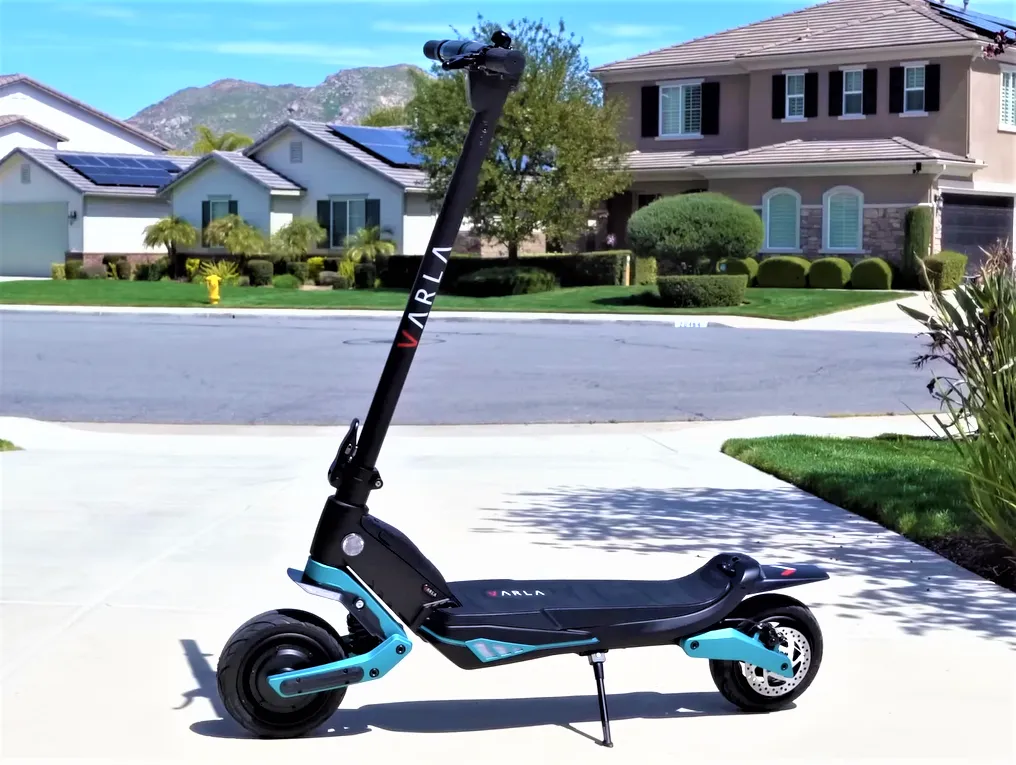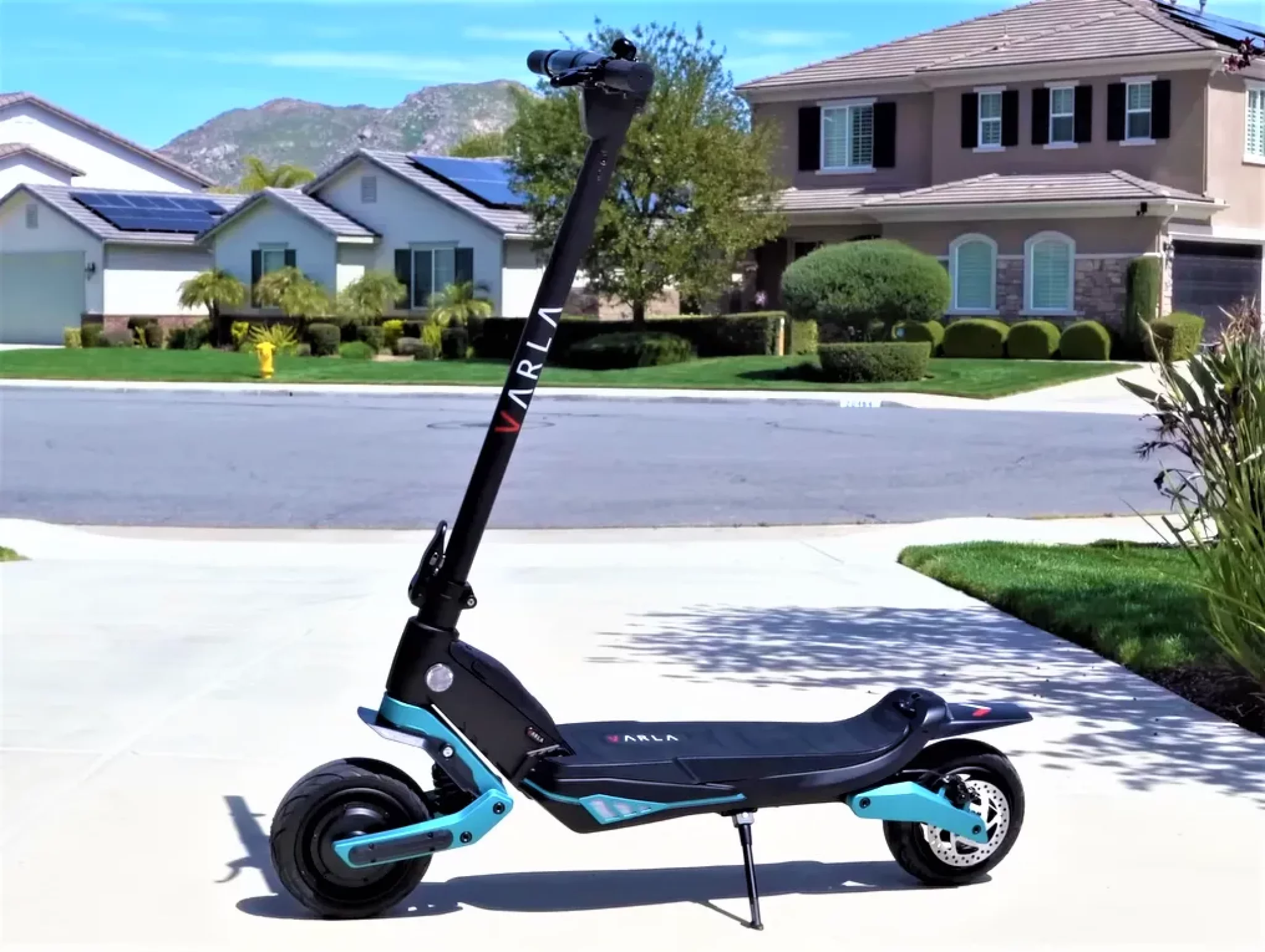 | Specification | Tested Values |
| --- | --- |
| Top speed | 22 mph |
| Motor | 500W |
| Battery | 48V 10.4Ah (500 Wh) |
| Suspension | Dual |
| Max range | 25 miles |
| Weight capacity | 265 lbs |
| Tires | 9 inches tubeless |
| Recharge time | 4 hours |
Top-Notch Features of Varla Falcon
Here is a list of features you get with the Varla Falcon, and if you compare it with other options available in the market, you will find it a leading unit among all of them.
1) Long Battery Life
It has a powerful battery backup that gives you protection against heating hazards. The 48V 10.4Ah lithium-ion battery is super good with its intelligent system to provide a long-lasting impact to the energy setup. I like the Varla Falcon battery because of its durable and secure mechanism. The Varla Falcon charger is fast and takes the least time to get a fully charged battery.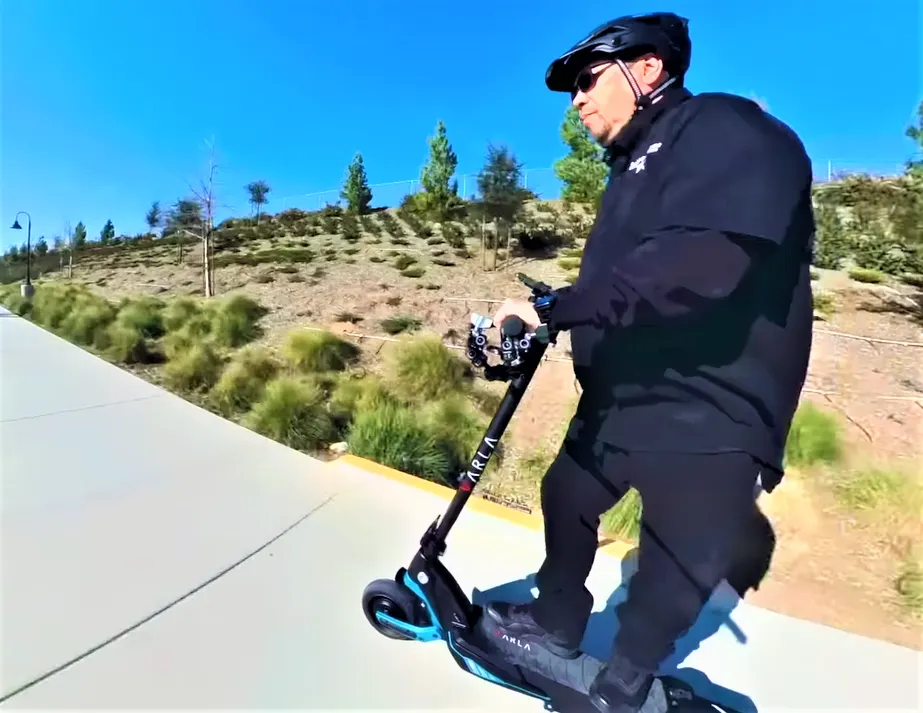 2) Powerful Motor for the Max Speed
It offers a powerful motor with 500W power that makes you enjoy a range of up to 25 miles faster. You also get a built-in controller that helps you control the speed; the max speed goes up to 22 mph. This Varla Falcon electric scooter review contains much more; stay tuned. If you look at the Varla Falcon manual, you will find it a fantastic addition to the electric riding solutions.
3) Ideal Brakes and Elegant Design
The brakes are inevitable for any vehicle or riding instrument, and you get the best brakes with the Varla Falcon. You get the best mix of disk and electric brakes. Moreover, the design of the scooter is so alluring and super fascinating. Your eyes feel good while glancing, and your feet feel happy while riding it.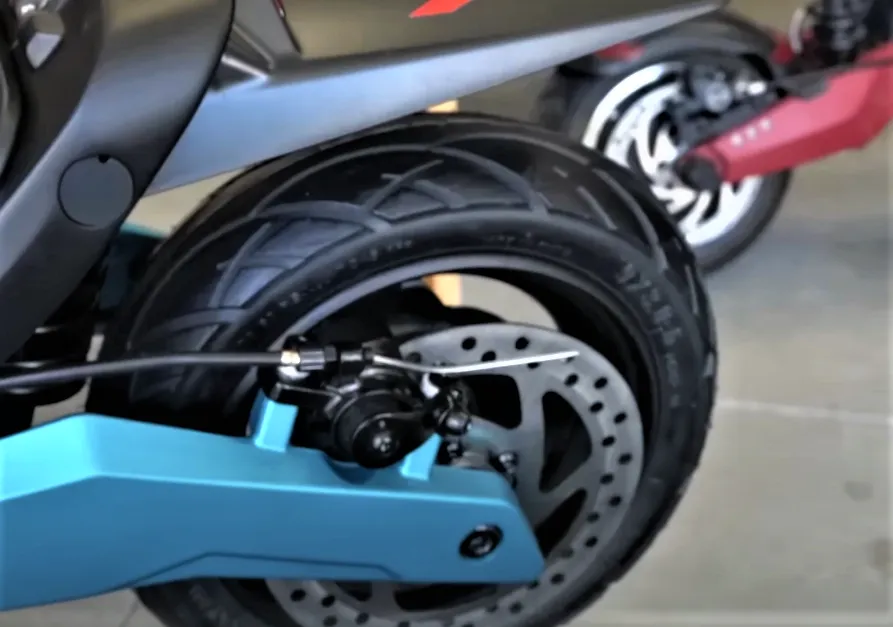 4) Durable Frame with Tubeless Tires
The frame quality is aircraft grade, and no typical hit can damage the frame. You get the durability of the journey with the ultimate peace of mind. Furthermore, the tubeless tires are good to offer you off-road transport.
You get nothing to lose while riding it on a bumpy or rocky track. There is a spacious deck that is helpful for placement of the feet therein, and you get an ideal ride for almost nothing comparatively. 
5) Dual Suspension and Folding Options
It gets you dual suspension containing front and rear suspension options. The rugged terrain with bumpy sides cannot trouble you because of the excellent suspension mechanism. I found the shock absorption on the top, and the foldability is another feature you will surely like in this scooter. By folding the front tire and other parts, you can pack it in a small bag. It takes no time to fold and to unfold.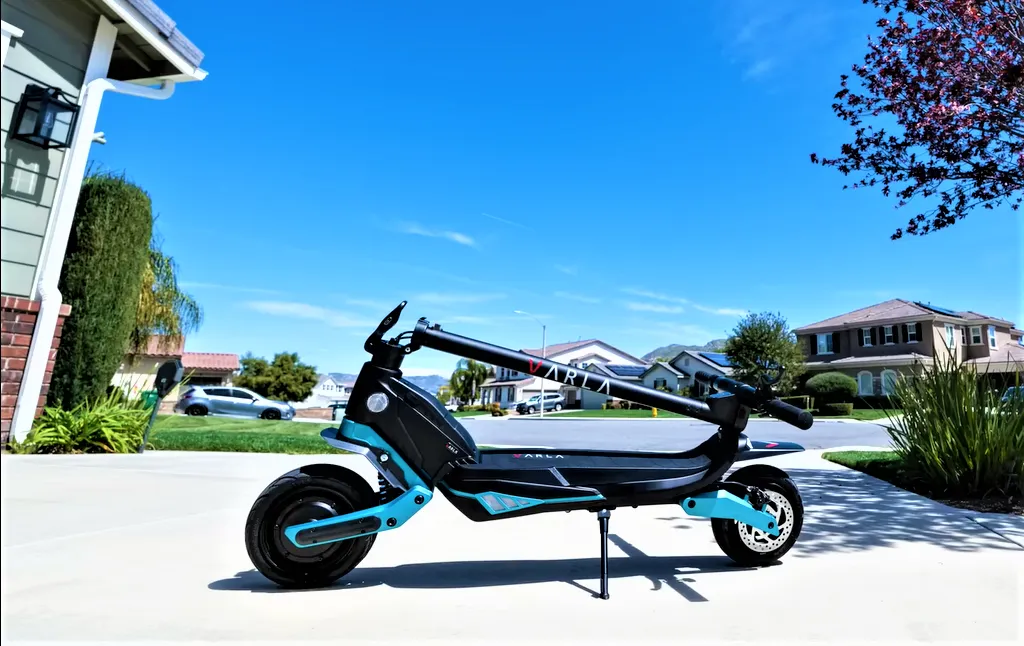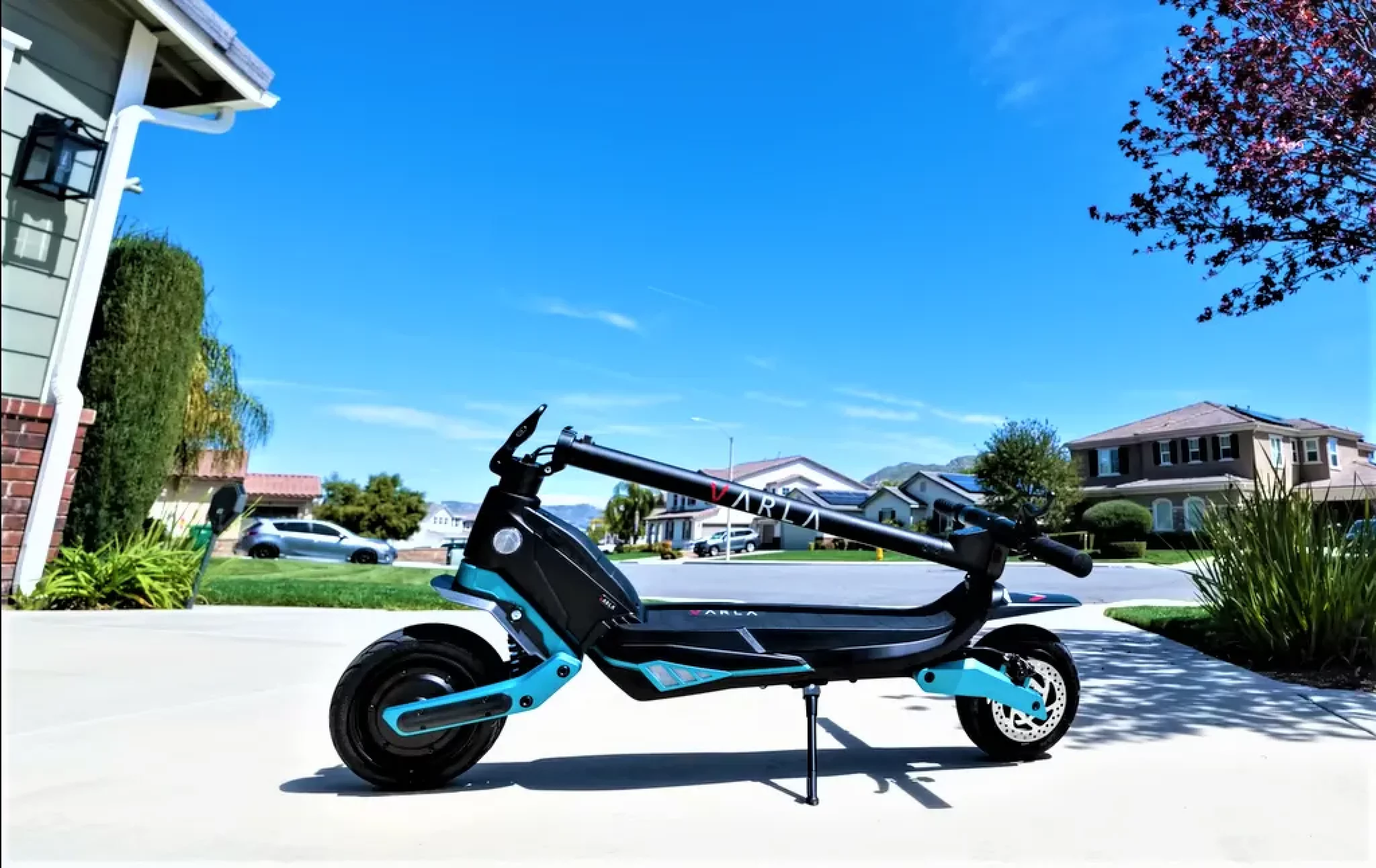 6) LCD Display with Lighting Solution
You also get an LCD on the board that help you see all the figures related to speed, battery life, etc. Moreover, you also get a headlight that enables you to continue your rides after sunset, which helps keep others alarmed about the scooter. It takes your visibility of the road in darkness to the next level, and you feel free while driving such a fantastic transportation solution.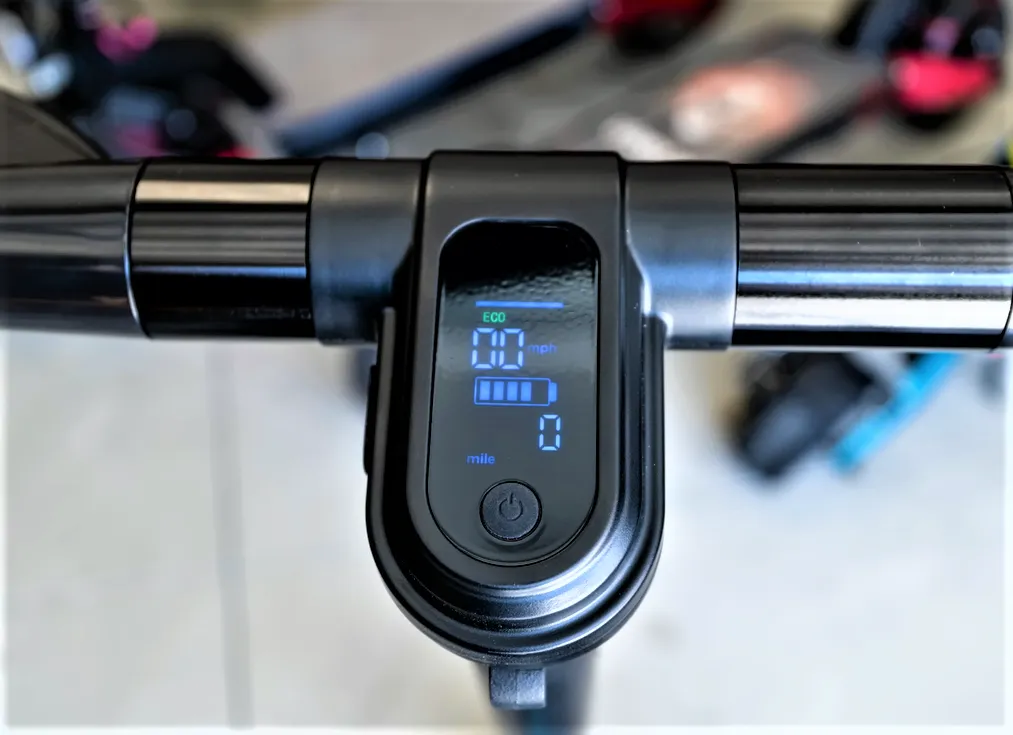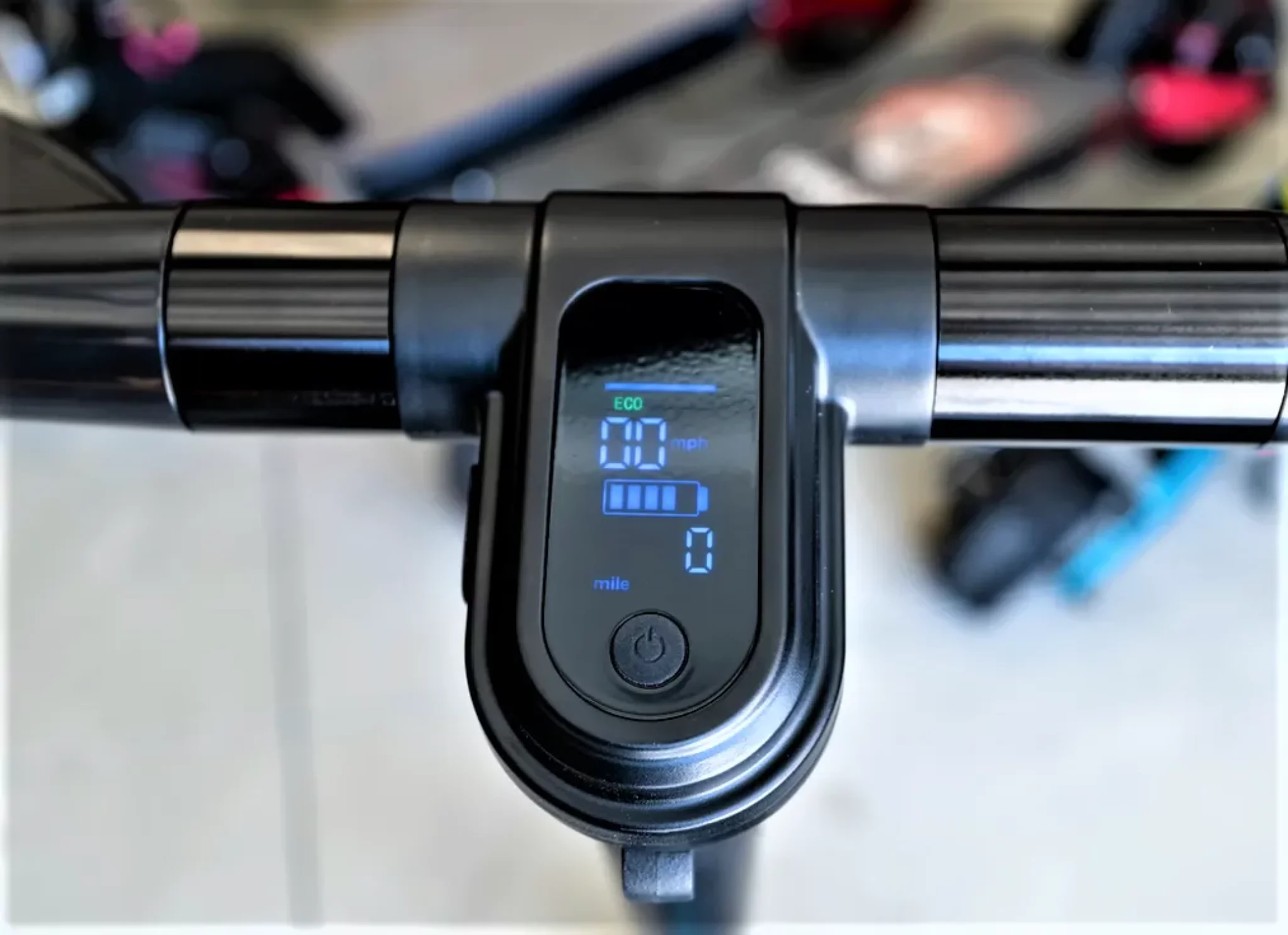 7) Performance of Varla Falcon Electric Scooter
The performance of the Varla Falcon is super good with its powerful battery and motor. You can enjoy 19% of the slope but with care. You can enjoy the speed just by using a thumb, and it takes no time to touch the speed.
When I started writing this Varla Falcon electric scooter review, I didn't go for studies and reviews but tested it myself and found it a great riding solution. It has a long series of top-notch features you do not get with other options in the same budget. 
8) Price of Varla Falcon Electric Scooter
The price of the Varla Falcon is very competitive, and it goes around 899 dollars which is unbelievable for the series of features you get. Several electric scooters are available in the market, but Varla has its place with its unique series of electric ride solutions.
Is the Varla Falcon worth it?
It is worth it for the money you spend, and if you look at its premium quality features lineup, you will feel the price is low. It is the perfect electric scooter now with its powerful battery, robust motor, beautiful design, LCD, light, and rear brakes.
How fast does the Varla Falcon go?
Varla Falcon can get you a speed of up to 22 mph, and it is good with electric solutions. However, the durability is skyrocketing, and that's what matters in speed rides. So, don't worry about the strength of the scooter, and you can enjoy a ride of 25 miles on one charge easily.
It is a complete package of premium quality materials from brakes to tires, colors to aesthetics, and safety to satisfaction. It is an excellent blend of high-quality components with an ultra-durable frame and a powerful motor to get you a max speed of up to 22 mph. The battery life gives you a ride of up to 25 miles on one charge and takes the least time to charge. Multiple colors are available, and you get a fair deal for the money you spend.I hope you find this Varla Falcon electric scooter review helpful for your potential buying decision.