Smart people search for customization in their products. Your hoverboard can also be customized like you do with your bike. I have used many hoverboards for my recreational activities. I personalize them with different material and props. I prefer to customize them by myself. It's quite easy to do!
There are some ways you can make your hoverboard exclusive for you. The things related to you must reflect your personality. If you are a jolly person then you can use funky colors and structures to reshape your device. If you are aged and want to use your hoverboard only for the commutation purpose then go for some matured colors and textures for your hoverboard.
If your hoverboard has been old, then you can also reshape it to have a new look. Then you won't have to buy the new one because you will love the previous one!
If you are in search of how to customize your hoverboard, I will demonstrate some methods to customize your own hoverboard easily. Let's come and read the piece of information I have collected to you.
4 Step To Follow
Ways to Customizing Hoverboard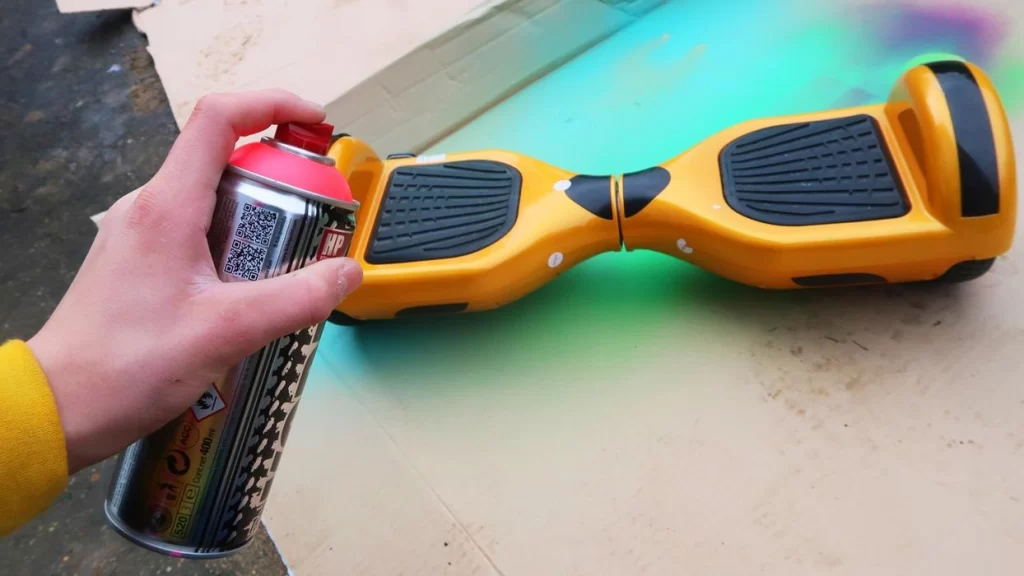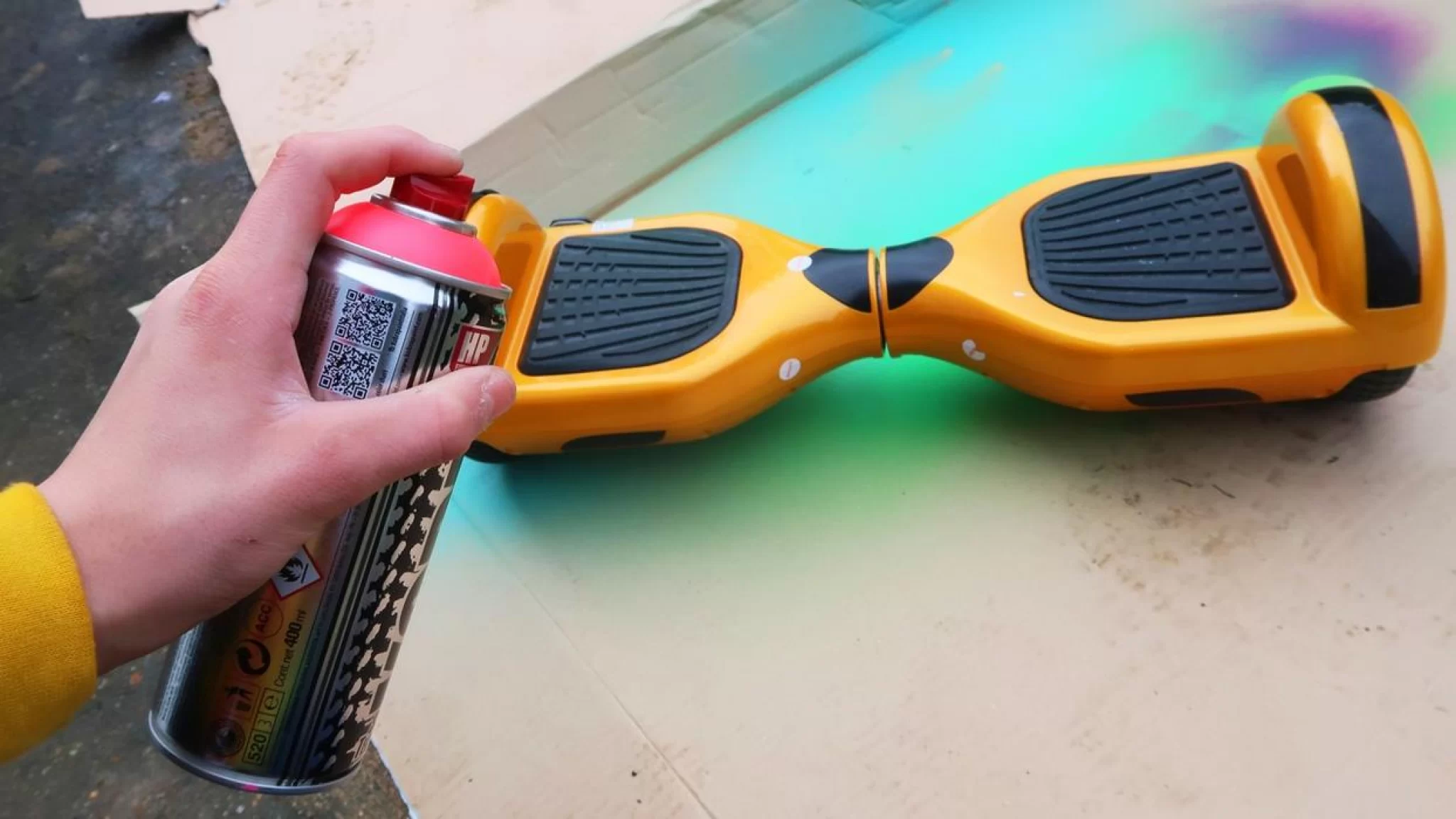 As far as my experience I have collected four ways to convert my hoverboard into a work of art. You can choose anyone you like for custom hoverboard.
1) Custom Hoverboard Skin
Online market is furnished with colorful hoverboard skins or you may call them hoverboard covers. They are just like mobile phone cases. Hoverboard skins are designed specifically for some models. They are fit and full cover the hoverboard outer surface leaving the areas of light to make them functional.
You can get ready made hoverboard covers in the market by the top brands and also you can make the skin customized with your pictures, or something else special to you. Some companies offer you to submit your design and they will make it for you. However, this will take some more money from your pocket. But you will get the thing what you want.
There are mighty skins available for the hoverboard. It is Vinyl skin that gives a 3D look. Hoverboard Protective Silicon skin is also favorable for the riders. It is soft and elastic due to its material. It is scratch proof and keeps your hoverboard safe from dust and dirt.
Silicon rubber skin also gives your hoverboard a tremendous look. It will make your device waterproof and heat proof. Silicon hoverboard case cover may be a good option. They are soft and comfortable on covering your hoverboard.
2) Stickers for Hoverboard
There is a huge variety of stickers for the hoverboard. You can choose among animated stickers, waterproof stickers, inspirational stickers, etc. These stickers are available in girls and boys category. You can get random stickers or particular stickers designed for hoverboards. They are definitely a bit expensive but will make your hoverboard special.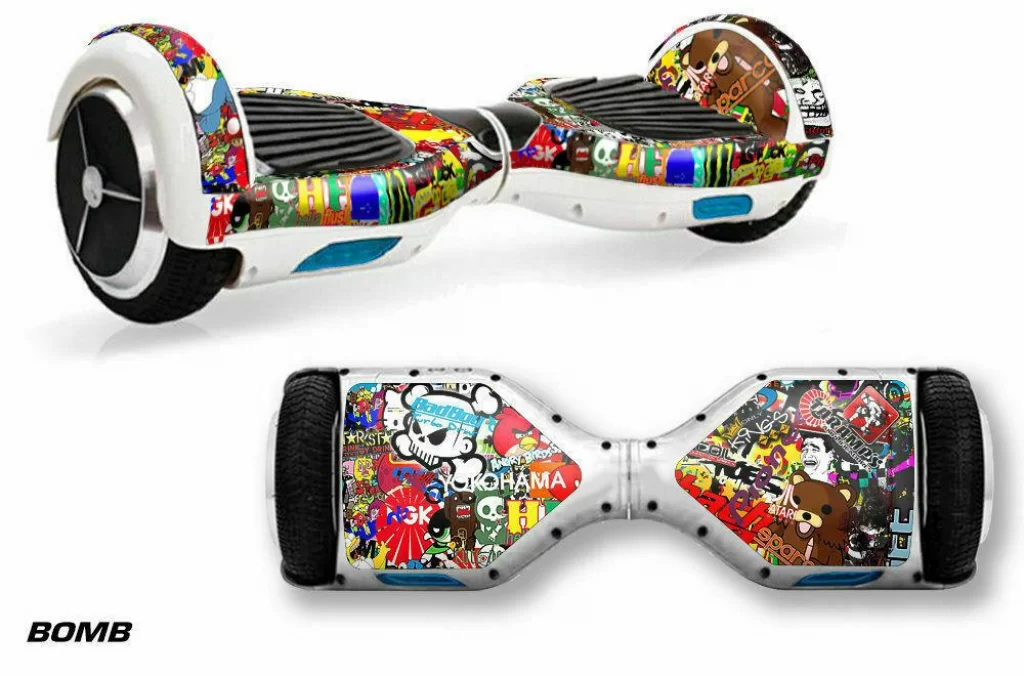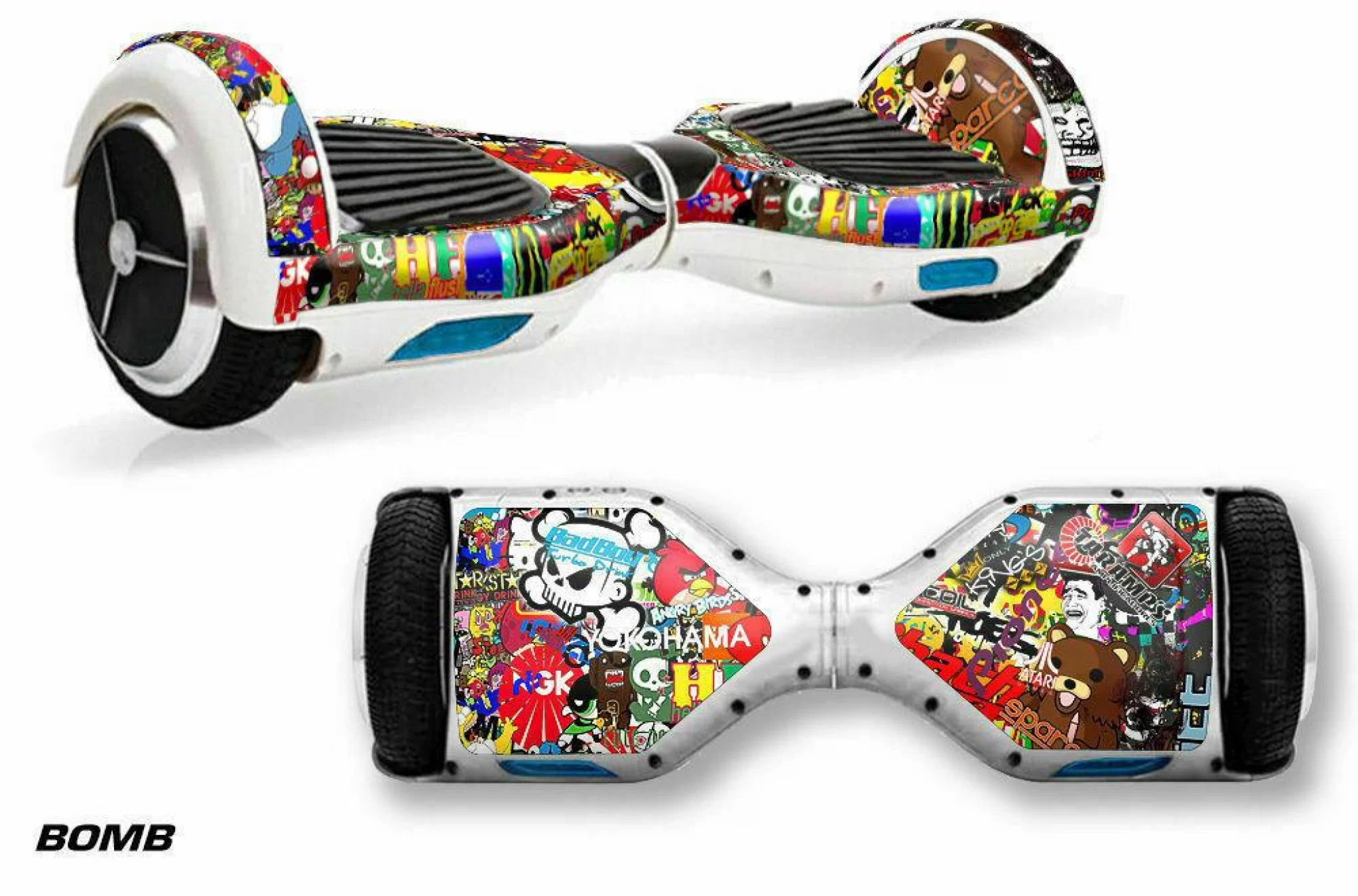 Vinyl stickers are the best for personalize your hoverboard. They are waterproof and will be there on the board for a long time. You do not need to do any effort to paste them. They are adhesive and do not spoil in any condition.
Reflective stickers can also enhance the looks of your two wheel scooter. They reflect the light and people can easily recognize you in dark from far. These stickers can also be good for your visibility.
3) Painting Hoverboard
You can change your hoverboard colors by painting it. You can choose to change it in single color or make it textured by painting the strips and the shapes on the hoverboard. It is better to use spray paint for that. It allows you to only spray it and the color of the hoverboard will be changed easily.
Remember to cover the lighting area during spraying. You need to cover the wheels too. You can use stencils for spraying in the design on your device. If your hoverboard is going old or scratched then you must spray color on it. It will give a new look to the hoverboard.
You can further custom painted hoverboards by applying stickers and reflectors on them.
4) Decals for Hoverboard
Decals are like stickers but they can stick with heat or water to the surface. They are made for applying on walls, doors and on vehicles. Some decals are particularly made for hoverboards. Some decals are permanent but some are removable.
They are a lot of designs of decals available on the market. You can pick as per your choice. They have affordable prices and unique structures. Your hoverboard will have a new presentation after applying decals on it. The cool looking hoverboards will seem good and you will feel happy riding on your scooters.
Make Your Custom Style
Design the Hoverboard Yourself
Above are the few options by which you can design your own hoverboard and be satisfied with it. Furthermore, if you do not want to go for the available tools on the market to decorate your hoverboard, then you can DIY it by using some traditional stickers and duct tape.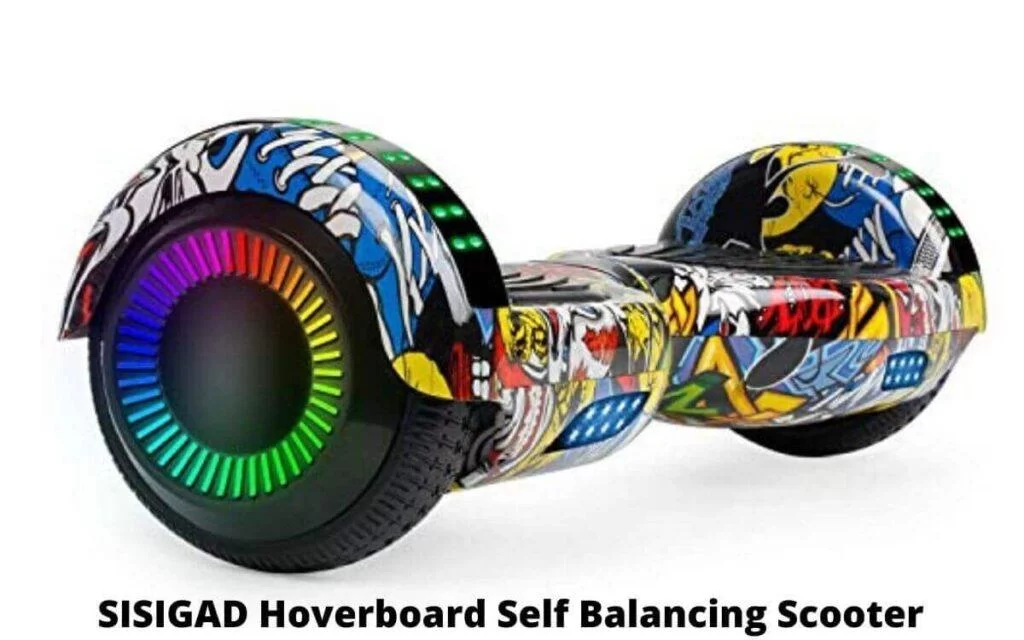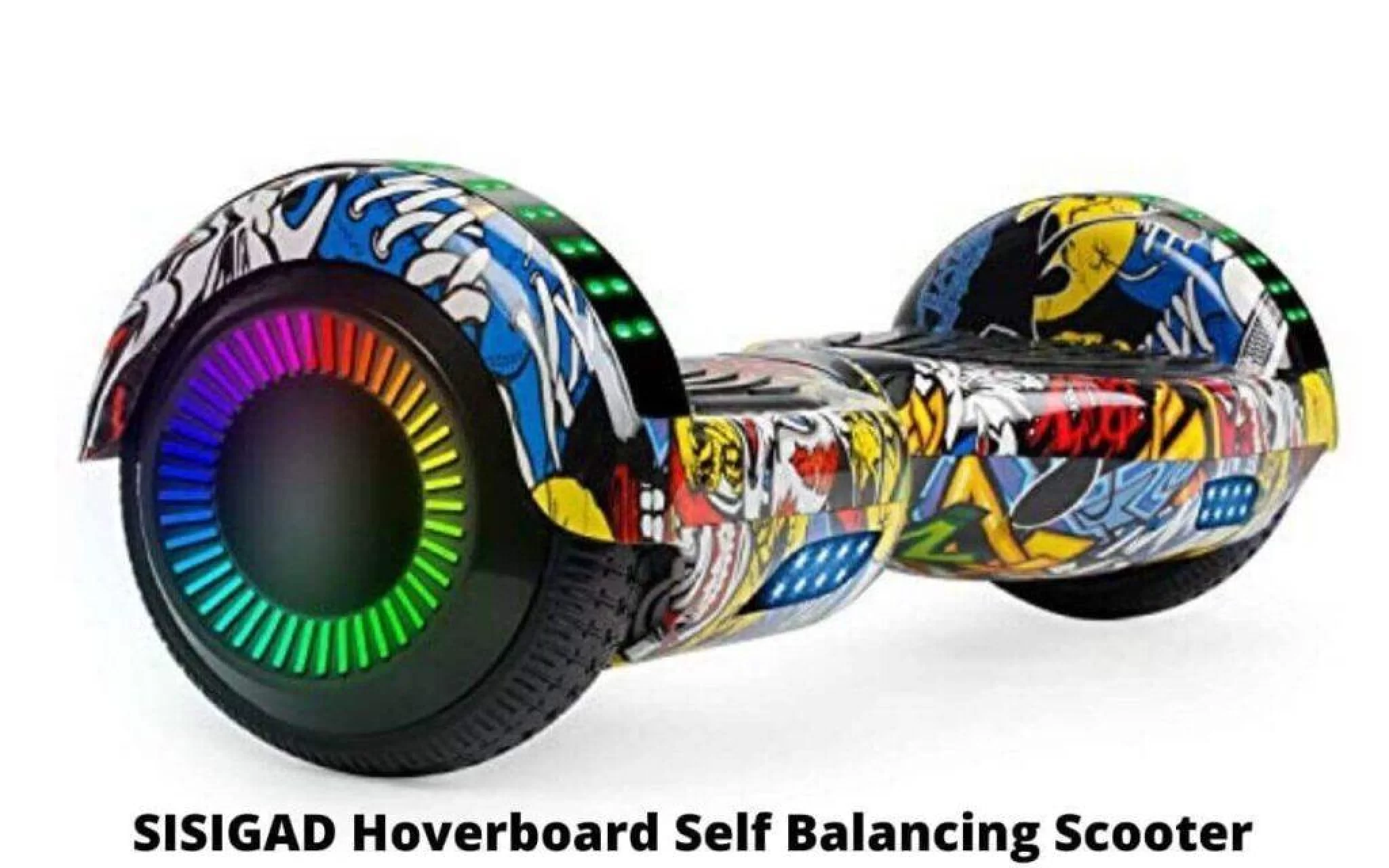 Let's see how you can do it with cool hoverboard design exclusively for some brands.
Customize Hoverboard Segway
Tools Required
X-acto Knife
Reflector tape
Colorful Duct tape
Stickers /Decals
Method
Gather all the tools required to customize hoverboard Segway.
Clean a surface of the table and place a large piece of cloth there.
Put your Segway hoverboard on it and also wipe it out properly to avoid the dirt particles from there.
Paste the reflector tape accurately on the upper case of the wheels.
Make it straight along the line.
Paste some stickers or decals in the center of the wheels.
Use duct tape to make some visible and colorful lines on the sides of the Segway Hoverboard.
Cut the remaining part of the duct tape and the stickers with x-acto knife.
Again make it clean and it is ready to run.
Customize Hover1 Hoverboard
Tools required
Duct tape
Scissors
Spray Paint
Method
First cover the lighting, foot area and wheels because these parts must not be sprayed. Cover them with tape. Buttons and connectivity ports may also be covered properly.
You can choose one or more colors as per your choice.
Now shake the bottle of the spray and apply it on the hoverboard.
Let the layer be dried and then again spray on it to make it in perfect color.
Apply the final layer and make it dry.
Remove the tape and your Hover 1 hover boards customized and are ready to go!
Customize Swagtron Hoverboard
Tools Required
Hoverboard Skin
Method
To make customize your Swagtron hoverboard you need to get a hoverboard skin of your choice.
You can create your own hoverboard skin. You just need to search and find the ways to create it.
Select good color and texture in silicon hoverboard cover.
Once you get the skin, place your hoverboard on a clean surface and wipe it out.
Then Stretch the skin and cover one side of the hoverboard.
Do the same for the other side.
Your custom hover boards will look good when wearing new skin.
Conclusion
When you want to customize a hoverboard, then you can follow the above instructions and can do it easily with the material available on the market or you can customize them by your own. It's up to you what kind of material you use to personalize your hoverboard.