The electric scooter is used for personal transport. It is easy to ride and convenient for parking, and some are portable and easy to carry. This electric scooter provides a 100% clean, noise-free environment and has no pollution.
The electric scooter for adults and teenagers is perfect for casual rides. I have tested Gotrax Apex in detail and will review this electric scooter here. Reading this gotrax apex review will persuade you to buy it.
UnBoxing Gotrax Apex XL Electric Scooter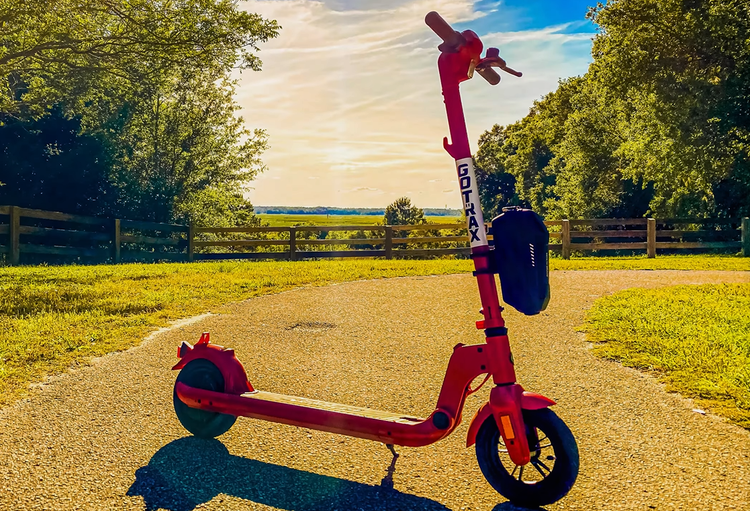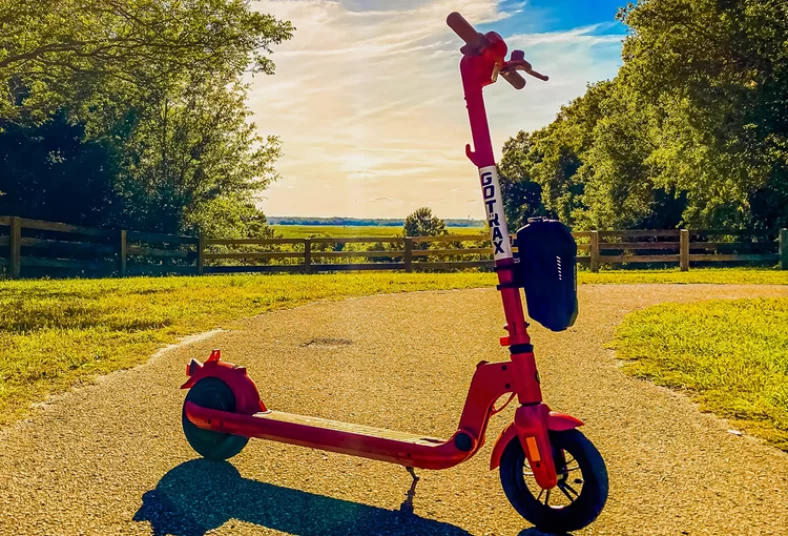 It comes in a big box with Gt Apex printing on it. When I opened the box first, the package contains a foldable electric scooter, console, and handlebar. It also contains a power adapter, two screws, and a 4 mm Allen key with tire gauge pipe.
There was a manual and guide about the scooter. The scooter was wrapped in plastic, and I had to tear it. The handle of the scooter was in bubble wrap. The scooter was folded, and I saw its whole body when I unfolded it.
For the Gotrax Apex XL assembly, I needed to attach the wire coming inside from the handle to the scooter wires so that the power was On. Then I set the handle on the neck of the scooter. I fixed it with the screws by Allen wrench. I attached the wire for the brake in the throttle and fixed it.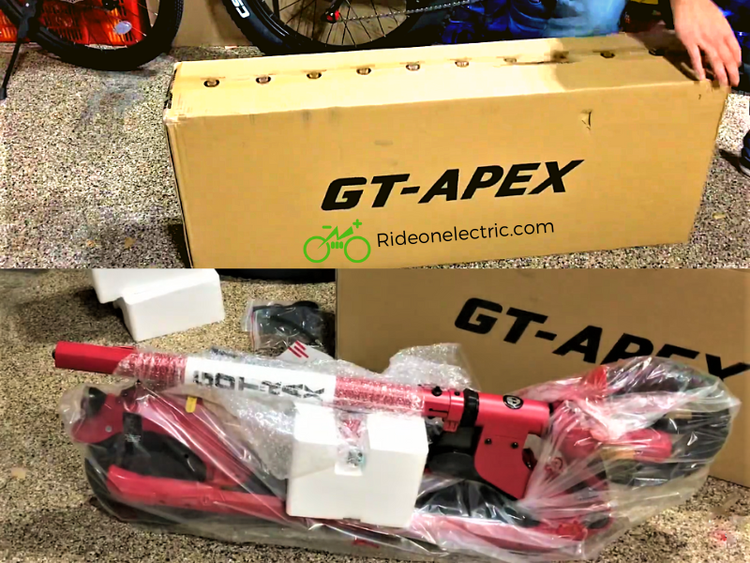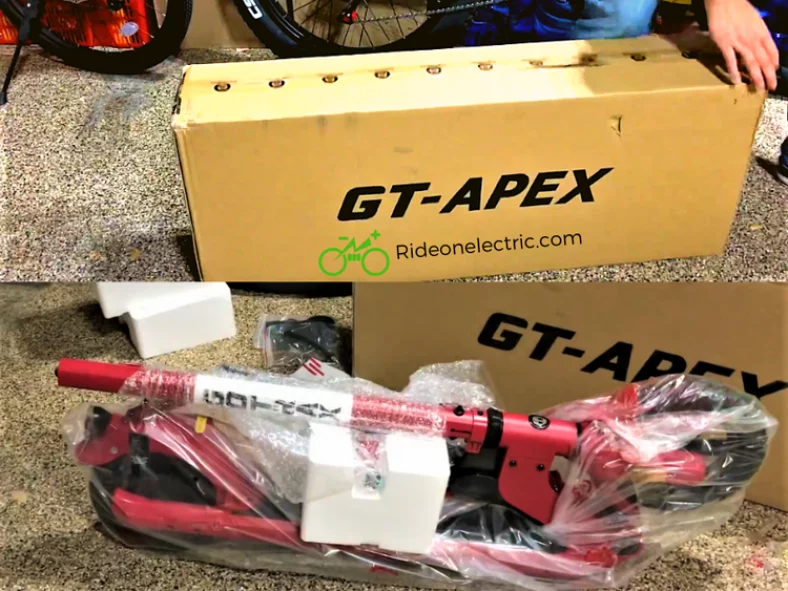 | Specification | Tested Values |
| --- | --- |
| Model | Gotrax Apex Xl |
| Age Range | Adult |
| Weight limit | 220 lbs |
| Wheel Material | Rubber |
| Number of wheels | 2 |
| Battery | 36V 6aH |
| Motor | 250 Watt |
| Tire Size | 8.5″ |
| Top Speed | 17 mph |
| Weight limit | 220 lbs |
| Range | 15 miles |
| Braking system | EABS and Disc Brakes |
| Charging time | 4 hours |
Updated Features of The Gotrax Apex XL
Gotrax is known for modifying its electric vehicles according to the needs of the consumers. This electric scooter has an updated, brighter headlight and a larger LCD screen. It will show all the specs more visibly.
Gotrax also added better battery life. It is a 36V 6 Ah battery that delivers improved performance. It can go up to 15 miles and be charged in only 4 hours.
Cool Aesthetics
The scooter is available in black and red. With its portable design and excellent construction, it looks like a fantastic result of many efforts made by the manufacturers. It is a versatile scooter with a folding option, larger tires, and an attractive design.
Gotrax Apex Xl Scooter Battery
The 36v 16 Ah high-quality lithium battery allows you to cover a distance range of 15-25 miles and easily travel on a single charge; 4 hours is enough for charge time. The battery is kept in the deck, which provides the scooter with a lower center of gravity. It provides comfort and is impressively well-balanced.
Gotrax Apex Speed Limit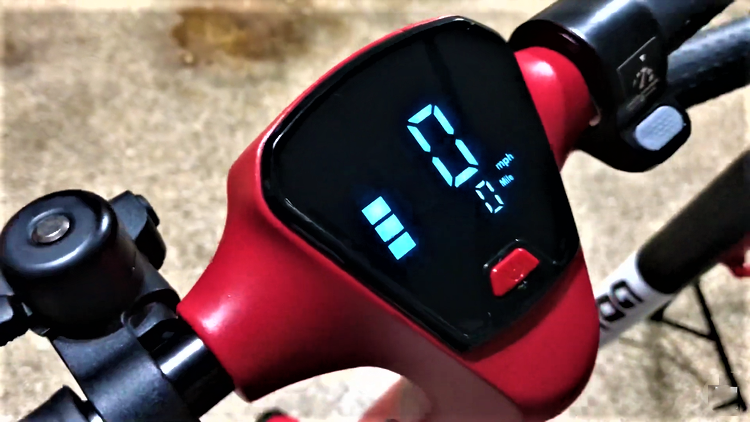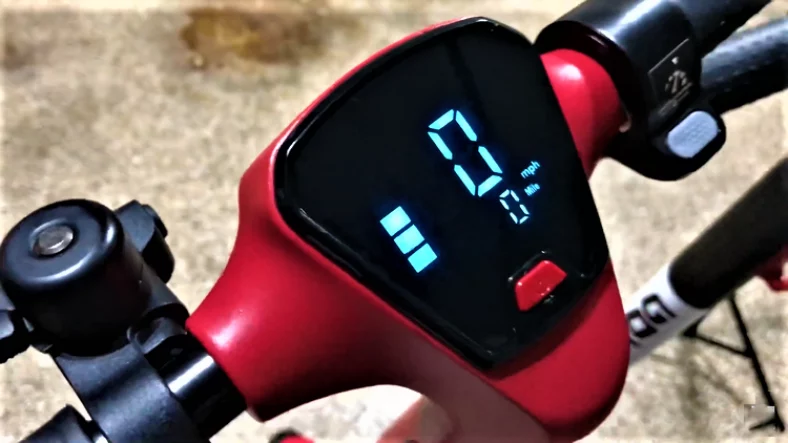 The Gotrax Apex XL is the fastest electric scooter that allows you to speed up to 17mph. The speed almost feels fast, but you can choose a different setting for more comfort. The Gotrax Apex XL all tested are clear about battery, speed, etc. it rides smoothly and functions even in rough surface areas.
Gotrax Apex Powerful Motor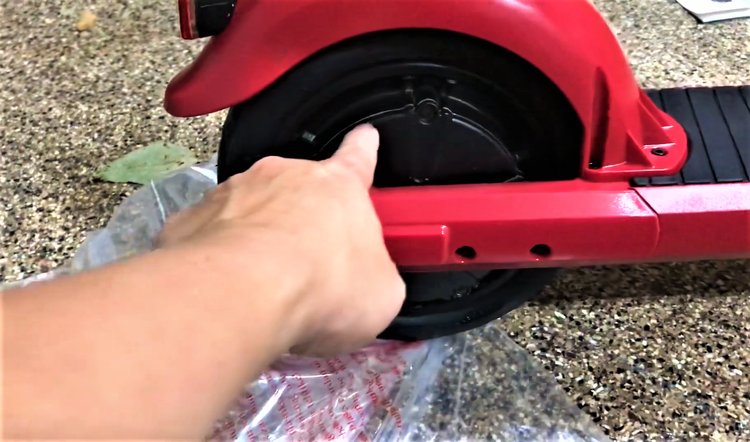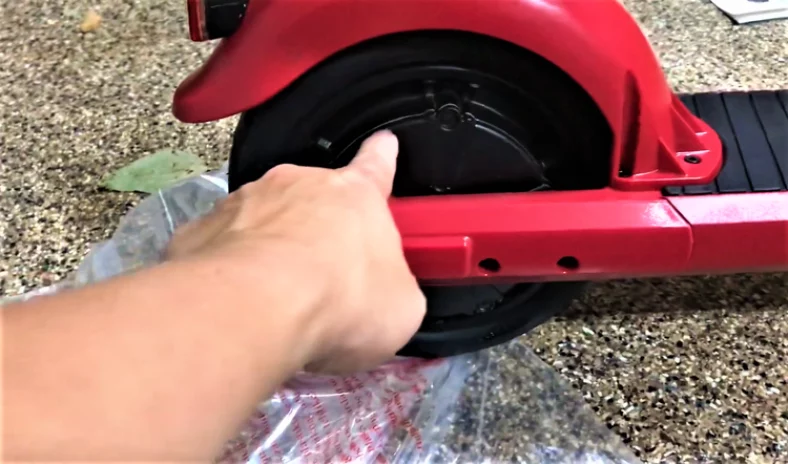 The Gotrax Apex XL is powered by a 250W rear-wheel motor and reaches a maximum speed of 17mph. It is the fastest electric scooter. Its portable design supports easy storage. It featured a secure locking folding frame. The scooter's motor creates high torque and maintains a low power consumption. You must be much more careful to have the benefits of its long-life motor.
Handlebars and Digital Display
The electric scooters are available in black and green colors. Its dazzling digital Display is more attractive and stylish. The unique handlebars are designed for solid grip and comfort. The hand grips are coated with rubber and textured, which provide extra grip and comfort for fast riding.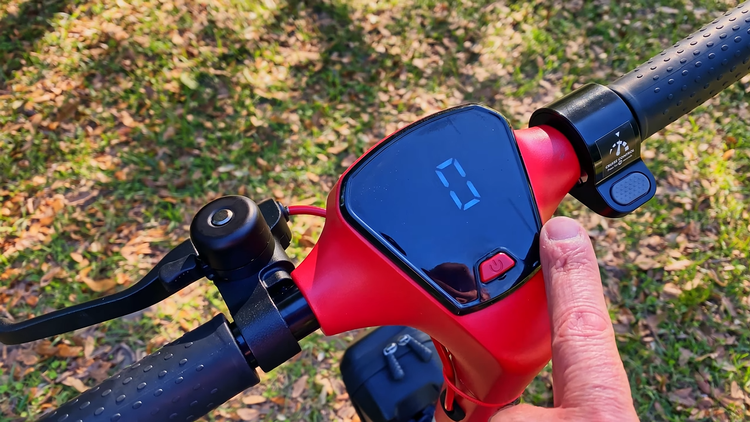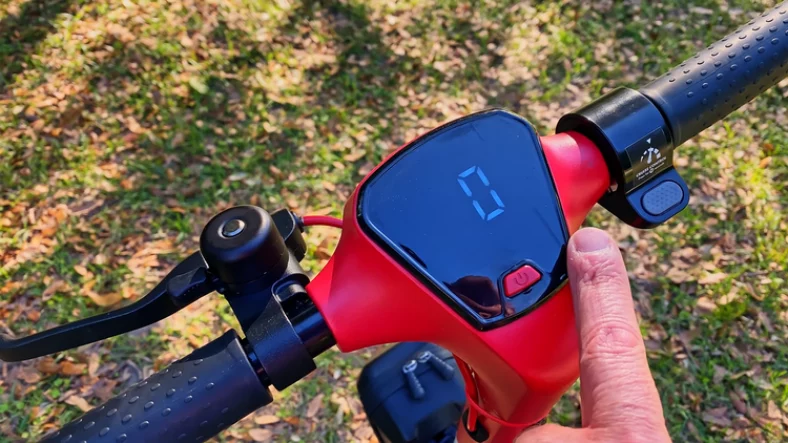 In the center of the handle, there is a LED or digital Display to view riding speed quickly and distance, enable the headlight when riding at night, and details about the battery. The digital lock can be set directly from the display screen. The handy bell supports you during riding, and you can send alerts to pedestrians and others that you are coming.
Gotrax Apex Pneumatic Tires
The 8.5-inches pneumatic tires offer a smooth ride because they cover a large surface area, which means tires allow adequate grip to ensure that the scooter is stable when you are riding. The pneumatic tires absorb the road nicely, and these quality features help absorb shock, which supports the rider to move on uneven surfaces swiftly.
The tires also have a thicker thread which makes them more durable. This innovative design makes it more puncture-proof. The Gotrax does not disappoint you when you are riding well on a manual road or sidewall.
Weight & Load
The Gotrax is 36 lbs, built lightweight, and the max load weight is 220lbs. The electric scooter's power has also been tested on flat areas and top hills. It did not disappoint when taking the top speed onto the various inclines.
Lighting System
The Gotrax electric scooter has powerful lights with incredible optics, fixed in Omni direction so that lights are distributed to all sides of the road. The headlight housing is protected and waterproof so that it will not dim, and you can enjoy it in the rain or at night with a safe journey.
Gotrax Apex Braking System
The Electric scooter has an incredible braking system that allows you a safe journey with the rare disc brake that provides effortless stopping power. The scooter also has an EABS anti-lock braking system. That is efficient and responsive on braking. There is a kickstand at the bottom of the scooter. It can be easily tipped over because it is sturdy and functions well.
Gotrax Apex Throttle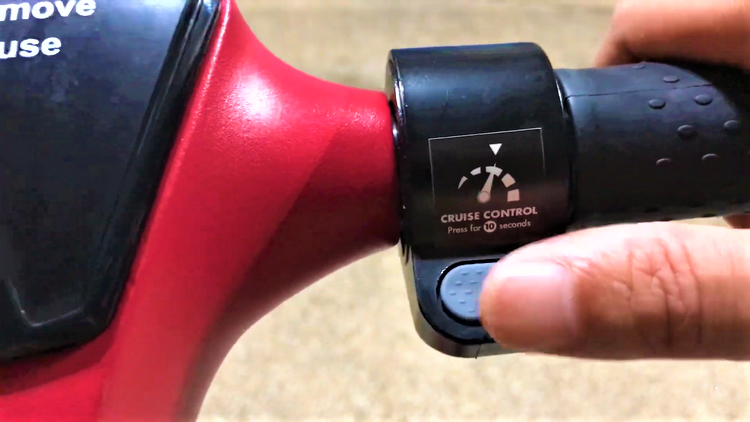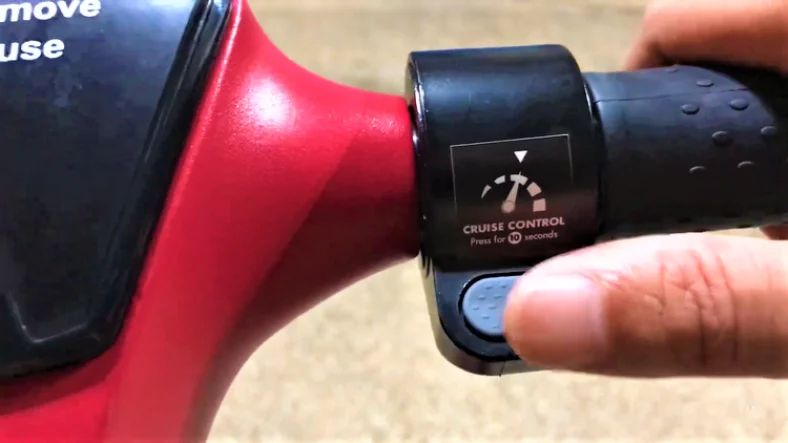 There is a ringing bell on the left throttle of the scooter with the braking system. The throttle is relatively easy to use. The right throttle has a cruise control button. You can hold it for 10 seconds to ride the bike by itself automatically. The throttle makes an excellent sound when pressing it. 
Gotrax Electric Scooter Expansive Deck


The electric scooter has a deck where the rider stands when riding. Most of the decks are made from aluminum, a high-quality material. The Gotrax Apex XL battery is attcahed into the deck. This gives electric scooters a balanced ride with a low center of gravity.
Gotrax Apex Folding Electric Scooter
There are a lot of benefits to using foldable electric scooters that you can easily carry, and you don't need to search for parking. They are affordable and need very little maintenance. The commuters who use daily personal transport inside public transportation and office will benefit from the lightweight folding electric scooter.
Gotrax Apex Charger
There are different styles and capacities available on the market. You may use a 42 Volt 1.5 A charger for Gotrax Apex XL. This charger is available in the package. Just plug the pin on the charging port in the scooter's deck near the rear wheel. It will be charged in a few hours and provide high performance with maximum speed. 
Gotrax Apex Safety Features
As explained, Gotrax Apex has different safety features, like its auto lock braking system. Both brakes are very responsive and easy to use. It is comfortable and safe with its 8.5 inches of pneumatic tires. An updated brighter headlight adds to the safety of the rider at night.
Gotrax Apex Manual
It gives you every point of information about the scooter. You can see your scooter's labeled diagram to know its component names. There is its specification and assembling guide with pictures. You can also see the instructions to charge your scooter in the manual.
Console functions are accessible, and you can read them in the manual. You can get information about the error codes on the scooter's Display. Riding tips and keeping the safety measures can benefit you if you are a beginner. A troubleshooting guide is also present in the manual, but it is good if you do it by online manuals because they are up to date.
The manual explains some safety tips first.
It says you to ride with safety gear like a helmet.
It would help if you also had a full battery before riding the scooter.
If you are on your scooter, you must know the road laws.
You must be mentally active while riding on a scooter without the influence of drugs or alcohol.
You must be careful about others' safety too.
Try not to use a scooter during rain or in mud.
Always clean it after the use.
It is better not to modify the scooter's design.
You must be careful of the moving parts of the scooter while riding.
Always check the components of the scooter before riding, specifically the braking system.
Be extremely careful about loading suitable weight of the scooter.
Some Other Gotrax Apex Commuting Electric Scooters
There are models from the Gotrax, including the XR, XR Ultra, and Elite. The G4 has bigger wheels, and tyres has a larger motor and battery so that you can go faster and further. It also provides dual security, with a built-in retractable cable lock and a digital Lock on Display.
Gotrax Apex XL Comparison with Gotrax GXL V2
The price of the Gotrax GXL V2 is lower than Gotrax Apex, but the Specifications of the Gotrax Apex are much better than GXL V2. Although Gotrax GXL V2 is 2.32 kg lighter than Apex, it does not have rear lights and front brakes.
Both the scooters do not have suspension and seats. Both scooters have pneumatic tires and a dedicated Smartphone app. Gotrax Apex can be folded, but GXL V2 does not. The climbing angle of Apex is 14 degrees but unknown for GXL V2. Apex can cover 24.2 km distance per charge, and V2 covers only 19.31 km distance per charge.   
Gotrax Apex Comparison with Gotrax G4
G4 features a sizeable 350-watt motor in the rear wheel. The Gotrax G4 can go up to 20 mph, an upgrade compared to the 17 mph top speed of the previous XR models. It also has a bigger battery that is 36 volts at 10.4 amp hours. G4 covers distances up to 25 miles per charge.
I did a range test with a 220 lbs rider, mainly riding between bike paths, city streets, and some hard dirt-packed off the road. We could go 15 miles traveling between 15 to 20 mph by the end of the ride. The scooter had 1 bar and started to feel sluggish.
The G4 has an upgraded headlight that is brighter than the previous models. It also features a rear brake light that will flash when you brake. For suspension, the G4 does not have any dedicated suspension. However, the large 10-inch Tyres do a decent job at absorbing tiny bums and cracks for most conditions.
For added security, the G4 has a built-in safety lock with a retracting cord on the side of the front stem. There is a four-digit log that you can quickly set by flipping a switch, putting in your combo, and then setting it. This is the first electric scooter I have seen with a built-in lock, which is excellent for securing your scooter.
Another upgraded feature I notice on G4 is a new folding mechanism. It features a double latch that can easily be operated with one hand. Like this latch, making it a breeze to fold and unfold. For weight, the scooter comes in at 36 lbs which is heavier than the previous models.
Gotrax Apex Comparison with Gotrax Apex LE Scooter
The Gotrax Apex Le scooter is a bit reasonable in price with aesthetic colors and features. The scooter's top speed is the same as Apex XL, which adds up to a propulsive ride. The scooter has a larger battery that can cover 12 miles of range.
However, I find the weight distribution very even, which helps when carrying it with one hand. Overall I think the Gotrax is great to upgrade from the previous scooter from the Gotrax. It has excellent specs, a study built, and convenient features like the cable lock and digital pin.
How to Ride on Gotrax Apex XL?
Scooting is easy to learn with Gotrax Apex XL.
You need to paddle on the scooter and gain speed by pushing on the cruise control.
When you have an auto-riding mode, then direct the scooter. You do not need to control the speed limit.
It is just like riding a bike but be careful about the weight limit of the scooter.
There is no specification for the height of the rider.
Hold the power button for a few seconds when you wish to turn on the headlight. It will give you advantages in night drives.
Positive
Best budget scooter under $500
Featuring an easy-to-use built-in steel cable lock
8.5-inch pneumatic tires provide proper shock absorption
Powerful brakes and Cruise control
Responsive tail light for visibility at night
Steel frame, best-in-class folding mechanism, and a premium display
IP54 water-resistant rating
Negatives
Bell can rattle when riding
Overstates hill-climbing ability
Is GoTrax Apex Waterproof?
The Apex Electric scooter is equipped with many intelligent features. The scooter's frame is made with high-quality aluminum alloy that is more powerful than steel because it is primarily used in automobiles for its excellency, workability, and corrosion resistance.
Using durable material to make it distinguishable from others, it is also IP54 certified. The product is protected against dust and water resistance so that you can enjoy a safe journey on rainy days
How Much Does an Apex Scooter Cost?
The new price is $500. If you use a coupon code, you can save 25 dollar. The details are available on the Gotrax website. It ships in a large box, and inside, the scooter is nearly fully assembled. It is an affordable option for those looking for a last-mile solution.
How to Fold Gotrax Apex Scooter?
It is the most comfortable electric scooter and has a safe locking folding frame for quick, easy storage. There is a red knob and red lever on the front wheel of the scooter. The red lever at the bottom prevents the scooter from folding when you are riding on it.
When you press the red lever, you can fold the scooter about 15″ x 44″ x 6″. This makes it very convenient to bring sound and can be fit in different tight spaces. You can take it with you by train or bus. 
Who is the Fastest Gotrax?
Gotrax G4 is known as the fastest electric scooter, with 20 mph. Gotrax scooters can also be faster by troubleshooting. You can also remove the speed limiter from the scooter to make it faster.
You will get a user manual and a charger that guides you with the Apex electric scooter. All you need to do is line up and insert the top handlebars, screw in 4 screws, and you are ready to ride. This is the first electric scooter I have seen with a built-in lock, which is excellent for securing your scooter. The Gotrax Apex is redesigned with a larger frame built to be more study and feel more solid while riding. It has great specs, a study built, and convenient features like the cable lock and digital pin.