Gotrax is a famous American company founded in Dallas in 2017. It is focused on bringing significant change regarding personal commuting transport. Although it was founded in 2017, its manufacturing experience in vehicles goes way back almost 24 years. Tao Motors is the long-term partner of Gotrax.
The Tao motors have worked for more than 24 years to make its name in a gasoline-powered vehicle. Tao is well known for some excellent models in their field. They were doing great until they changed their course of interest.
In 2017, Tao motors combined with Gotrax for long-term relationships in the case of electric vehicles. It took Tao motors some ups and downs to understand that future of personal transport depends upon electric-powered vehicles. Gotrax is well known for its electric vehicles. They plans the vehicle and Tao motors execute the plan with significant experience in the field.
Gotrax Gxl V2 Commuting Electric Scooter
As mentioned above, Gotrax focuses on bringing a significant change in personal transport. It has worked hard to introduce newly invented featured electric vehicles to the market. Gotra is a brand that enjoys a handsome reputation for its products in the market. They have launched different electric bikes, scooters, and hoverboards in the market.
Besides these direct personal transport vehicles, it is also known for producing accessories for electric vehicles. Products of Gotrax are mostly known for their durability. One of their most selling products is Gotrax gxl v2. Gotrax gxl v2 was launched in 2018, and its updated version came out in 2020. Gotrax gxl v2 comes with a variety of advanced features.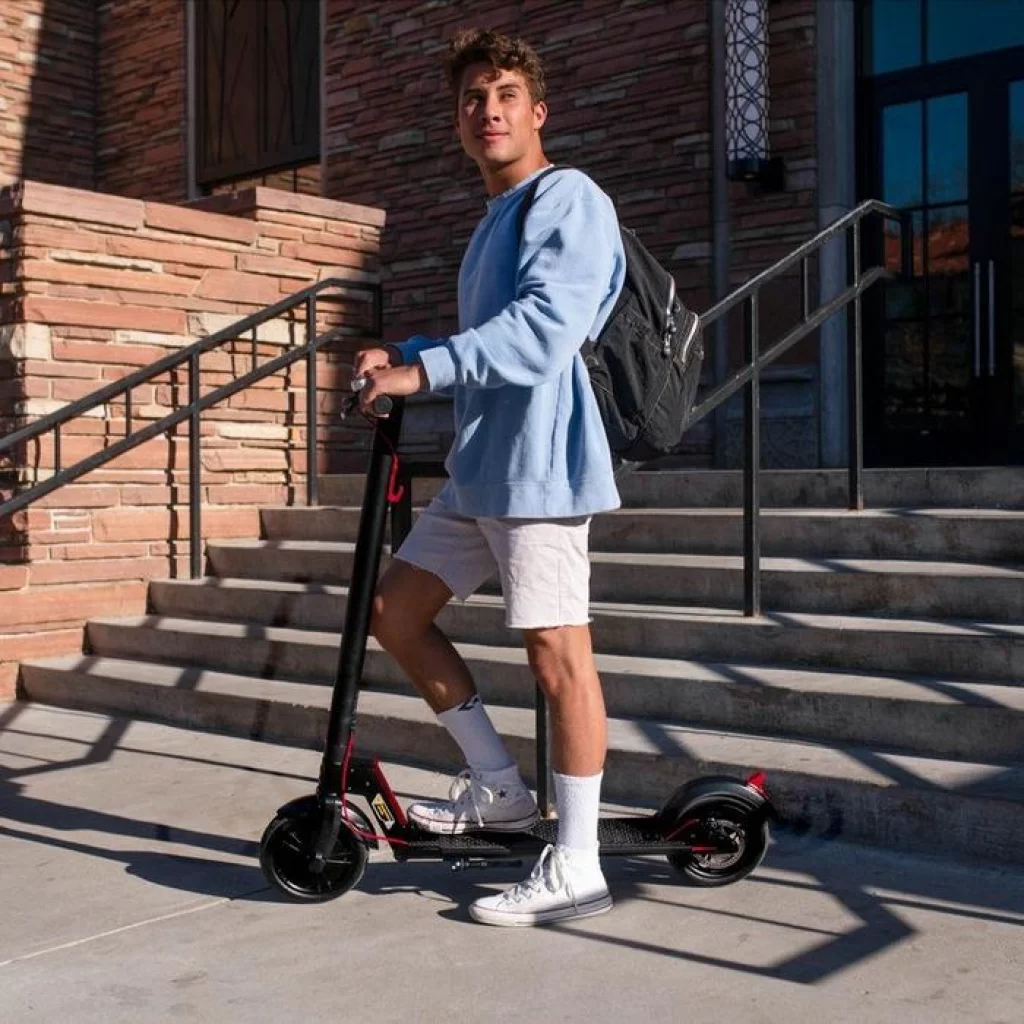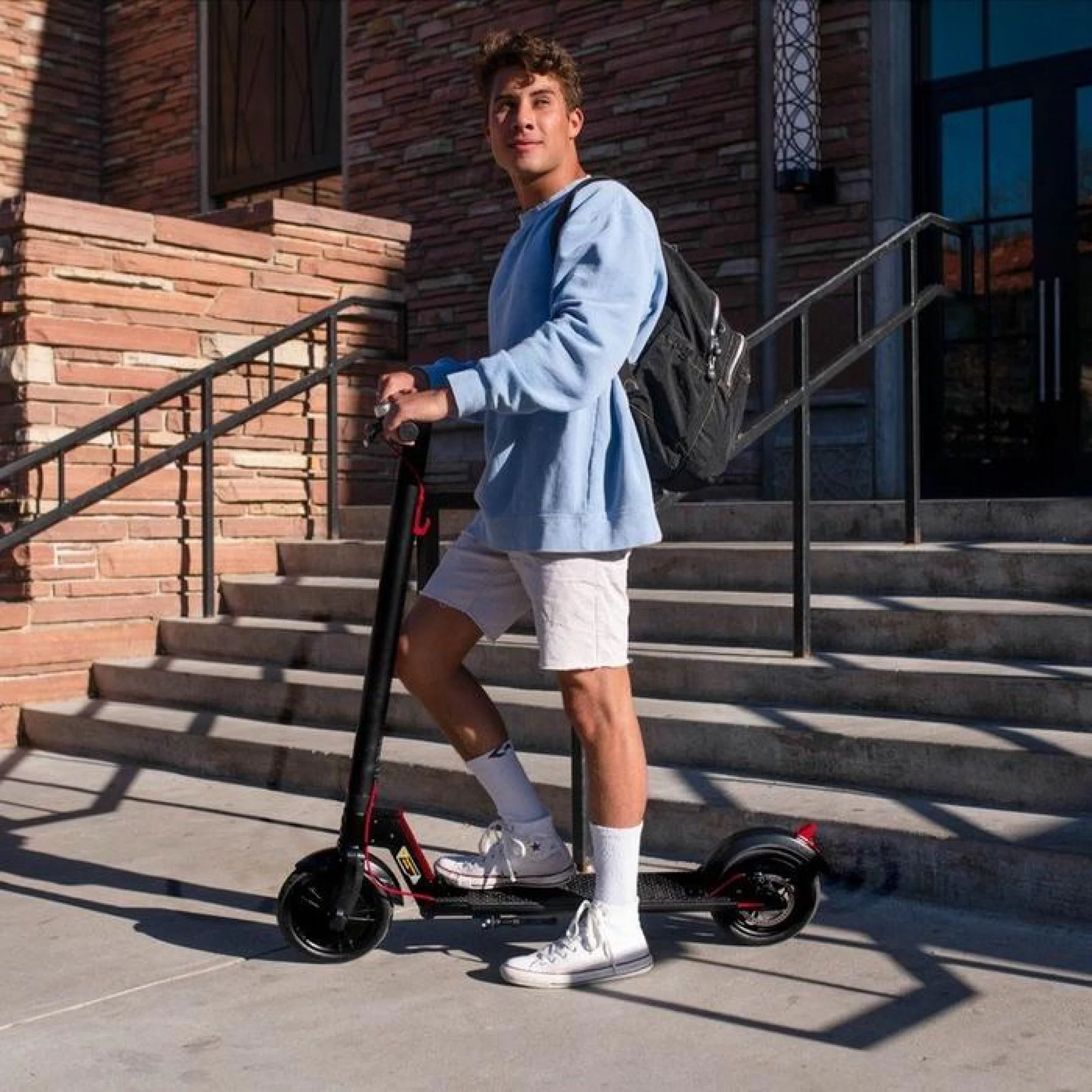 Once it was launched, people purchased this model hastily. Everyone was shocked about the excellent package of Gotrax gxl v2. Some years before, people used to think that electric vehicles were a costly and luxurious way of commuting. Not everyone can afford it.
Was the fact in the past that electric vehicles were costly? Electric scooters were especially very few in the market. Ones that had advanced features and healthy specs were very expensive.
Cheap electric vehicle at that time were not very productive, and it was Gotrax gxl V2 that changed the market course. It came out with numerous high-tech features that cannot be found in many leading electric scooters. The most important of all of them was its budget.
It was the cheapest best, and most budget-friendly electric scooter. Gotrax gxl v2 commuting electric scoter received a positive response from the market. They updated it back in 2020, which enhanced its working as well.
Gotrax Gxl V2 Specs and Features Listed
My life as a student of electrical engineering is full of surprises. Going to university, learning new things day by day, everything stopped once my father was transferred out of the town. This time we went in a hilly area.
I joined a new university and looked for a thesis project when my father bought me a Gotrax gxl v2 commuting electric scooter. I was stunned to watch the working of this budget-friendly electric scooter. So many features on a small budget forced me to make it a thesis project.
Please fasten the seat belt because its specs and features will take you by shock.
 Gotrax Gxl V2 Specifications
Height: 94 Centimeters
Handlebar: Flat
Wheel Size: 8.5 Inches
Wheel type: Pneumatic air-filled rubber tires.
Material: Aluminum Alloy
Weight: 27 Lbs.
Battery: 36v / 5.2 Ah
Motor: 250W Brushless
Top Speed: 21.7 Mph
Range: 17 Km
Max Load: 100 Kg
Folded: 15 x 44 x 6
Brakes: Dual Braking
Folding: Easy & Portable
Recharge: 4 Hours
Certified: QC Testing
The Gotrax scooter is made with many high-tech features. Suppose you are entering new in this field. You are looking to purchase a budget-friendly electric scooter. Gotrax gxl v2 is the best fit for you.
Cheap electric scooters mostly don't have such a high ratio of advanced features. It is the quality of Gotrax gxl v2. Coming with many advanced features in it, it can be purchased for around 300 USD. Newcomers like to have a friendly vehicle.
They don't need a high-speed vehicle. Instead, they look for scooters that are pleasant. They look for a smooth ride in scooters. Gxl v2 commuter scooter is made for every likely person. It is perfect for everyone new. Before starting, you must be aware of the fact that it will make you live it intensely.
Gotrax Gxl V2 Max Speed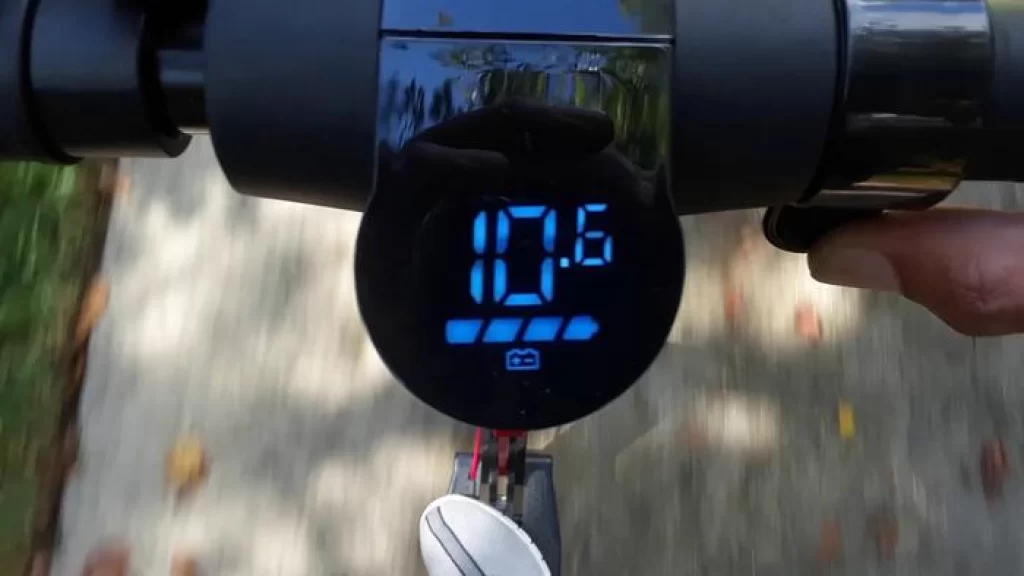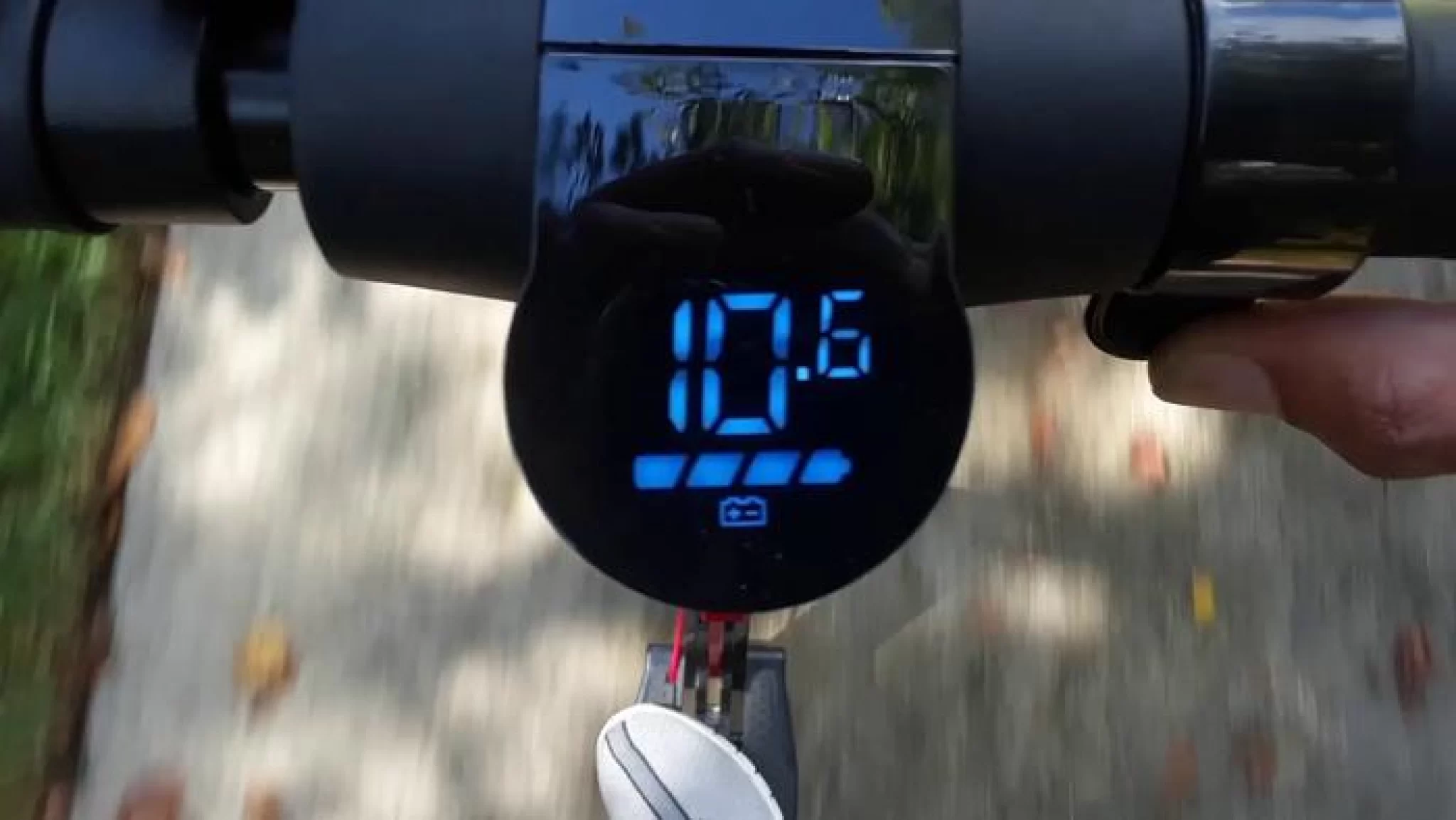 Starting with the most critical aspect of any electric scooter, top speed. Gxl v2 commuter scooter is not a one with the high-speed feature. It can enjoy a ride of 21.7 Mph maximum. It is a manufacturer's claimed top speed, and I didn't experience its speed at 21 Mph.
I used it for my regular commute to the university. Weighing around 80 kg, I was able to touch 17 Mph only. It is not a scooter for you if you want to be the quickest. Because this speed is enough in this price range, it is preferred for the people starting it.
People at the beginning like to have a smooth and gentle ride. That is why this Gotrax scooter is restricted to a limited speed. It will give you a pure gentle riding experience with its smooth working.
Gotrax Gxl V2 Motor Experience
The cheap electric scooter has a mindset that restricts them to 250W only. They don't have a motor of more than 250w in them. The same is the case with the Gotrax gxl v2 motor.
A 250w motor is enough for a moderately weighed person to enjoy the smooth ride. Gotrax v2 consists of a 250w brushless motor. A Brushless motor is known for its high torque to weight ratio. It is the reason behind the 220 lbs Gotrax Scooter weight limit.
A brushless motor is durable as compared to a DC motor. It is specially made to work for a longer time. I weigh around 80 kg, and this electric scooter can carry me at a handsome speed if I need it. A motor is masterly installed in this Gotrax scooter.
Gotrax Gxl V2 Speed Hack on Hills
One more feature that makes this electric scooter my first choice is its inclining ability. It can easily ride up the hill, not easily but handsomely. As I told you, my father got transferred to a hilly area. In this area, commutes are all about going up and coming down.
So, you need a powerful electric scooter with the ability to climb up the hill. I was nervous going up first time on my Gotrax scooter. I was impressed by its incline power.
It takes some time to climb up the hill. I noticed that the Gotrax v2 commuter scooter could manage the speed of 11 mph during a climb. Now that is a handsome power generated by Gotrax gxl v2 motor to take up around 80 kg. Its features will come together to help you ride up the hill.
Gotrax Gxl V2 Brake Adjustment
Gotrax gxl v2 brake adjustment is just the best in this package. I can never imagine a high-quality dual braking system on a meager budget. It is scarce to find dual brakes in cheap electric scooters. The Gotrax scooter comes with a front and rear braking system.
I have witnessed the master class of its braking system coming down the hill. One day, I was late for my university and speeding down the hill. A sharp turn appeared. I didn't slow down and saw a truck coming from the opposite side at the turning point.
I applied both the brakes, and they just froze there. After the brakes, it took just 5 meters to stop. A lever for the brake is provided at the handle. The rear brake is also attached with a lever. Its brake technology is just wow.
Most Dependable Ranged Scooter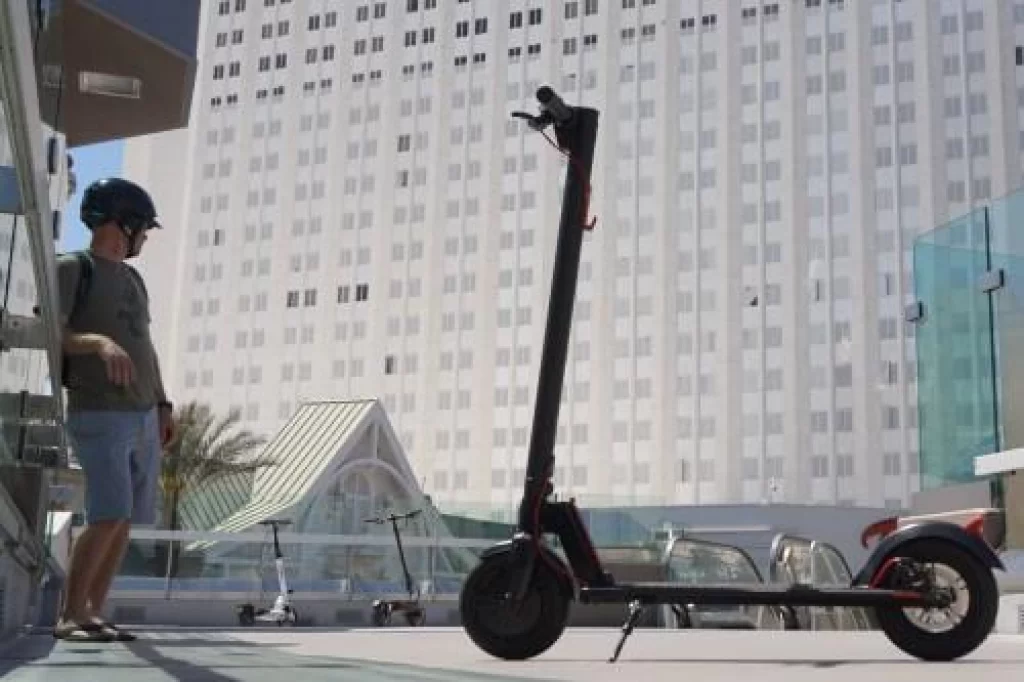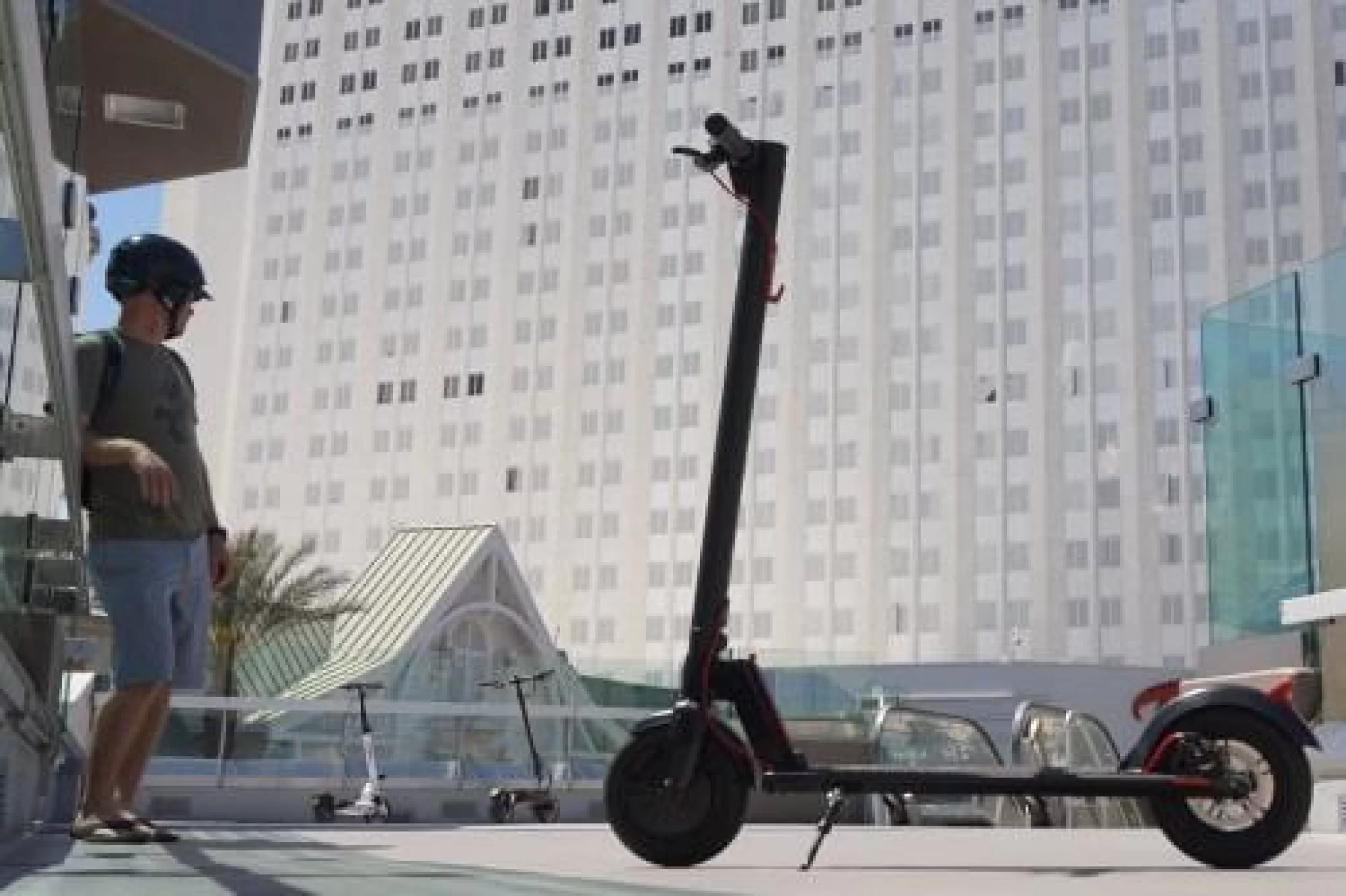 Electric scooters on a short budget don't have the best range. Gotrax has managed to prove to us the best range ever in the electric scooter. Gotrax v2 commuter scooter comes with a brushless 250w motor. Its motor is specially designed to maintain a healthy range.
It can work for more than 17 km on a single charge. 17 Km is a manufacture-claimed range. I have witnessed that it can work for 16 km maximum. 16 Km with a weight of 80 kg in a single charge, especially in a hillside area, is the best range.
It has a 36v installed in it. A 36v battery can easily create a current of 5.2 Ah for the brushless 250W motor. That makes Gotrax gxl v2 battery life the best in the market. The excellent performance of this battery can provide a range of 17 km on a single charge. Also, it will take only 4 hours to be recharged again. 
Gotrax Gxl V2 Tires
Gotrax gxl V2 tires are specially designed to work as shock absorber tires. It comes with a wheel size of 8.5 inches. 8.5 inches air-filled tires will not let you feel any shock during the ride. Tires are rubber tires with tubes inside. This helps these pneumatic tires to be softer when required.
Its air-filled tire is of perfect size to work fine. It can carry you around with its healthy weight limit. The Gotrax scooter does not have suspension installed in it. We can guess the reason is its meager budget. Its tires are given the responsibility to give fewer jerks during a ride.
I have not felt any shocks during my ride in my area. Roads in my area are entirely paved with high-quality material. No suspension can be an issue on low quality and rough roads. Otherwise, the Gotrax scooter weight limit is too good with its Air-filled tires.
Handsome Cockpit
When you stand at the electric scooter, its cockpit is the feature you see the most. Gotrax v2 has the most generous cockpit on the market. Its high-class cockpit gives you cool vibes. It gives you the confidence to ride this scooter with style.
A digital speedometer of a handsome size is installed at the handle. The speedometer will tell you the speed, battery, and more in digital numbers. LED comes with blue digital digits on it. It helps to attract the people as well. Also, it comes with a decent front LED light.
Light is not powerful enough to make way for you in the nights. Still, it is good enough to be seen from the opposite side. No rear light is installed in this electric scooter.
That is the only negative point we get in this great electric scooter. Brake levers are stylish enough to keep your hands on them. Overall, a high-class cockpit experience awaits you in the Gotrax gxl v2 commuting electric scooter.
Perfect folding makes it Portable
Cheap electric scooters in the commercial market usually claim to be portable. They cannot stand by their claim due to the poor engineering behind their frame. This Gotrax Scooter is made of an aluminum alloy frame.
Aluminum alloy is blended through a special process to be used as a foldable scooter. Gxl v2 commuter scooter is not just good enough to be folded but also portable. A portable electric scooter should be easy to carry.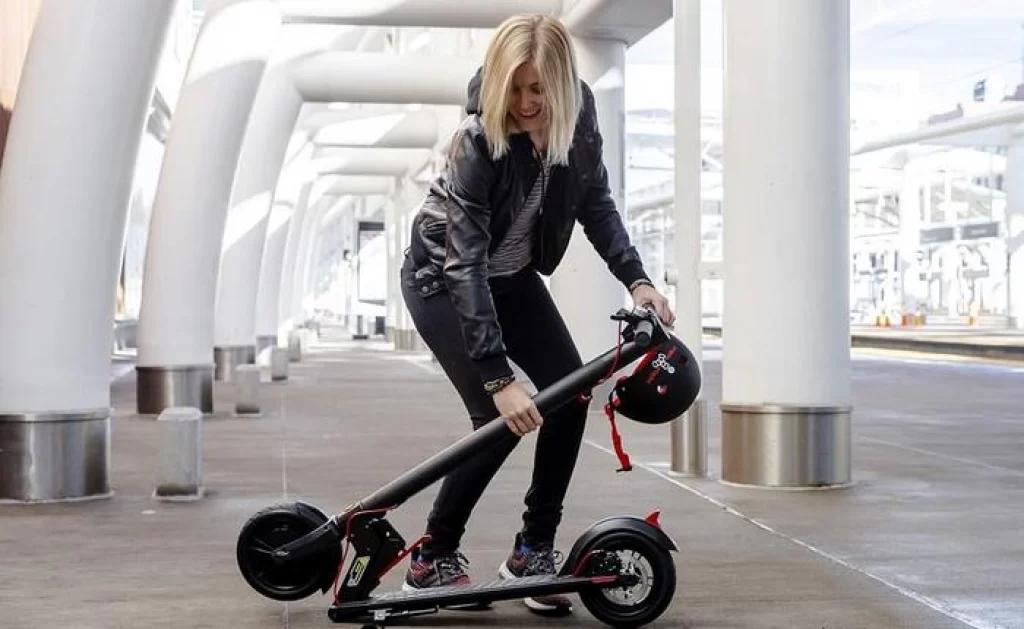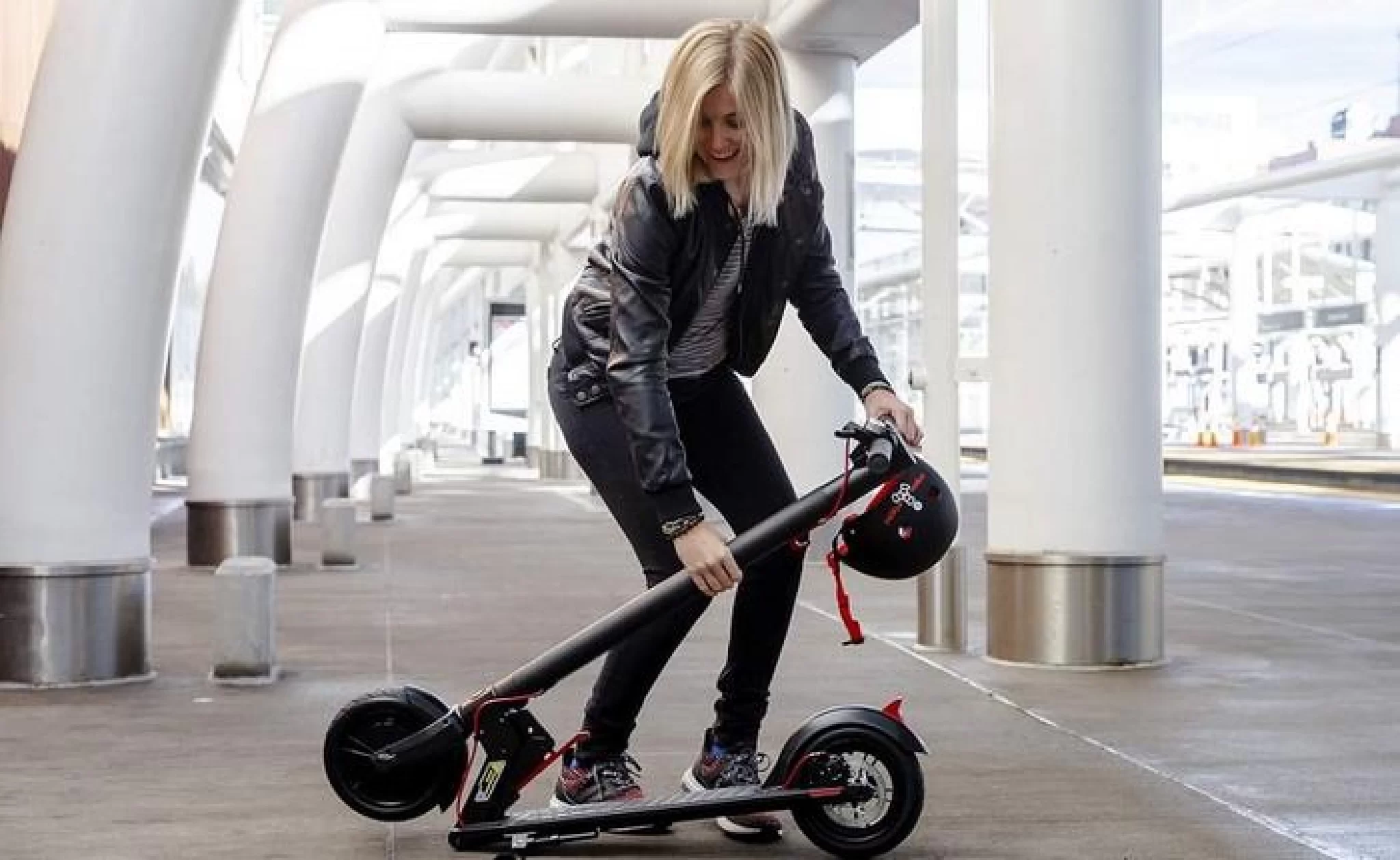 This scooter comes with single-step folding. Its folded size is 99 x 43 x 36 cm. This size folded electric scooter is very easy to carry. Although its top handle is not foldable and increases its size a bit, it is very to put it at the back of your car.
I have taken it in my car many times. It is just 12 kg when folded. A 12 kg scooter is effortless to be picked and carried around. It finishes the need for a parking lock for it as well. Gotrax gxl V2 specs are good enough to give you a shock in the day.
Gotrax Gxl V2 Dimensions
After a decent-looking cockpit, the next thing that matters the most is a deck of electric scooters. Cheap electric scooters are not comfortable with their deck size. They are not large enough to stand for moderate height people.
This Gotrax scooter is perfect for this feature. Its deck size is ass good as one could imagine. Its vertical space is counted as 47.2 x 15.2 cm. This size is counted in small size scooters.
Still, it gives you enough space to feel comfortable and move. Handlebar height is reported as 94 cm. It is suitable only for moderate height people. Large-sized people will not feel comfortable in this size.
Gotrax Gxl V2 Modifications
After discussing the main features of this beautiful electric scooter, I will mention some less discussed but important specs of this electric scooter. One must wonder why people didn't use digital meters on vehicles in the past. The answer to this is that they were not secure in rainwater.
What made this company go for digital meters is the IP54 level of technology. It will work as water-resistant for all the electric points in this scooter. The next thing that matters is the weight of the electric scooter.
It should not be a heavyweight for riding. I felt very comfortable while riding this Gotrax scooter. It weighs around 27 lbs. only. That makes it very easy to use for young people, especially females. You must use Gotrax Gxl V2 charger for charging the scooter.
Gotrax Gxl V2 Accessories
Gotrax scooters are becoming one of the most sold scooters in the market. With the scooters come accessories. Some extra things can help ride the gxl v2 commuter scooter. Gotrax gxl v2 accessories are discussed in detail. It is going to help you ride the electric scooter safely and confidently.
1) LED Helmet
After purchasing Gotrax v2, I went to purchase the LED helmet. Although, this electric scooter is not much fast. Still, it is a kick scooter. A stand-up scooter should always have a helmet.
Gotrax offers a high-class LED helmet. A helmet can save you from any sort of unfortunate event. It will reduce the injuries in the accidental situation. Moreover, LED helmets keep you safer than an ordinary helmet with its LED light.
2) Power Lights
Gotrax gxl v2 commuting electric scooter is almost perfect in its features. It comes with almost everything a rider needs. If Gotrax had focused more on lights, that would have been great.
The LED headlight is not enough, and the taillight is also missing. To experience the best ride. You should purchase extra power lights for the electric scooters from the market. These lights can work as headlights or taillight as well. It ensures safety in harmful lights and at night.
3) Scooter Bell
Let's suppose you are riding a Gotrax scooter at its maximum speed, and someone comes in front of you. What will you do before applying brakes? Will you ring a bell? A scooter bell is available at the Gotrax store.
A scooter bell doesn't need any batteries or anything else. It will work manually. It can be helpful in different scenarios.
 What is Gotrax gxl v2 Max Speed?
Gotrax gxl v2 falls in the small scooters category. It comes with a brushless motor of 250w. Its moderate motor and specs can achieve a speed of 21.7 Miles per hour. This speed is not achievable with the 100 kg weight of the rider. Also, the Gotrax gxl v2 speed hack is necessary to achieve a high speed of 22 MPH. An 80 kg moderate person can ride it at 17 Mph maximum in normal mode.
Final Saying on Gotrax Gxl V2
Our Gotrax gxl V2 Review must have cleared all your doubts about this electric scooter. I have used the Gotrax scooter for a long time. It comes with a meager budget.
A short-budget electric scooter usually doesn't have high-class features. Unlike other cheap electric scooters, Gotrax gxl v2 has many top-notch advanced features. Air-filled tires, brushless motor, dual braking, large deck, brake levers, and high range are some of its main features. Gotrax gxl V2 is the best match for moderate height people trying to decide on their first-ever ride. Its soft and smooth features make it compatible with females as well.
What is the size of Gotrax gxl v2?
Gotrax gxl v2 dimensions are moderate as compared to other comparable electric scooters. Its height is a total of 94 cm. Its deck size is 47.2 x 15.2 cm. The deck size is moderate enough for a person like me to stand on. I felt comfortable moving a lot as well. After folding, its size is 99 x 43 x 36 cm. The folding weight is 12 kg only. That makes its size and weight portable.
How to reset Gotrax gxl v2 commuting electric scooter?
Gotrax gxl V2 reset process is an easy-to-follow process. It can also be read from its manual guide provided in the box. Press the power button of gxl v2 for 5 seconds, and its display will blackout after 5 seconds; press the power button again. Gotrax gxl V2 reset is performed. It is as convenient as one could imagine.
How to perform Gotrax gxl V2 maintenance and modification?
Gotrax gxl V2 maintenance is as easy as one could imagine. For its cleaning process, keep a soft cloth with you. Keep cleaning it with a soft cloth after every ride. It will keep it safe and sound. Gotrax gxl V2 modifications for brakes or any other technical matter can only be done by the technical team. Call customer service of Gotrax for any maintenance and modification.
Is Gotrax a Good Brand?
Gotrax is a good brand in the case of electric vehicles as they are experts in the case of electric vehicles. They are partnered with Tao motors which makes their vehicle better than many. Gotrax manufactures electric vehicles only. Gotrax scooters are well known for their durability.