Have you been thinking about purchasing an electric scooter? If so, the Glion Dolly Electric Scooter might be what you're looking for. This Scooter boasts a sleek design, practical features, and impressive performance. But before you purchase, you should know more about what this Scooter offers.
In this blog, you'll find a comprehensive Glion Dolly Electric Scooter review, including its price, design, performance, safety features, and user manual. Let's read it.
Glion Dolly Electric Scooter Specifications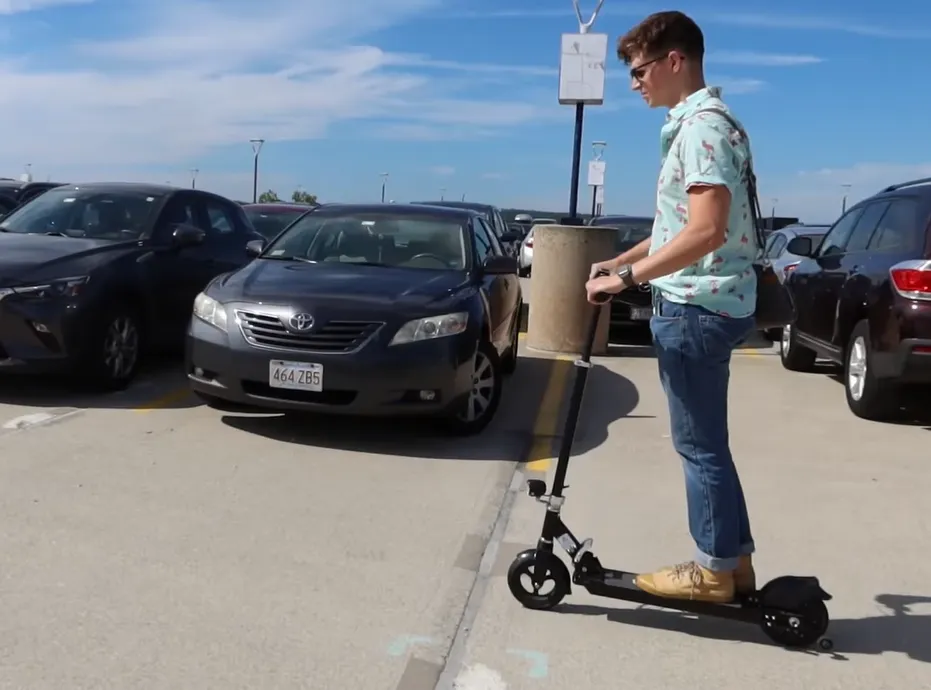 | Specification | Tested Values |
| --- | --- |
| Battery | 36V, 7.8Ah |
| Top Speed | 15 mph |
| Range | 15 miles |
| Charging Time | 3.25 hours |
| Motor | 250 Watt |
| Tire Size | 8 Inch |
| Weight | 28 Pounds |
Design and Feature
When it comes to electric scooters, the design and features are just as important as the price and performance. And the Glion Dolly Electric Scooter has a lot to offer in both regards.
First, let's talk about the design. It has a sleek and modern look, with a foldable structure that makes it easy to store and transport. When folded, the Scooter is compact and can easily fit into a trunk or on a bus or train. And when you're ready to ride, it quickly unfolds and is ready to go.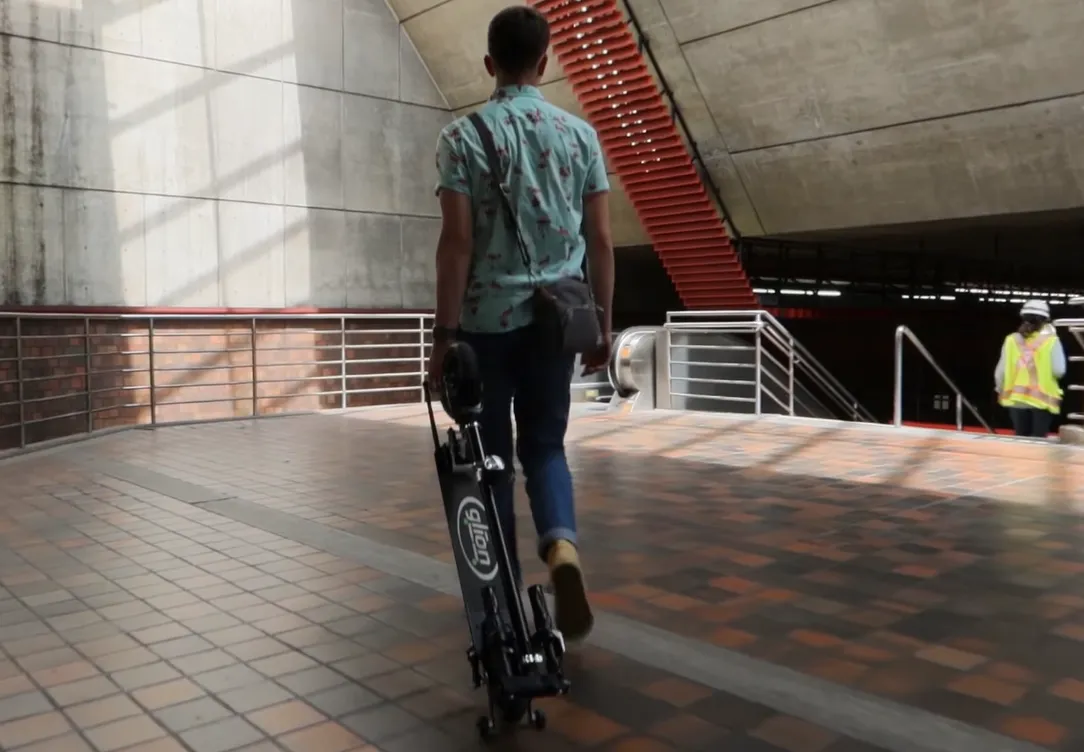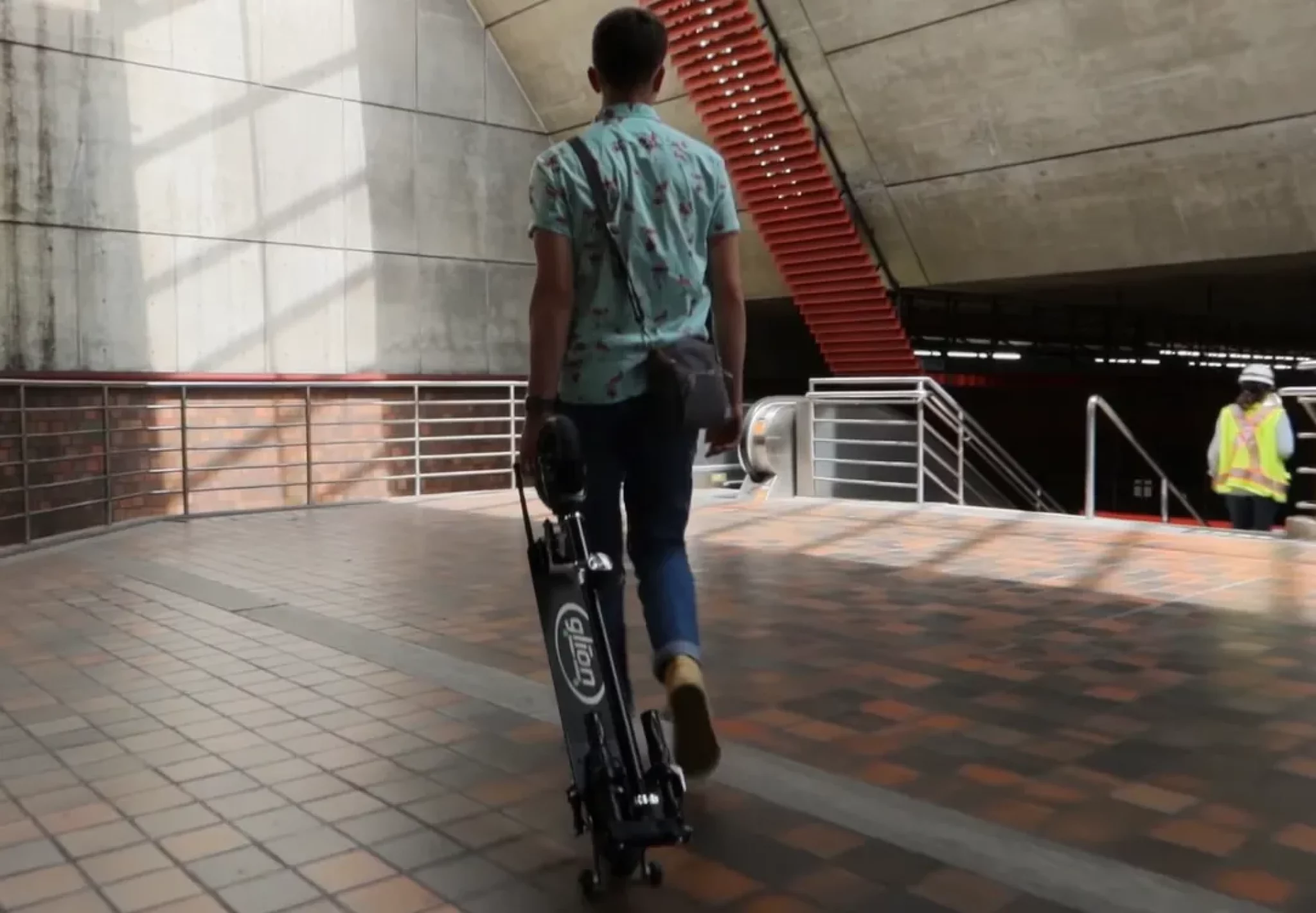 In terms of features, the Scooter has some practical and convenient options. Its handlebars and brakes are also worth mentioning. The Glion Dolly electric scooter handlebars are adjustable so that you can find the most comfortable riding position.
TheGlion Dolly electric scooter tire size is 8 inches, which balances stability and maneuverability. And speaking of maneuverability, the Scooter has a tight turning radius, making it easy to navigate through crowded streets and tight corners.
Another practical feature is the charging time. The Glion Dolly Electric Scooter has a fast charging time of just 3.25 hours, so you won't have to wait long before you're ready to hit the road again.
Driving Performance with Suspension System
You want a scooter that is quick, smooth, and reliable. And this Scooter delivers in that regard. The GlionDolly e-scooter top speed is 15 mph, which is more than fast enough for most riders. Whether you're commuting to work or cruising around the city, you'll be able to get where you're going on time.
And speaking of getting around, theGlion Dolly e-scooter Max Range is 15 miles on a single charge. It is plenty of distance for most riders and should be more than enough for a full day of commuting or exploring.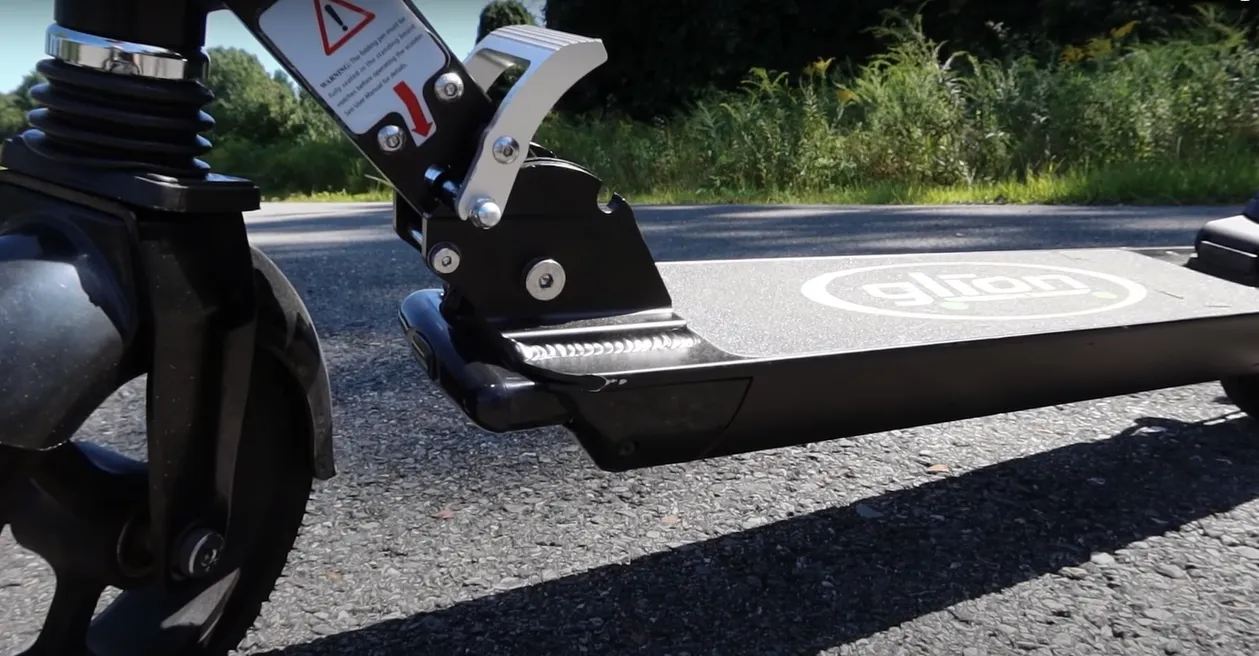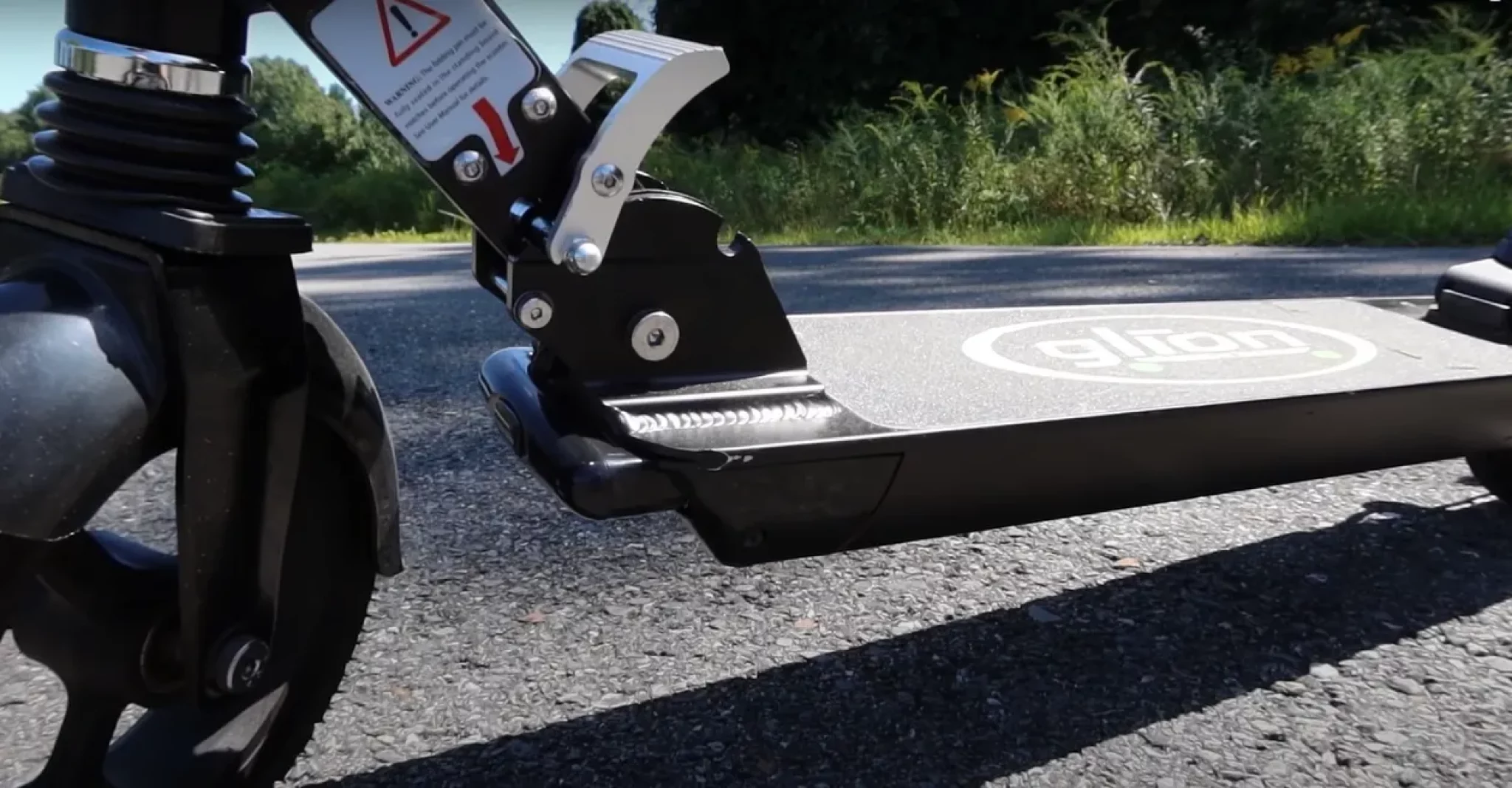 One of the most impressive things about this electric Scooter is its riding smoothness and stability. The suspension system absorbs bumps and rough roads so you can ride comfortably on less-than-ideal terrain.
Another aspect of performance to consider is the motor. Whether you're climbing a hill or accelerating from a stop, the motor is up to the task. The Glion Dolly Electric Scooter is powered by a 250W motor, which provides plenty of power and acceleration.
Finally, it is a relatively quiet scooter. It can be crucial if you're riding in crowded areas, as you won't have to worry about disturbing others with loud engine noise.
Safety with Powerful Braking System
Safety is always a top concern in any mode of transportation, and electric scooters are no exception. Luckily, it is designed with safety in mind. One of the most critical aspects of safety regarding electric scooters is the Glion Dolly electric scooter brakes. This Scooter has reliable and easy-to-use brakes, which can help you stop quickly and avoid accidents.
Another important factor is stability. When navigating uneven roads or making tight turns, this is especially important. The Glion Dolly Electric Scooter is designed with a low center of gravity, which helps keep the Scooter balanced and stable when riding.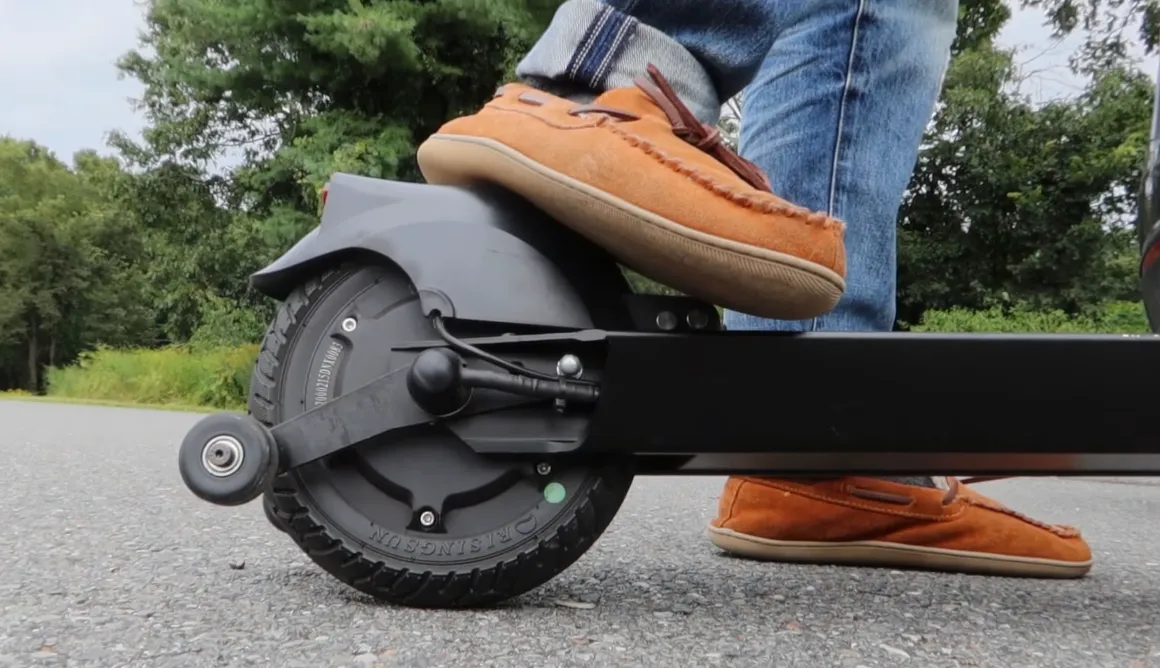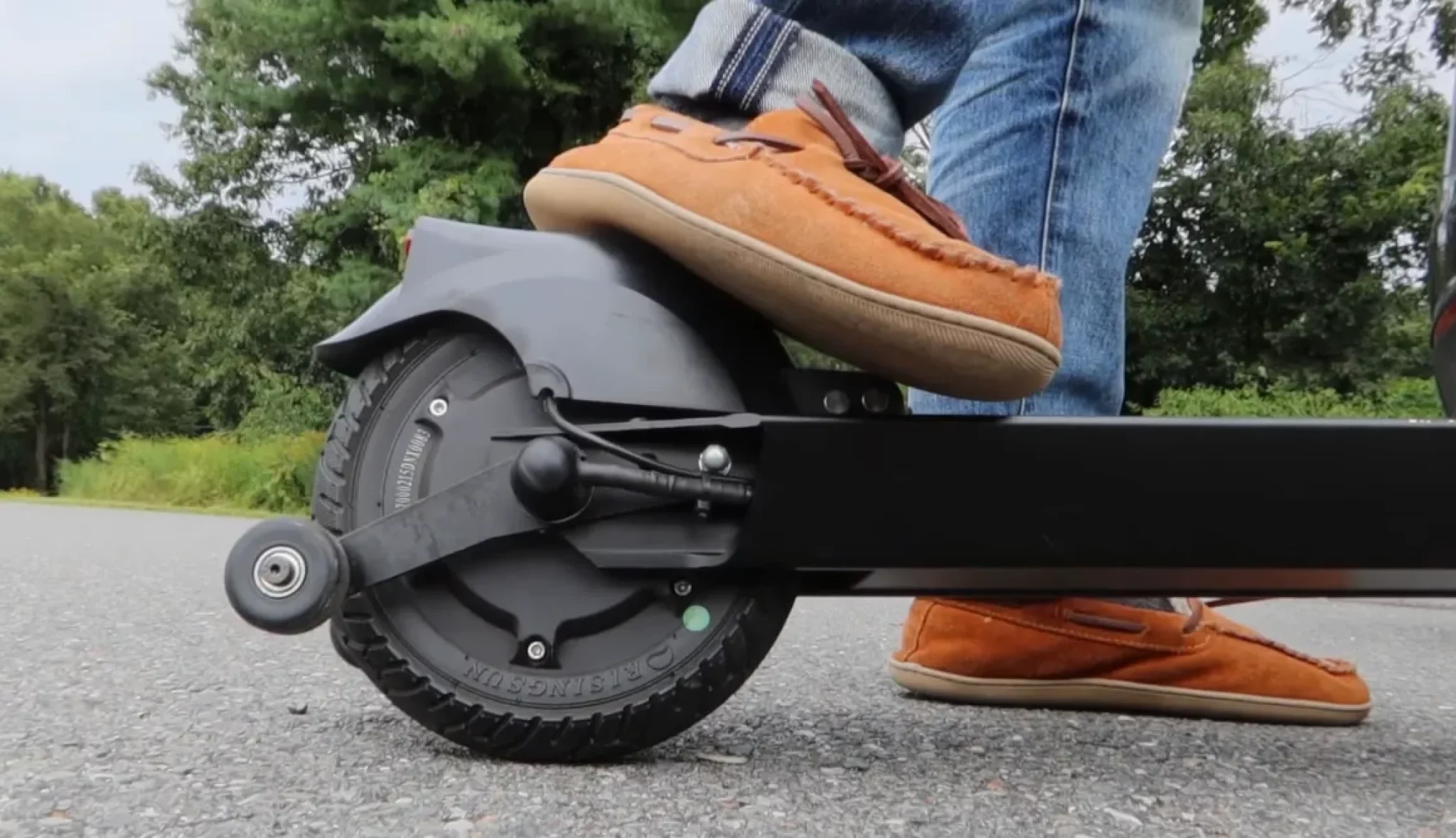 Additionally, the Scooter is equipped with lights and reflectors, making it easier to see in low light. It can help to increase your visibility to other drivers and pedestrians, making you a safer rider.
One of the most notable is the Glion dolly electric scooter rider weight, which is set at a maximum of 260 pounds. It makes the Scooter suitable for many riders, from children to adults.
Regarding reliability, the Glion Dolly Electric Scooter has a good track record. The manufacturer has not issued any Glion scooter recalls for this model, and it has received positive reviews from users who have had good experiences with it.
User Manual
One of the best things about the Glion Dolly Electric Scooter is its easy use. The manufacturer provides a comprehensive Glion Dolly electric scooter manual that covers everything you need to know about your Scooter, from assembly to operation.
The user manual also covers all the necessary details about operating your Scooter, including how to start it up, control the speed, and use the brakes. Additionally, you'll find information about how to properly maintain your Scooter, including tips for keeping the battery charged and checking the tires.
You must know that the user manual is easy to read and understand. Whether you're a first-time electric scooter rider or have experience with these types of vehicles, you'll find that the information in the manual is easy to follow.
Glion Dolly Electric Scooter Price Affordability
When buying an electric scooter, one of the most important things you'll likely consider is the price. And when it comes to the Glion Dolly electric scooter price, it is worth discussing.
The Scooter is priced at around $429, which is on the higher end of the spectrum than other electric scooters. However, this price point also reflects the high-quality design and features of the Scooter.
It's worth considering that this e-scooter is designed to last, so the upfront investment may be worth it in the long run. If you're looking for a reliable and well-made electric scooter, this e-scooter may be just what you need.
Benefits & Drawbacks of Glion Dolly Electric Scooter
Positive
Designed to be easily foldable, convenient to transport it frequently.
Only weighs 28 pounds, making it easy to carry and maneuver.
The fastest Glion Dolly electric scooter charger can fully charge in 3 hours.
A maximum range of 15 miles with top speed of 15 mph
A comfortable, shock-absorbing body design for rough roads.
Accommodate riders up to 260 pounds.
Affordably priced with good value for money.
Excellent customer support from the manufacturer.
Negatives
Driving range should be increased for travel longer distances.
Feels too slow, especially when you're used to riding faster vehicles.
The Glion Dolly Electric Scooter review is an excellent option for those who need a portable and lightweight electric scooter. With a fast charging time, a good range, and a high top speed, it's a scooter that can help you get where you need to go quickly and efficiently.
The comfortable ride, reliable braking system, reasonable weight limit, and affordable price make it a good value for the money. However, there are some limitations, such as the limited range.  Overall, the Glion Dolly Electric Scooter is a good choice for anyone looking for a convenient and affordable electric scooter.