King Song introduced the 16x electric unicycle, which quickly became one of the best-selling new unicycles. Because most cities are becoming overcrowded, the electric unicycle industry is fast expanding. People choose electric unicycles for short city commutes. Various businesses have released several models.
King Song has updated his best model named king song 16x. If you want a safe trip with some valuable amenities, the King Song 16x electric unicycle reviews show that it is the vehicle for you. Its battery and motor are claimed to be among the best. Because of its updated firmware and healthy tire, the King Song 16x is also suggested for heavy riders.
Let's have a look at the full specs of the KingSong 16x electric unicycle.
King Song 16x Specifications & Detailed Review
| Features | Manufactured Values |
| --- | --- |
| Unicycle Weight | 51.8 lbs. |
| Travel Range | Up to 65 Miles |
| Motor Power | 2200 Watt |
| Battery Power | 1554Wh |
| Load Capacity | 300 lbs. |
| Charging Time | 5 To 14 Hours |
| Top Speed | 31 mph |
| Pedal Length | 9.5 Inches |
| Ground Clearance | 6.7 Inches |
| Tire Size | 16 x 3 Inches |
| Stereo Speakers | 4 x 5W with Subwoofer |
1) Battery Powered King Song Unicycle
King Song has introduced the 16x model with a large capacity for battery storage. King Song electric unicycle 16 x reviews show that it has 1554Wh which gives its user a long time to travel on a single charge. 1554Wh battery storage means that King Song 16x can travel more than 60 miles in certain conditions.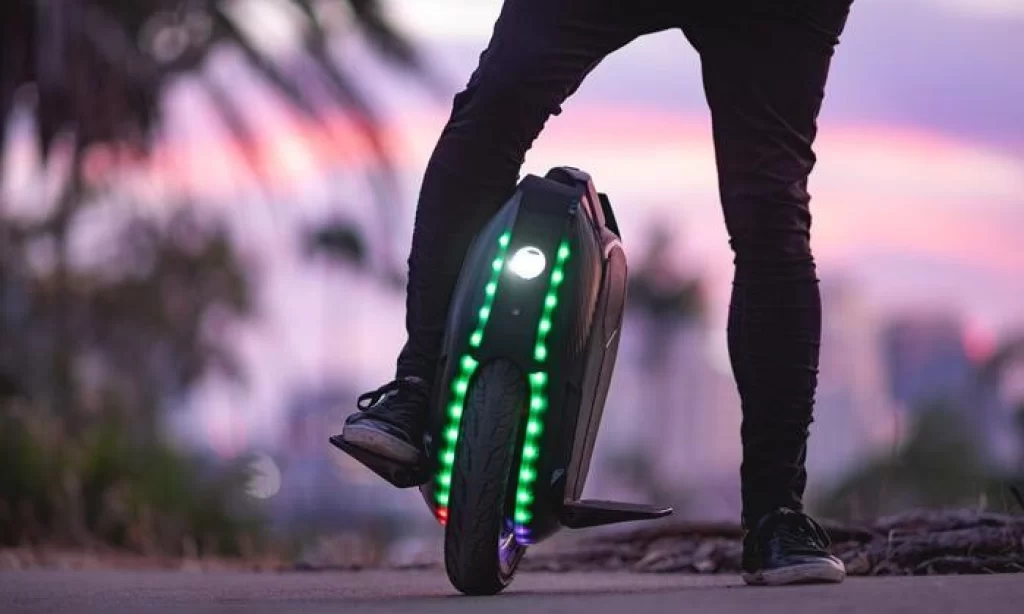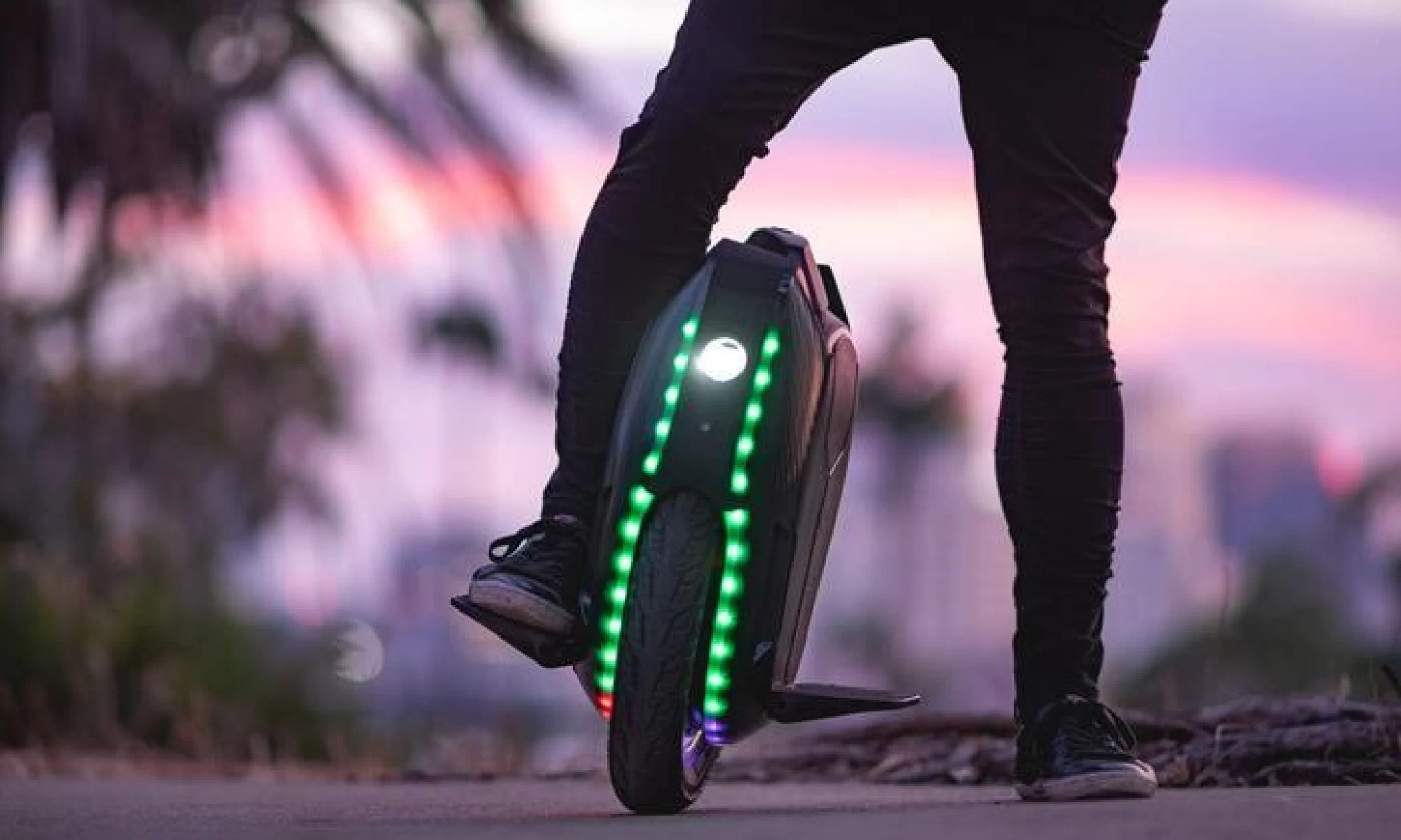 The charging time depends on the charger capacity. If you are using a 5A charger, it can recharge the king song 16x in 5 hours. But if you are using a low ampere charger, it can take up to 13 hours for the complete charging. The nature of the charger also affects the drainage percentage of the battery. The quick it takes in charging, quickly it will drain.
Overall, if we compare the battery and bodyweight of the king song 16x with other unicycles, king song 16x 4 is far better. Its battery has an intelligent battery management system that helps you to know the remaining battery through an app.
2) King Song Unicycle Motor
KingSong 16 comes with a powerful motor of 2200W. The KingSong unicycle motor power shows us that how good it is on different routes. This powerful motor can take the unicycle up to 30 mph speed. Although the rate depends on the nature of the road, this powerful motor is one of the finest in the unicycle industry.
2200W doesn't speed quickly. It is slow for the first 10 miles to keep you safe. The first 10 miles can help you gain the proper control over the unicycle. This unicycle can also ride at good speed in the hilly area. You can change its angle a bit according to the requirement in hills. The best part is its first ten miles-controlled speed. This helps to understand the unicycle in a better manner.
3) King Song 16x Best Overall Top Speed 31 mph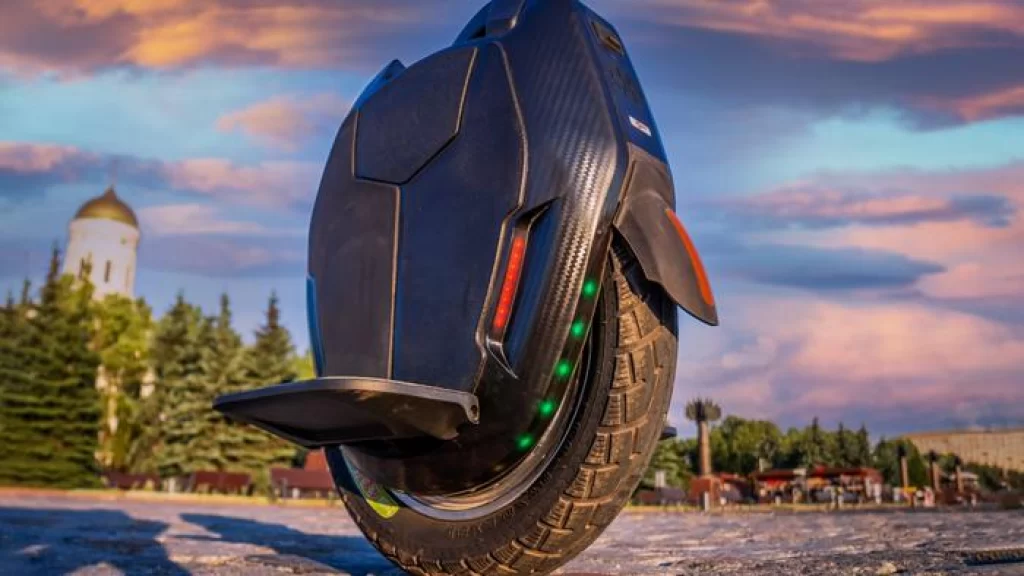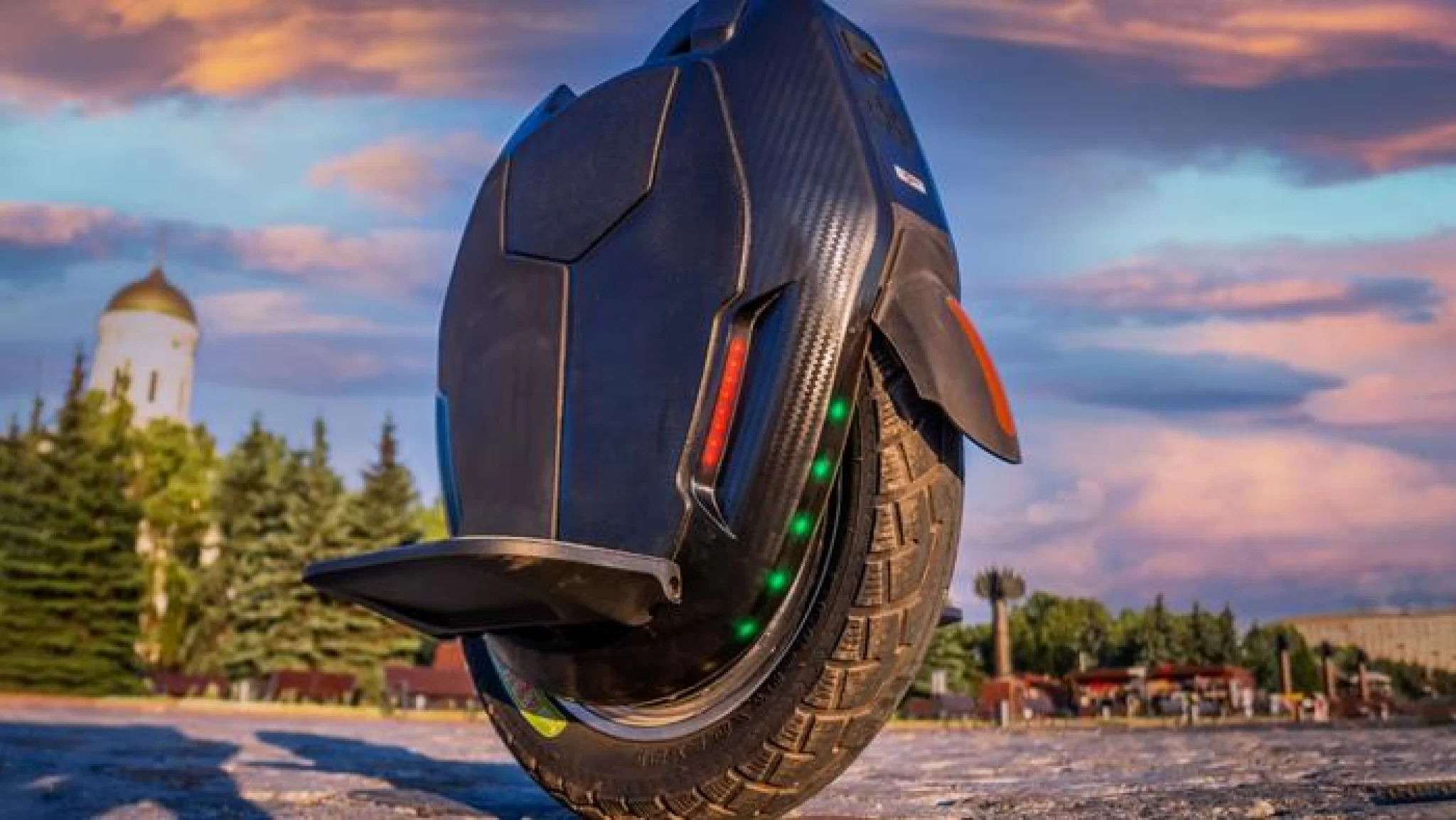 As we mentioned above, the full speed king song 16x 4 has a potent motor and that is why It can gain the King Song 16x best overall top speed 31 mph. 31 mph for an electric unicycle is very rare. If we look in the market, primarily electric unicycles have top speed up to 20 mph.
Most people think that top-speed electric unicycles may be fatal as it will become tough to control them. They believe it is appropriate because riding a single wheel at 30 mph may be a risk. But what is unique about KingSong 16x top speed is its newly added features. The top speed of 31 mph can only gain in certain conditions. The terrain should be supportive. The rider should be average in weight.
Moreover, it is secured by a 10-mile locked system which means the first 10 miles are locked to a decent speed, and one cannot gain the 31-mph momentum in the first ten miles. This system helps to have proper control over the unicycle before riding it to top speed.
4) KingSong 16x Range
KingSong 16×3 has upgraded the range of 16x. King Song 16x can travel up to 65 miles in certain conditions if it fully charged and the terrain is smooth. The person riding is not heavy weight, and the average speed is maintained. Then it can travel up to 65 miles. Sixty-five miles travel for an electric unicycle is not an easy task to do.
The electric unicycle KingSong is specially made and tested for the long-range. Its feature is coordinated and connected. The fully charged 1554Wh battery helps KingSong 16x range to ride up to 65 miles. Its tire is a bit larger as compared to the other electric unicycles. The large size of a wheel also helps it to go for a long and smooth run.
Addons
Nominated Electric Unicycle for Heavy Riders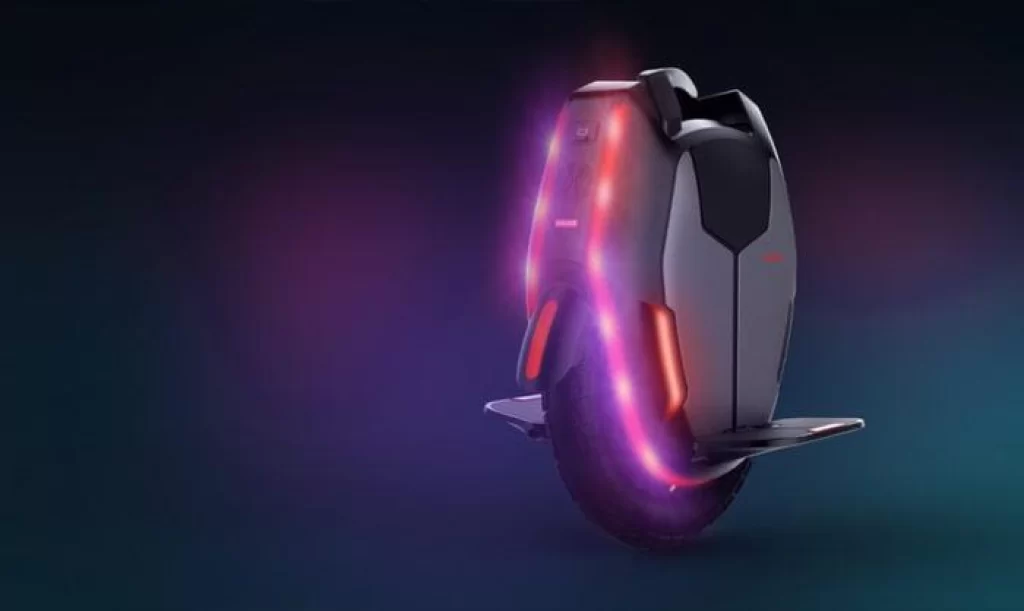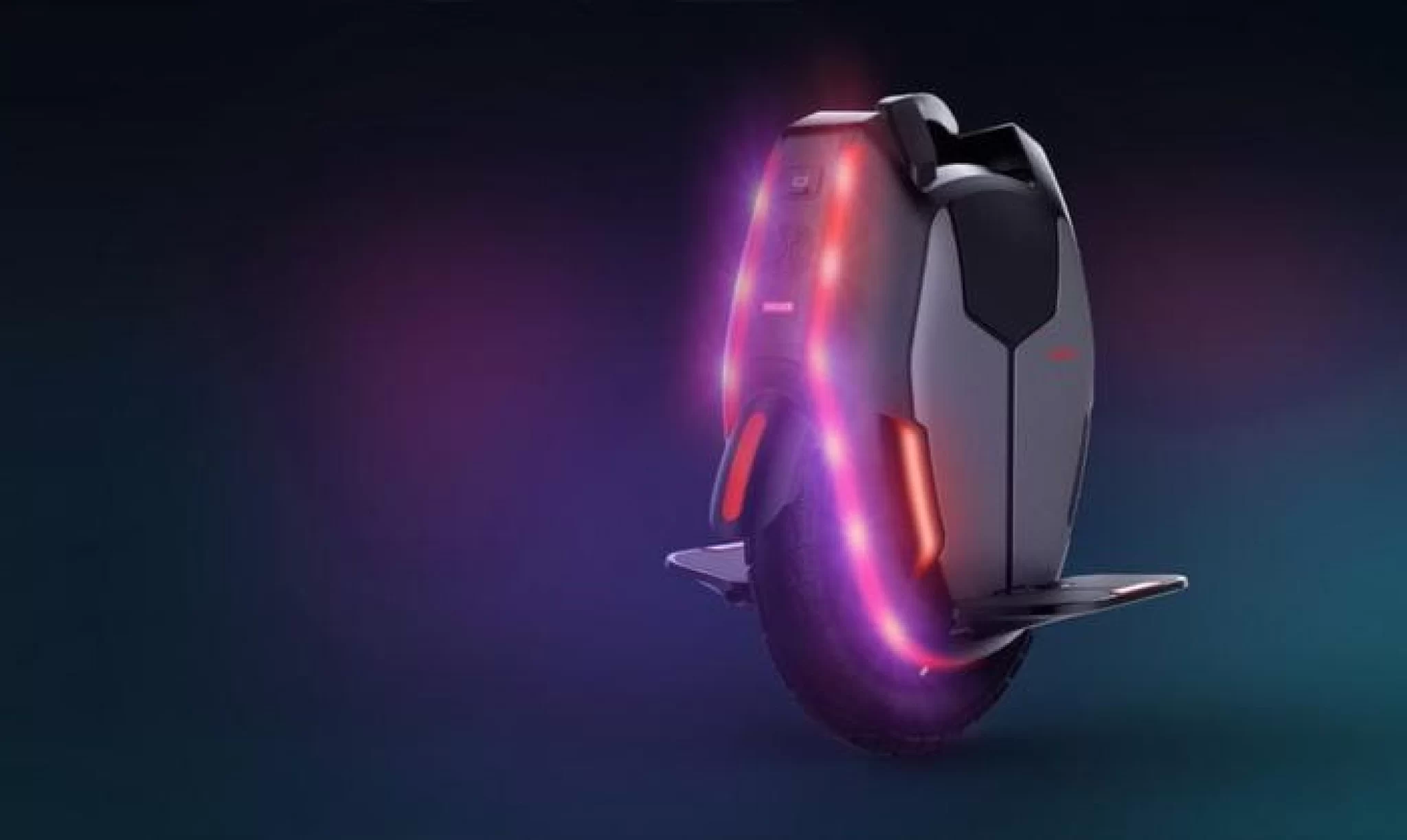 The full speed King Song unicycles are a challenging ride to get training, even if you are an average-weight person. But if you are a heavyweight person, then you will be afraid of riding the single wheel. Mostly electric unicycles are not made for heavyweight riders, but king song 16x is an exception to others.
King's song 16x can normally ride with weight up to 300 lbs. It shows that it is the best electric unicycle for heavy riders. King's song took the electric unicycle industry with shock when it announced 16x with its weight range of 300 lbs. It was tough to accept that a person weighing more than 130 kg could also ride this ewheels.
The electric unicycle KingSong 16x is genuinely made with all the features that can help you maintain the unicycle even if you are a heavyweight person. Its tire is a bit more in width that helps to keep the balance of a heavy rider. Its firmware is specially made to meet all the requirements of a severe rider. If you want to buy a unicycle best for heavyweight riders, then king song 16x is made for you.
Read Details
7 Other Advancements Features in KingSong 16x
1) Can Attach Seat
The electric unicycle King Song has added one more feature with a seat option. The seat is helpful for heavy riders as they will be more comfortable using the seat. A rider can ride this wheel for the long ride as well with the seat option.
King Song 16x unicycle is a long-range unicycle as it can go up to 65 miles. One cannot ride this unicycle by standing for such a long travel. So the added option of the KingSong 16x seat is a wonderful one.
2) Light in Weight
Usually, King Song electric unicycles are lightweight because the motor is not a heavy one to carry more weight. But king song 16x is an exception to this principle because it is a heavyweight unicycle of 51.8 lbs. This weight makes this unicycle a strong one because it can used by heavyweight riders as well.
3) Control with Smart App
The fast unicycle King Song 16x has an intelligent app connection as well. King Song App will show the performance calculations of the unicycle in detail. For example, it will show you the speed of the unicycle, and it will tell you the distance covered and the remaining distance in the range of 65 miles.
Also, it will show the battery usage and the remaining battery. The app can also use as a remote feature for different options of the unicycle. You can choose and change the ride mode by using this brilliant app. Lights can also be decided through this intelligent app.
4) Upgradable Firmware
The firmware and controller have been upgraded in the King Song KS 16x electric unicycle. Updated firmware helps you decide and control the controller settings as different riding modes launched in the electric unicycle KingSong.
The controller enables you to stand and choose different riding styles from the given options. You can choose from soft, medium, or hard in riding mode of this speed unicycle KingSong. Riding mode should be decided by looking at the track and traffic.
5) Extra Wide Tire for Stability
The tires in unicycles are not much wide typically. So, it becomes hard to use the unicycles because they will become rigid in this scenario. King Song 16x is an exception to this rule as well. King Song has introduced extra-wide tire in 16x. A tire is 16 x 3 inches in size, and it helps you maintain the unicycle in different terrains.
The riding modes with extra-wide tires make king song 16x more flexible to ride. It also helps the heavy riders for a better and smooth ride. Especially when we turn the unicycles, the tire plays a vital role. Extra-wide tire helps this unicycle to make a sharp turn if it is required in a difficult situation.
Other unicycles are technical to be maintained because one needs to shift the balance for the turn as per requirement. King Song 16x has an extra-wide tire that gives it the edge over others, and it becomes easy to use as well.
6) Speaker for Music Lovers
Every person who owns the ride would love to have a speaker in it. So, king song fulfilled this dream as well by launching Quad 5W speaker in 16x. Quad 5W is a decent quality speaker for any unicycle, and more importantly, it is supported by a 10W subwoofer.
Coordination of the speaker and subwoofer gives a Heavy bass. Heavy bass speakers while riding an electric unicycle will be loved by everyone. These sorts of features attract the young generation, especially those who use E-wheels for schools and universities. 
7) RGB LED Lights
Everyone loves lighting on their rides. So, Kingsong electric unicycle has not let you down with this wish as well. King Song 16x has RBD (Red, Blue, Green) lights in it. Lights are LED so that they won't hurt the battery drain usage as well.
LED lights are suitable for seeing on the main roads as they can prevent you from any significant accidents. Low light and foggy conditions can also be dealt with the help of brilliant LED lights. Although, main road, low light, and misty rides should be avoided on regular days.
Final thoughts
King Song electric unicycle16x is a perfect unicycle in the market right now. Numerous options are making it a customer choice in quick time. Although, the only set back can be its price; King Song KS 16x electric unicycle is a bit expensive as compared to the other unicycles in the market. But the most important thing is its performance and quality.
Extra-wide tire, LED lights with 4 x 1 speaker, updated firmware and controllers' settings, Smart app for remote features, pedal size, and long-range, added seat option with 31 mph speed. This unicycle has everything that a man can wonder for its ewheel. Its features will give you goose bumps, and you will forget about the price.
King Song electric unicycle16x is suitable for heavy riders, but it is heavyweight as well. It is not easy to take it somewhere without riding. These are the only two downsides of this excellent unicycle. Everyone should buy it for the best experience. King Song 16xs reviews are the top rated on internet.