Hiboy is a good scooter brand that satisfies its customers with its upgraded features. The company made S2 and S2 Pro that can be compared to the latest electric scooters in the world. We will show you review about Hiboy S2 electric scooter in this article.
Hiboy S2 Electric Scooter Specifications
Weight: 29.5 lbs

Maximum load capacity: 260 lbs

Tire size: 8.5 inches

Speed: 18.6 mph

Range: 17 miles

Charging time: 6 hours

Motor: 350 Watt

Battery: 270 Wh, 36 Volt 7.8 Ah Lithium-ion

Climbing Range: 15 degrees

Speed mode: 2

Warranty: 1 year

Recommended age: 16-50 years

Ground clearance: 3 inches
Hiboy S2 Scooter Feature Details
Rear suspension

Hydraulic disc brakes

Detachable seat

LED display

Waterproof rating

For Urban roads

Folding frame

High-grade Aluminum alloy material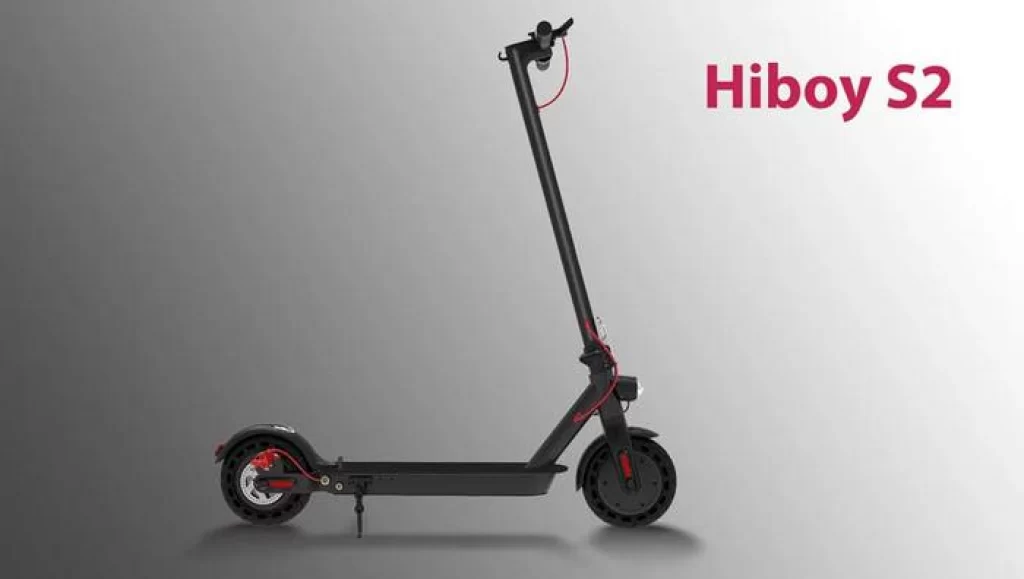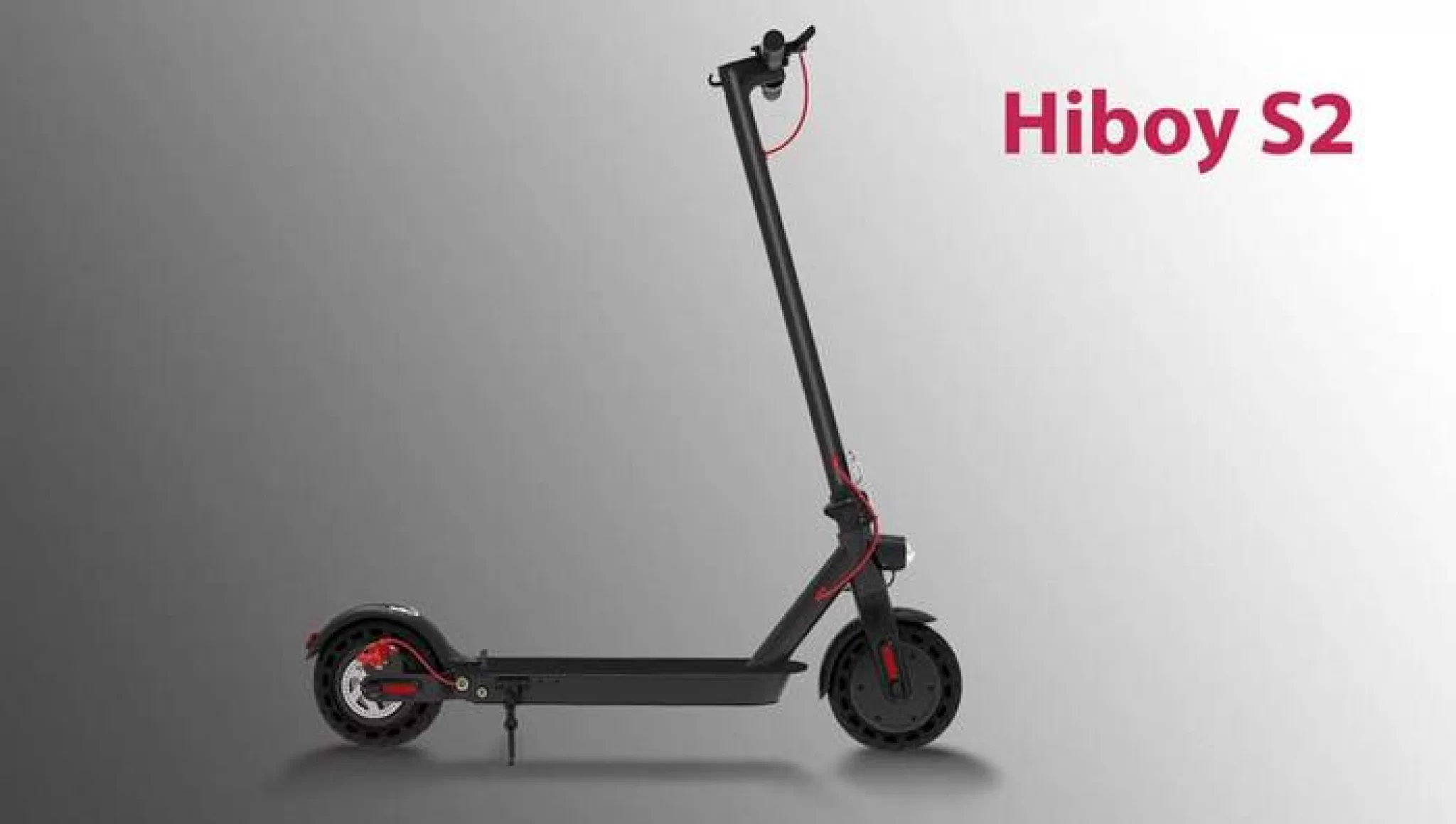 Hiboy S2 Motor and Battery
S2 has the most powerful motor and intelligent controlling system. It reduces the speed of the scooter when needed. It maintains the stability of the riding time. The battery has a power of 36 Volt 7.8 Ah. These electric parts of the scooter ensure its performance in harsh conditions.
Hiboy S2 Weight Limit
This scooter weighs only 29.5 lbs, and it can take a load of 260 lbs per person. It can be suitable for heavy riders. The maximum load capacity can affect the scooter's speed because the scooter motor needs to work a lot to drag the weight of the rider. Hiboy S2 weight limit is more than its competitors.
The Frame of S2 Hiboy
The scooter's frame is durable due to its material which is Aluminum alloy. The scooter weighs 29.5 lbs only. If we talk about the scooter's deck, then it has been made with grippy rubber matting that is safe and secured to the rider. It can be cleaned straightly and give you comfortable cruising while riding. It avoids awkward positioning during long riding. 
Hiboy S2 Tires
The tires of the scooter are 8.5 inches solid. They give you smooth riding on urban roads and sideways. They avoid imperfection while riding. Hiboy S2 tires have a honeycomb design that is made for the perfect grip on the road.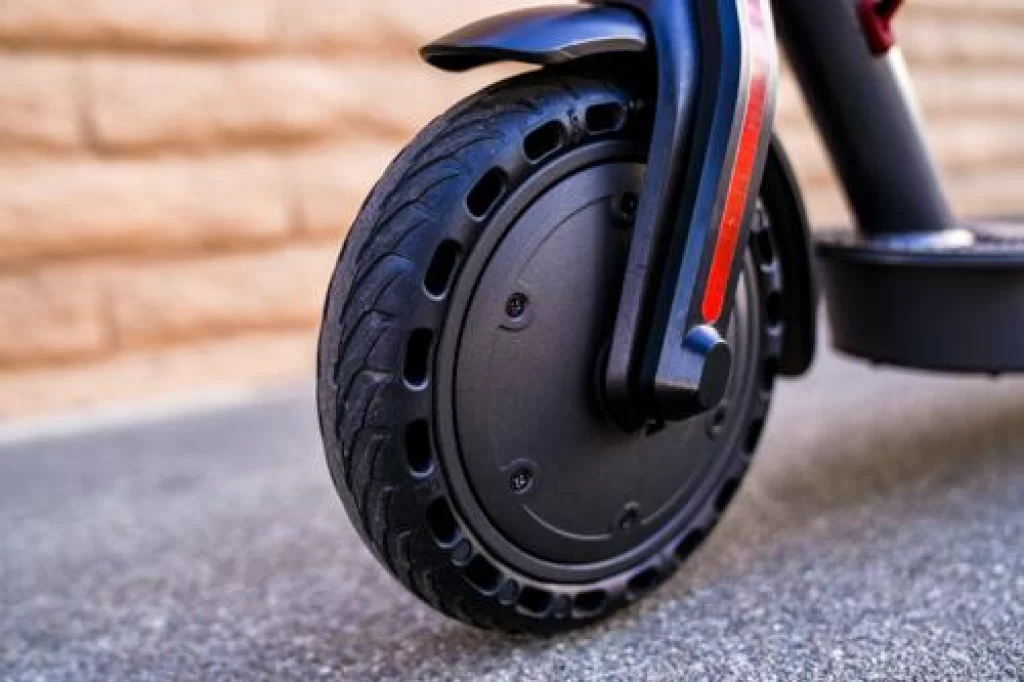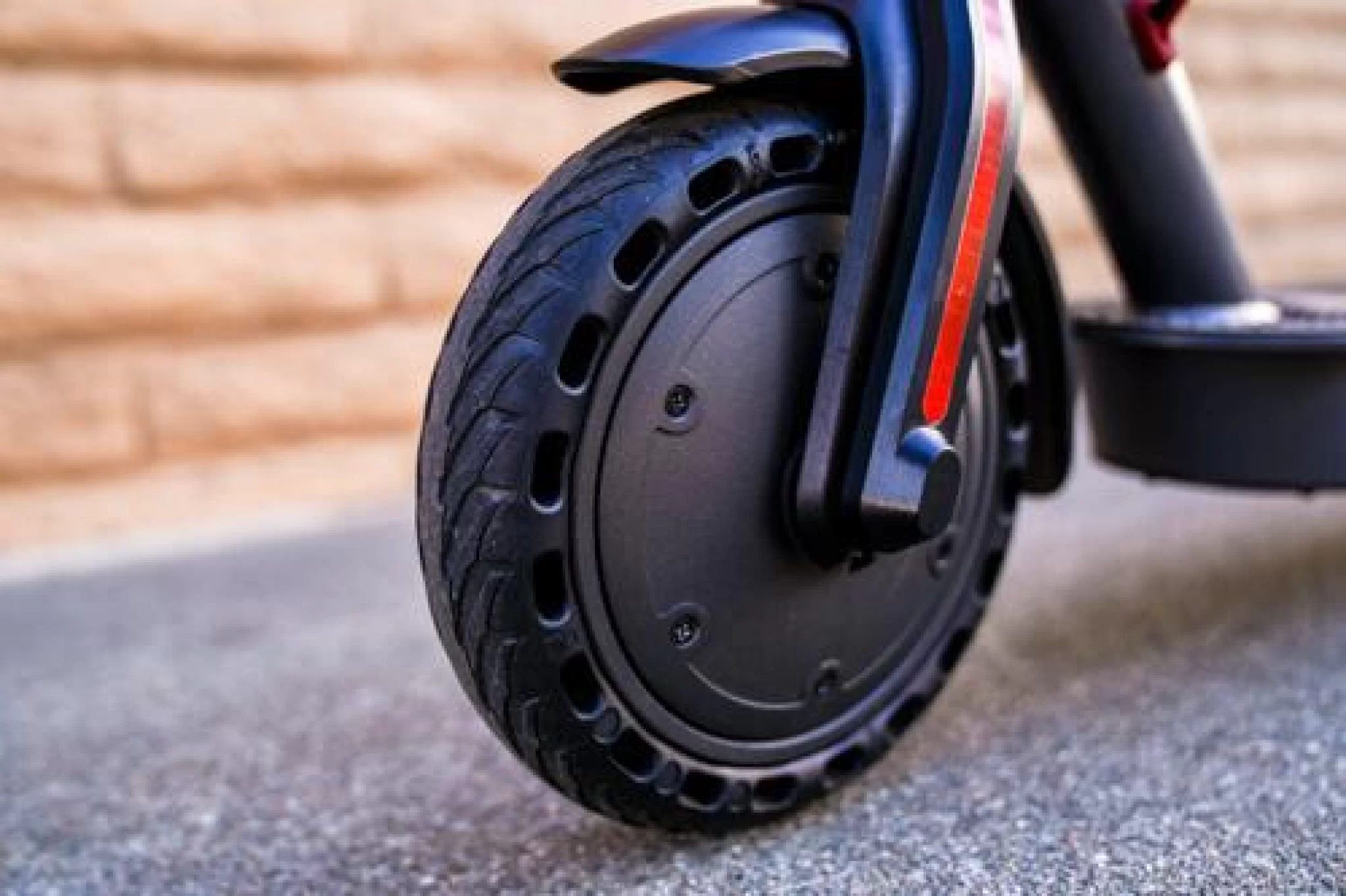 Hiboy S2 Speed
The scooter has a 350-watt motor that can give you the top speed of 18.6 mph if the rider's weight is moderate and the scooter is fully charged. It usually can take a load of 220 lbs, but the maximum load capacity the scooter can bear is 260 lbs.
Range of Hiboy S2
The range that can be covered by this scooter is 17 miles per charge. The recovery of the range also depends on the rider's weight, speed, and the condition of the road you are riding. Hiboy S2 can go up to 15% incline plane so that you can cover up hills with this scooter.
Shock Absorption or Suspension
The scooter has two rear springs that can give you a smooth ride because of its solid tires. They do not have to cushion, but they are responsible for adding up the comfort in the riding experience. The suspensions are hydraulic, and they can prevent you from having bumps on rough terrain. The scooter also has left and rear disc brakes. These are the safest brakes for the scooter.
Charging Time
This scooter can be charged in 6 hours only, and it can cover up to 17 miles more easily. You need to check out for its charging first when you have plans to ride on Hiboy S2.
LED Panel
The scooter has an LED dashboard to monitor the speed, battery, riding modes, and other controlling functions. LED lights of the scooter are stylish. There are headlights, taillights, and sidelights on the scooter that the LED dashboard of this scooter can turn on.
Build Quality of the Scooter
The frame has been made with durable material. The scooter has a low-lying deck that gives minimal ground clearance. This scooter needs to be appropriately used while riding. It has water-resistant quality. The scooter can take a load of 260 lbs. It weighs only 29.5 lbs, but the maximum load capacity can affect the scooter's speed.
Riding Ability of Hiboy S2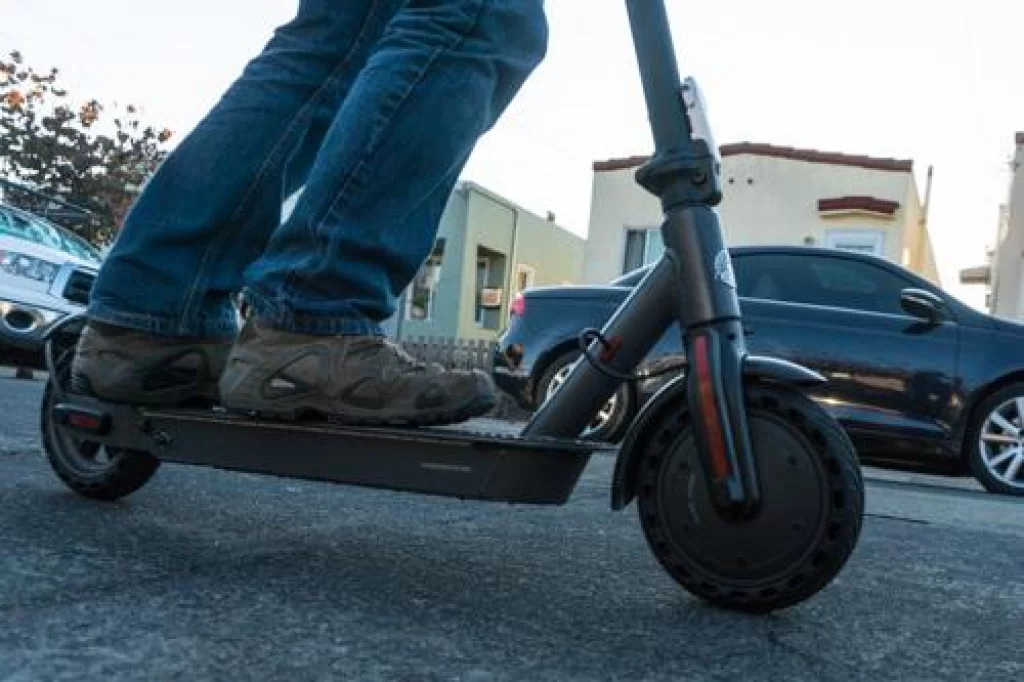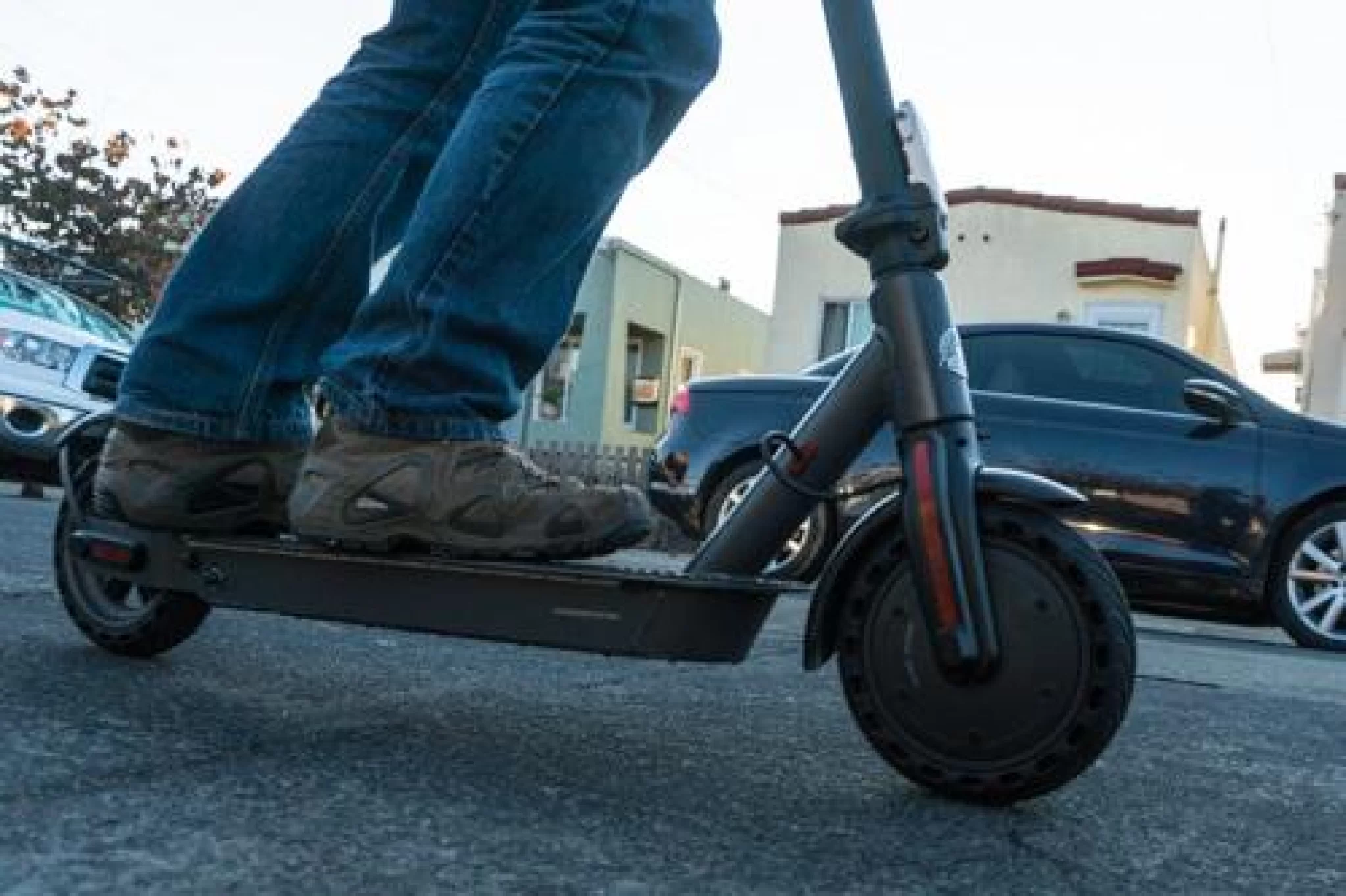 Hiboy Scooter is reliable and delivers quality rides to the users. It possesses a broader deck for full support to the legs. The hub motor works quietly. The stylish 3-tier lighting makes you aesthetic over the scooter. The built-in bell can alert people while riding. The handlebars are comfortable due to the rubber grip.
Folding Design of Hiboy Scooter S2
The scooter has the best folding design. Its neck can fold it. It would be best if you loosened the folding lever, and the scooter's stem could be parallel to the scooter's deck. You can keep it in any closet in your backyard and the trunk of your car. Likewise, the assembling of the scooter is very simple. You need to spend 5 to 10 minutes assembling it by watching the videos. Everything is provided in the package.
Pricing of the Scooter
The pricing of this electric scooter is much affordable to everyone. It comes at $399. You can get a bright, sleek, durable electric scooter with non-pneumatic tires. This price offers you a comfortable riding experience with S2 which is one of the cheap electric scooters.
You can have the fastest speed, a more extensive range, and incredible features. This versatile electric scooter may have a seat attached to it. You can relish these features at an affordable price.
Hiboy Customer Service
Hiboy S2 electric scooters have 12 monthly warranty so that you can enjoy them confidently. The post-purchase support of the Hiboy Company can offer you a response within 24 hours. You can have the support on their email address too. The best Hiboy customer services are provided to their customers.
Hiboy S2 App
Hiboy S2 electric scooter has the best mobile phone app to get the details of your electric scooter. You can control the LED display with your mobile phone. It is the best for new riders. They can learn everything by using the mobile phone app.
This app can be responsive to the electronic brakes of the electric scooter. You can also have a digital lock with your Hiboy S2 app on your electric scooter. It locks the front tire of the scooter at the place, but a physical lock will be more reliable.
Hiboy S2 Charger
When you want to charge your Hiboy S2, an electric scooter, you must know it uses lithium-ion batteries. These batteries can last up to 1 to 3 years. They have a maximum of 1000 charging cycles. You can charge your electric scooter by switching off the power and checking your electric scooter indicator.
If it is red, then your scooter is charging well. Avoid overcharging your vehicle. Always use Hiboy S2 charge for charging your scooter.  
Optional Seat Attachment of Hiboy Scooter S2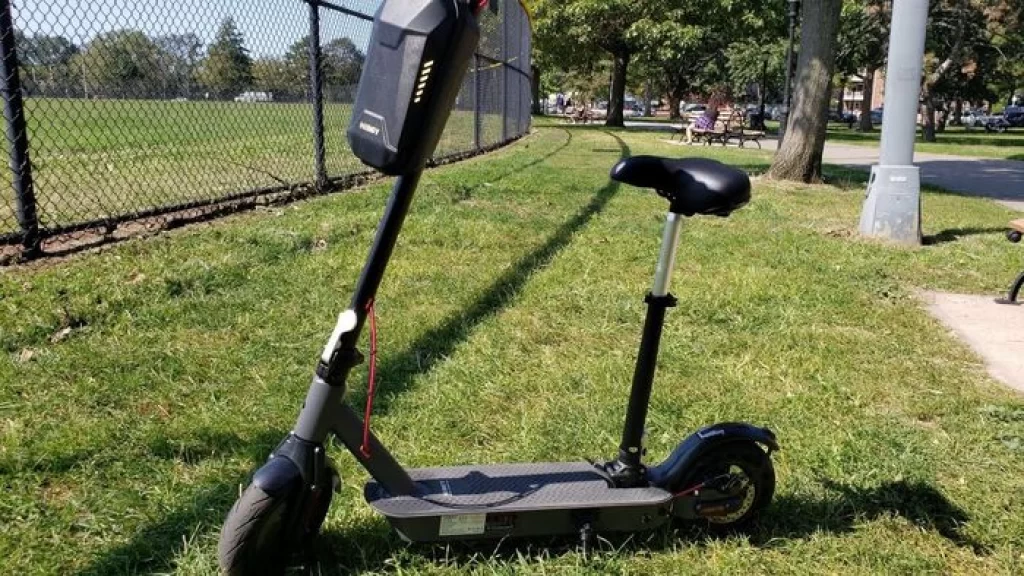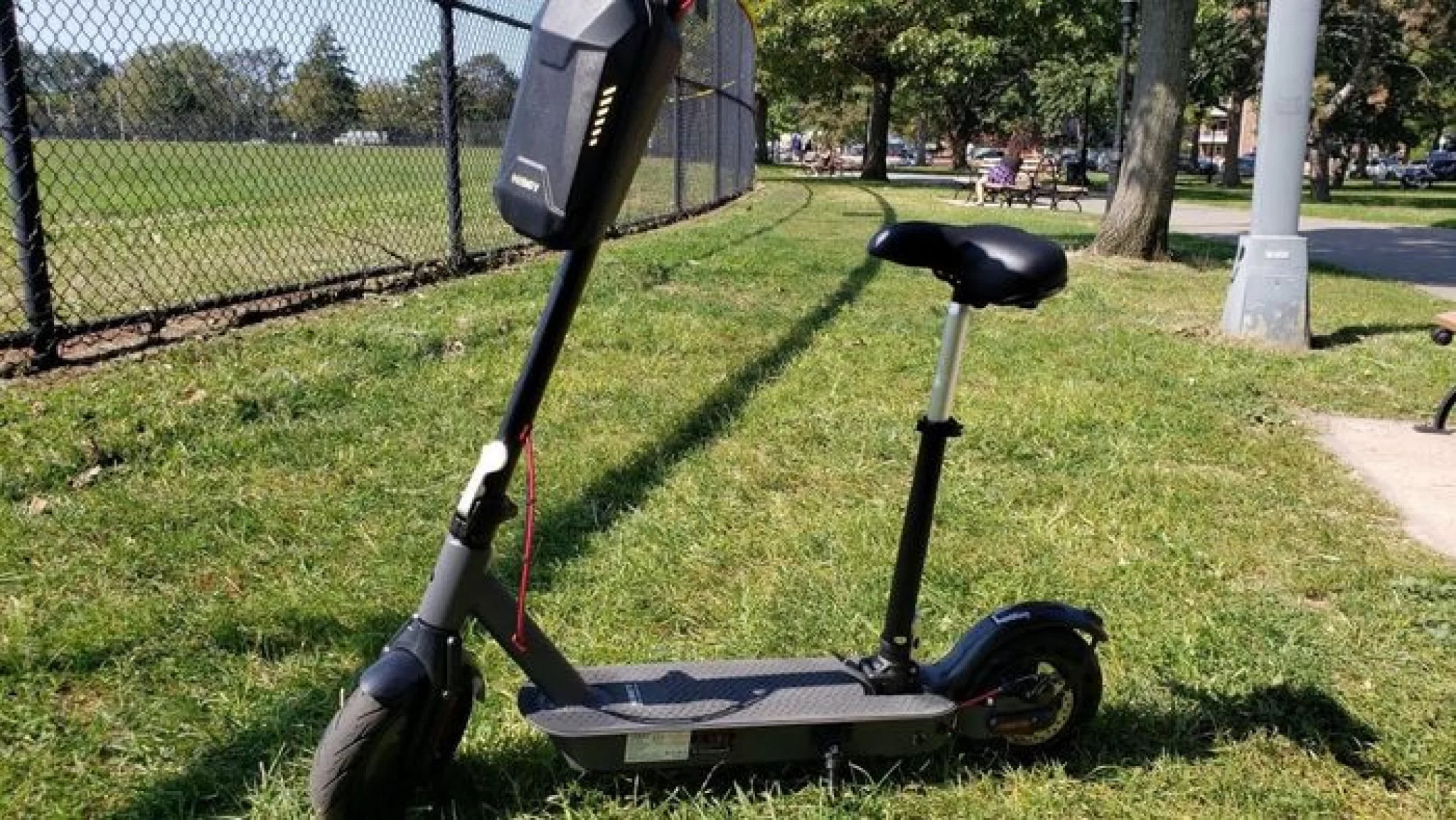 You can have a seat attached to this scooter. The scooter will cost more with the seat, but you can customize your electric scooter after purchasing by adding the seat with it.
Hiboy S2 Handlebar Replacement
The handlebar of this scooter is slightly narrower than other scooters, but you can change the scooter's handlebar with a broader handlebar. The textured rubber grip can give you reasonable control. It is wear-resistant that provides you the reliability. It is smooth to operate.
Who can use Hiboy S2 Electric Scooter?
All age riders can use this electric scooter to cover up their commutation with a 350 Watt motor that can take heavy riders of 260 lbs. It is suitable for teenagers and adults. This electric scooter has ultimate leading to vibrating wrist and shaking knees. It can be the best entry-level scooter for beginners.
It can be the best choice for terrible roads because it possesses solid tires. People who love customization can also use this scooter because they can personalize its settings by the app and also manually.
Tips to Get the Longer Battery Life of Hiboy S2 Electric Scooter
It would help cool down your electric scooter after a long journey because the battery is overheated. When it is appropriately cool then, plug it into the charging.
When you charge your electric scooter, then preserve the battery and do not overcharge it.
You must check out the battery before riding on your electric scooter.
Protect your electric scooter from heat, rain, and water.
It needs to be put in the safest environment.
It would help if you used the most suitable charger for your Hiboy S2 electric scooters that cost only $30 on the Hiboy website.
Maintenance of Hiboy S2
This scooter does not need much maintenance. You can use the Hex key to fix the problems. You must check for the joint screws of the scooters ON and OFF. If you overcharge the scooter, then it affects the battery.
Hiboy S2 Accessories
We have selected some accessories for S2. You can customize your electric scooter with these additions. Hiboy S2 reviews are the best with these accessories.
Waterproof Storage Bag: It is a large bag made with durable material of waterproof PU fabric. It has an adjustable quality and elegant design.
Hiboy Scooter Adjustable Helmet: It is a certified helmet by safety standards. It does not allow external pressure to go inside it. The adjustable chin straps and buckle make it safer and more comfortable. This helmet stays cool inside. It can be the best for long rides on Hiboy S2.
Hiboy Electric Scooter Seat: It has a sturdy Aluminum rod that gives it stability. The adjustable height is suitable for everyone. It has a luxurious cushion for daily use.
Hiboy Scooter Mudguard Rear Fender with Tail Light: It is made explicitly for Hi boy electric scooter S2. It has a tail light and cable. It is made with hard plastic and is eco-friendly.
Hiboy Logo Metal Stickers: You can enhance the looks of your cheap electric scooters with these stickers. They are strongly adhesive and waterproof. You can purchase them in 10 or 20 pieces.
Benefits
Airless tires
Instant speed curve
Ergonomic design
Mobile app management
A seat can be attached
Affordable in price
Digital dashboard and lock system
Bluetooth connectivity
Water-resistant features
Drawback
Solid rubber tires can be a bit uncomfortable
Lack of braking lights
Handle height must be adjustable
Hiboy S2 vs Hiboy Max E Scooter
When we compare Hiboy S2 and Hiboy Max, we will find some similarities between the scooters.
Weight: When comparing weight, S2 is slightly lighter than Hiboy Max.
Price Factor: S2 is a bit more cost-effective than Hiboy Max.
Load Capacity: S2 can take heavier weight than Hiboy Max.
Speed: S2 is slower than Hiboy Max.
Dimension: S2 is more prominent in dimension than Hiboy Max.
Charging: S2 takes more time to charge than Hiboy Max.
Hiboy S2 vs. Xiaomi M 365
We find Hiboy S2 much better than Xiaomi M365:
Speed: Hiboy S2 can cover the distance with a faster speed than Xiaomi
Load Capacity: S2 can take a much heavier load than Xiaomi
Range: S2 covers less distance per charge than Xiaomi
Climbing Ability: S2 comes down in the climbing ability of Xiaomi
Motor: Xiaomi has a single Hub motor with lesser power than S2.
Hiboy S2 Reviews of Different Users
Hiboy S2 is the second most comfortable electric scooter after Segway Max. The users are satisfied with the speed of 18.6 mph after testing it. People calculate the speed at full battery. When the battery is 75%, the scooter remains at its speed on 50% and 25% battery.
It is also tested that going downhill does not affect the scooter's speed. In comparison, going uphill makes the scooter a bit slow down. The milage is also perfect as described. Everything is also tested for a night drive. The scooter is visible because of its LED lights.
When testing brakes, the scooter exerts it immediately. Mechanical brakes are found much more functional than electrical brakes. The riders are pretty delighted with the performance of S2 within the budget. Hiboy Scooter is the best affordable electric scooter comes with in $500.
How to Fix Errors of Hiboy S2?
If the scooter is not turning on, you must check for the connectors. Some of them may be get loosen.
If you wish to install a new handlebar, correctly connect the handlebar's wires to the scooter.
The rear brakes are not working, you need to unscrew the nuts of the handlebar. Apply pressure on the brake handle and leave some gap between. Now tighten the screws with a 5mm Allen wrench. Adjust the brakes and check if they work correctly. 
If the accelerator of the scooter makes a noise, you must lose the screw under the dial of the throttle. 
Your scooter is noisy, press the electronic brakes for a long and release it suddenly.  
If your scooter shows Error codes, then follow these;
E1- Check for brakes
E2- Check the accelerator dial of the scooter
E3- You must check for connecting wires of the scooter
E4- Hardware fault occurs. The expert must check it.
E5- Battery fault occurs. It can be fixed or replaced.
E6- Battery voltage is high and sometimes needs to be expected.
E7- Motor hall is not working correctly.
E8- The wiring of the motor has some problems.
E9- The controller of the scooter is faulty.
E10- The app of the scooter creates issues. Uninstall it and again download.
Comparison of Hiboy S2 Specs with other Models
| Specifications | Hiboy S2 | Hiboy S2 Pro | Hiboy S2 Lite | Hiboy S2 R |
| --- | --- | --- | --- | --- |
| Dimension | 45.7 x 17.7 x 47.2 inches | 45.7 x 17.7 x 47.6 inches | 43.3 x 17.7 x 42.5 inches | 45.7 x 16.9 x 45.3 inches |
| Weight | 29.5 lbs | 36.3 lbs | 21 lbs | 30.8 lbs |
| Motor Power | 350w | 500w | 250w | 350w |
| Maximum Speed | 18.6mph | 18.6mph | 13mph | 19mph |
| Maximum Range | 17miles | 25.6miles | 10.6miles | 17miles |
| Tires | 8.5 inches | 10 inches | 6.5 inches | 8.5 inches |
| Braking System | E-braking & Disc braking | E-braking & Disc braking | E-braking & Foot braking | E-braking & Disc braking |
| Suspension | Dual rear suspensions | Dual rear suspensions | NO | NO |
| App | YES | YES | NO | YES |
| Rear Fender | with bracket | Rear fender with bracket | Rear fender NO bracket | Rear fender with bracket |
| Max. Load | 260 lbs | 220 lbs | 180 lbs | 220 lbs |
PRO TIPS
Hi boy Electric scooter S2 is the choice of many riders. They love the specs and features of the scooter. It is suitable for off-road running. Obsessed people can also ride on this scooter to cover up their commutation. It is best affordable electric scooter for youngsters, adults and heavy riders. Hiboy S2 electric scooter reviews are the top rated on internet.