Hiboy is considered the leader in giving solutions for short-distance transportation. They are the best for using their intelligence to convert the best electric scooters. The company sticks to its pace from 2014 high quality and reliable products to the consumers.
When we see Hiboy S2 Pro, it is the most stylish scooter. It has upgraded performance that can add up the fun experience during your riding. The company aims to give incredible and reliable transportation tools to its consumers. They have created this pro version of S2 that is most comfortable and powerful.
Hiboy S2 Pro Specifications
Weight: 36 lbs
Wheel size: 10 inches rubber solid
Handle height: 47.6 inches
Motor: 500 Watt
Battery: 36 Volt 11.6 Ah
Speed: 19 mph
Range: 25 miles
Max Load capacity: 260 lbs
Headlights: 15 meters for safety
Feature Highlights
Foldable Design
Pro battery life
Real dual shock absorber
Dual braking system
Pro comfortable ride
Upgraded version with versatility
App supported scooter
Hiboy S2 Pro Battery
The battery of this Hiboy Pro scooter has a 36 volt 11.6 ah capacity. It has 40 knots inside it. The Hiboy S2 Pro battery offers maximum traveling up to 25 miles when the rider's weight is moderate.
It also depends on the conditions of the road and the battery charging. It is regenerative for braking and downhill so that you can feel a safe riding experience with this electric scooter.
Hiboy S2 Pro Motor
The most potent 500 Watt brushless motor can give stability during riding. It has an intelligent power system that can reduce the speed intelligently and maintain the battery level and motor performance. It delivers a smooth and safe riding experience to the riders.
Hiboy S2 Speed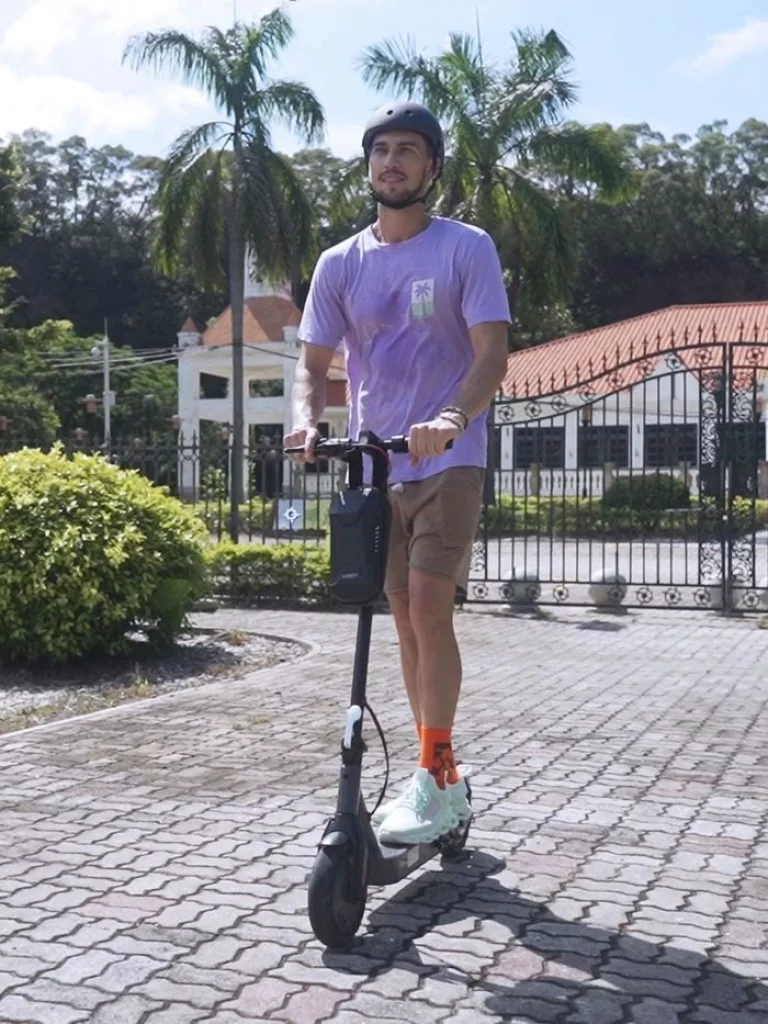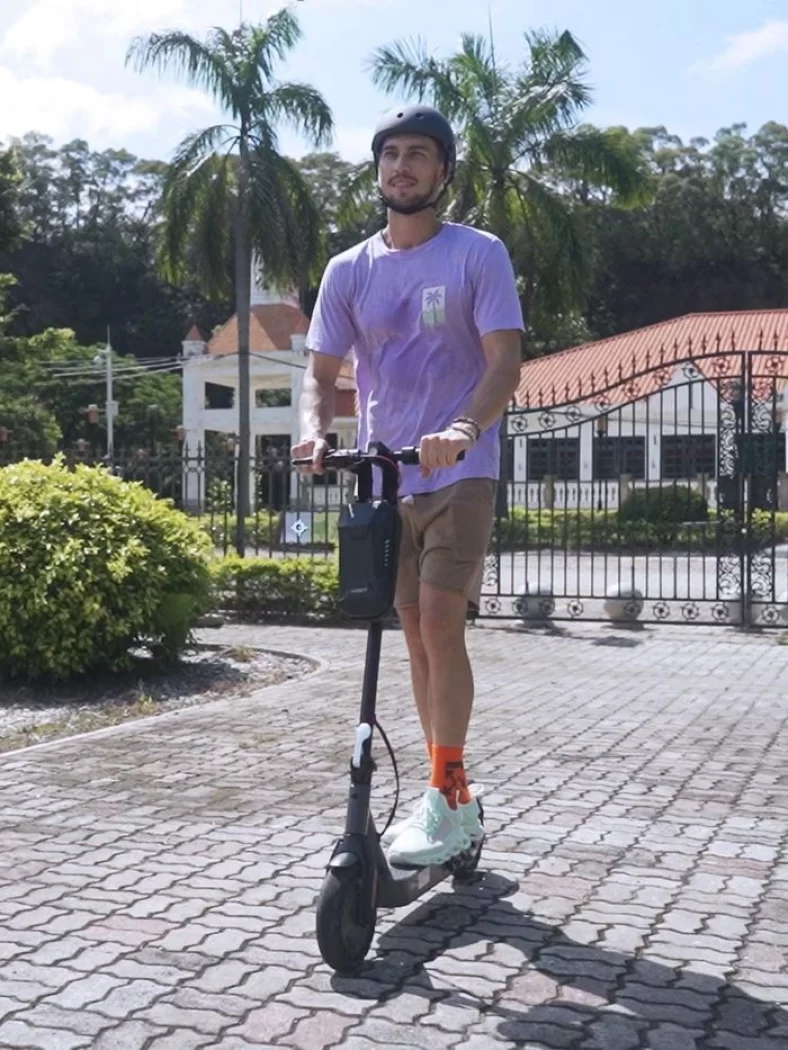 The cruising speed of this Hiboy Pro scooter can be activated with 3 clicks on the LCD. You can enjoy 3 modes of speed on this Hi boy S2 Pro scooter. You can also control it by the throttle.
The speed of the electric scooter may be up to 19 mph. It depends on the road conditions, your riding style, and the rider's weight.
Hiboy S2 Range
Hiboy S2 Pro can take you up to 25 miles under particular conditions. It can take a maximum load of 220 lbs per person. You can upgrade your commutation with this electric scooter that is safe and perfect for your journey. This electric scooter has the option to get controlled by the mobile phone app.
Claimed Hiboy Warranty
Hiboy S2 Pro has 12 months or 6 months warranty for its different parts so that you can enjoy this scooter traveling confidently.
Hiboy Weight Limit
This Hiboy Pro scooter can bear 260 lbs of weight depending on particular conditions. It has the advantage of taking the maximum load, but on average, at 220 lbs person can easily enjoy the speed of this electric scooter. Heavy riders can be a bit slow on the scooter.
Charging Time of Hiboy S2 Pro
This electric scooter has a 36-volt battery. It can be charged within 6 hours fully. It would be best to use the charger given by this electric scooter.
The charging port is present at the stem of the scooter, and it has a protective cap to remove the cap and then insert the charger pin inside it. The cover cap is the best for avoiding the dust and water going inside the electric scooter.
Build Quality of Hiboy S2 Pro
Hiboy S2 Pro electric scooter gives you the perfect value of its pricing. It can be handled in brutal and extreme conditions because of its durable material. The frame and deck are made with excellent strength to take a load of 260 lbs per person.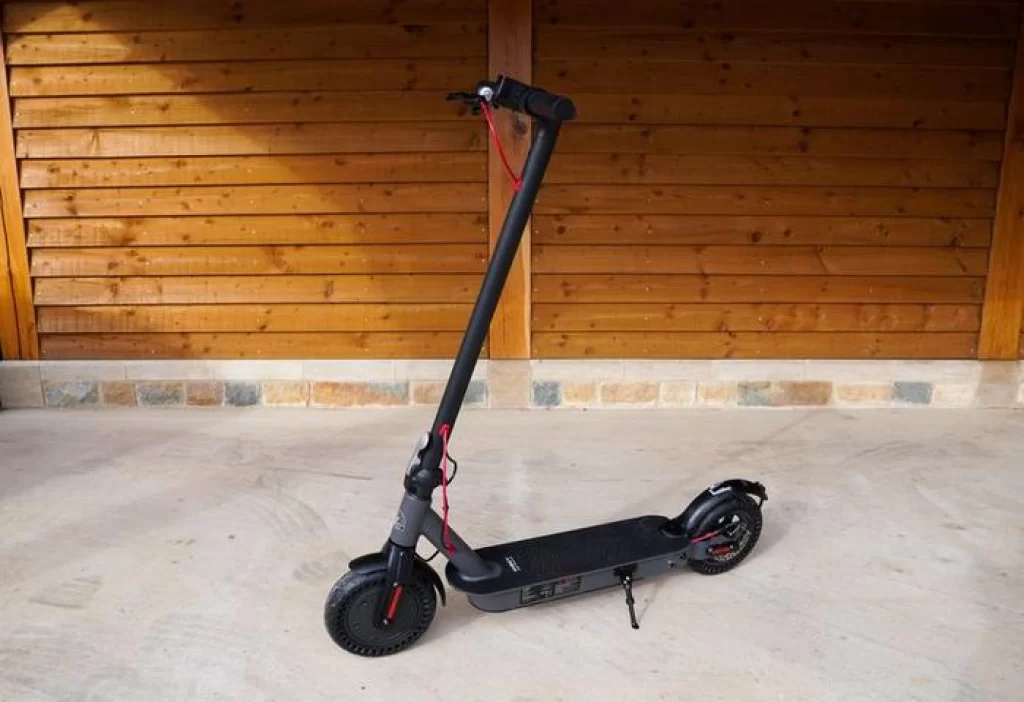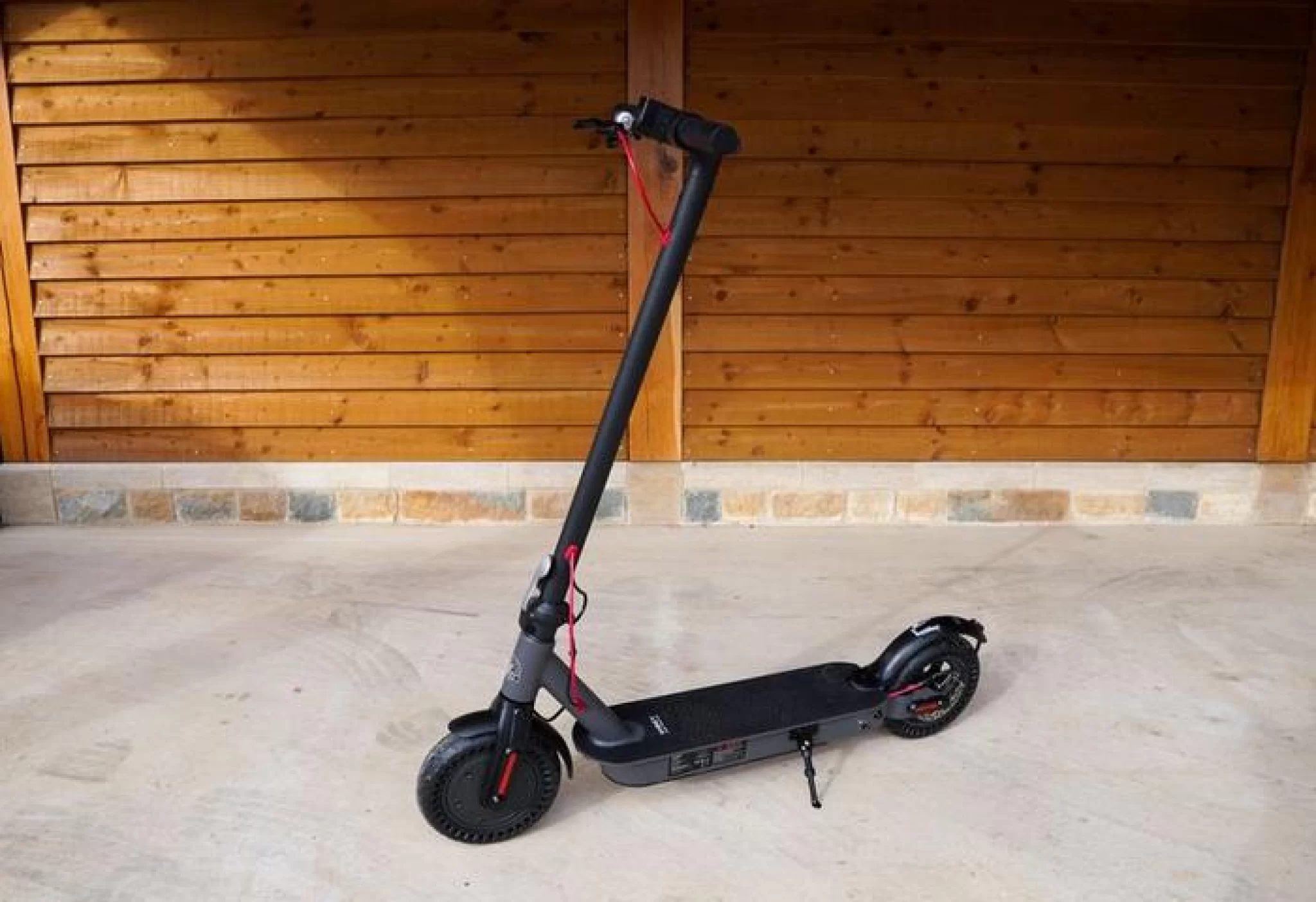 It is the most reliable and rigid electric scooter with perfect building quality. All the functions are capable of getting you to ride under different conditions. Hiboy S2 Pro scooter's battery is situated under the deck of the scooter.
It reduces the center of gravity, and you may find stability while riding on the scooter. It has an ergonomic body, and you can have the best postures while riding on the scooter.
Performance of Electronic Components
This electric scooter works best with its controlling system. The motor and battery properly work to give you the perfect speed and cover up the range. The users manage to balance their riding experience by covering up their commutation with comfort. They have fun rides when they are with their friends or family.
Hiboy S2 Pro Brakes
Hiboy S2 Pro scooter review shows that it has a dual braking system. It has electric brakes on the front wheel and disc brakes on the rear wheel. The electric scooter stops immediately for a short braking distance.
It just needs 2 to 3 seconds to stop the scooter. You need to engage both the brakes with the lever and the throttle of your electric scooter.
Hiboy S2 Pro Suspension
Hiboy S2 pro has dual spring suspension. It is a real game-changer for the riders that are the best for solid tires. This suspension works best for rough terrain and gives you a comfortable ride.
Hiboy S2 Pro Electric Scooter Solid Tires
The scooter has solid tires that are 10 inches in diameter. They provide perfect tract and stability on the road. The tires have honeycomb technology that has air pockets for the stability and comfort of riding. The rear fender of the scooter is made with steel, so it is sturdy in use.
Hiboy S2 Pro Seat
This electric scooter has an optional seat so that you can attach the seat with it. It can be the best for your longer journeys. The Hiboy S2 Pro seat can be bought by the Hiboy website or on Amazon.
Price of S2 Pro
The price of this electric scooter is just perfect for the upgraded version. It enhances the user's experience and gives versatility to everyone. People find it cost-effective when they come to know about its features.
Hiboy S2 Handlebar Replacement
Hiboy S2 electric scooter spare parts are available on Amazon. You can also exchange and replace its handlebar if you are not comfortable with that or it is damaged. You can also have a handlebar extension and the knee bar for your electric scooter for just $50.
Also, there are adjustable grip bars available on the market for your electric scooter. You can also have a phone holder and a storage bag with your electric scooter.
Hiboy S2 Pro Speed Hack
Hiboy electric scooter gives you the full speed of 19 mph when fully charged. It also hinges on the weight of the rider. It maintains a moderate speed overall for covering your distance.
You can improve the speed of your S2 electric scooter by making it faster. There are some different ways to make your electric scooter faster. These methods can be risk-free, modifying, and advanced.
You may unlock the maximum speed of your scooter by the mobile app. You need to select the maximum speed option, and then your scooter will travel at the fastest speed. If you press the power button on the screen triple times, your scooter can verify the speed modes while covering the maximum distance at the fastest speed.
If you wish to enjoy faster speed, you need to charge your electric scooter properly. You can also replace the speed controller of the scooter manually by watching the videos available on the internet. But you must have a technical hand to do this. Otherwise, you may have trouble.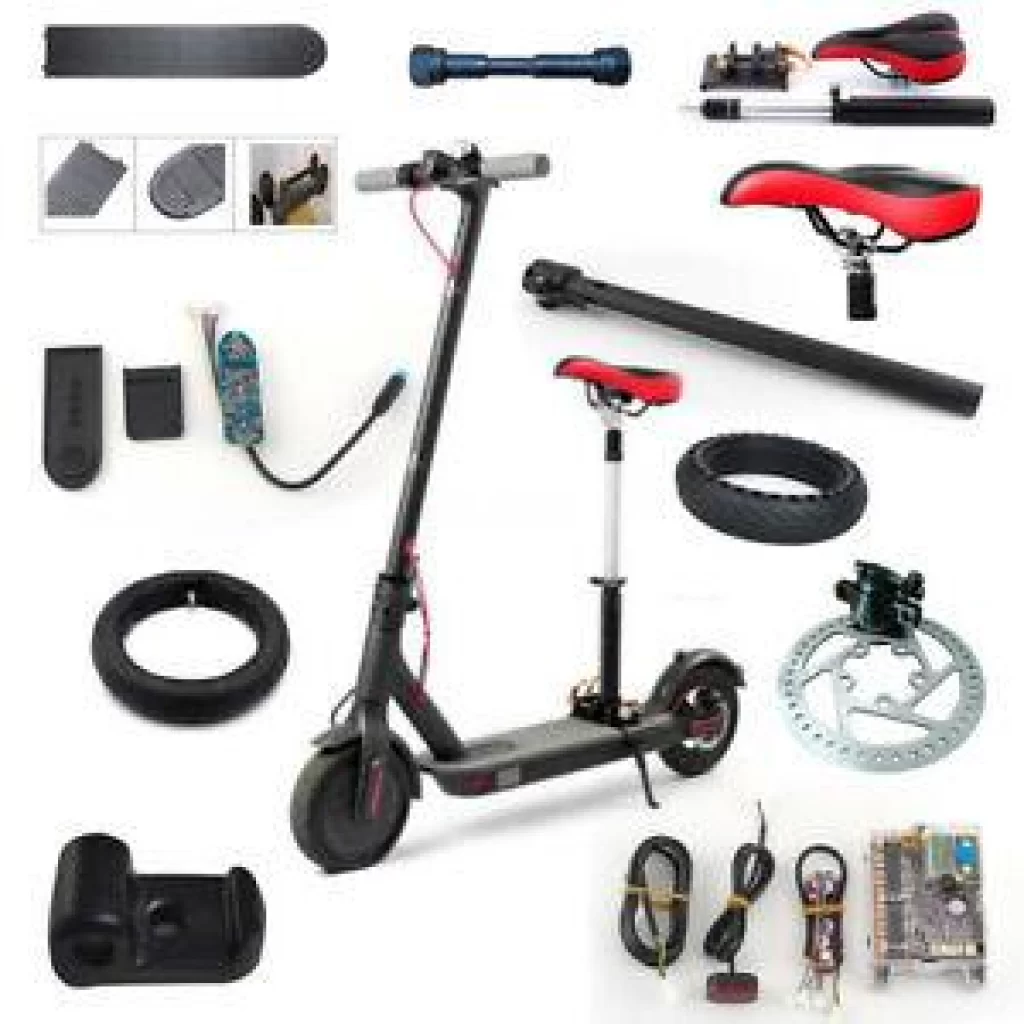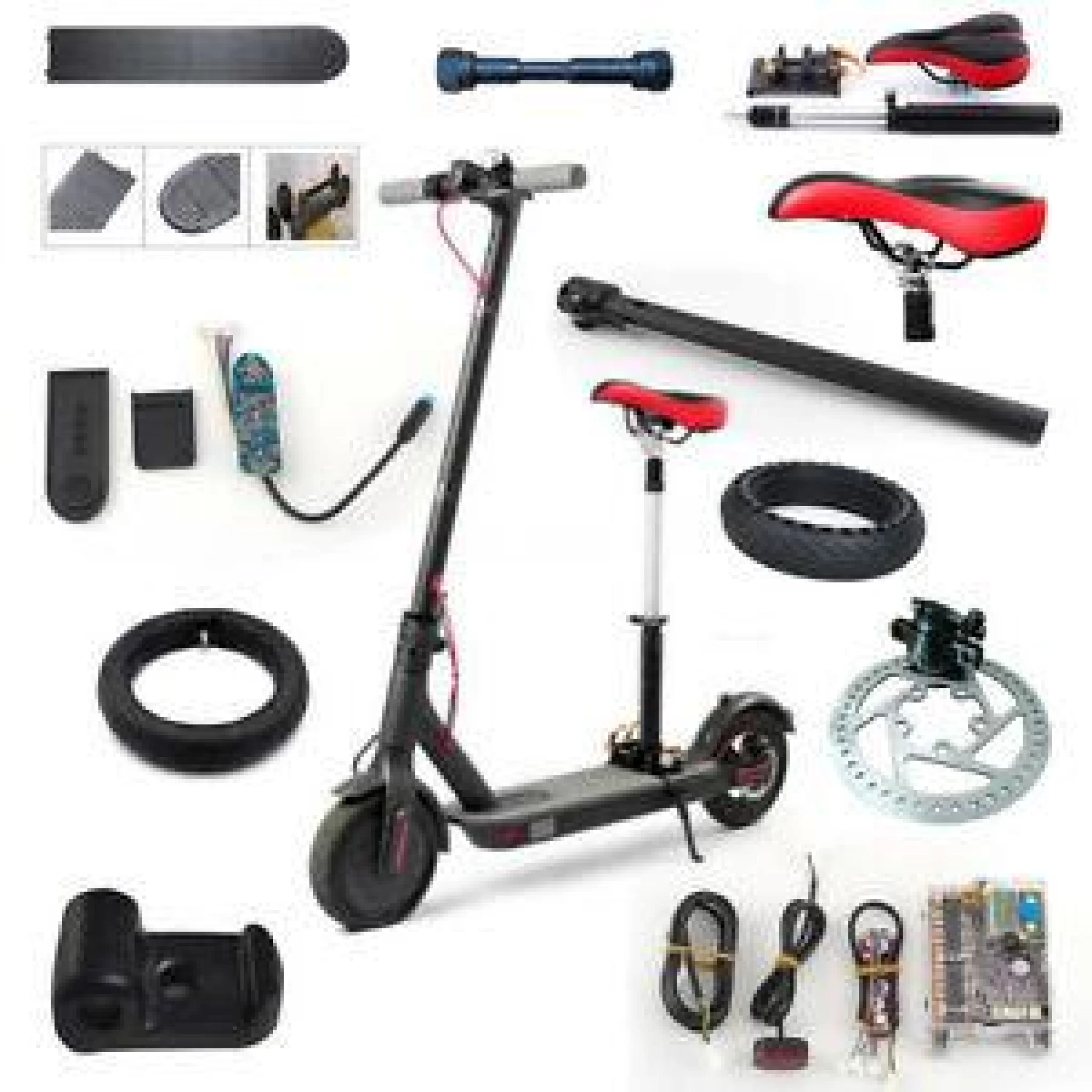 Some accessories can be added to Hiboy S2. They will upgrade your pleasure of riding a trip.
1) Hiboy Electric Scooters Seat
You can use this seat on any version of Hiboy electric scooters. It can enhance your traveling time by providing comfort while sitting around and watching the scenarios. The seat has an aluminum rod stand that gives stability during riding.
The seat cushion is made with leather that is comfortable for riders. You can get this seat for just $89.
2) Hiboy Waterproof Saddle Bag
This waterproof storage bag can be hung on the scooter handle. It is large and made with durable material. The waterproof covering lets you put your water bottle and more belongings in it. It is adjustable and has a universal design. It comes for $35 only.
3) Hiboy Adjustable Helmet for Adults
This electric scooter helmet must be safe and certified. This helmet can give exceptional comfort. It is a sports helmet that can give you durability and comfort. It has excellent straps and buckles that will be beneficial for high speed. The vents present on the helmet body can give you a breathable experience in harsh conditions.
4) Bike Phone Mount
This phone holder is compatible with smartphones. It is anti-shake and stable. It can be mounted on a handlebar, and it is rotatable. This phone holder is sturdy and secure.
It can be rotated up to 360 degrees and easy to install with a single charge. It has universal compatibility that can be best for your phone setting. Hiboy S2 Pro accessories can make it more luxurious electric scooter for everyone.
5) Hiboy S2 Pro Charger
If you want to replace the Hiboy S2 Pro charger, you can have a new and upgraded version of the charger on the Hiboy website. It has nominal voltage up to 110 to 220 V. The variation range is 100 to 240 V.
The output can be 42.5 Volt and 2 Ampere. The indication light blinks red when the scooter is on the charger and green when fully charged. This charger can be bought for just $40.
Hiboy S2 Pro Manual
Hiboy S2 Pro manual contains package contents, product review, assembling, charging, basic instructions to ride, and dangerous actions. You can also get safety instructions, folding and carrying the electric bike, daily care, maintenance, specifications, and instructions for assembling the scooter.
These are all the things present in the manual of the S2 Pro electric scooter. You can quickly learn everything by watching the pictures present in the manual. If anything is not understood, you may contact Hiboy official groups on Twitter, Facebook, YouTube, and the official website.
Benefits
Warranty of different parts with 30 days return policy
Free shipping within the US
Ultra-bright LED lights
Noiseless brushless motor
Covering up a good range
Rear dual shock absorber
Lightweight electric scooter with a good speed
Different speed modes are available
It can take a load of 260 lbs
Mobile app supported
Cruising control option
Negatives
Reduction in battery power while running off-road
The average charging time of 6 hours may vary
Who can Use Hiboy S2 Pro?
People who want to upgrade their riding experiences must use Hiboy S2 Pro electric scooter with 500 Watt powerful motor and maximum coverage of up to 25 miles. The scooter has all the best qualities to cover up to 19 mph speed.
You have the option to customize the scooter with Hiboy App. You can also cruise up to the maximum speed and maintain your current speed. The additional features are the rear dual shock absorber and 3 brilliant light systems.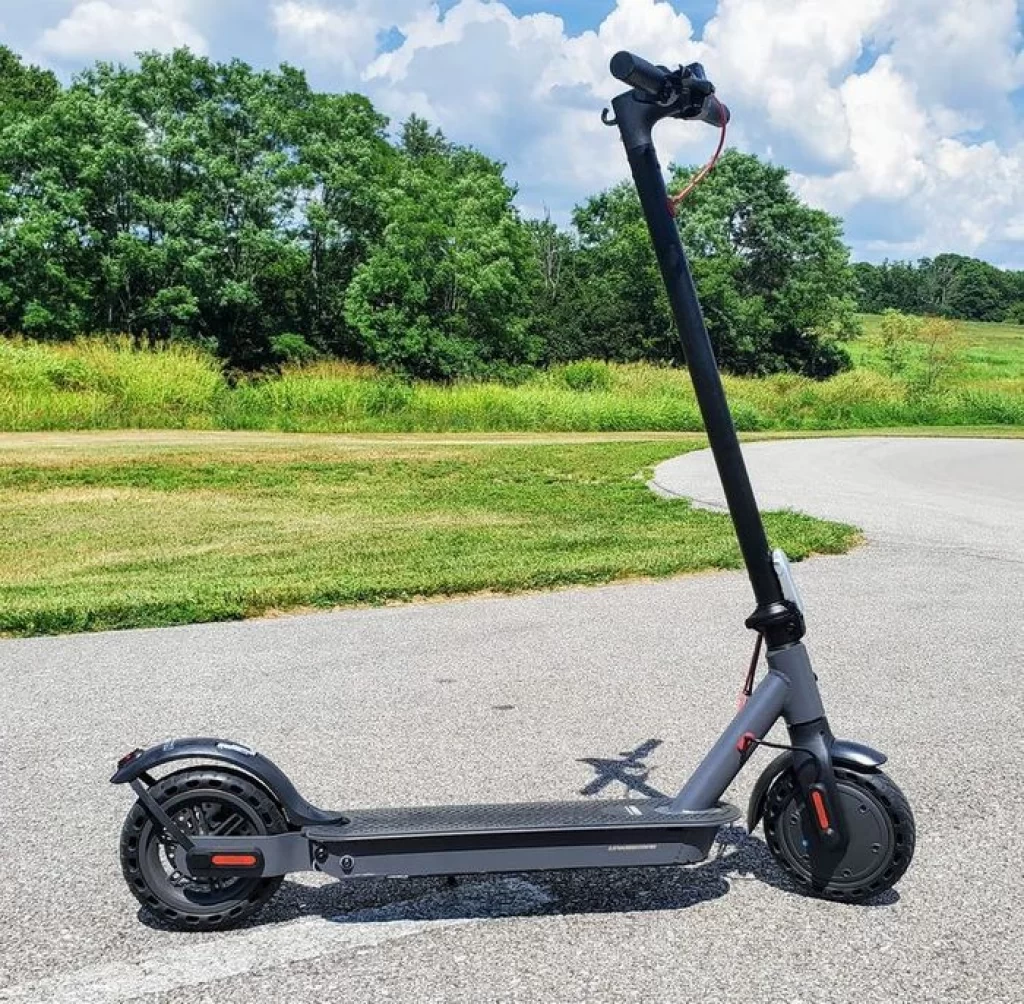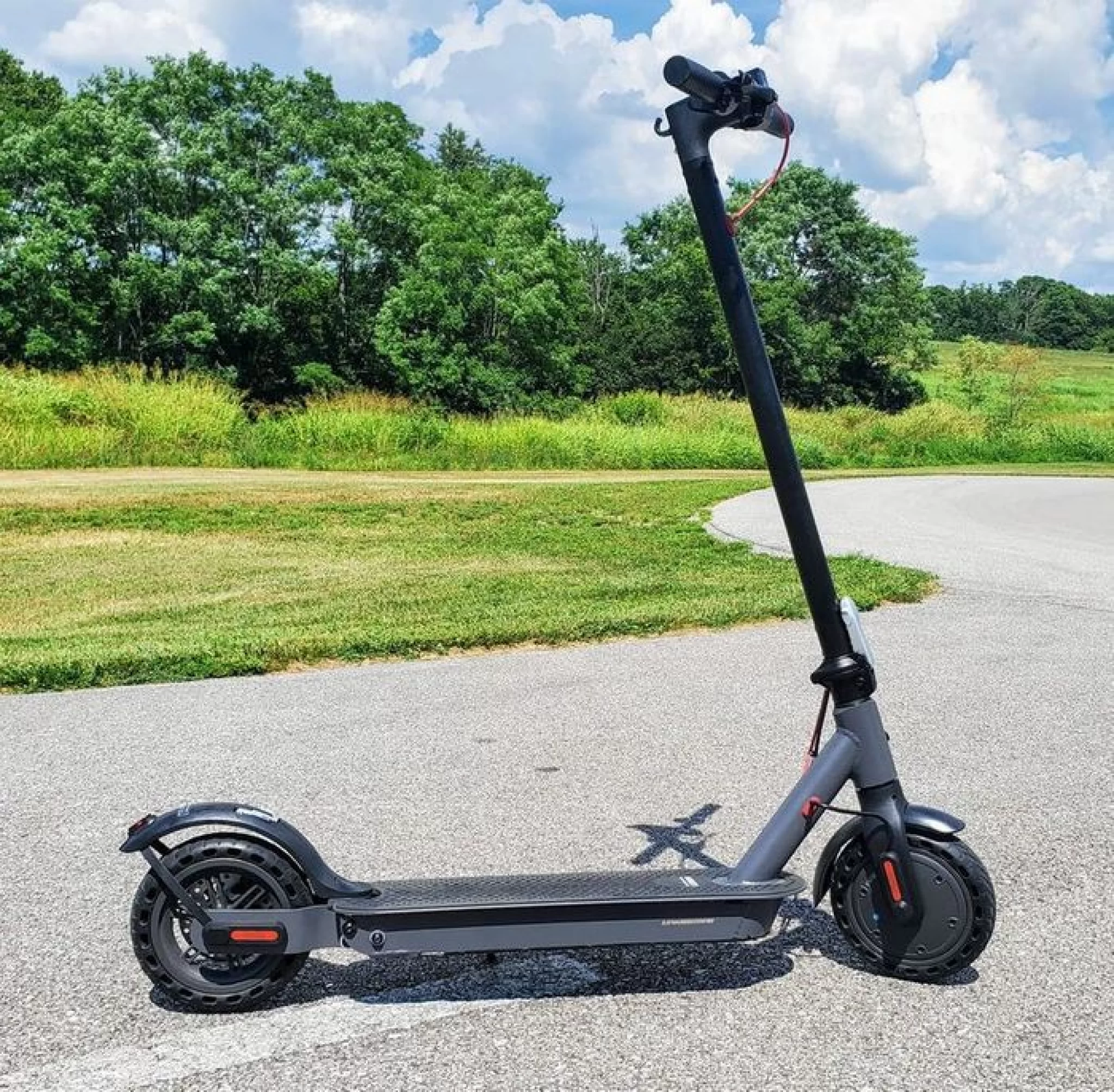 If you want to use an electric scooter at night, you can also go for S2 Pro. Hiboy S2 Pro reviews show that it is the most favorable scooter for the riders.
How to Fix Errors of Hiboy S2 Pro?
Fixing errors on S2 Pro can be easy if you follow the guidelines.
If you are electric scooter shows an E1 error, you need to check the brakes of your scooter. Give it complete charging and after that, check the brakes; either they are faulty or need to be replaced.
If an E2 error is there, your scooter has some problem with the dial. You need to check its voltage which must be abnormal.
E3 shows a communication error, so your scooter needs to be checked by an expert.
E4 error shows over current protection. Your scooter hardware must be faulty.
When an E5 error is there, you need to check for under-voltage protection of your scooter.
E6 error shows over-voltage protection. You need to avoid sudden brakes and going on uphill when your scooter shows an E6 error.
If the dashboard of your scooter is blinking, then you need to replace the handlebar to solve the problem. Its connection must be faulty.
To replace the accessories, you also need to have proper instructions, or you can get expert help.
If your scooter is noisy, you need to check the screws under the dial and the electronic brakes.
You can reset the settings of your electric scooter by the app on your mobile phone.
If the battery life of your scooter is reduced, that means you must be overweight or riding your scooter on rough grounds. 
Testing Hiboy S2 Pro 
When I upgrade the firmware of the scooter by the app, it shows on the LCD by UF. It took some seconds to be upgraded. I tested the scooter when turning it on and pressing the brake lever. Also, I press the button for the acceleration of the scooter.
Its display does not have touch quality. I turned on the Bluetooth of the scooter with just a click and connected it with the app. The handlebar has a bell lever on the right side to warn the pedestrians and other vehicles.
The design of the scooter is fantastic. It has an excellent turning option. The tires of the scooter provide fantastic grip and stability. The rear fender of the scooter supports the tire. The stand is sturdy to hold the scooter's weight.
While standing still, the S2 Pro has enough ground clearance. I clicked the button for acceleration three times to have cruising speed. It works well for the enthusiasts like me. The side LED lights around the scooter's deck entertain me at night.
The folding option of the scooter is like the topping on the cake. I can easily carry it and keep it in my car. Hiboy S2 Pro reviews are in front of you. Now you may decide when to order it.
Comparison of Hiboy S2 Pro with other Electric Scooters
| Specifications | Hiboy S2 Pro | Hiboy S2 | Hiboy S2 Lite | Hiboy S2 R |
| --- | --- | --- | --- | --- |
| Dimension | 45.7 x 17.7 x 47.6 inches   | 45.7 x 17.7 x 47.2 inches | 43.3 x 17.7 x 42.5 inches | 45.7 x 16.9 x 45.3 inches |
| Weight | 36.3 lbs | 29.5 lbs | 21 lbs | 30.8 lbs |
| Motor Power | 500 W | 350 W | 250 W | 350 W |
| Maximum Speed | 19 mph | 18.6 mph | 13 mph | 19 mph |
| Maximum Range | 25 miles | 17 miles | 10.6 miles | 17 miles |
| Tires | 10 inches | 8.5 inches | 6.5 inches | 8.5 inches |
| Braking System | E-braking & Disc braking | E-braking & Disc braking | E-braking & Foot braking | E-braking & Disc braking |
| Suspension | Dual rear suspensions | Dual rear suspensions | NO | NO |
| App | YES | YES | NO | YES |
| Rear Fender | Rear fender with bracket | With bracket | Rear fender NO bracket | Rear fender with bracket |
| Max. Load | 260 lbs | 260 lbs | 180 lbs | 220 lbs |
Conclusion
Hiboy S2 Pro is an affordable electric scooter with high-quality features. It can be the ideal electric scooter for teenagers and adults. It is ideal for use daily because of its foldable and compact design. You can also enjoy its features like LED headlights, solid tires, and a more expansive deck. The seat attachment option can also give comfort in your riding experience.